If you have ever planned a party then you KNOW how hard it can be to get everyone to agree and with awareness of dietary requirements on the rise we have curated a menu of our best free-from recipes! Every recipe is gluten-free and vegetarian, and can be made dairy-free and vegan with cheese swaps. Simply delicious and so varied that we hope no one will be left out! You can thank us later…
Almost all of these recipes can be prepared earlier in the day/ week and kept in the refrigerator/ freezer until you are ready to reheat or serve.
Finger food
Spicy Chilli Hummus is the perfect starter: light, tasty, and free from all the 14 major allergens. Plus it is easy to make in advance and serves cold so it won't get in the way during the stampede of guests to the buffet.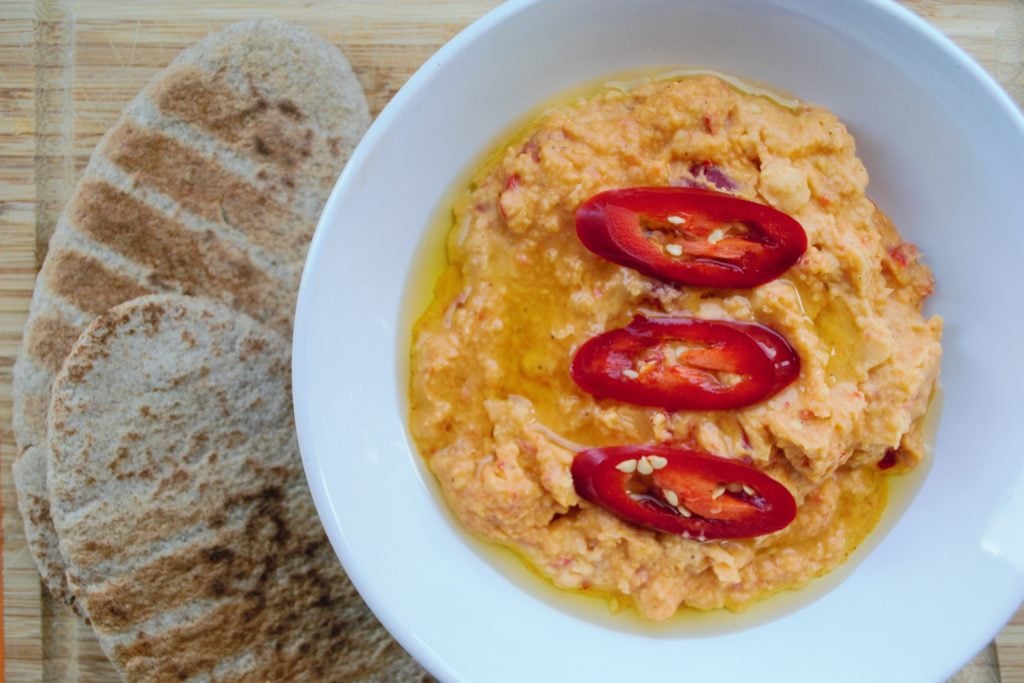 Serve with our Buckwheat Bread to make the perfect warming start to your meal and to impress with the unique recipe.
Garlic and Chili Kale Crisps are also easy to make but impressive to serve. Crunchy and with a kick of chilli, your guests will keep coming back for more.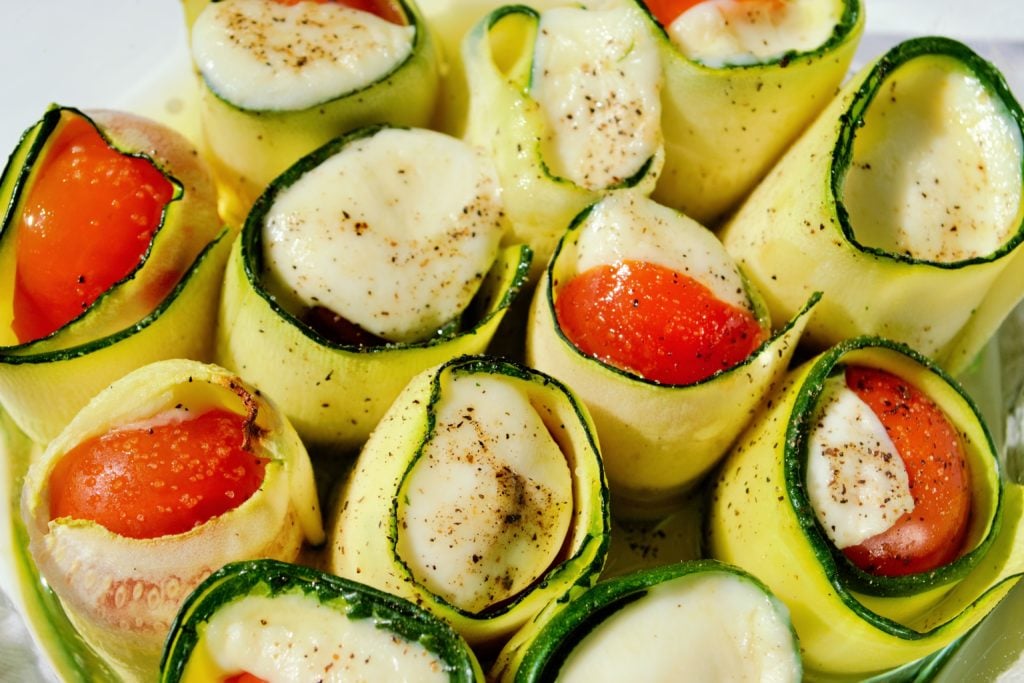 Finally these Courgette & Mozzarella Melts make adorable snacks and by swapping the mozzarella for a vegan alternative you can ensure everyone enjoys these little bundles of joy! Prep the day before and just pop in the over before serving.
---
Top Tip! Always label each recipe with the ingredients used and provide clean serving spoons for every dish to make sure your guests are confident in the food you serve.
---
Mains
For mains, grab a couple of big serving spoons and let them get cracking.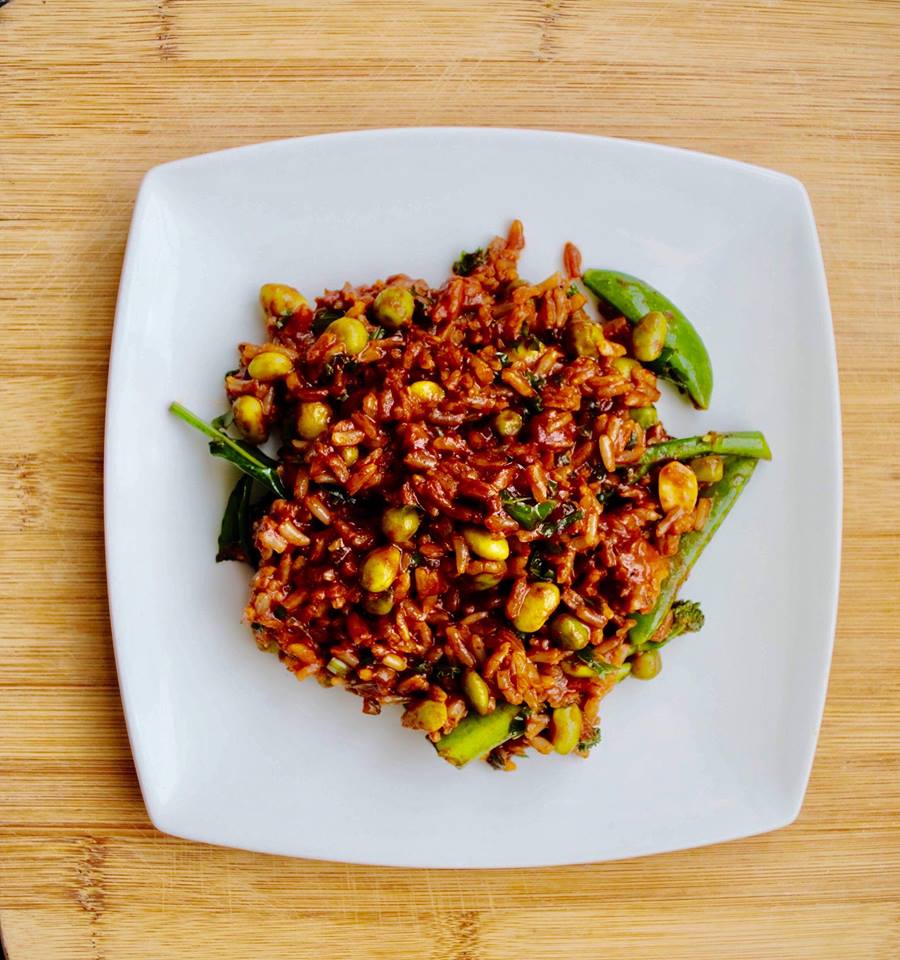 Delicious and spicy
Firey Vegan Rice
is definitely a crowd-pleasing solution when you are short of time or serving vegetarians or vegans.
Beetroot and Feta Rice Salad is another delicious dish which can be prepared in advance and served cold on the day.
Aubergine and Courgette Curry is another delicious dish perfect to please crowds. Not too hot but perfectly flavourful, this veggie curry is delicious.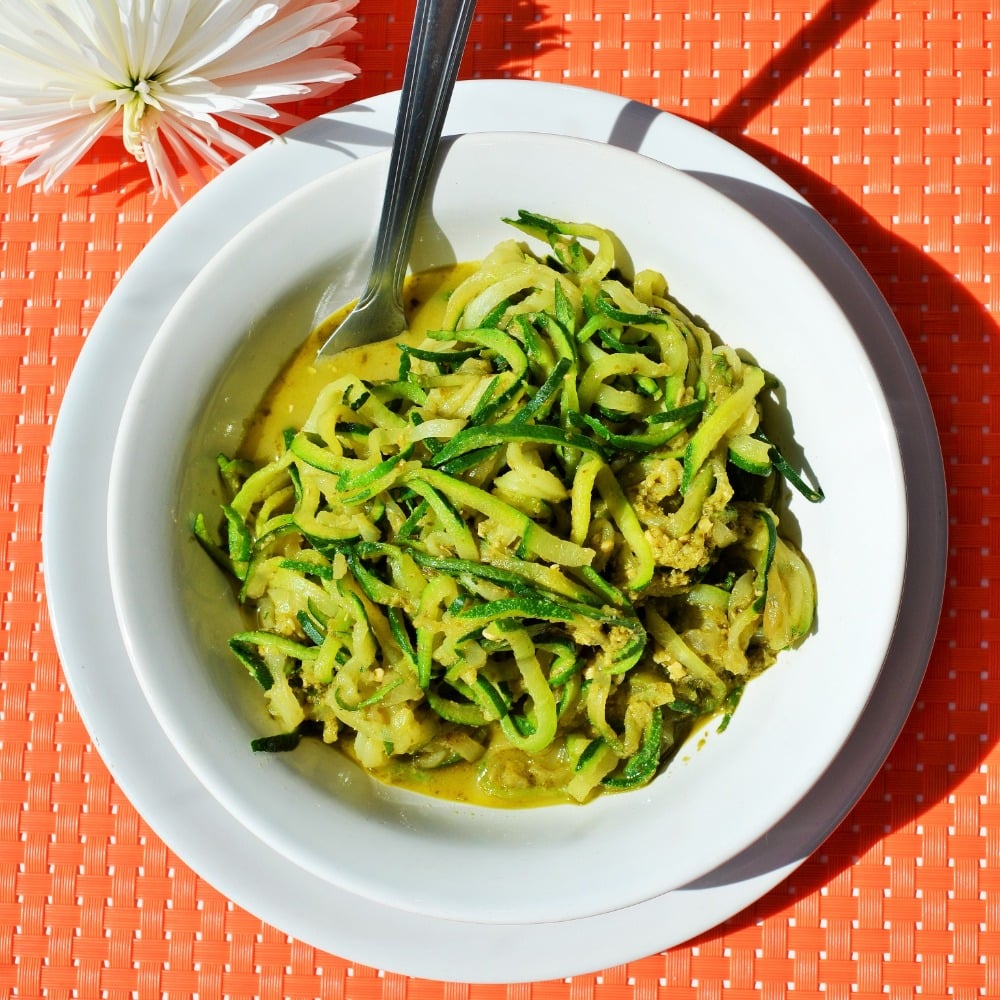 A great winter warmer Veggie Protein Hotpot and Paprika Parsnip Chips are the perfect addition to any festive feast.
This recipe for Courgetti noodles with Pesto is delicious : an alternative to pasta that is easy to make and perfect hot or cold!
---
Sweet Treats
Serve up a some traditional Cheesecake Bites but with a free from twist. Using cashews and coconut cream this recipe is a delicious dairy-free alternative.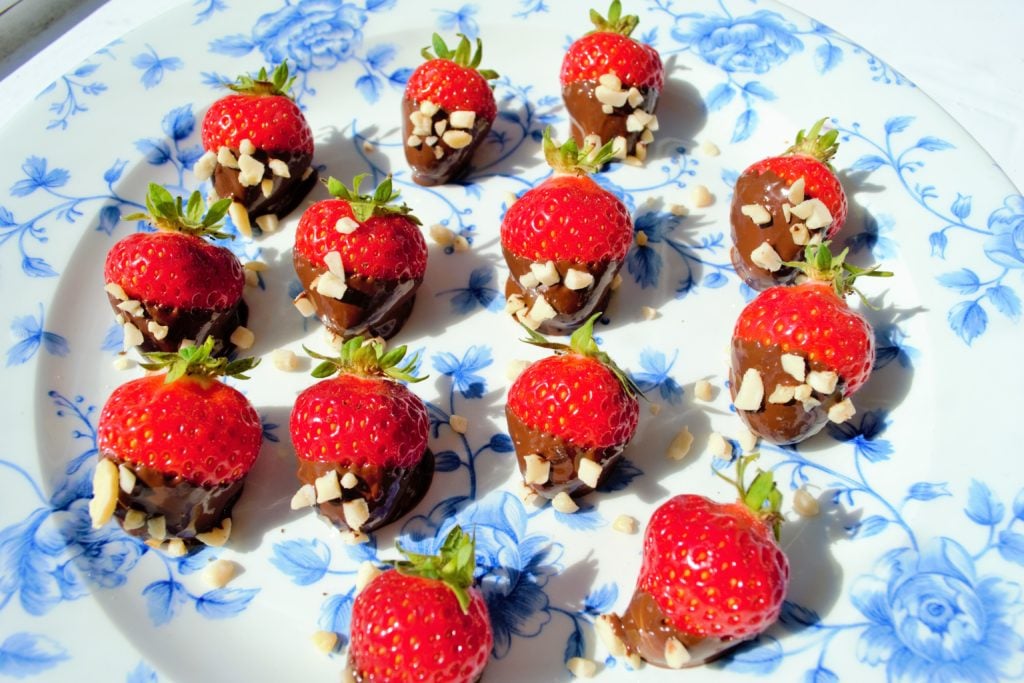 Whip up some Cashew Coco Protein Balls in advance as the perfect dessert for your guests. Coated in coconut flakes and easy finger food, everyone will love these bitesize treats.
---
Drinks
Serve in punch bowls or on tap so guests can help themselves to the homemade  cocktail of their choice. 
Do you have any tips for hosting a free-from party? Leave them in the comments down below!
Know someone who would like this?
Share it with the links below
LiberEat's allergen and error detection technology provides an allergen safety blanket for food businesses to ensure that consumers are safe and healthy when eating at your restaurant or consuming your food products.
LiberEat offers a second line of defense for food businesses by detecting errors, allergens, and other harmful ingredients. Food businesses can apply this technology directly to identify errors in allergen communications, preventing the risk of injury. Get in touch with us today to learn more about our Allergen Detection Technology.
To find out how LiberEat Technology supports food businesses to detect allergens and errors, to protect consumers