Courgette is a versatile vegetable which is delicious roasted with herbs and olive oil. These easy mozzarella veggie dippers are quick and can be eaten hot or cold. Perfect for summer eating and delicious for kids too!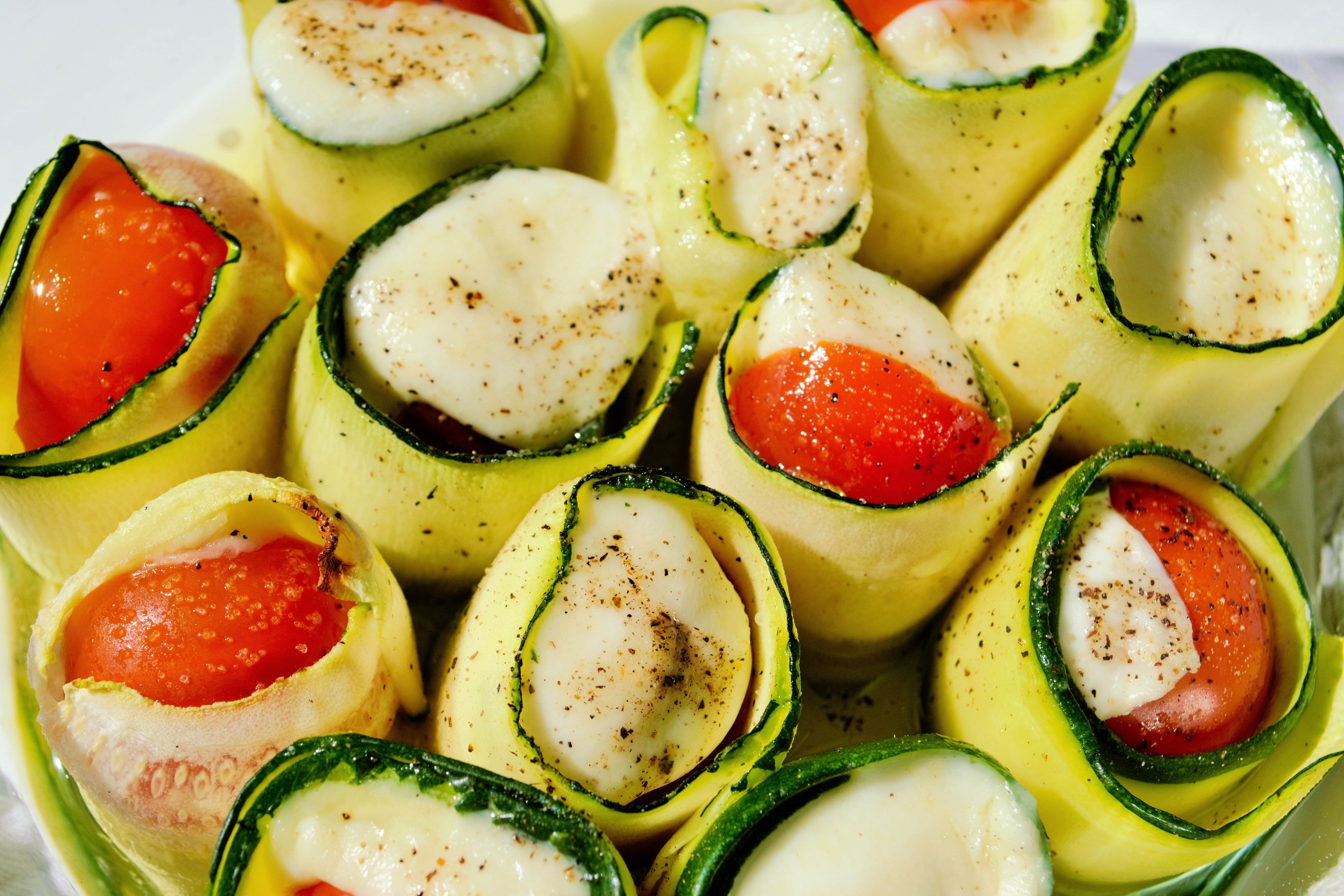 Ingredients:
1 courgette, washed.
salt and pepper for seasoning
olive oil for drizzling
8 cherry tomatoes
1 large ball of mozzarella
Method: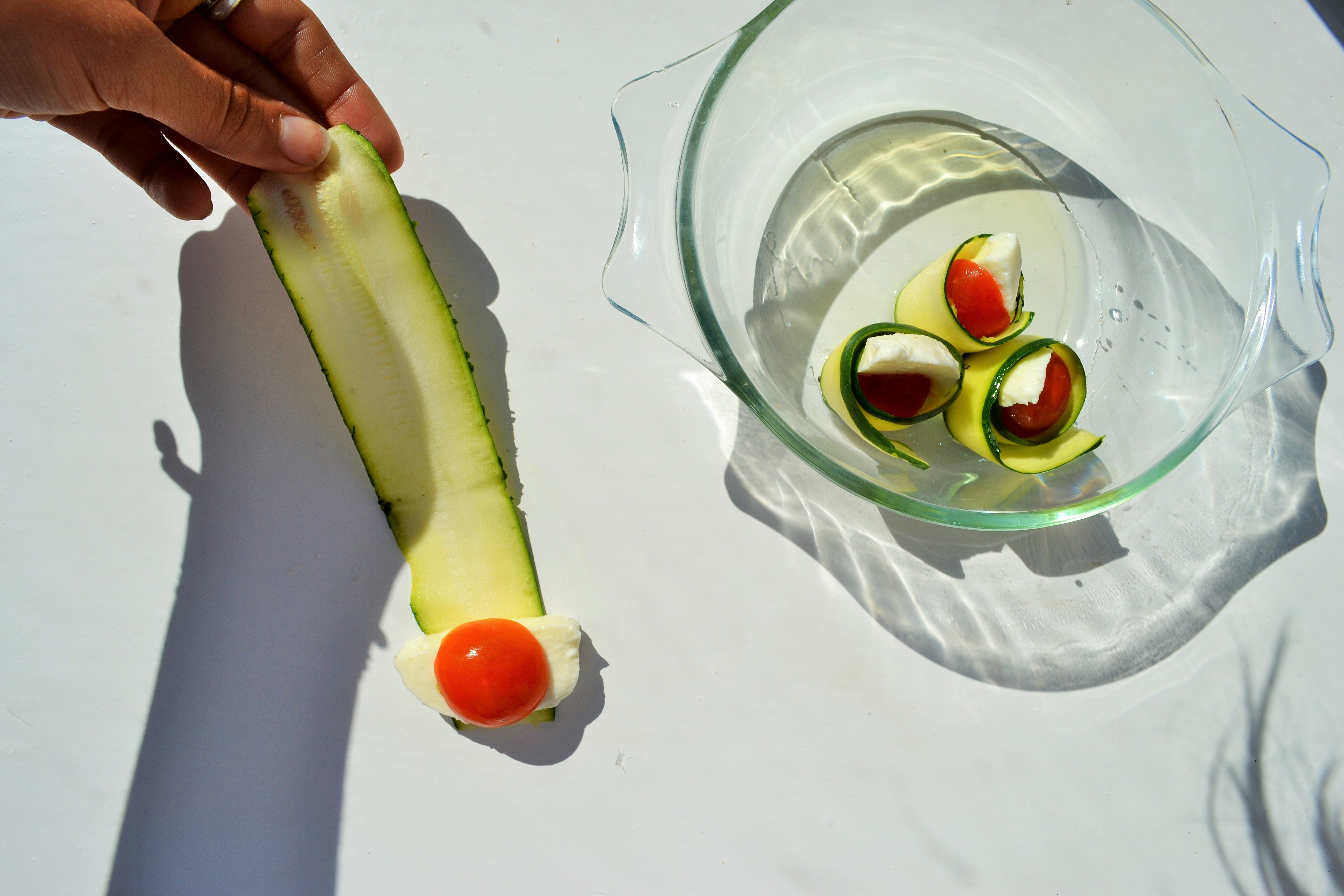 Preheat the oven to 180 degrees celsius.
Chop the top and bottom off the courgette, and using a vegetable peeler, strip the courgette into slices (lengthways), place these aside.
Chop the tomatoes in half.
Cut the mozzarella into small lengthways pieces that you can use the courgette to wrap around.
To make the courgette wraps, take one piece of courgette and place a piece of tomato and mozzarella in the middle. Wrap up the filling by rolling the courgette around, like shown in the picture below.
Continue this process until all the ingredients are used up, while placing each roll upright in a baking dish.
When this is complete, drizzle some olive oil over the rolls, and season with salt and pepper. Place in the oven for 15 minutes, watching carefully so that they do not burn but cook slowly.
Remove from the oven and serve immediately. You can alternatively allow to cool and keep in the fridge for up to two days.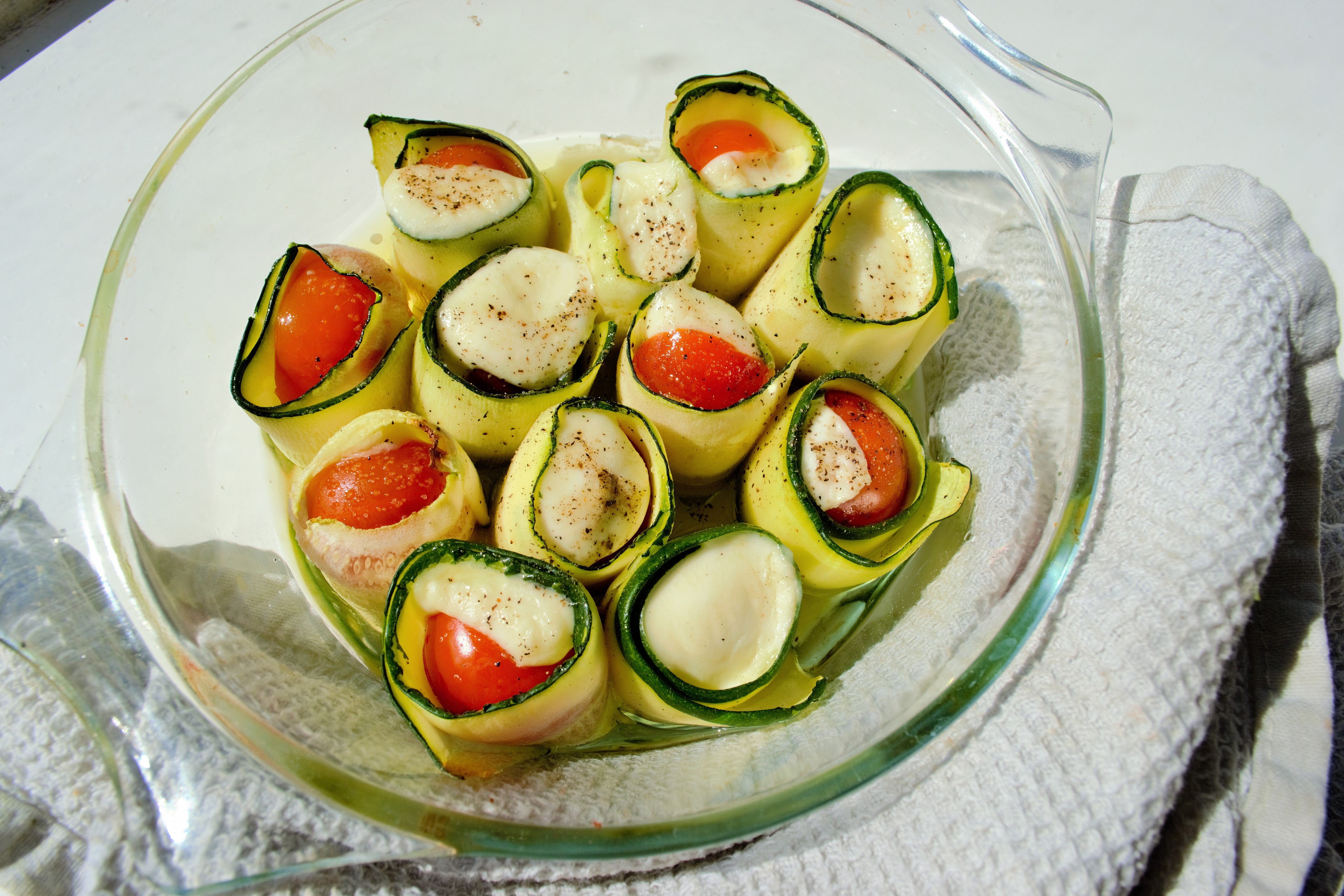 Tag & Follow LiberEat on the links below
LiberEat's allergen and error detection technology provides an allergen safety blanket for food businesses to ensure that consumers are safe and healthy when eating at your restaurant or consuming your food products.
LiberEat offers a second line of defense for food businesses by detecting errors, allergens, and other harmful ingredients. Food businesses can apply this technology directly to identify errors in allergen communications, preventing the risk of injury. Get in touch with us today to learn more about our Allergen Detection Technology.
To find out how LiberEat Technology supports food businesses to detect allergens and errors, to protect consumers