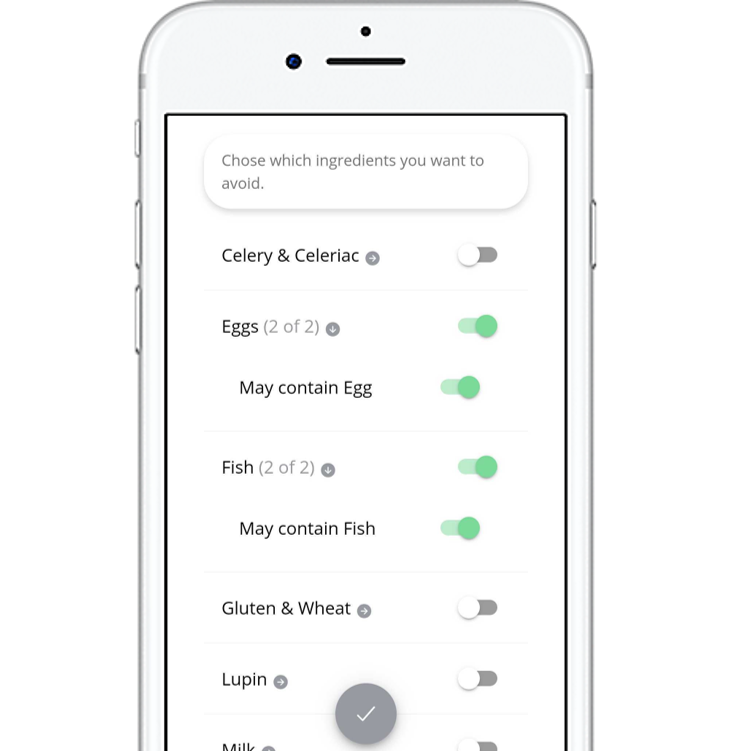 Ingredients
Build profiles based on the 14 major food allergens and other ingredients you may want to avoid.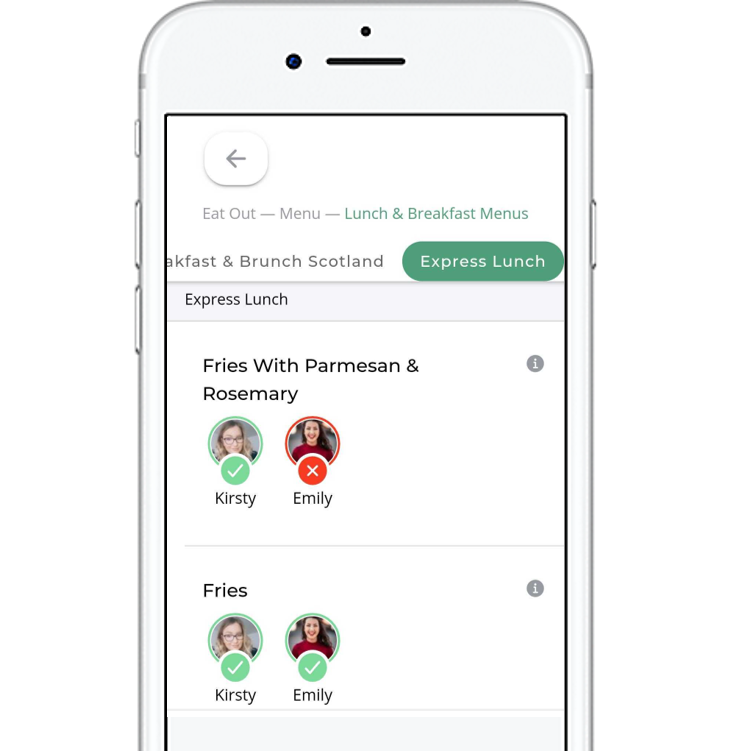 Eat out
Filter restaurant menus before you arrive to see what you can have.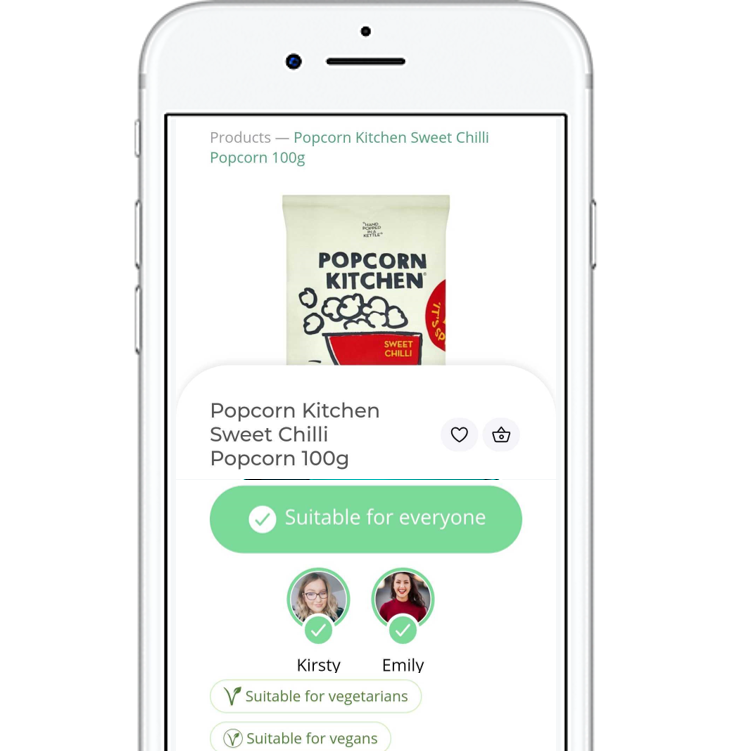 SCAN
Scan product barcodes for instant answers on product suitability.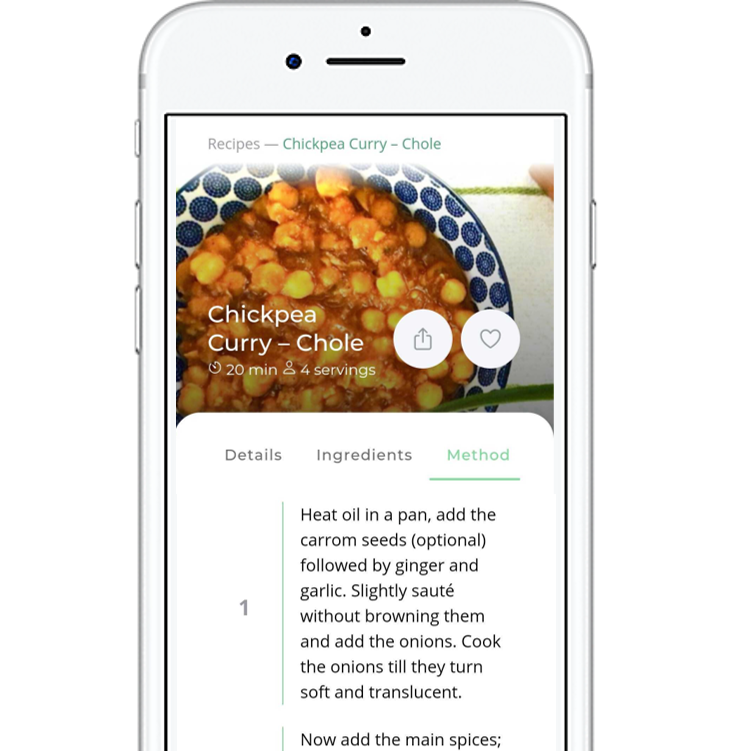 RECIPES
Browse our user and blogger generated recipe bank for new ideas, just for you.
This app is amazing! Recently been diagnosed with egg, gluten, nut and lactose allergies and Ive been struggling about what to eat! This app has helped so much giving me ideas that the Internet couldn't! Amazing, very grateful.
Ellie
★★★★★
Just been diagnosed with coeliac and have to have a gluten.free free diet find app very useful for shopping and eating out very good idea really helps a lot
Christine
★★★★★
Easy to use Self explanatory Allows you to customise filters (e.g. You can filter "nuts" as an allergy, this drops a list of nuts where you can select which you wish to avoid, the drop list also giving the option to avoid "may contains"). The app can be used for more than one person, making it easy for a family with multiple allergy sufferers to easily see what foods/restaurants are accessible to all. You can add as many "profiles" are you like, meaning the app is accessible to a large family
Freya
★★★★★
LiberEat makes looking for vegan products so much easier! It's definitely a must have for people that are avoiding ingredients.
Theo
★★★★★
Recently diagnosed with Coeliac Disease. This app has been SO helpful in making quick (and necessary) changes to my diet! -Thankyou
S Ro
★★★★★
My daughter doesn't have to be calling me asking "We're going here, what can I have?" It gives her independence and it gives me peace of mind​
Lesley
★★★★★
I was able to put in that I'm Vegan and that I can't eat wheat, so really helps now with my shopping and eating out, plus there are great recipes on it too​
Dawn
★★★★★
Excellent, as someone getting used to a vegan lifestyle this app is a godsend. Use it all the time for shopping and the recipe section is great also.
Alan
★★★★★
So useful! Being gluten and dairy free makes shopping and eating out so expensive and complicated - this takes away all those issues and is so easy to use for the whole family!
Google user
★★★★★
I am finding this app hugely helpful. it has made eating out with my family and grocery shopping much easier.
A Jacob
★★★★★
This app makes eating out so much easier for my family as a few of us have different dietary restrictions.
Ali
★★★★★
Decided that I was boycotting palm oil containing products. This app quickly scans products and tells you if suitable for consumption. A real time saver. Can be used for allergies as well. Great idea that works well.
Annabelle
★★★★★
I've been struggling to manage my gluten intolerance in recent years... This app is just what i've been looking for:) The App interface is simple and intuitive, the inital profile setup is straightforward and the weekly shopping 'products' inventory is extensive to say the least! I've built my weekly ASDA grocery shopping trip around it for the past few weeks... i've also tried a couple of the breakfast recipes and the format is well laid out and easy to follow... love it so far!
Theeban
★★★★★
I have 2 friends who visit regularly with sever nut allergies and this app is fantastic to help me find foods I can offer them and reassures me that food I am giving them are definitely nut free with the bar scanner option. Fantastic app and highly recommend.
Emma
★★★★★
Just found out im a Coeliac sufferer, so have to stay away from Gluten, Barley, Rye, Wheat etc, this app makes life so much easier and safer, thank you so much
Brent
★★★★★
A fantastic app for anyone with food intolerances or allergies. I really like the fact you can add several family members with various intolerances, ideal for the main shopper/cook.
Catherine
★★★★★
Choose from a range of dietary requirements
Latest Recipes & Blog Posts