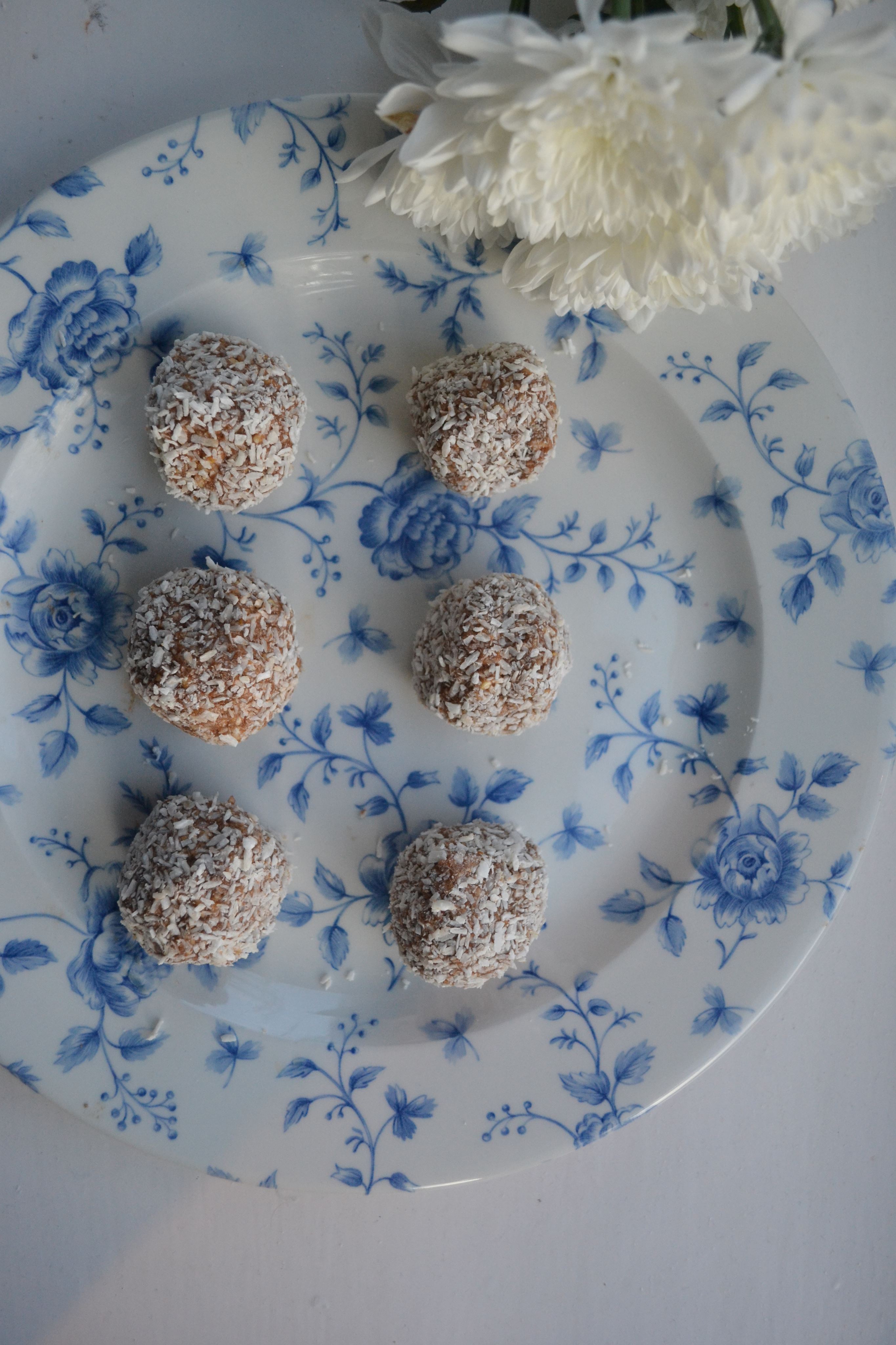 Great as a snack or part of a dessert this finger food is delicious and simple to make.
Try making your own protein balls by following the recipe below, which is jam-packed with protein and is gluten free and dairy free!
Makes 6 protein balls:
Ingredients:
50ml cashew milk
1 teaspoon cacao powder
1 teaspoon maca powder
120g cashew nuts
2 heaped tablespoons of milled linseed (I used Harvest Morn brand with goji berries and seeds)
5 tablespoons of dessicated coconut
2 tablespoons of honey
2 heaped tablespoons peanut butter
1 tablespoon of coconut oil
Method:
Add the cashew nuts into a food processor and grind up until fine. In a large mixing bowl, add all of the ingredients except the coconut.
Add 2 tablespoons of coconut in and mix until all ingredients are evenly distributed.
On a clean surface, put 3 tablespoons of dessicated coconut and remove 6 even ball shaped portions of mixture from the mixing bowl. Roll these on top of the coconut to help coat the outside of each portion evenly.
Pop the protein balls into a fridge for 1 hour and serve.
Have you tried this recipe or have any tips of your own? Comment below to add your thoughts! Don't forget to tag us in your recreations on Facebook!