Want to brighten up your day and add some freshness in your meals? Try this Beetroot and Feta Rice Salad recipe for a light lunch box to take to school, work, or to just have on the go. It is also perfect for a post-workout meal!
Not to forget, beetroots are a great source of fibre, potassium, iron and Vitamin C. They also help improve blood flow, control blood pressure and boost your athletic performance! So do try out this recipe.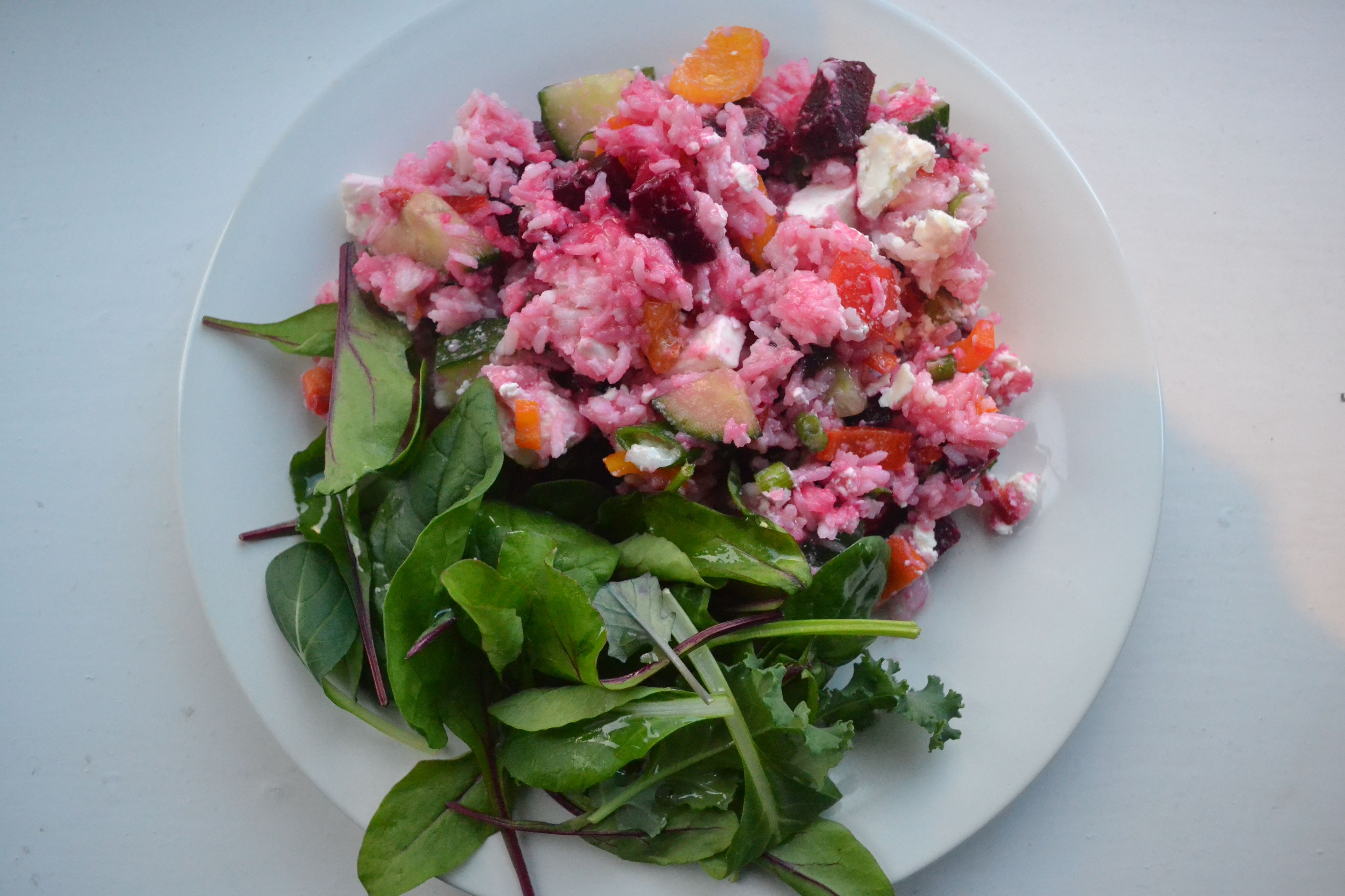 Note: The Beetroot and Feta Rice Salad is a gluten free and nut free recipe
Portion: Serves 8
Ingredients:
5 chopped spring onions
7 small sweet bite peppers
200g feta
Half a cucumber, chopped
2 tablespoons of olive oil
Pinch of salt
2 big cups of white rice
3 small packaged cooked beetroots, chopped
2 fresh chilis finely chopped.
Method:
Add water to a large saucepan and bring it to a boil. Add the rinsed rice and cook it as per the instructions on the packet. 
While the rice is cooking, chop and prepare the vegetables.
Once the rice is perfectly cooked, drain the water and transfer into a large mixing bowl. Add the vegetables and crumble the feta into the salad, mixing it well.
Add salt to season and your Beetroot and Feta Rice Salad is ready to be served. This salad is lovely on its own, but a leafy salad would also be a nice complementary dish .
If you have any tips of your own, comment below to add your thoughts!
Don't forget to tag us in your recreations on Facebook and Instagram!
Enjoyed this recipe?
Share it with everyone you know