A summer salad that makes a great packed lunch or side with a main meal.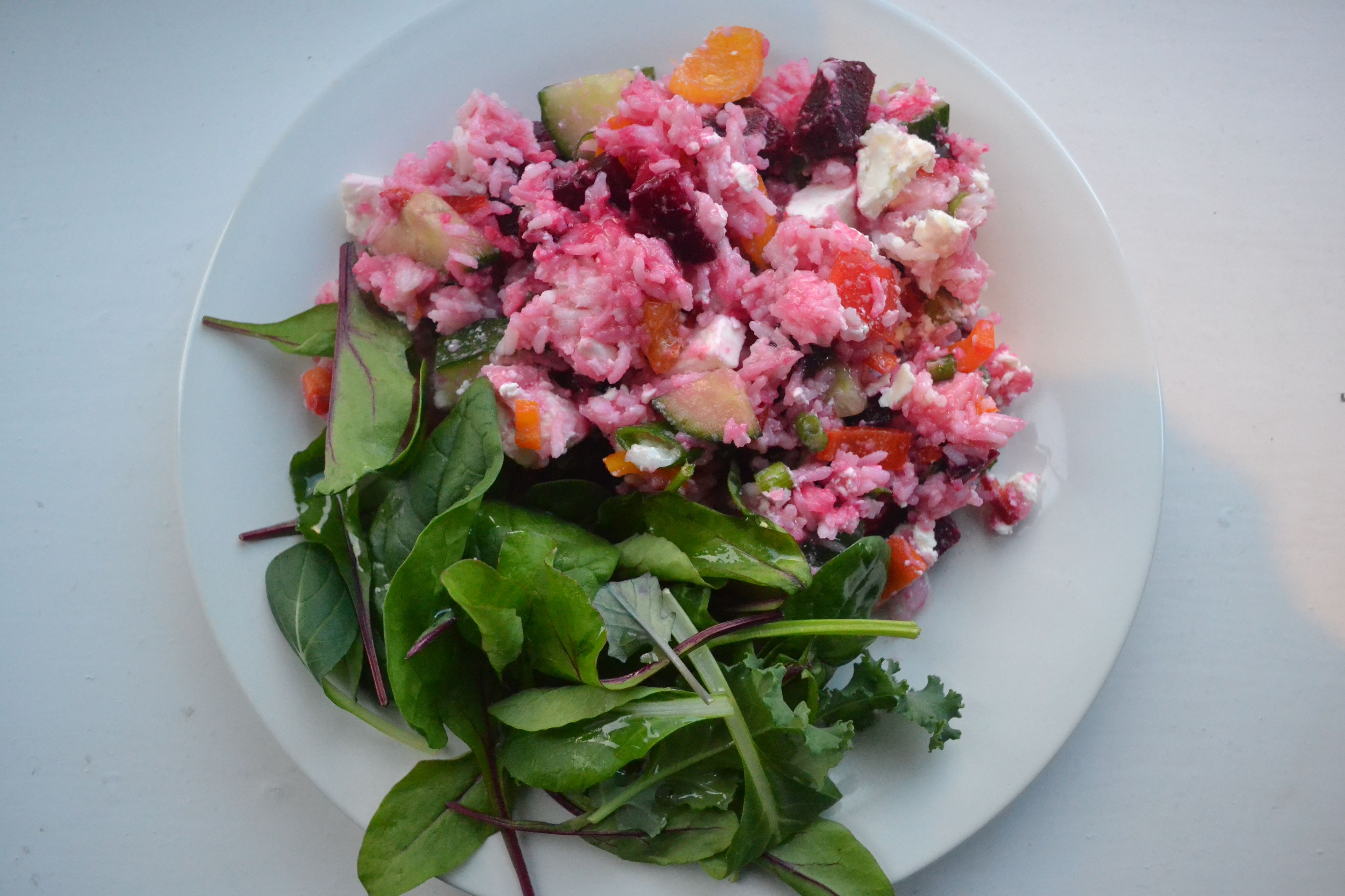 *Does not Contain nuts * Contains dairy
This recipe is perfect for bringing in a lunch box to school, work, or on the go. Filled with excellent sources of healthy, slow-releasing energy sources, it is perfect for a post-workout meal, or lighter lunch.
Serves 8
Ingredients:
– 5 chopped spring onions – 7 small sweet bite peppers – 200g feta – half a cucumber, chopped – 2 tablespoons of olive oil – pinch of salt – 2 big cups of white rice – 3 small packaged cooked beetroots, chopped – 2 fresh chilis finely chopped.
Method:
1. Boil a large volume of water in a large saucepan, until cooked. 2. While cooking, the vegetables can be prepared and chopped. 3. When the rice is ready, drain the water and transfer into a large mixing bowl. Add the vegetables and crumble the feta into the salad, mixing well. 4. add salt to season and serve alongside a leafy salad.
Have you tried this recipe or have any tips of your own? Comment below to add your thoughts! Don't forget to tag us in your recreations on Facebook!