With summer around the corner, this recipe is perfect for barbecues and garden parties! With crunchy sweet veg and tasty rice, this Summer sunshine salad will be a nice complimentary addition to your main dishes. Its also very easy to put together and doesn't require much prep time. The salad as such is vegan, nut free and gluten free.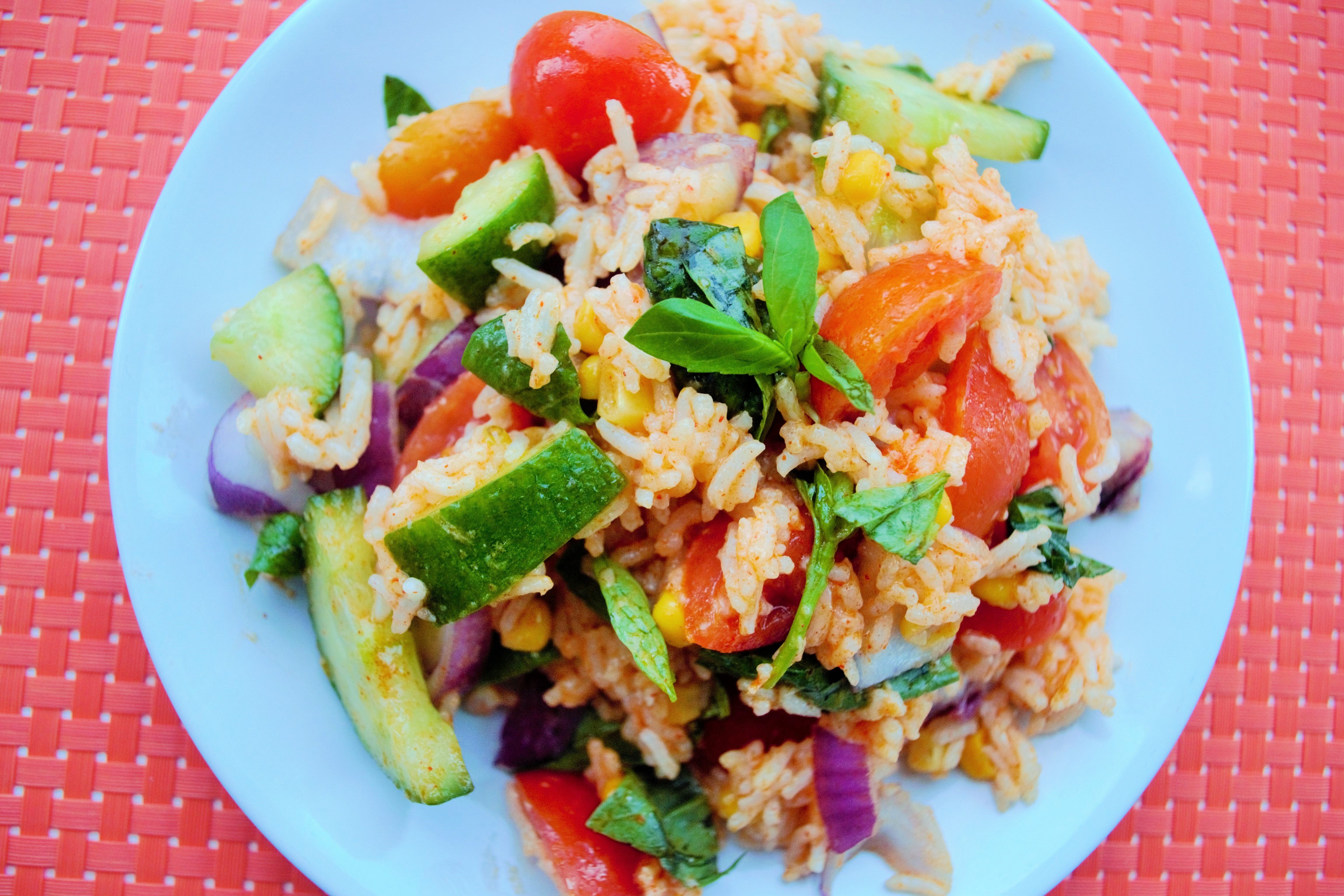 Ingredients
2 cups uncooked rice of your choice.
2 red onions
1 can of sweetcorn
1 cucumber
1 packet of mixed cherry tomatoes
3 tablespoons olive oil
1 large bunch of fresh basil leaves
1 teaspoon of sea salt
Method
Bring water to boil in a saucepan, adding the rice when ready.
Leave the rice to cook and prepare your veg.
Chop the onion, cucumber and tomatoes into small, bite-sized pieces.
When the rice is cooked, drain and set aside to cool.
Once the rice cools, add the chopped vegetables. Tear in some basil and add this to the bowl and mix well. Season with salt and some olive oil. Add some sweetcorn at the end.
Mix well and serve chilled. This Summer Sunshine salad is sure to add some colour at your party! If preferred, you can add extra toppings such as feta, chicken, or pulses!
Also don't forget to try our other recipes like our
Courgette and Coconut Gluten free soup
recipe. If you have any tips of your own, comment below to add your thoughts! Don't forget to tag us in your recreations on Facebook and Instagram!
Enjoyed this recipe?
Share it with everyone you know