The Courgette and Coconut soup is great for the cold weather that is hitting us and is a delicious way to use the courgette you have lying around instead of always having them as salads.
The delicate flavour of the courgette works perfectly with the rich creamy tones from the coconut milk and ensures a warm wholesome experience.
More importantly, it is a gluten free soup and can be enjoyed by everyone in the family. It is also extremely easy to make requiring basic supplies ensuring you can quickly  fix this up and cozy up with your loved ones.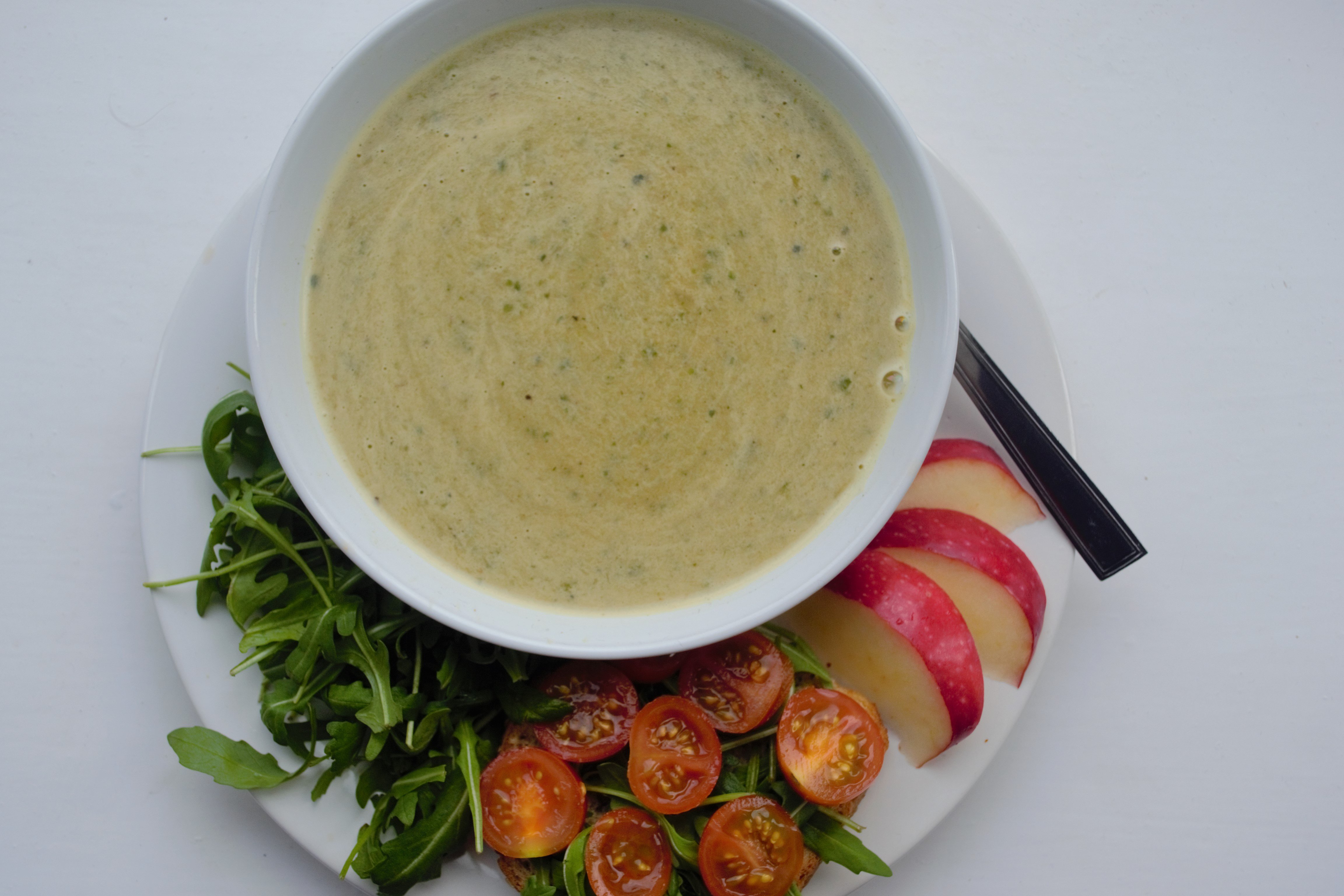 Note: This is a gluten free soup and is vegan and nut free.
Ingredients
4 small courgettes, chopped

2 small onions, chopped

1 can of coconut milk
1 vegetable stock cube with 350ml water
2 chillis, chopped
Salt and pepper for seasoning
Method:
In a pan, heat up a little olive oil and then add the courgettes and onion at a high heat. Let these sweat and then add the chopped chilli.

Boil a kettle and prepare the stock while this is cooking. Add a can of coconut milk to the pan of veg, and turn this down to a medium heat. Now add the vegetable stock and cook until vegetables are softened.

Take off the heat, allow to cool and then blend up until smooth. Serve this Courgette and Coconut soup warm with a side of salads for a wholesome meal.
If you are looking for gluten free options of bread to serve with it, try our Buckwheat Bread recipe.
If you have any tips of your own, comment below and let us know your thoughts! Share it with your friends and help them stay healthy!
Don't forget to tag us in your recreations on Facebook and Instagram.
Enjoyed this recipe?
Share it with everyone you know
LiberEat's allergen and error detection technology provides an allergen safety blanket for food businesses to ensure that consumers are safe and healthy when eating at your restaurant or consuming your food products.
LiberEat offers a second line of defense for food businesses by detecting errors, allergens, and other harmful ingredients. Food businesses can apply this technology directly to identify errors in allergen communications, preventing the risk of injury. Get in touch with us today to learn more about our Allergen Detection Technology.
To find out how LiberEat Technology supports food businesses to detect allergens and errors, to protect consumers