Kale crisps are simple to make and perfect for snacking especially for those wanting a gluten free crisps alternative! This recipe has a delicious garlic flavour and a sweet chilli kick to it. 
Kale is also a known super food and packs in a lot of the vital nutrients and minerals. It is said to help improve digestion and have many anti-inflammatory, anti-depressant properties.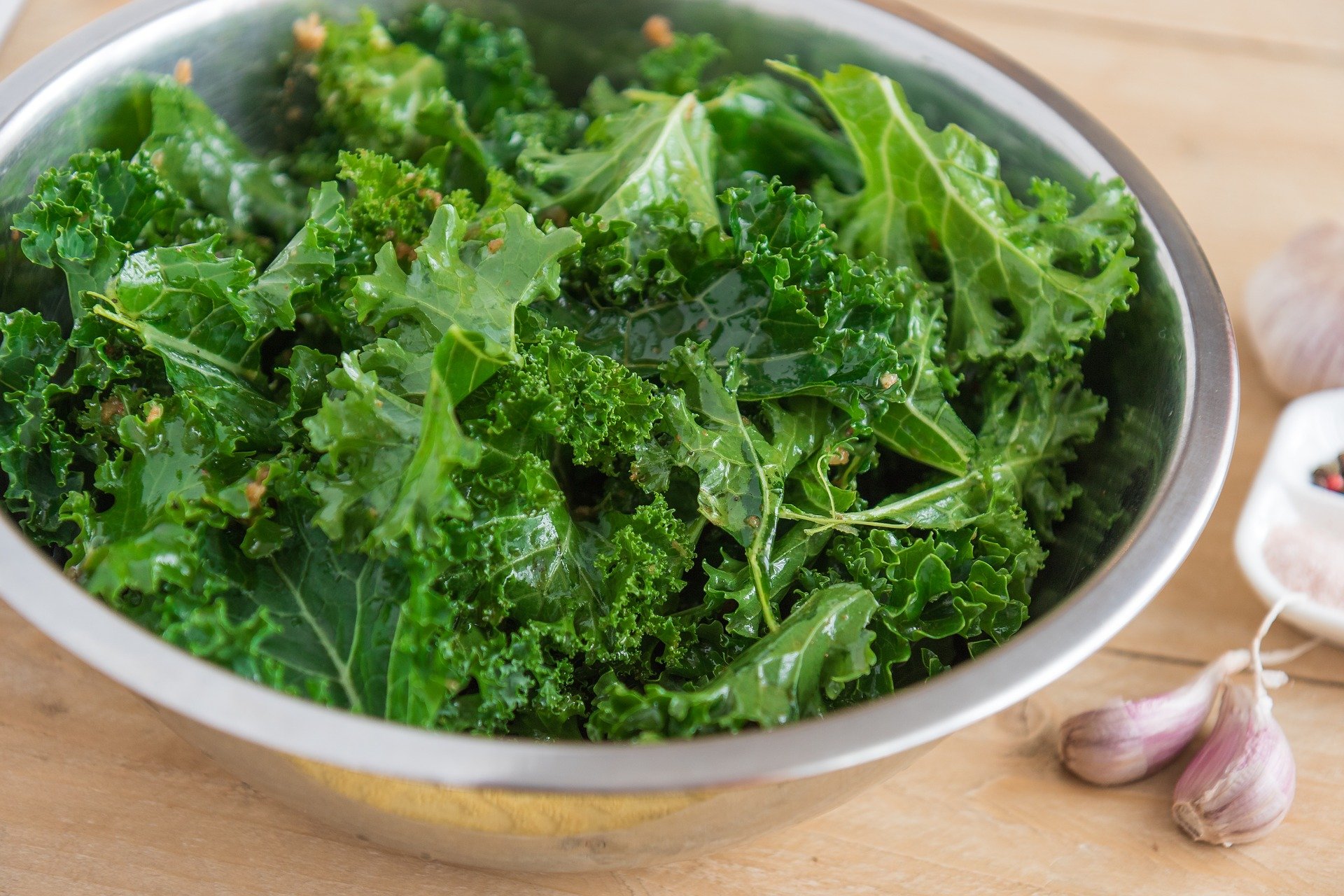 Note: This recipe makes vegan, nut free and gluten free crisps 
Ingredients
1 large bunched of kale, washed well.
4 cloves of garlic, crushed/diced
handful of sea salt
Cracked black pepper
4 tablespoons of olive oil
Chilli flakes
Method
Preheat the oven to 180 degrees Celsius.
After washing the kale, tear them into small pieces and pat dry.
In a small bowl, add olive oil, salt, chili flakes, garlic, and pepper and combine them well together.
On a baking tray, spread the kale evenly, and drizzle them with the seasoned oil mixture.
Using your hands, ensure the kale is completely covered with the olive oil mixture.
Place in the oven for 20 minutes or until golden. Make sure to turn over the leaves half way through.
Remove and serve when cool.
If you have any tips of your own, comment below and let us know your thoughts!
Share it with your friends and help them stay healthy! Don't forget to tag us in your recreations on Facebook and Instagram!
Enjoyed this recipe?
Share it with everyone you know
LiberEat's allergen and error detection technology provides an allergen safety blanket for food businesses to ensure that consumers are safe and healthy when eating at your restaurant or consuming your food products.
LiberEat offers a second line of defense for food businesses by detecting errors, allergens, and other harmful ingredients. Food businesses can apply this technology directly to identify errors in allergen communications, preventing the risk of injury. Get in touch with us today to learn more about our Allergen Detection Technology.
To find out how LiberEat Technology supports food businesses to detect allergens and errors, to protect consumers