In the mood for a quick breakfast fix?
 Something that's healthy, easy to make, filling and yet tasty!
That's a tall order to ask but our recipe for a high protein Banana Smoothie will tick all those boxes. This delicious and refreshing drink is sure to get your day off to the best start.
Most importantly, bananas are a great source of Vitamin C, potassium, fibre and boost your immunity system.
This recipe for banana smoothie makes use of soy milk and hence suited for those lactose intolerant. The addition of oats adds more fibre to it.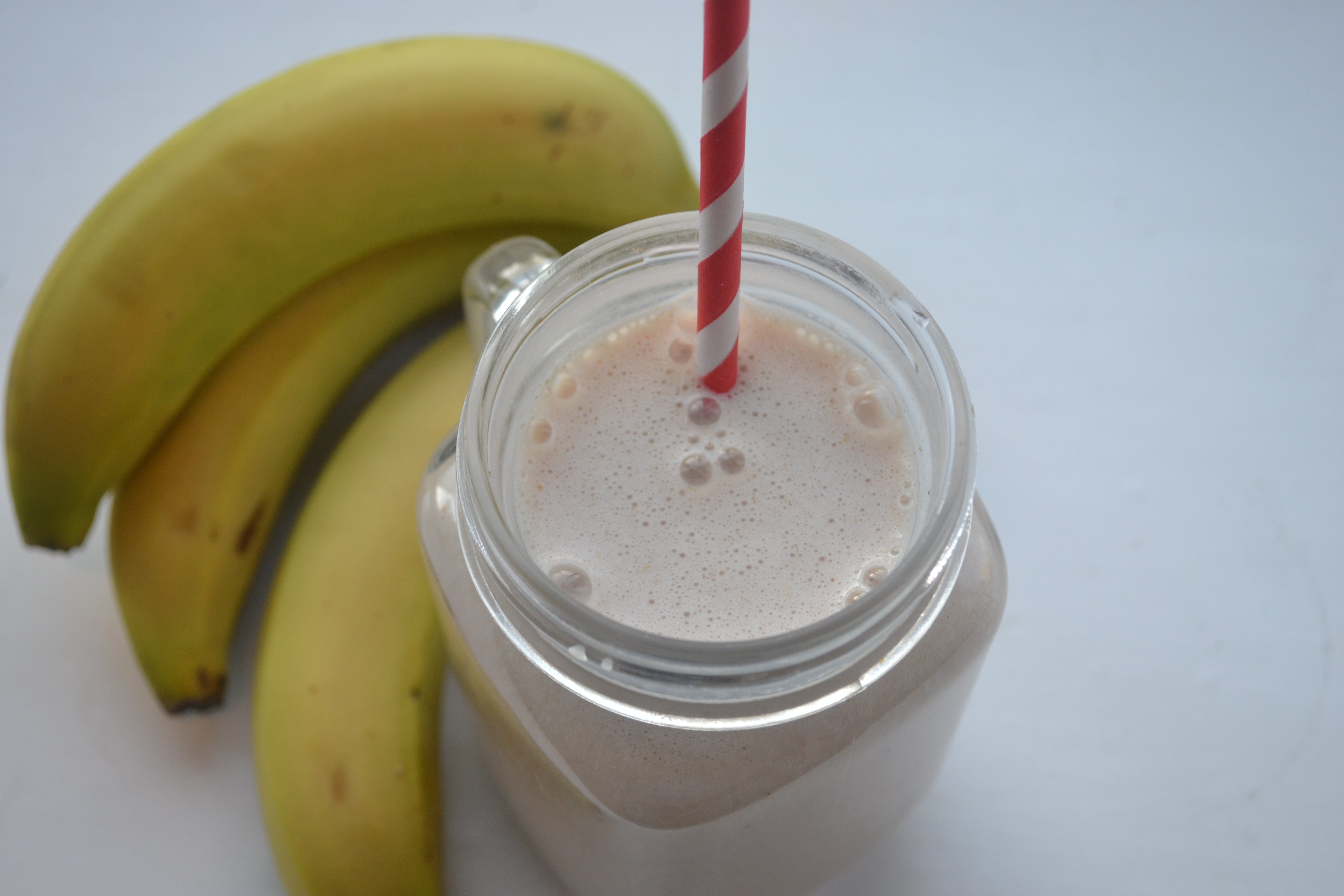 Note: This recipe for Banana smoothie is  vegan, dairy free and nut free.
Serves: 2 portion of smoothies
Ingredients
2 bananas
1 & half cup soy milk (you can use coconut milk also if no nut allergies/intolerances present)
2 scoops of vanilla protein powder
3 tablespoons of oats
Half cup of water
1 tablespoon of Agave syrup
Method
Blend all the ingredients together until smooth and serve cold. It is that simple!
Once you get your base set, you can add in other berries of your choice as well. Also try our
Omelette Stack
recipe to help stock up on your protein intake.
If you have any tips of your own, comment below and let us know your thoughts!
Share it with your friends and help them stay healthy! Don't forget to tag us in your recreations on Facebook and Instagram
Enjoyed this recipe?
Share it with everyone you know
LiberEat's allergen and error detection technology provides an allergen safety blanket for food businesses to ensure that consumers are safe and healthy when eating at your restaurant or consuming your food products.
LiberEat offers a second line of defense for food businesses by detecting errors, allergens, and other harmful ingredients. Food businesses can apply this technology directly to identify errors in allergen communications, preventing the risk of injury. Get in touch with us today to learn more about our Allergen Detection Technology.
To find out how LiberEat Technology supports food businesses to detect allergens and errors, to protect consumers