Buckwheat bread is a great alternative to use as a gluten free bread and is extremely easy to make.
Buckwheat is not only gluten free but also add an earthy nutty flavour to the bread.
For some it may be an acquired taste but once you get a hang of it, you will start enjoying it. So try our recipe for a tasty homemade option and put together all those favourite sandwich toasts!
Also try our
Vegan Mayo
recipe to accompany your sandwiches.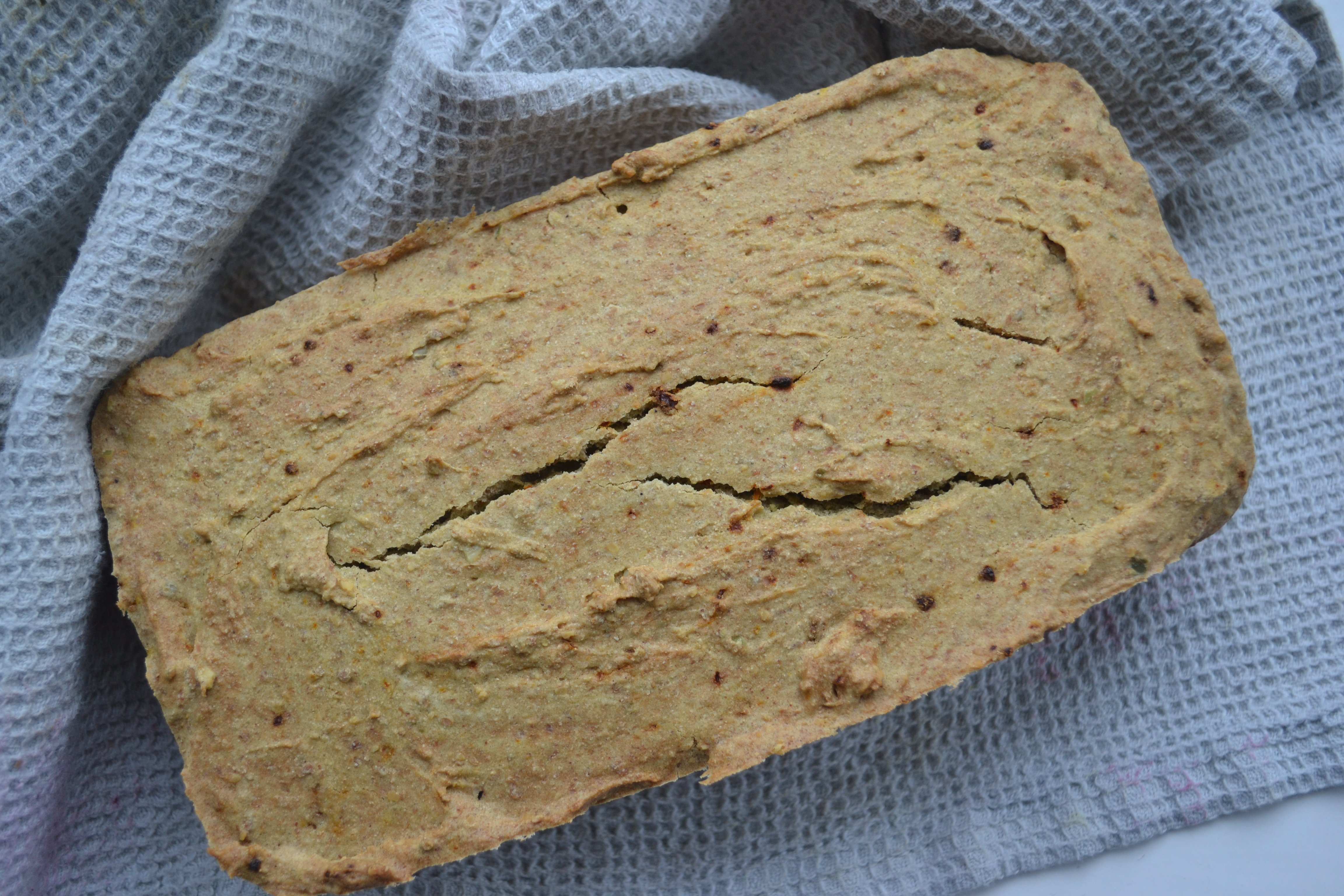 Note: This recipe is vegan, nut free and Gluten free.
Makes one loaf of gluten free bread.
Ingredients
350g buckwheat flour
Half a cup of milled linseed
1 teaspoon of salt.
Dairy free spread for baking tin
2 eggs
400ml warm water
2 tablespoons olive oil
2 teaspoons baking powder
Method
Preheat oven to 200 degrees Celsius.
In a large mixing bowl, sieve the flour and add the rest of the dry ingredients.
Add the eggs to the middle of the mixture, whisk, and then add the olive oil. Also add a small amount of water while mixing continuously. You should end up with an even dough which can be now set aside.
Take a loaf tin and using a dairy free spread or even olive oil (lightly), grease the edges, and then transfer the dough mixture into the tin.
Place into an oven for 25-30 mins until cooked throughout. Remove and allow to cool.
If you have any tips of your own, comment below and let us know your thoughts!
Share it with your friends and help them stay healthy! Don't forget to tag us in your recreations on Facebook and Instagram!
Enjoyed this recipe?
Share it with everyone you know