Porridge oats are always a breakfast favourite and are so versatile.
Add any of your favourite ingredients and keep your breakfast choice interesting!
This recipe uses gluten-free oats which are available in all supermarkets. Follow this simple recipe for some inspiration on your breakfast for tomorrow.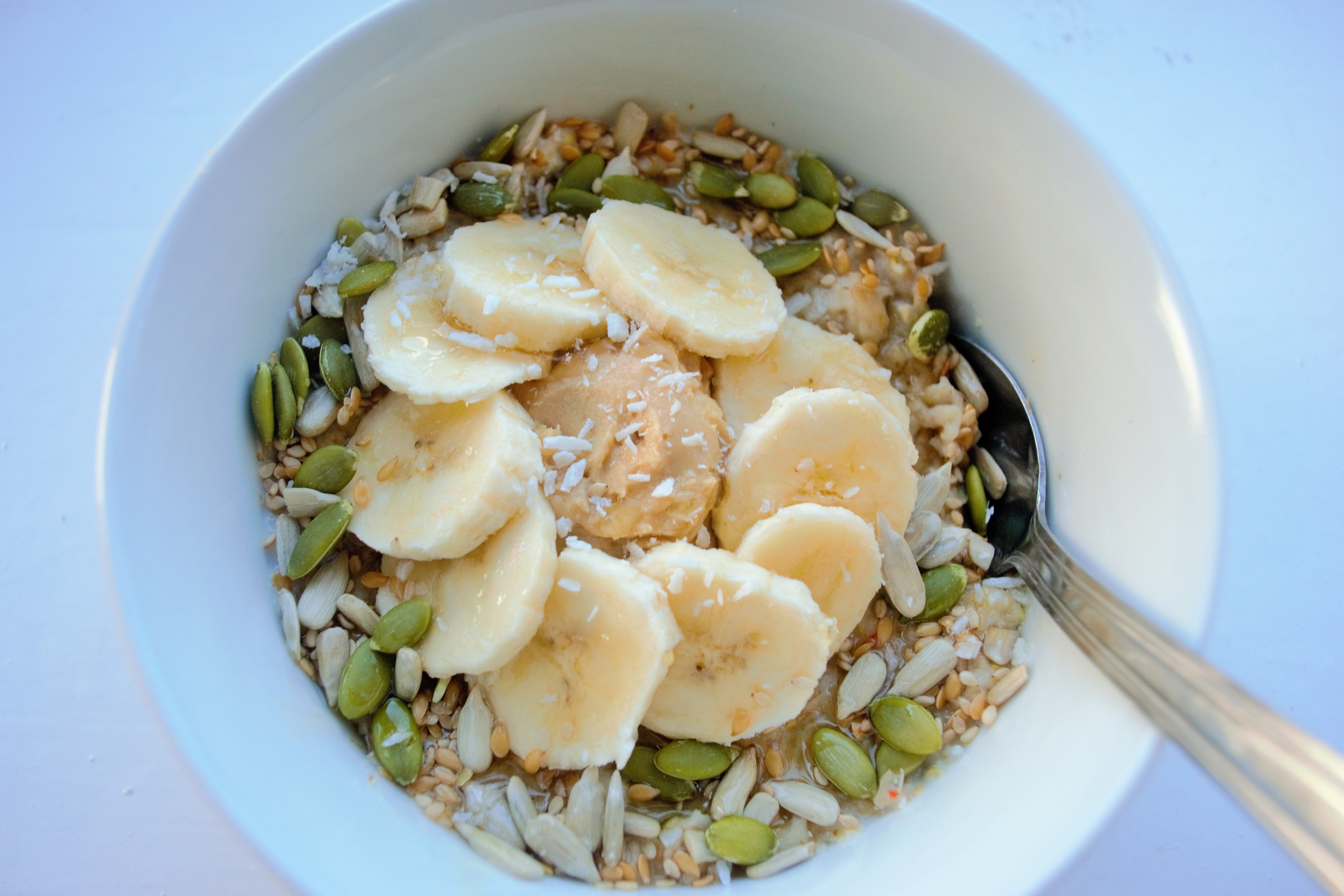 Ingredients:
3 tablespoons Quaker gluten free oats
1 cup of light coconut milk
1 tablespoon honey/agave syrup
1 tablespoon of peanut butter
1 tablespoon of seed mix
Half a banana
Method:
1. Prepare your oats the night before by adding them to coconut milk in a bowl and covering in the fridge.
2. In the morning remove from the fridge, heat up on a saucepan on a medium heat and when hot enough, pour into a bowl.
3. Place the peanut butter in the centre and add the rest of your toppings where and how you like them!
4. Enjoy!
Have you tried this recipe or have any tips of your own? Comment below to add your thoughts! Don't forget to tag us in your recreations on Facebook!