Do you see yourself always reaching out for something to snack on? Specially when you are working hard and crunching those numbers, do you just crave for a tasty distraction? All of us have been there! 
Here is a simple solution for all those mid-day hunger pangs and something that will totally satisfy your snack cravings. This recipe for roasted sunflower and pumpkin seeds with a spicy and salty touch is a tasty and healthy snack to have on the move.
The Pumpkin seeds are rich in antioxidants, fibre and are packed with nutrients. Similarly, sunflower seeds are high in Vitamin E and some say they also help you maintain your youthful skin. Both these seeds are advised to be included in our daily diet in moderation. So this snack is a wonderful way to satisfy your cravings and also stock up on some beneficial nutrition.
Do give this quick and easy recipe a try!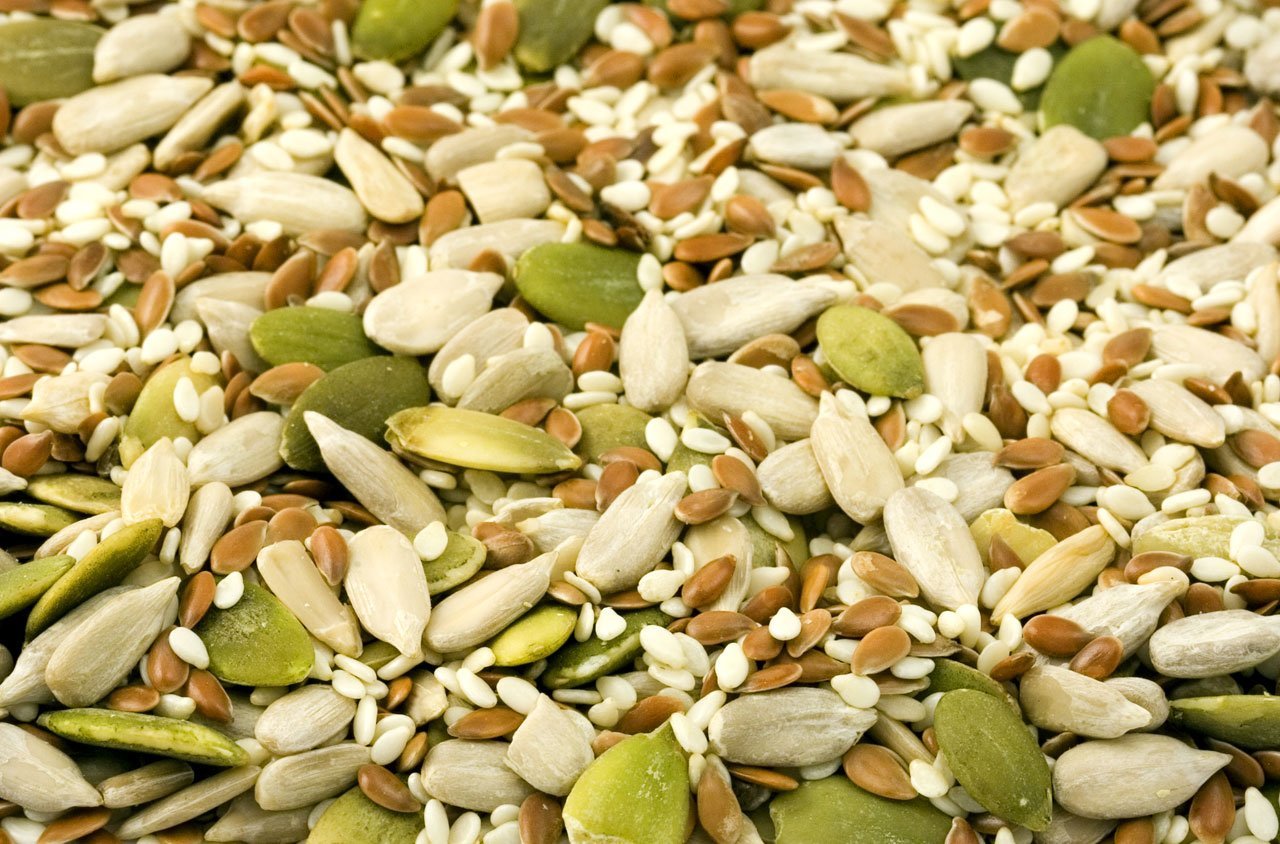 Ingredients
1 cup of sunflower seeds
Half cup of pumpkin seeds
1 quarter of a cup of finely ground sea salt or Himalayan salt
1 heaped tablespoon of chilli powder
1 tablespoon of ground chilli flakes
2 tablespoons of olive oil
Method
Preheat the oven to 200 degrees celsius
In a mixing bowl, combine all ingredients together until seeds are completely covered with the flavourings.
Spread seeds onto a baking sheet in a baking tray and let it roast in the oven for about 25 mins. Make sure to turn and mix the seeds in the tray frequently.
Remove when golden brown and allow to cool before storing.
For more healthy snack options, try out  our
Garlic and Chili Kale Crisps
recipe.  If you have any tips of your own, comment below and let us know your thoughts! Share it with your friends and help them snack healthy! Don't forget to tag us in your recreations on Facebook and Instagram. Happy snacking!
Enjoyed the recipe?
Share it with everyone you know
LiberEat's allergen and error detection technology provides an allergen safety blanket for food businesses to ensure that consumers are safe and healthy when eating at your restaurant or consuming your food products.
LiberEat offers a second line of defense for food businesses by detecting errors, allergens, and other harmful ingredients. Food businesses can apply this technology directly to identify errors in allergen communications, preventing the risk of injury. Get in touch with us today to learn more about our Allergen Detection Technology.
To find out how LiberEat Technology supports food businesses to detect allergens and errors, to protect consumers