Kale crisps are simple to make and perfect for snacking on. This recipe has a delicious garlic flavour and a sweet chilli click. 
Ingredients:
1 large bunched of kale, washed well.
4 cloves of garlic, crushed/diced
handful of sea salt
Cracked black pepper
4 tablespoons of olive oil
Chili flakes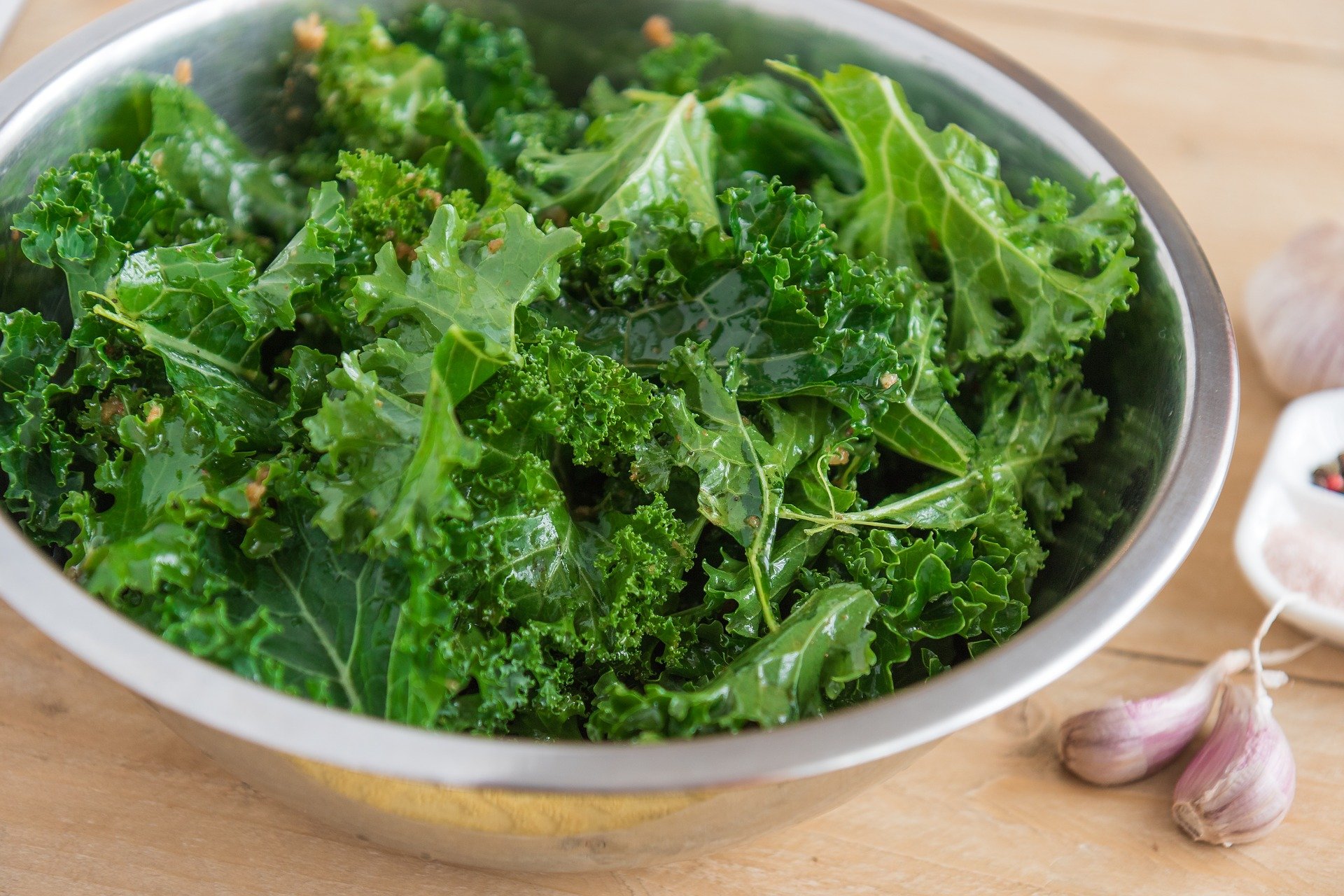 Method:
1. Preheat the oven to 180 degrees Celsius.
2. After washing the kale, tear into small pieces and allow to dry.
3. In a small bowl, , mix the olive oil, salt, chili flakes, garlic, and pepper together well.
4. On a baking tray, spread the kale evenly, and drizzle the flavouring mixture prepared earlier over the leaves.
5. Using your hands, ensure the kale is completely covered with the olive oil mixture.
6. Place in the oven for 20 minutes or until golden. Turn over leaves half way through.
7. Remove and serve when cool.
Have you tried this recipe or have any tips of your own? Comment below to add your thoughts! Don't forget to tag us in your recreations on Facebook!