Smoothie bowls are not only delicious, but they are enjoyable to make, decorate and enjoy.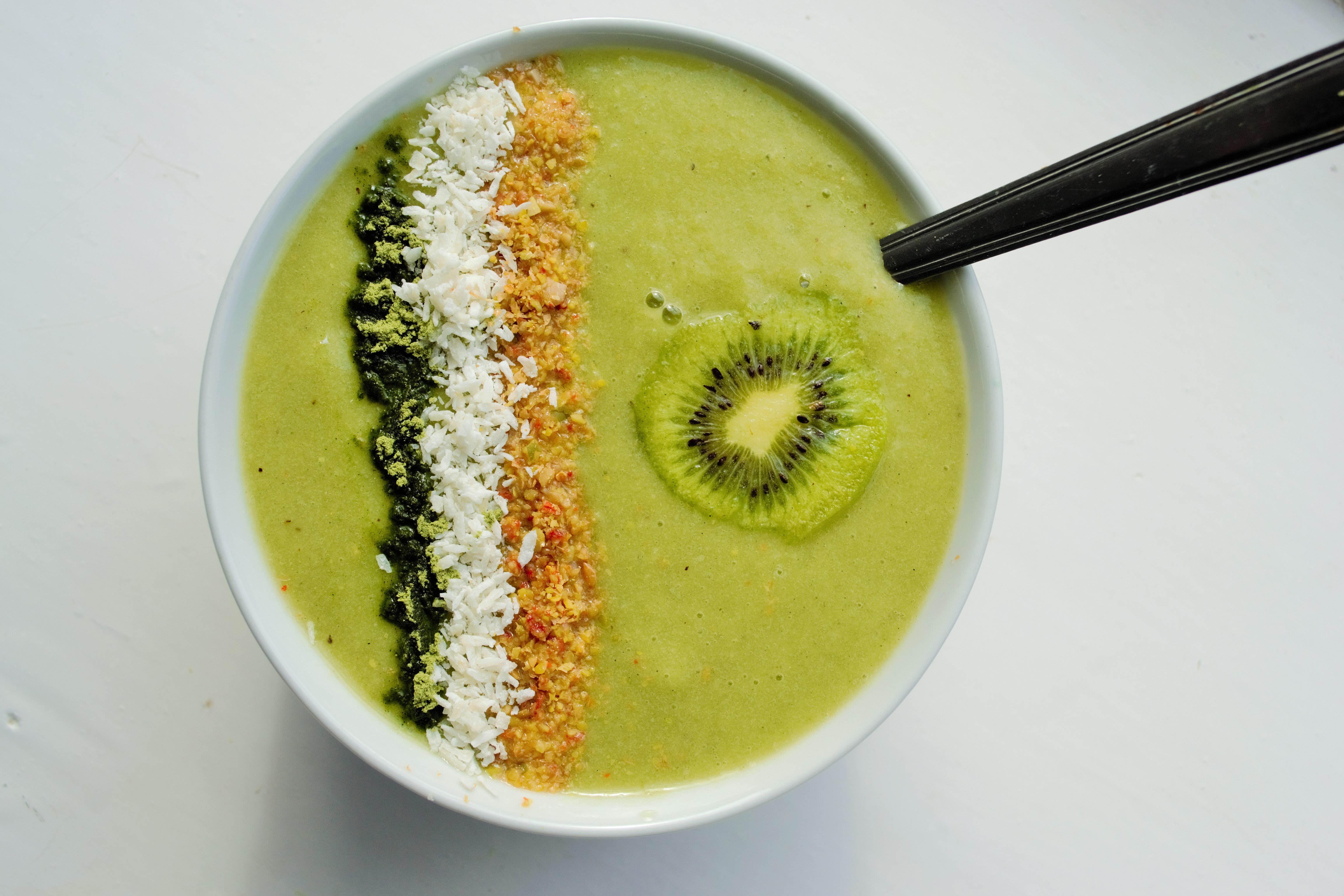 *nut free (leave out coconut topping)
*Vegan
*gluten free
Ingredients:
1 teaspoon spirulina
1 chopped kiwi
1 banana
Half cup mango
half cup of water
200ml soya milk
dessicated coconut for decorating (optional)
Milled linseed for decorating (optional)
Method:
1. Blend all ingredients.
2. Pour the smooth mixture into a small bowl
3. Add toppings of your choice, such as coconut, kiwi, chia seeds or berries.
4. Enjoy!
Have you tried this recipe or have any tips of your own? Comment below to add your thoughts!
Don't forget to tag us in your recreations of our recipes on Instagram and Facebook!
LiberEat's allergen and error detection technology provides an allergen safety blanket for food businesses to ensure that consumers are safe and healthy when eating at your restaurant or consuming your food products.
LiberEat offers a second line of defense for food businesses by detecting errors, allergens, and other harmful ingredients. Food businesses can apply this technology directly to identify errors in allergen communications, preventing the risk of injury. Get in touch with us today to learn more about our Allergen Detection Technology.
To find out how LiberEat Technology supports food businesses to detect allergens and errors, to protect consumers