Courgetti and alternatives to pasta have become extremely popular recently. This recipe for courgetti noodles with pesto is delicious : an alternative to pasta that is easy to make and perfect hot or cold!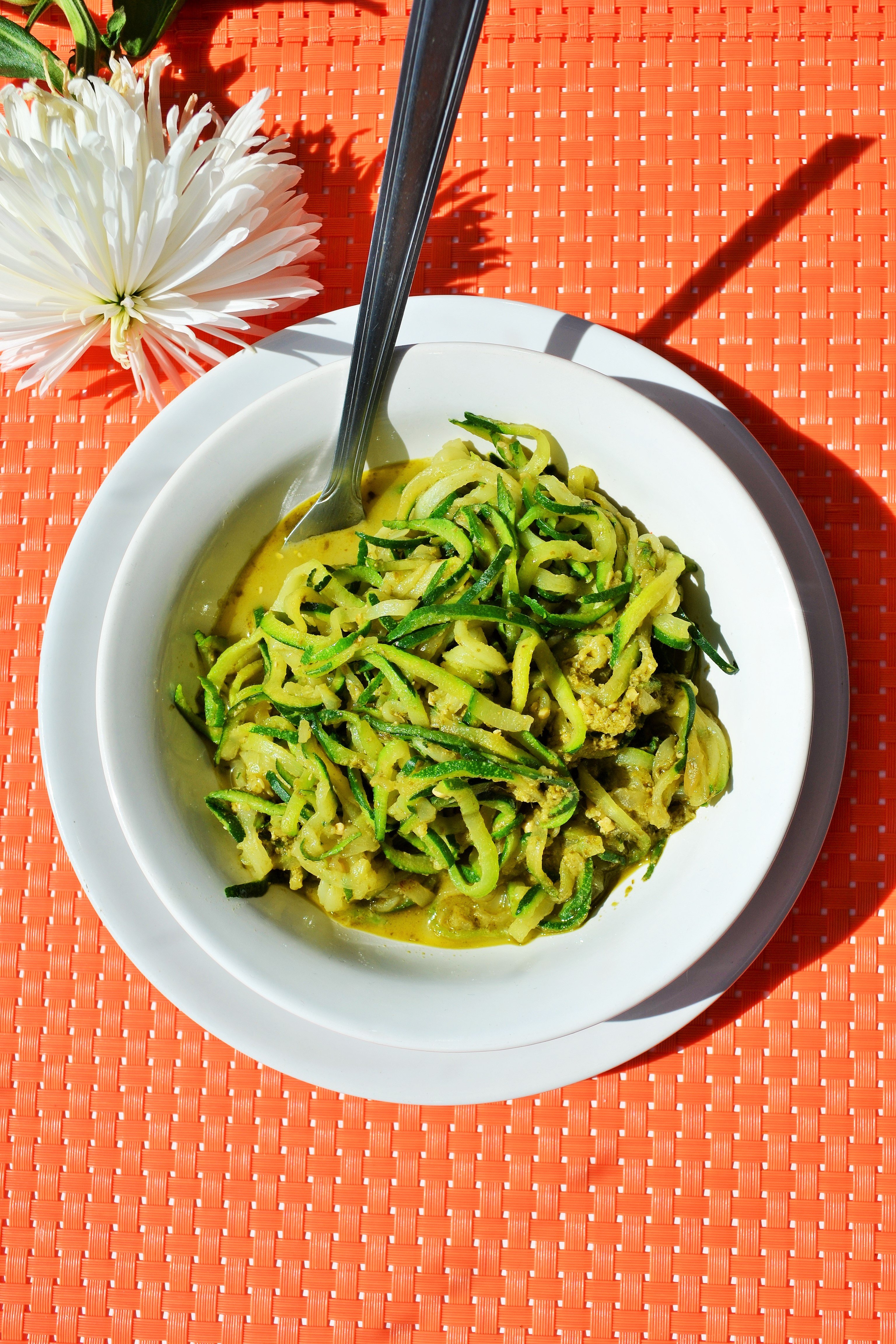 *Gluten free
* Suitable for vegetarians
*Contains nuts
Ingredients:
(serves 2)
– 500 g spiralised courgette. You can do this at home with a spiraliser or buy pre-prepared courgetti from leading supermarkets such as Tesco.
– 1 garlic clove
– 1 large bunch of basil,washed.
– 2 tablespoons of olive oil
– 2 teaspoons pine nuts.
– 1 tablespoon parmesan cheese.
Method:
1. To prepare the pesto, crush the garlic in a garlic crusher and add salt and a small pinch of pepper. Add this to a food processor along with the basil leaves, cheese, olive oil and pine nuts. Pulse until even.
2. In a pan, Lightly stir fry the courgetti until tender for 3 minutes.
3. Add the pesto mixture and stir through on a low heat.
4. Serve and enjoy hot or cold!
Have you tried this recipe or have any tips of your own? Comment below to add your thoughts!