Kids love getting involved in preparing yummy snacks, so what could be better than getting them to help prepare a tasty juice. This tried and tested recipe is a crowd-pleaser and can be enjoyed by the whole family!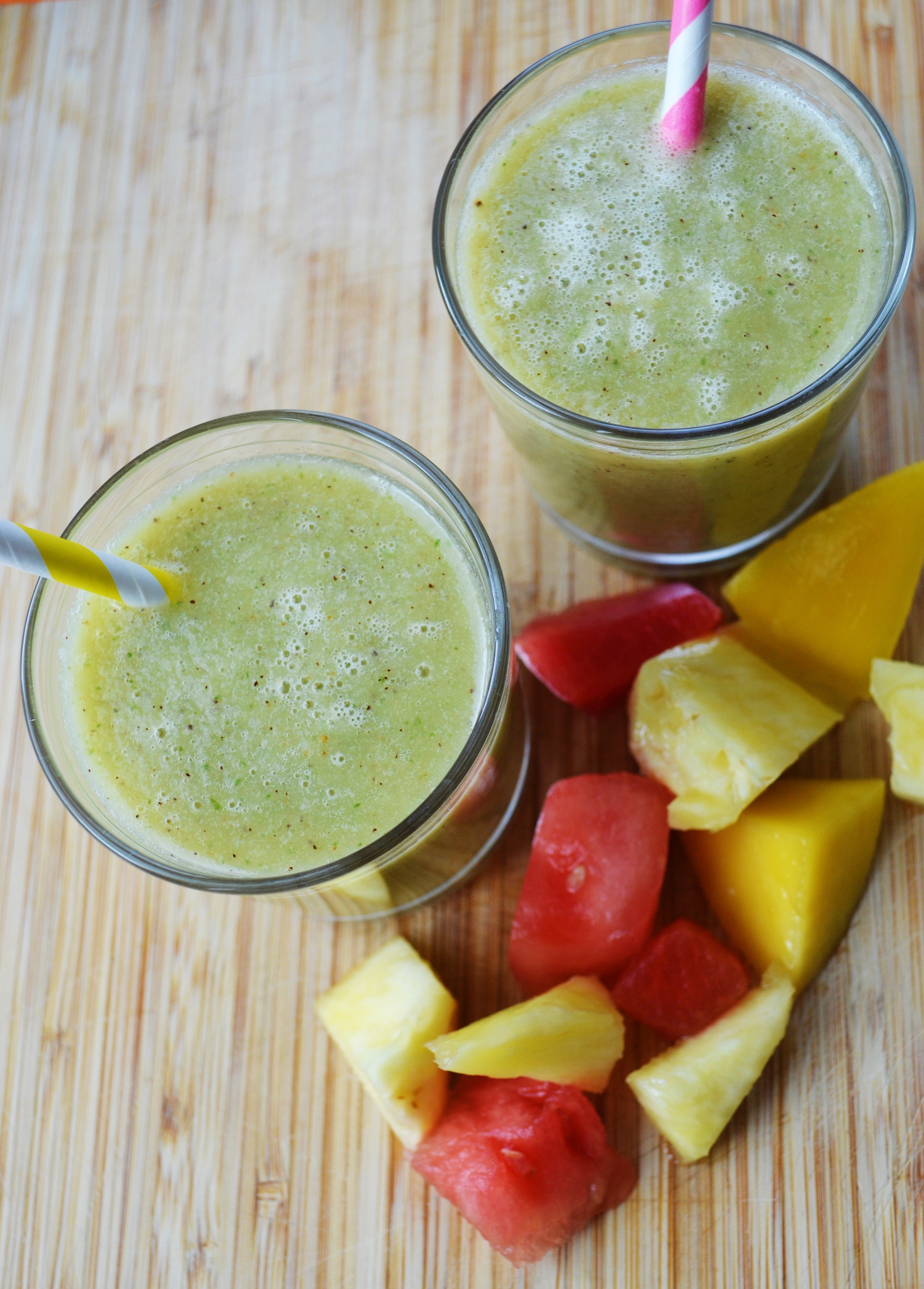 Ingredients:
1 small cup watermelon
1 small cup mango
1 small cup pineapple
Half a chopped cucumber
1 cup water
150ml soya milk
Method:
1.Blend all ingredients in a blender and add some ice. Serve in small glasses with straws for kids.
Enjoy!
Have you tried this recipe or have any tips of your own? Comment below to add your thoughts! Don't forget to tag us in your recreations on Facebook!