Spice up this traditional favourite by adding some fresh chilis for an extra kick. Hummus is perfect with some warm toasted pitta bread as an one-the-go snack, or even paired with some warm falafels in a wrap.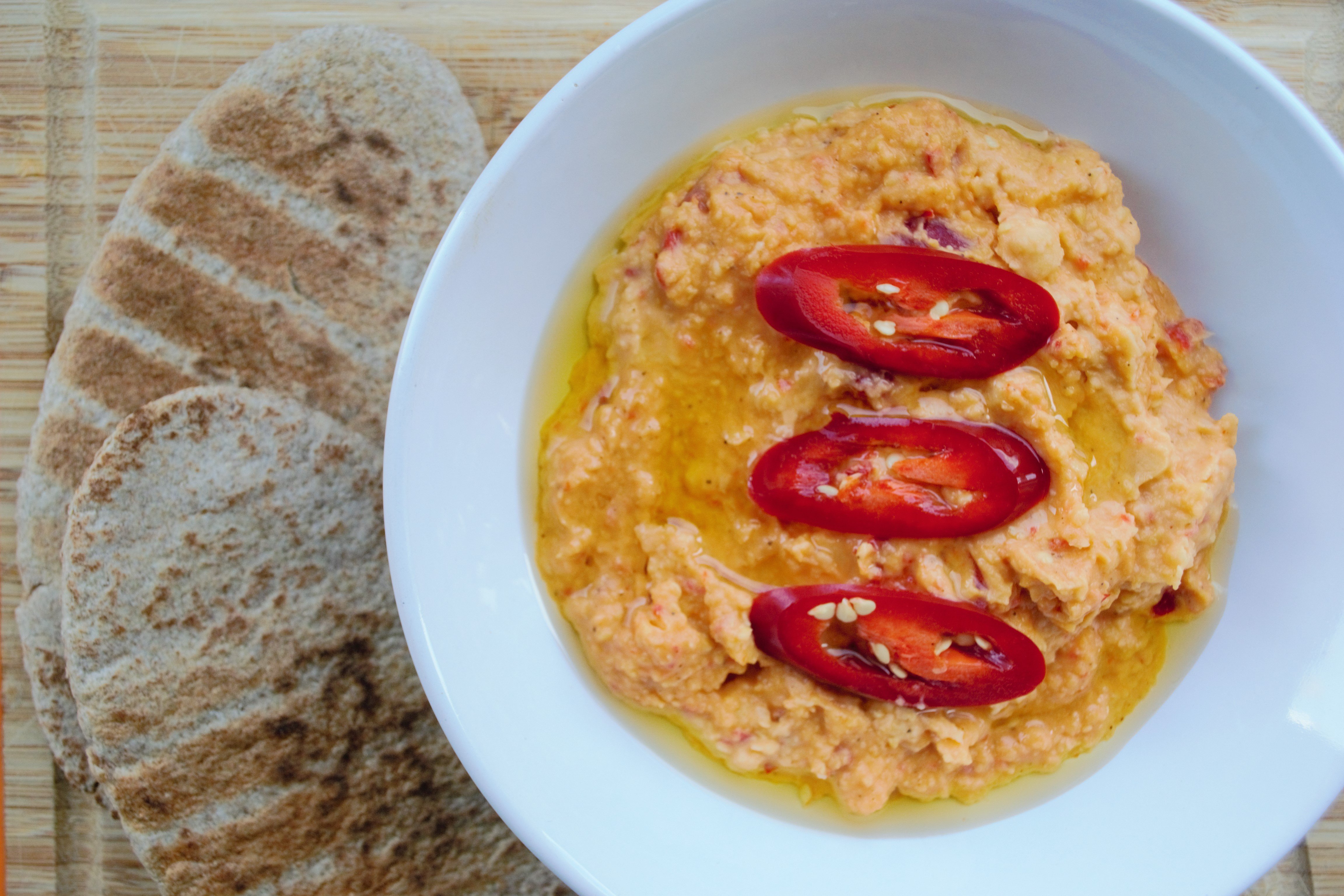 Ingredients:
350g drained chickpeas
6 tablespoons extra virgin olive oil
4 cloves fresh garlic
4 fresh red chilis
1 teaspoon salt
cracked black pepper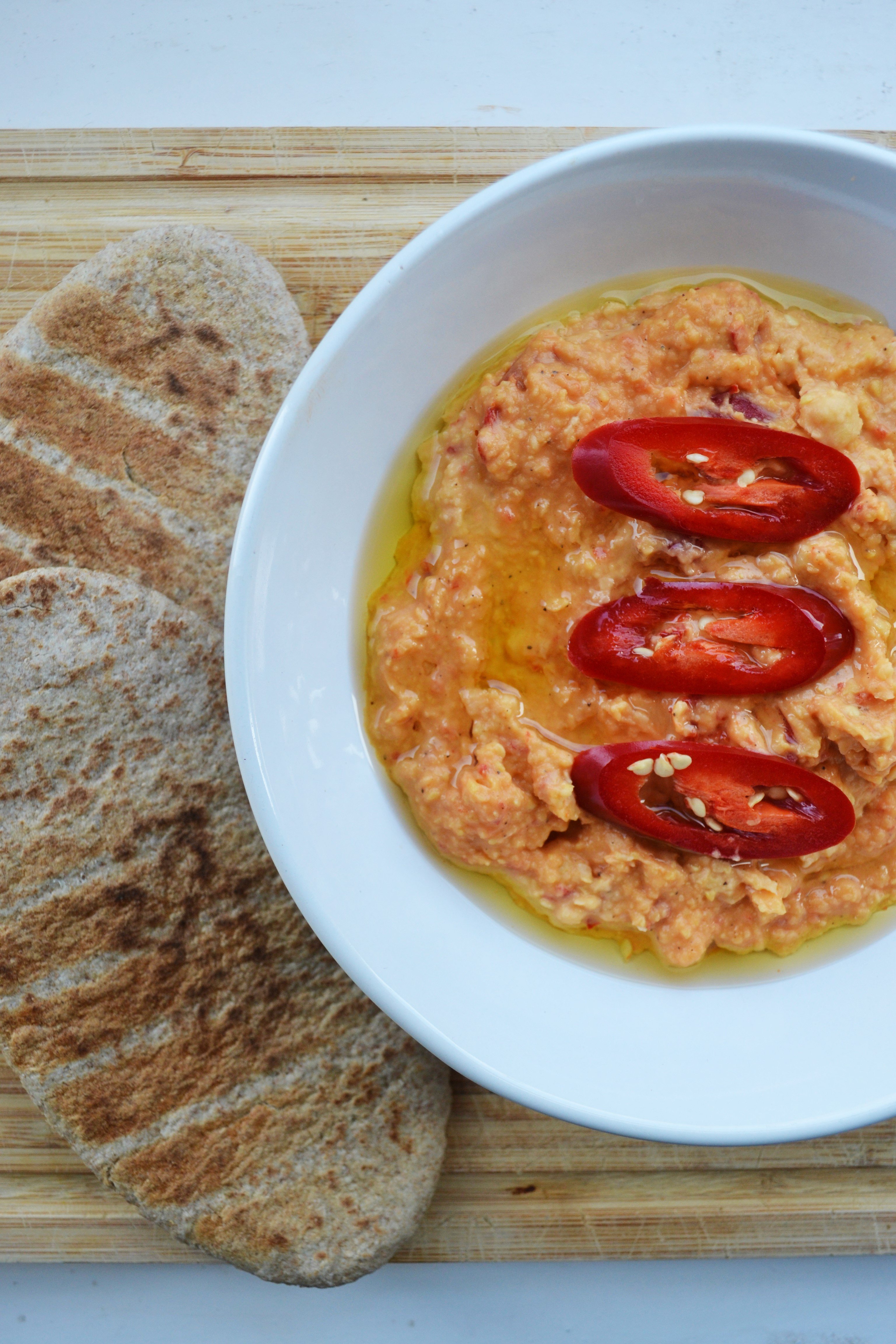 Method:
Place all the the ingredients in a food processor and blend until smooth and consistent. Serve with warm pitta breads. Simple!
Have you tried this recipe or have tips of your own? comment below to add your thoughts!