Why not start your day off with these delicious morning joy pots! Simple and ready in under five minutes.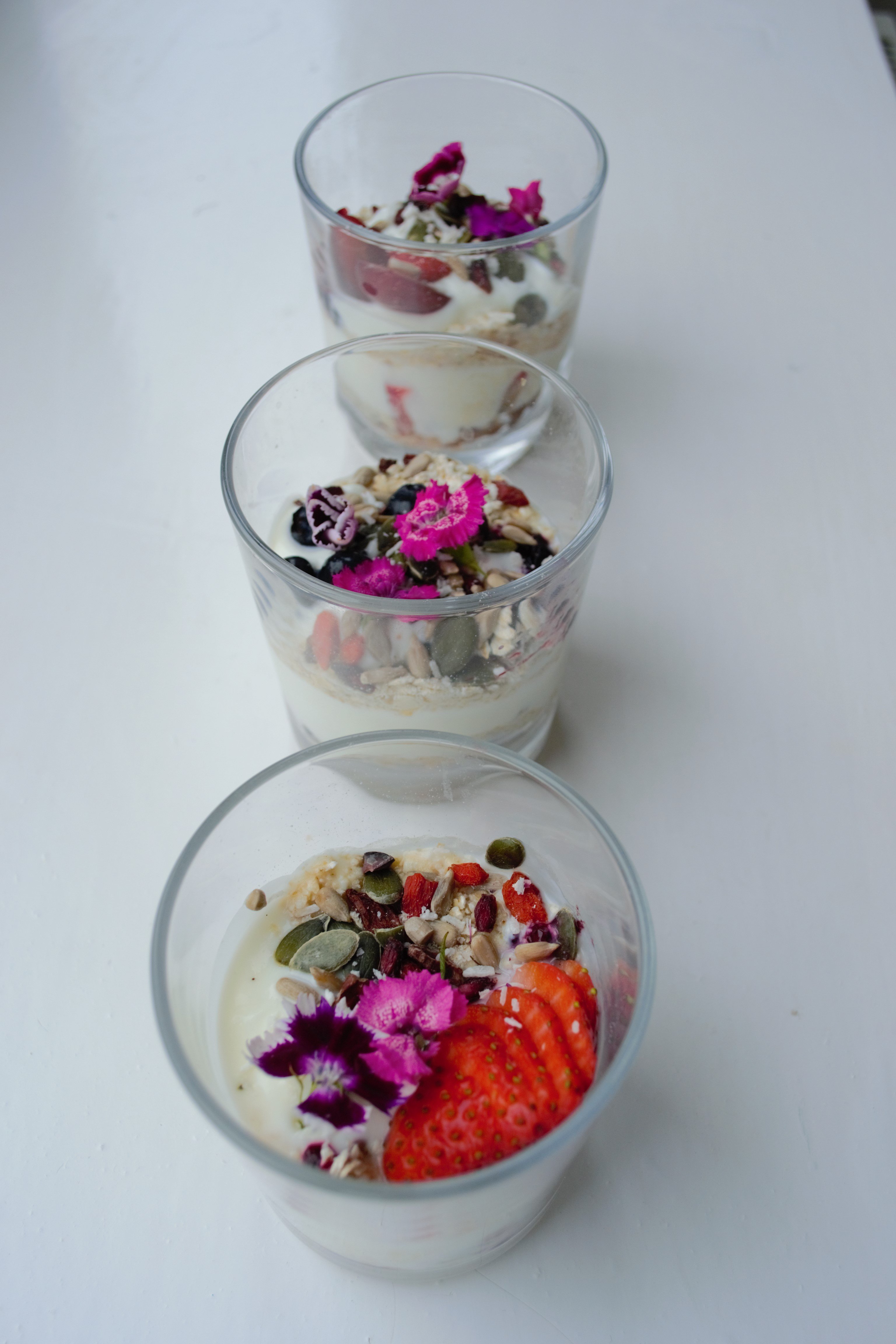 Ingredients:
– 4 strawberries
– handful of blueberries
– handful red grapes
– handful blackberries
– teaspoon sunflower seeds
– teaspoon goji berries
– 6 tablespoons low fat yogurt
– 3 large tablespoons gluten free oats (finely ground)
– 1 teaspoon ground cinnamon
– small handful edible flowers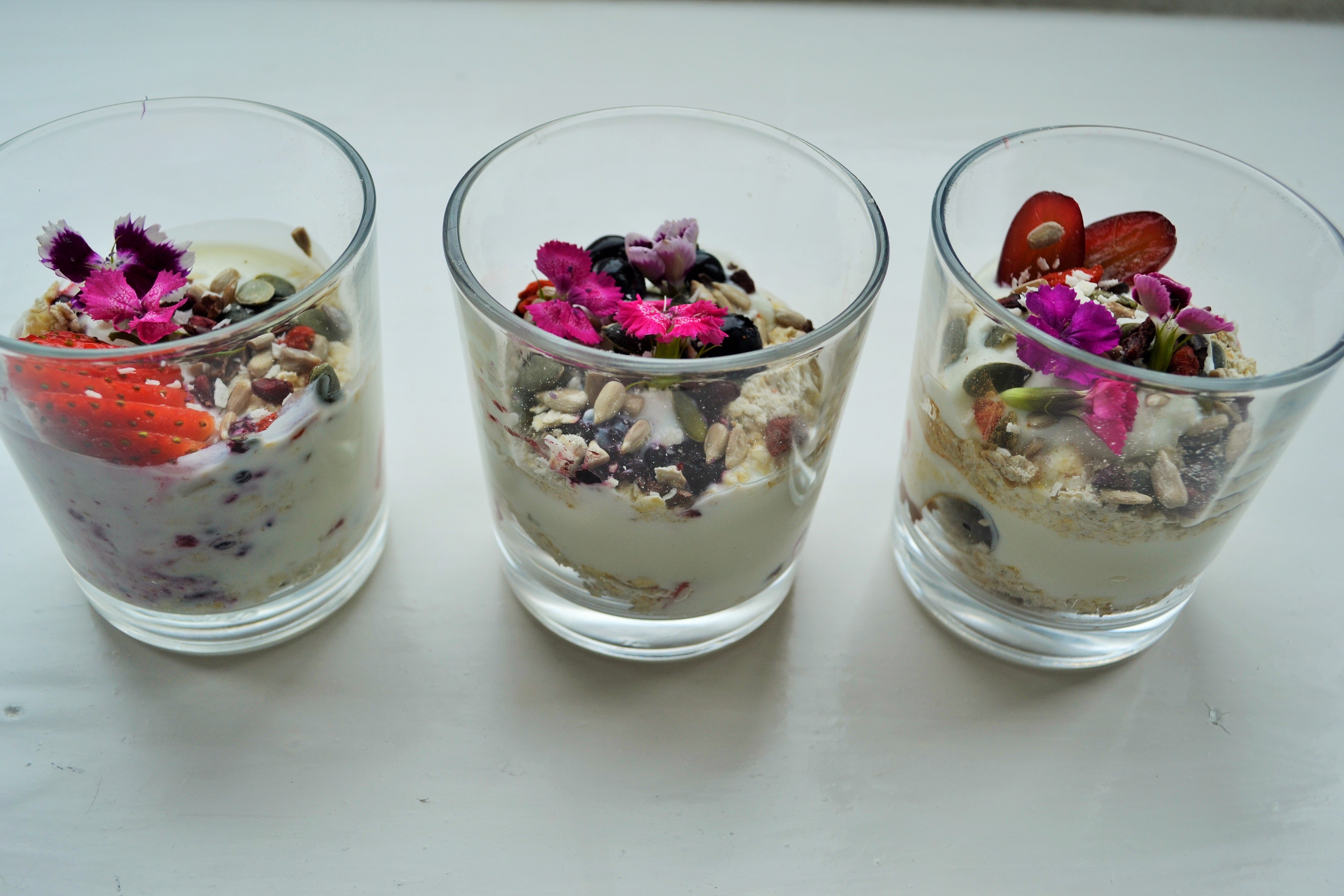 Method:
1. Wash all fruit well.
2. Begin layering the pots by placing some oats at the bottom of the glass, with some sunflower seeds and goji berries. Dust a small amount of the cinnamon along the bottom.
3. Chop the grapes into small chunks along with a few blueberries. Place a small amount in each, and again a small dusting of cinnamon and seeds.
4. Pour a tablespoon yogurt on top and add the blackberries. Again, you can add another layer of oats and the dry mixture, followed by fruit.
5. Sprinkle the fresh flowers on top with the rest of the fruit and serve.
Have you tried this recipe or have tips of your own? comment below to add your thoughts!
LiberEat's allergen and error detection technology provides an allergen safety blanket for food businesses to ensure that consumers are safe and healthy when eating at your restaurant or consuming your food products.
LiberEat offers a second line of defense for food businesses by detecting errors, allergens, and other harmful ingredients. Food businesses can apply this technology directly to identify errors in allergen communications, preventing the risk of injury. Get in touch with us today to learn more about our Allergen Detection Technology.
To find out how LiberEat Technology supports food businesses to detect allergens and errors, to protect consumers