This recipe is full of flavour and vegetables. With plenty of different tastes and some added heat, this definitely is a crowd-pleaser that can be a solution when you are short of time or serving vegetarians or vegans.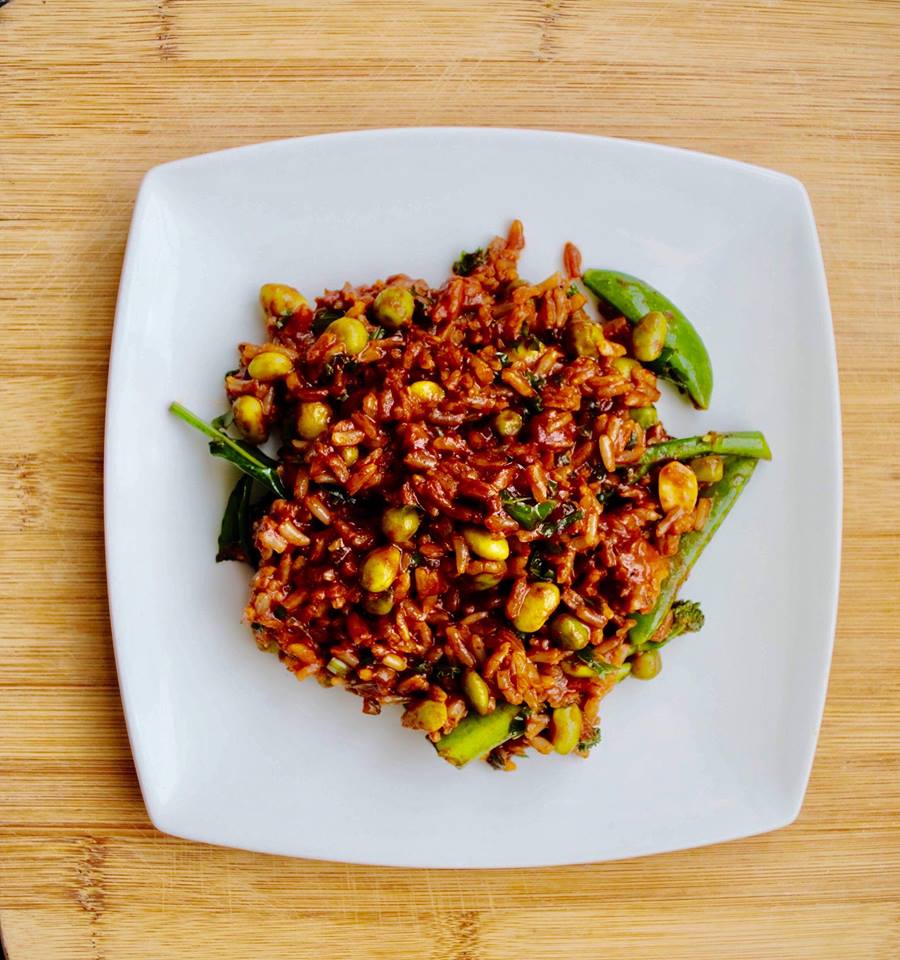 Ingredients:
(serves 2)
140g dry brown rice
1 small bunch of washed tenderstem brocolli
1/2 tablespoon paprika
1/2 tablespoon garlic powder
1/2 tablespoon chili powder
1 handful sugar snap peas (washed)
3 tablespoons of cooked edamame beans
1 cup chopped kale (washed beforehand)
2 tablespoons balsamic vinegar
3 tablespoons olive oil
2 soya yogurt
salt and pepper for seasoning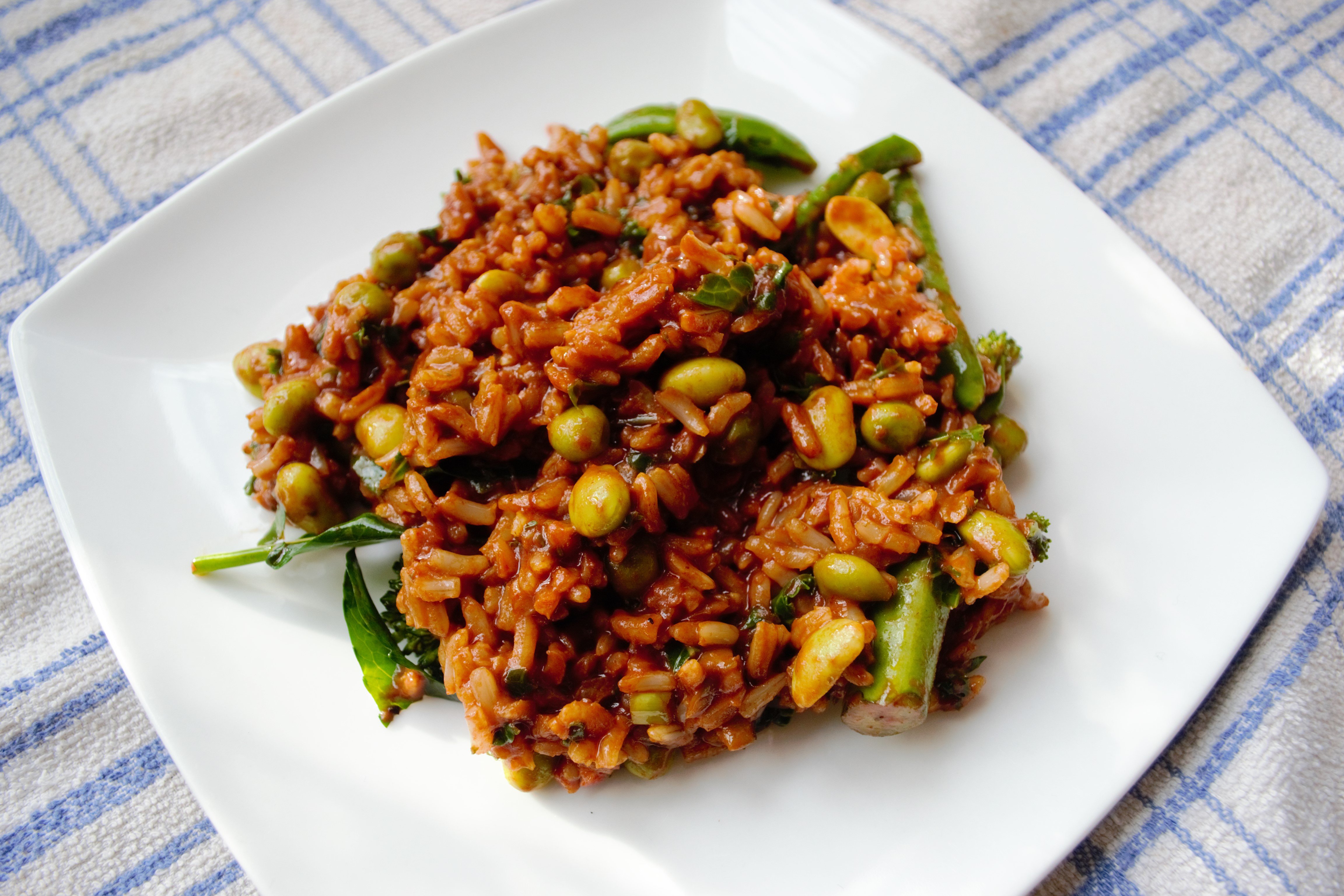 Method:
1. In a saucepan, heat up water in which to prepare the rice. Add a small bit of salt, and then add the rice.
2. Bring water up to a boil , then lower the heat to a medium level and cover. Cook for around 10 minutes.
3. While the rice is cooking, you can begin preparing the rest of the ingredients for the sauce. Wash all the vegetables and chop into bitesize pieces. Set these aside.
4. In a separate bowl, add the soya yogurt, olive oil, spices, salt and pepper, and balsamic vinegar. Stir this until as even as possible. Then, place this in a separate saucepan for 3 minutes on a low heat to lightly cook the vegetables. You do not want these to cook thoroughly as the crunch of the vegetables in the rice complements the dish. Remove from heat.
5. Now remove the rice from the hob and drain the water from the saucepan. Once all the water is gone, add the 'sauce' mixture as well as the vegetables over a low heat.
6. Serve hot.
Follow LiberEat on the links below
LiberEat's allergen and error detection technology provides an allergen safety blanket for food businesses to ensure that consumers are safe and healthy when eating at your restaurant or consuming your food products.
LiberEat offers a second line of defense for food businesses by detecting errors, allergens, and other harmful ingredients. Food businesses can apply this technology directly to identify errors in allergen communications, preventing the risk of injury. Get in touch with us today to learn more about our Allergen Detection Technology.
To find out how LiberEat Technology supports food businesses to detect allergens and errors, to protect consumers