Porridge has been a morning staple for generations, but recently the food trends have led us foodies experimenting different ways to shake up this classic. Give this recipe a go and don't forget to tag us in your pictures on our social media!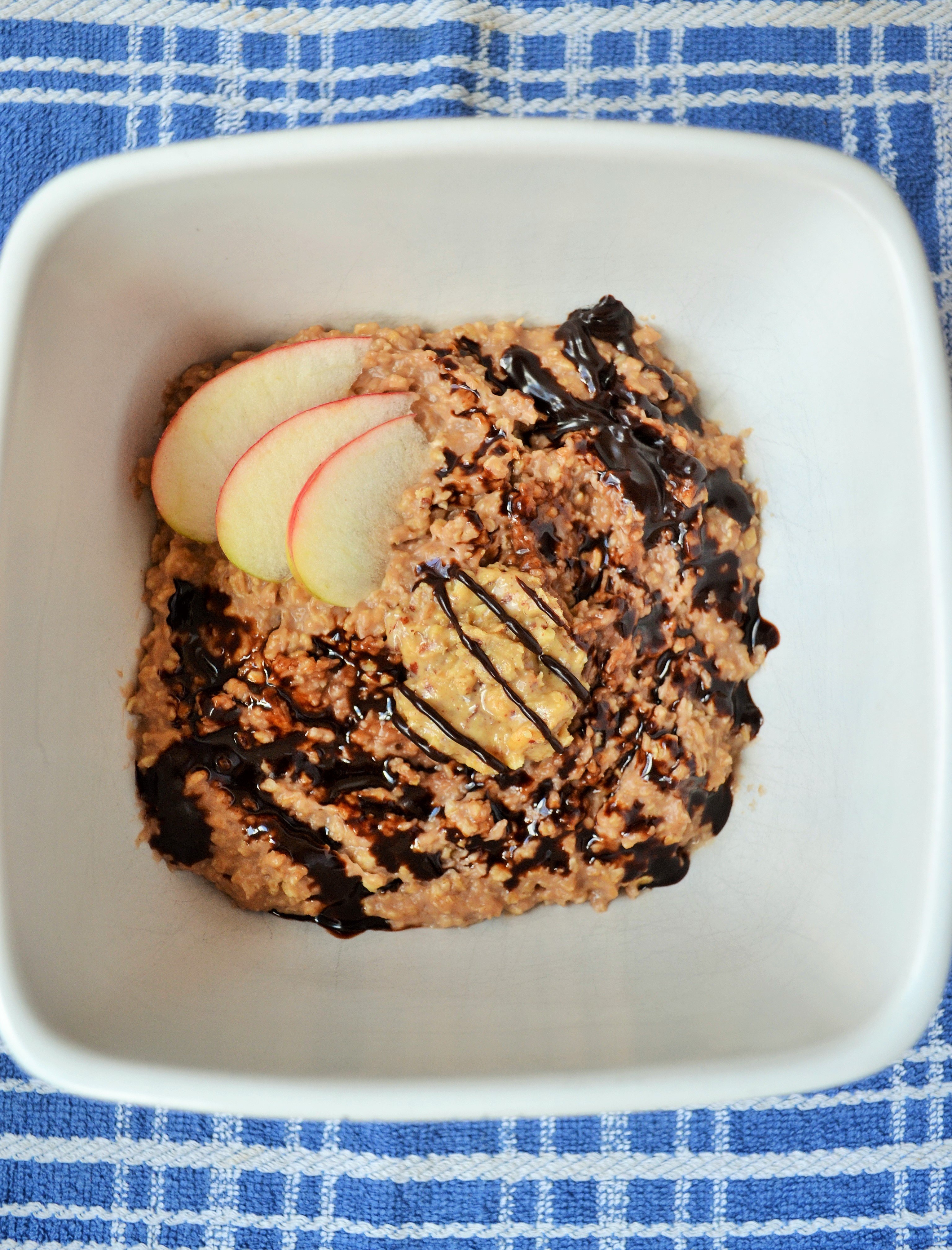 Ingredients:
– 1/4 apple
– 3/4 cup Quaker gluten free oats
– 1 cup cashew milk
– 1/4 apple juice (not from concentrate)
– 2 tbps unsweetened desiccated coconut
– 1 tbps cocoa powder
– 1 tbps honey
– Sweet Freedom liquid chocolate (or dairy free alternative)
– 1 tablespoon peanut butter (optional)
Method:
1. Heat up a saucepan on a medium heat and add all of the ingredients except the apple and liquid chocolate.
2. Stir gently until the oats are light and fluffy and the porridge is hot enough to serve.
3. Spoon into a bowl and add a few slices of fresh apple on top. Then, lightly drizzle the liquid chocolate on top and spoon the peanut butter in the centre so that it melts.
4. Enjoy!
Follow LiberEat with the links below
LiberEat's allergen and error detection technology provides an allergen safety blanket for food businesses to ensure that consumers are safe and healthy when eating at your restaurant or consuming your food products.
LiberEat offers a second line of defense for food businesses by detecting errors, allergens, and other harmful ingredients. Food businesses can apply this technology directly to identify errors in allergen communications, preventing the risk of injury. Get in touch with us today to learn more about our Allergen Detection Technology.
To find out how LiberEat Technology supports food businesses to detect allergens and errors, to protect consumers