What better way to start the week than with this vegan recipe for a spicy curry full of flavour. This dish is low cost, easy to prepare and suitable for nearly all dietary requirements, using coconut milk to give the curry a creamy flavour, and courgette for a seasonal flavour.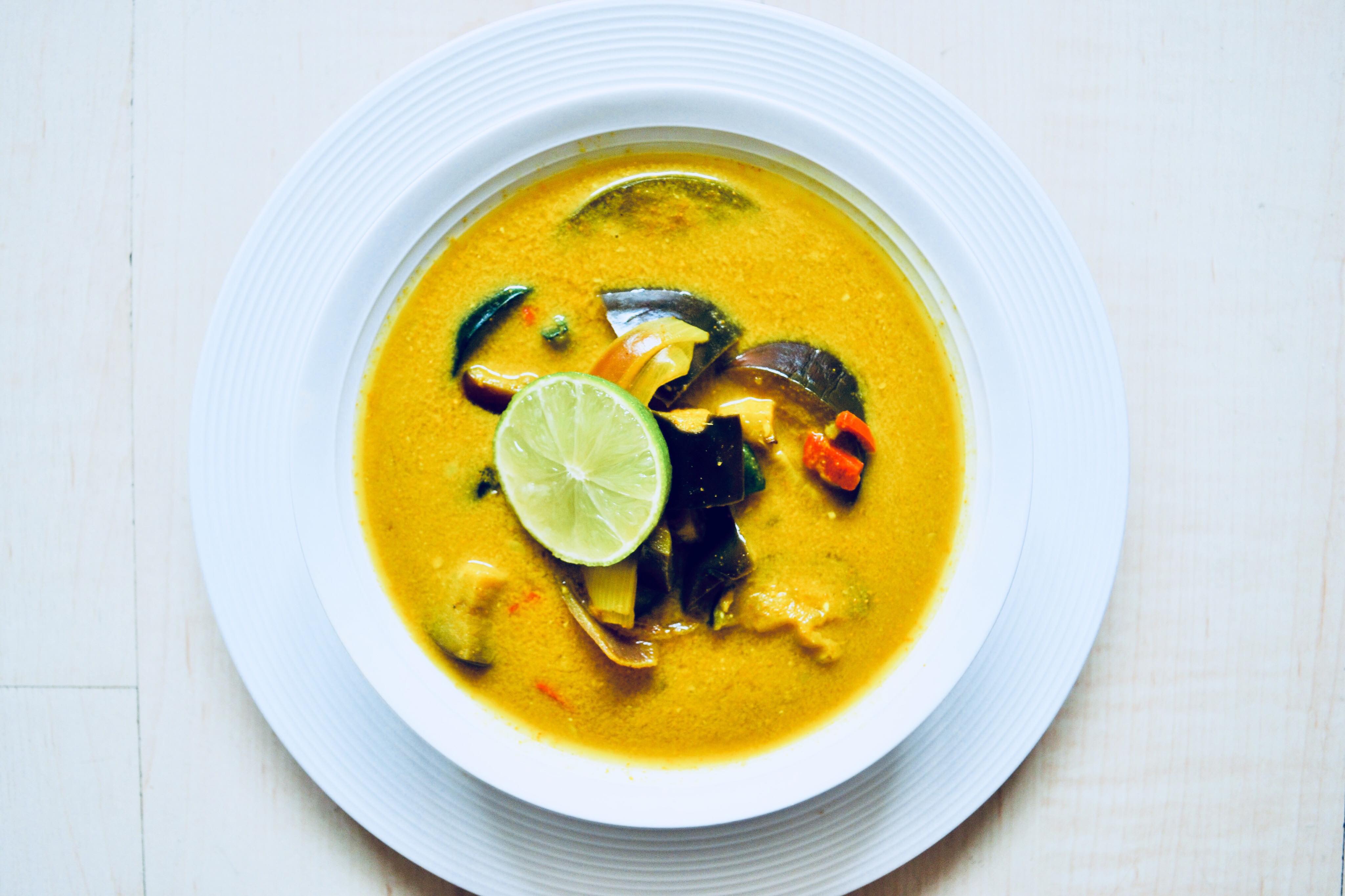 Ingredients:
1/2 sweet potato, peeled and chopped
1 courgette, chopped
1/2 aubergine, chopped
3 garlic cloves
2 tablespoons medium curry powder
2 tablespoons coconut yogurt
100ml water
pinch salt and pepper
1 tablespoon turmeric powder
2 red onions, chopped
2 red chilis, chopped
150ml coconut milk
Method:
1. In a large saucepan, heat up some olive oil. Add the sweet potato and cook while stirring for 2 mins on a medium heat. Next add the chopped courgette, keep stirring.
2. Add the courgette and then the onions and chili. Using a garlic crusher, add the three cloves of garlic to the mixture, following this with the aubergine pieces.
3. Bringing the heat down the low, carefully add the water, coconut yogurt and milk to this saucepan along with the rest of the spices. Stir this mixture carefully and then place the lid on the curry mixture. Leave this to cook for around 15 mins on low heat, but stir regularly to ensure it does not burn.
4. When all the veg is nice and tender in the pan, take this off the heat and serve with fresh lime.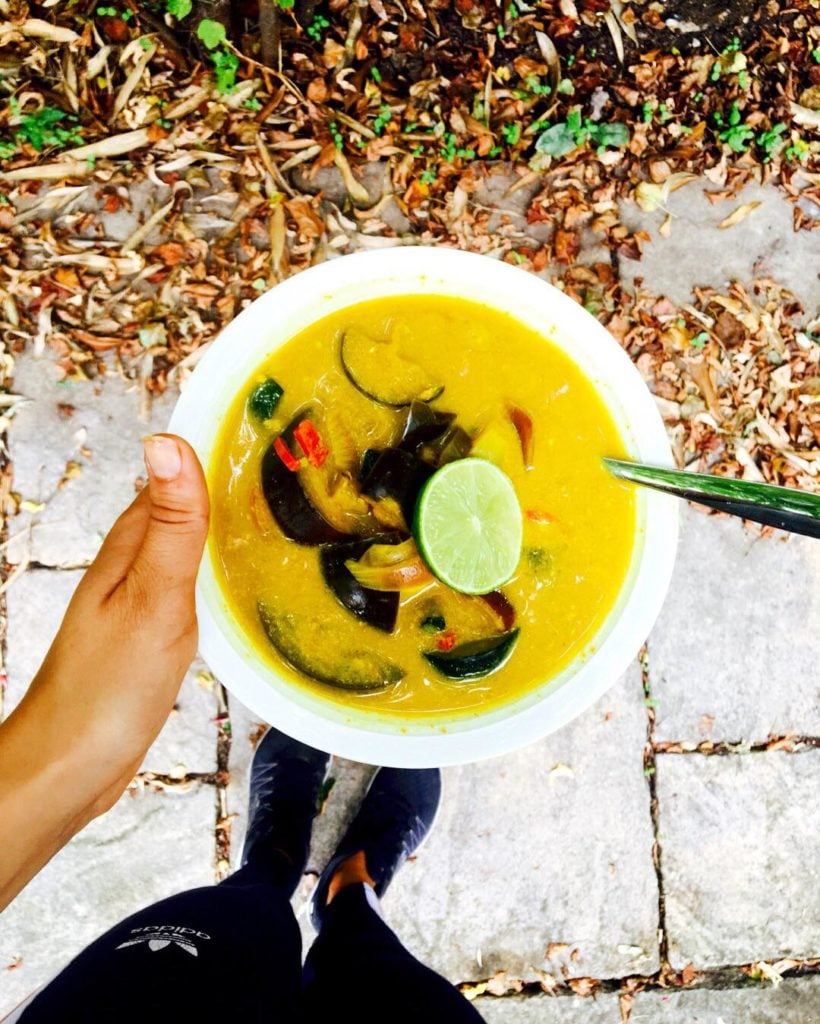 Tag us on the links below
LiberEat's allergen and error detection technology provides an allergen safety blanket for food businesses to ensure that consumers are safe and healthy when eating at your restaurant or consuming your food products.
LiberEat offers a second line of defense for food businesses by detecting errors, allergens, and other harmful ingredients. Food businesses can apply this technology directly to identify errors in allergen communications, preventing the risk of injury. Get in touch with us today to learn more about our Allergen Detection Technology.
To find out how LiberEat Technology supports food businesses to detect allergens and errors, to protect consumers