Today marks the final day of the annual English Curry Week 2018. Vegan, and nut free, this red curry has a great kick of spice and balance of flavour. Give it a go!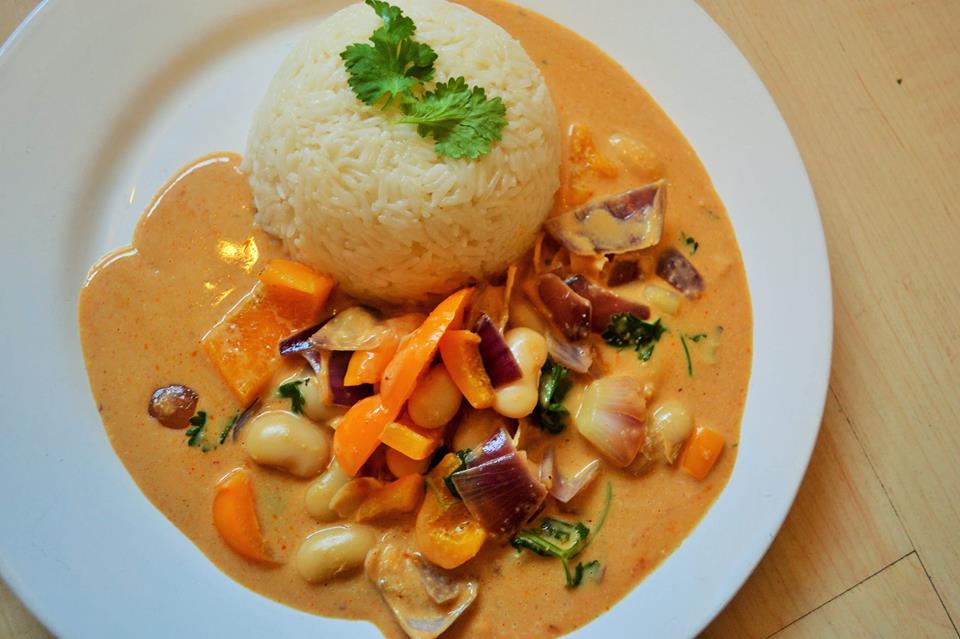 Ingredients:
1 can organic coconut milk
1 small bunch parsley leaves, chopped.
1 orange pepper, chopped.
1 can of butter beans.
1 packet of Urban Fruit Sriracha coconut.
1 red onion chopped.
2 cloves fresh garlic.
3 tablespoon red curry paste.
1/4 bag Basmati rice.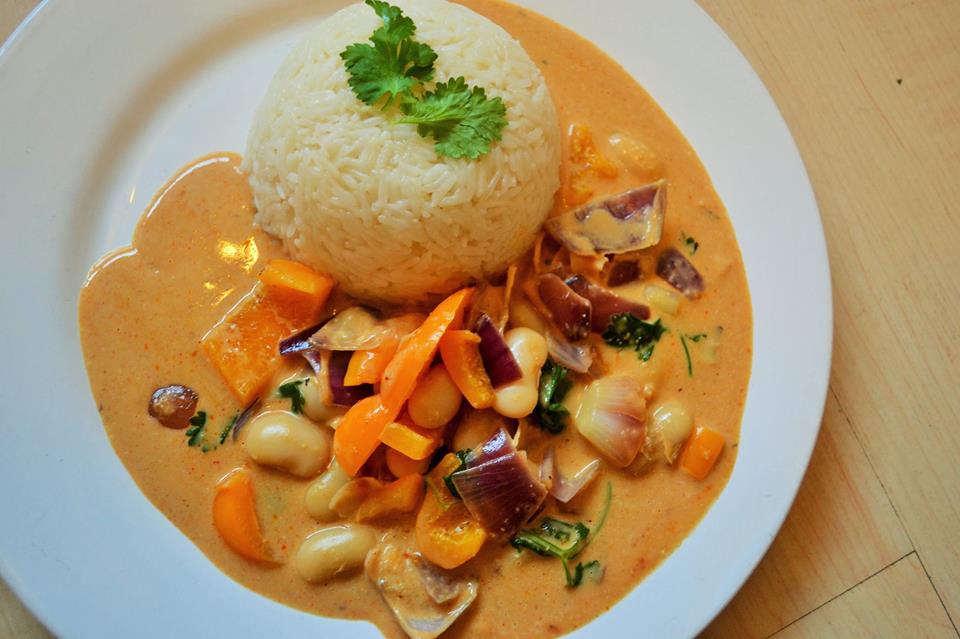 Method:
1. In a large saucepan, heat up some olive oil. Chop the red onion and place in the saucepan on a medium heat. Allow the onions to cook and meanwhile crush the garlic and place in the saucepan with the onions.
2. Place the orange pepper into the pan and keep stirring. Take the heat up to medium and cook the veg for 2 more mins.
3. Bring the saucepan down to a medium heat again and add the beans, coconut milk, parsley and curry paste.
4. Cook this for 10 minutes. Boil some water in a kettle and then place this in a separate pan and place the rice in the pan. Cook the rice until light and fluffy. Drain the water.
5. Take the curry off the heat and serve with the rice.
Tag us with the links below
LiberEat's allergen and error detection technology provides an allergen safety blanket for food businesses to ensure that consumers are safe and healthy when eating at your restaurant or consuming your food products.
LiberEat offers a second line of defense for food businesses by detecting errors, allergens, and other harmful ingredients. Food businesses can apply this technology directly to identify errors in allergen communications, preventing the risk of injury. Get in touch with us today to learn more about our Allergen Detection Technology.
To find out how LiberEat Technology supports food businesses to detect allergens and errors, to protect consumers