This twist on an easy to make bread recipe is great for a last minute breakfast addition or an afternoon picnic. A few simple ingredients and quick preparation time makes it one of our favourites!
Vegan Cinnamon Chia Seed Loaf recipe
Ingredients:
300g white self raising flour
2 tablespoons brown sugar
2 tablespoons cinnamon powder
1 large tablespoon chia seeds
2 tsp salt
7g yeast
2 tbsp coconut oil
250ml water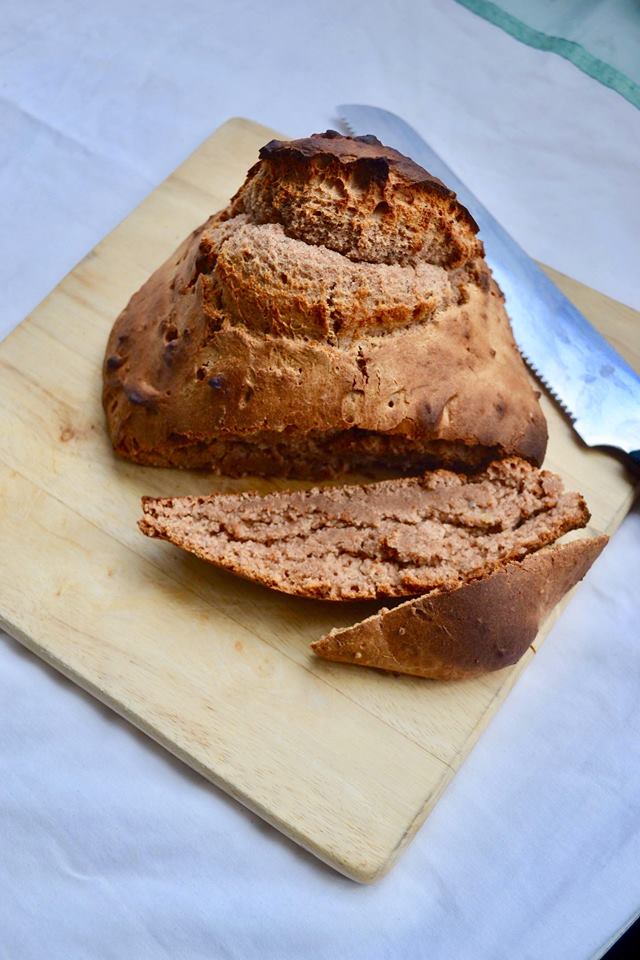 Method:
1. Mix the flour, salt, cinnamon, chia seeds, sugar and yeast in a large mixing bowl.
2. Slowly add the water while mixing, then add the coconut oil (melt this first if easier to mix in).
3.Flour a clean surface and place the bread mixture onto this. Knead and roll out repeatedly for around 5 minutes. Next place this in a bowl and leave in the fridge for 10 minutes. Preheat the oven to 200 degrees Celsius.
4. Line a baking tray with baking paper, and when the bread has risen in the fridge, place the dough onto the tray and into the oven for around 20-25 minutes. Watch carefully.
5. Once the bread is ready, risen and golden, take out of the oven and allow to cool on a baking rack before you serve.
6. Enjoy!
Know someone who would like this?
Share it with the links below
LiberEat's allergen and error detection technology provides an allergen safety blanket for food businesses to ensure that consumers are safe and healthy when eating at your restaurant or consuming your food products.
LiberEat offers a second line of defense for food businesses by detecting errors, allergens, and other harmful ingredients. Food businesses can apply this technology directly to identify errors in allergen communications, preventing the risk of injury. Get in touch with us today to learn more about our Allergen Detection Technology.
To find out how LiberEat Technology supports food businesses to detect allergens and errors, to protect consumers