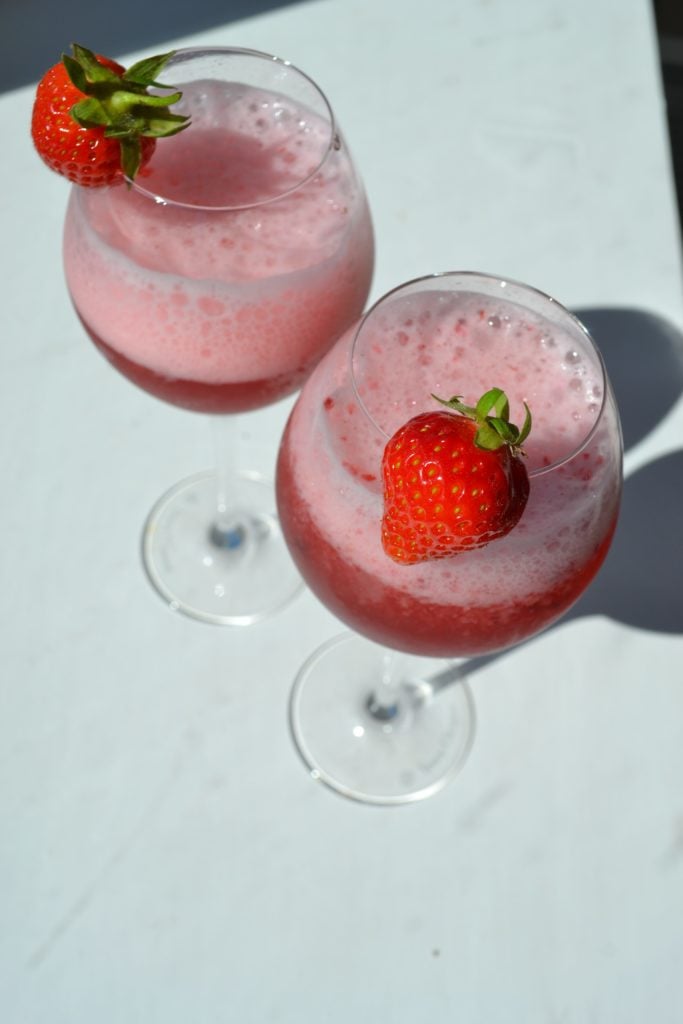 Enjoy this traditional pimms cocktail with a refreshing twist. Perfect for summer parties and barbecues! Serve in a punch bowl with fresh strawberries.
Ingredients:
2 cups ice
100ml Pimm's
250ml prosecco
3 chopped strawberries
1 tablespoon of strawberry syrup (find the recipe on our recipe tab for strawberry lemonade. The syrup recipe can be found there. Alternatively you can use 1 teaspoon strawberry jam)
300ml sparkling water
Method:
In a blender, add all the ingredients together and blend until smooth.
Serve quickly in decorative glasses, and add garnishes such as fresh strawberries or berries.
Enjoy!
Follow & Tag LiberEat on the links below
LiberEat's allergen and error detection technology provides an allergen safety blanket for food businesses to ensure that consumers are safe and healthy when eating at your restaurant or consuming your food products.
LiberEat offers a second line of defense for food businesses by detecting errors, allergens, and other harmful ingredients. Food businesses can apply this technology directly to identify errors in allergen communications, preventing the risk of injury. Get in touch with us today to learn more about our Allergen Detection Technology.
To find out how LiberEat Technology supports food businesses to detect allergens and errors, to protect consumers