Top 10 Vegan Condiments - Ketchup, Jam, Maple syrup, Sriracha, Biscoff...
Just because you live a vegan lifestyle and avoiding animal products doesn't mean you don't get your favourite sauces or condiments. You will be surprised and pleased to discover that some of your supermarket staples are, in fact, vegan-friendly such as tomato Ketchup, Mustard, HP Sauce, Maple Syrup and more…
If you are a seasoned vegan, you may already be aware of these vegan-friendly condiments but for newbie vegans, or those trying to introduce more plant-based options to their diet, this list will make it easier for you to manage your food shop. Along with our other Top 10 guides – biscuits, sweets, and crisps that you will be surprised are vegan! 
Your favourite supermarket condiments are vegan-friendly!
It can sometimes be a mystery discovering the ingredients inside our favourite sauces or condiments. So much so, many vegans find themselves choosing to stay away from adding multiple sauces or just stick to a couple that are definitely safe to enjoy.
So, without further ado, let's run through our top 10 UK Vegan Condiments:
Is Heinz Ketchup vegan? Yes, it is! The king of tomato ketchup. For me, this is one of the most important/essential sauces, so thank the lord it is vegan. Imagine no ketchup for the rest of your life?! Ketchup goes with everything – chips, sweet potato fries, sandwiches, Quorn nuggets (yes! These are vegan too), pizza – I could eat it with anything. The sweet and tangy tomato-based sauce only adds sugars, spices, and herbs to tomatoes, so no animal-based products are involved. 
If you are trying other brands, make sure to check that they don't include any animal fats.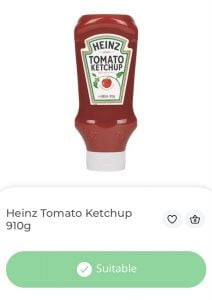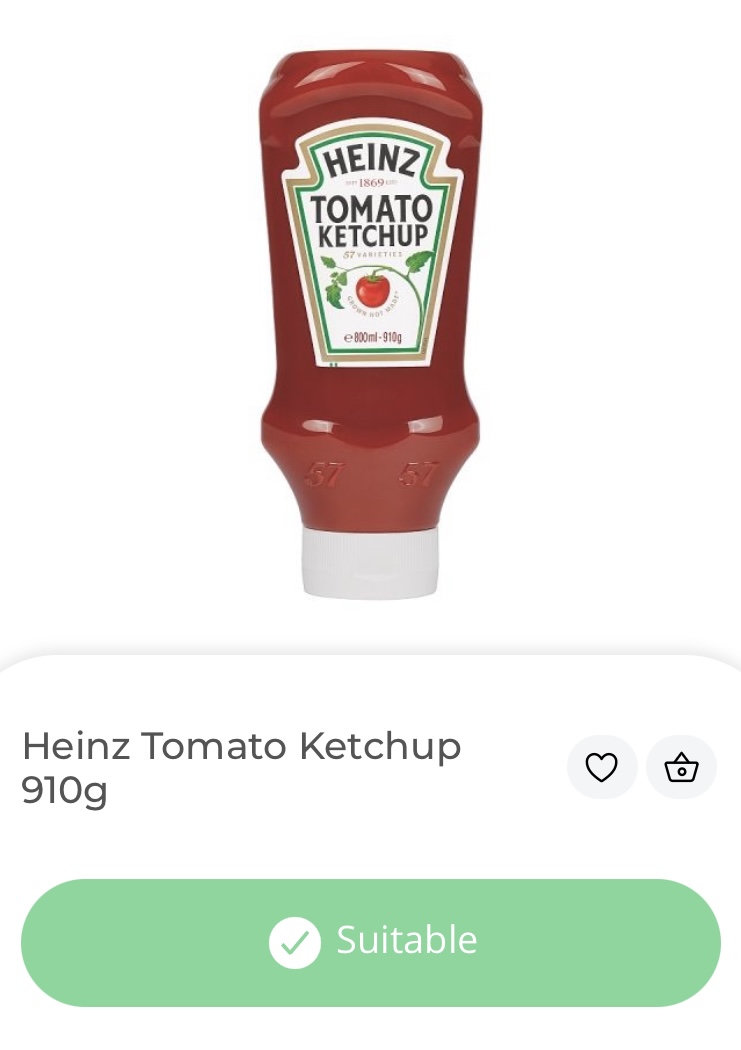 Maple syrup is a thick, sticky, sugary syrup made from the sap of sugar maple, red maple, or black maple trees. It is known for perfectly accompanying pancakes or waffles and for many it's also a great addition to desserts instead of adding lots of sugar. It even works well in stir-fry sauces and marinades.
Ensure you get 100% Maple syrup instead of maple 'style' syrups or pancake syrups which may not be vegan! Maple syrup can be a fantastic sweet alternative to honey, which we know is not vegan.
Maple Shack Pure Maple Syrup below is vegan and approved by The Vegan Society Trademark!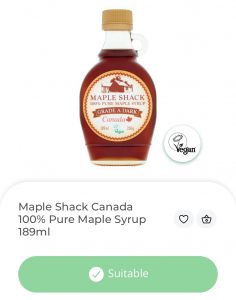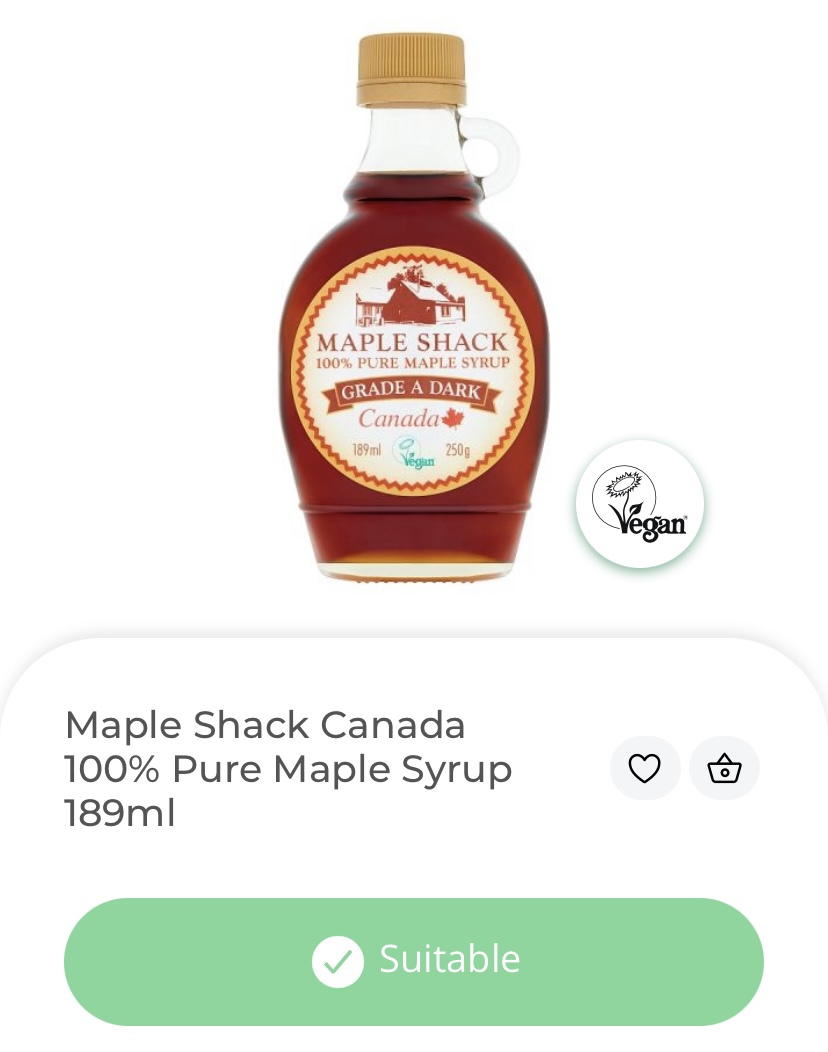 The core ingredients of jam are vegan, and the main ingredient is usually fresh fruit. You will find that most supermarket brands of Jam are plant-based. Some brands use agents such as gelatin (which contains animal products) to bind all the ingredients together – so this is not vegan and something to look out for.
Our favourite vegan jam is Hartley's Best Seedless Strawberry Jam! The Raspberry version is also vegan-friendly! The raspberry version is fantastic with peanut butter on a corn cake or with our Gluten-Free and Vegan scones.
Hartley's Apricot Jam is also Vegan & Vegan Society Approved.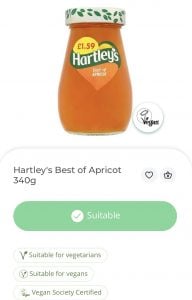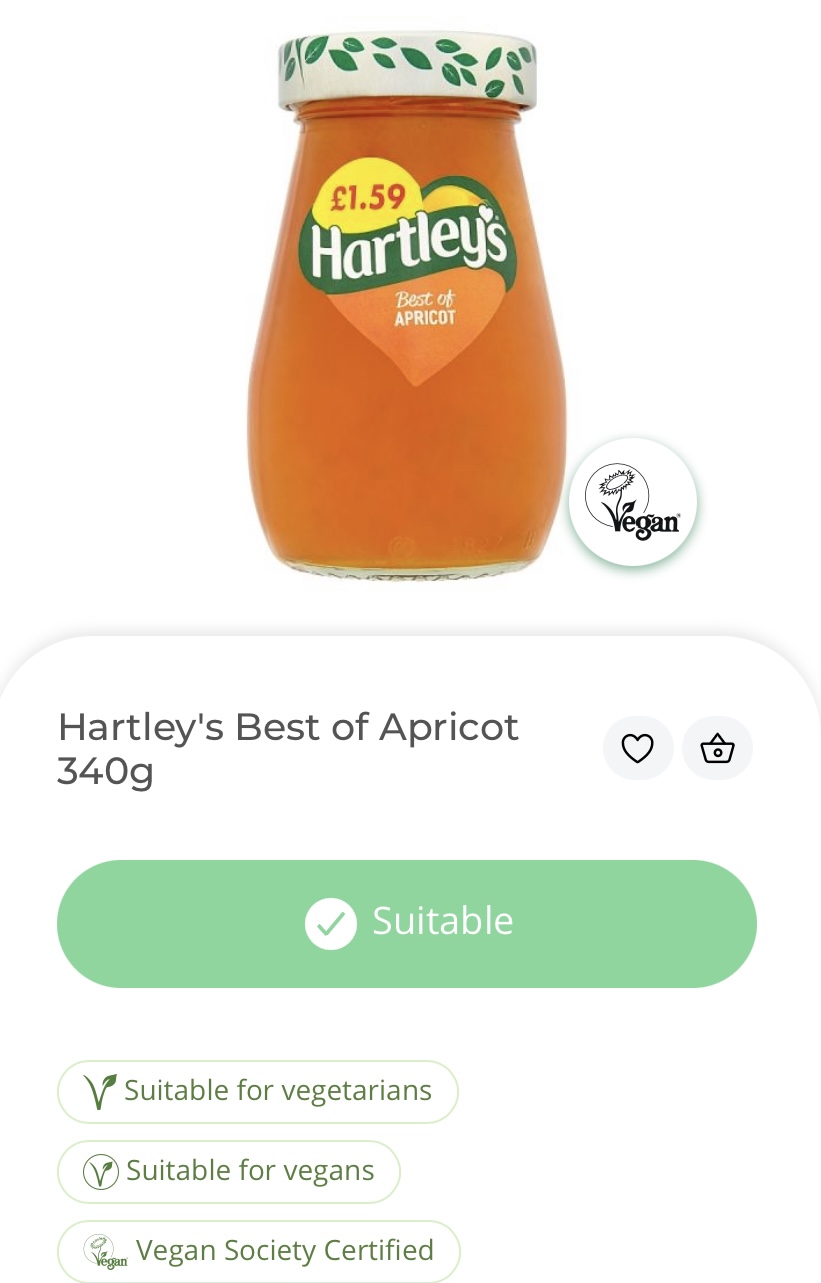 Another popular condiment & is vegan! We don't know about you – but we love fried onions, ketchup, and English mustard with a vegan burger – NOM! The ingredients list in most types of mustard is limited to mustard seeds, vinegar, salt, sometimes sugar, and other spices to create a paste or sauce ranging in colour from bright yellow to dark brown.
An exception is honey mustard, for obvious reasons (it contains honey which is not vegan) and in some cases, dijon mustard is one to keep an eye on the ingredients.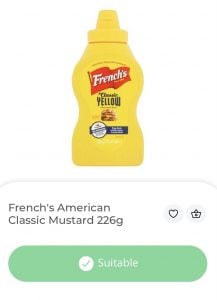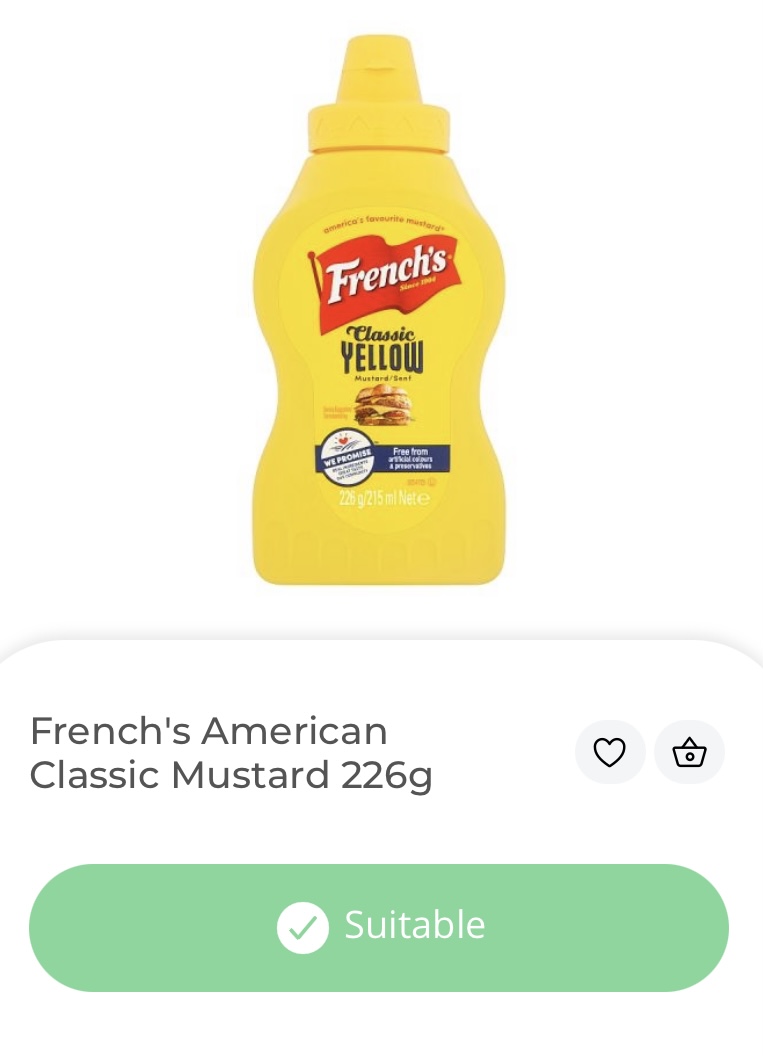 Sriracha is a type of hot sauce made from paste of chilli peppers, distilled vinegar, garlic, sugar and salt. So 100% vegan friendly! If you're a lover of hot sauces – Sriracha sauce is here to answer your vegan prayers – we love dipping air-fried tofu into it. 
Also works great, mixed with Vegan Mayonnaise to make a spicy Sriracha Mayo, that you can have alongside fries, or sushi – check out our vegan and gluten-free sushi recipe here (using spicy mayo).
6. HP Sauce or 'Brown Sauce'
Yes, you heard it here first, HP Sauce is entirely vegan and plant-based. It has a delicious, distinctive tangy flavour, that can enhance any sandwich or vegetarian sausage sandwich! 
HP Sauce is tomato, vinegar sugar, and spice centred – but did you know it also contains dates?
If you are a lover of plant-based meat alternatives – you might like to try HP sauce along with THIS Vegan Bacon Rashers, or 'Facon' – as we like to call it. This vegan bacon has fooled many meat-eaters.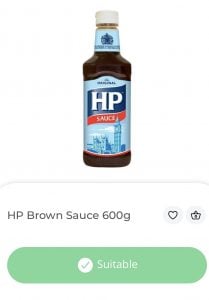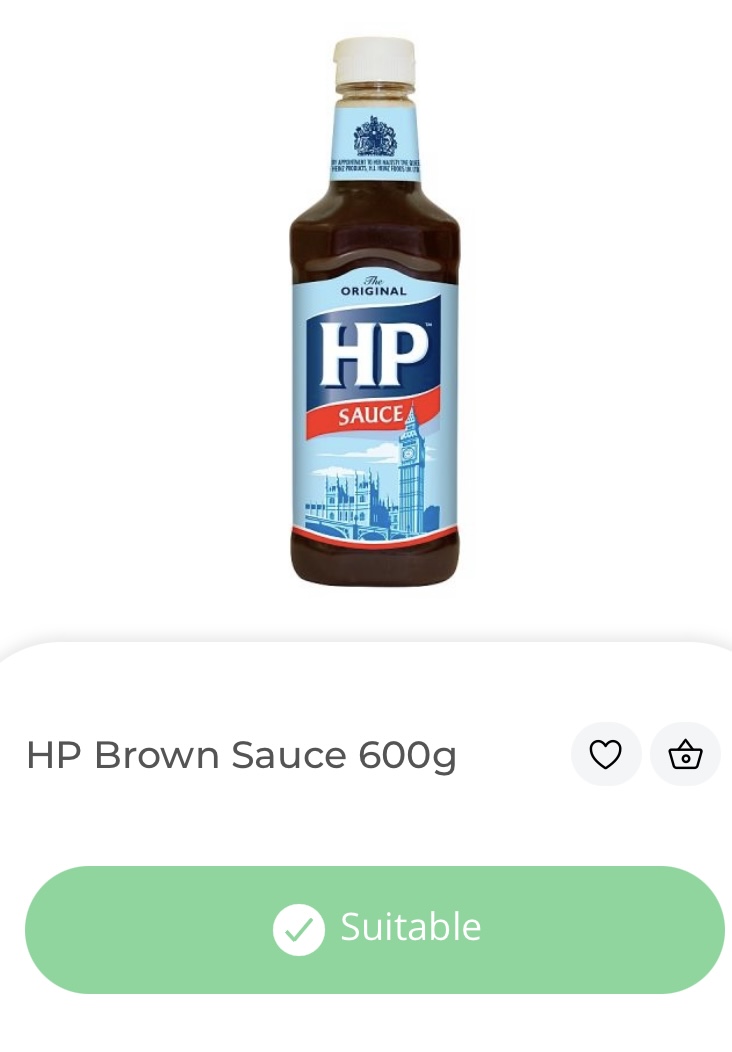 Aaaaaaah Bisto!
Out of the 18 different varieties of Bisto gravy, ten are suitable for vegans. The 'Original' Bisto in the red container is vegan-friendly, as are the onion gravy and vegetable gravy varieties.

We think gravy goes with pretty much anything, mashed potatoes, roast potatoes, any vegan meat alternative, fries, basically whatever you fancy it with. So Bisto gravy is a delight for us vegans.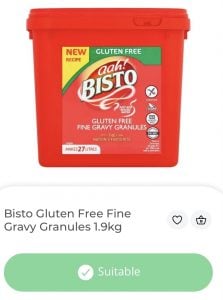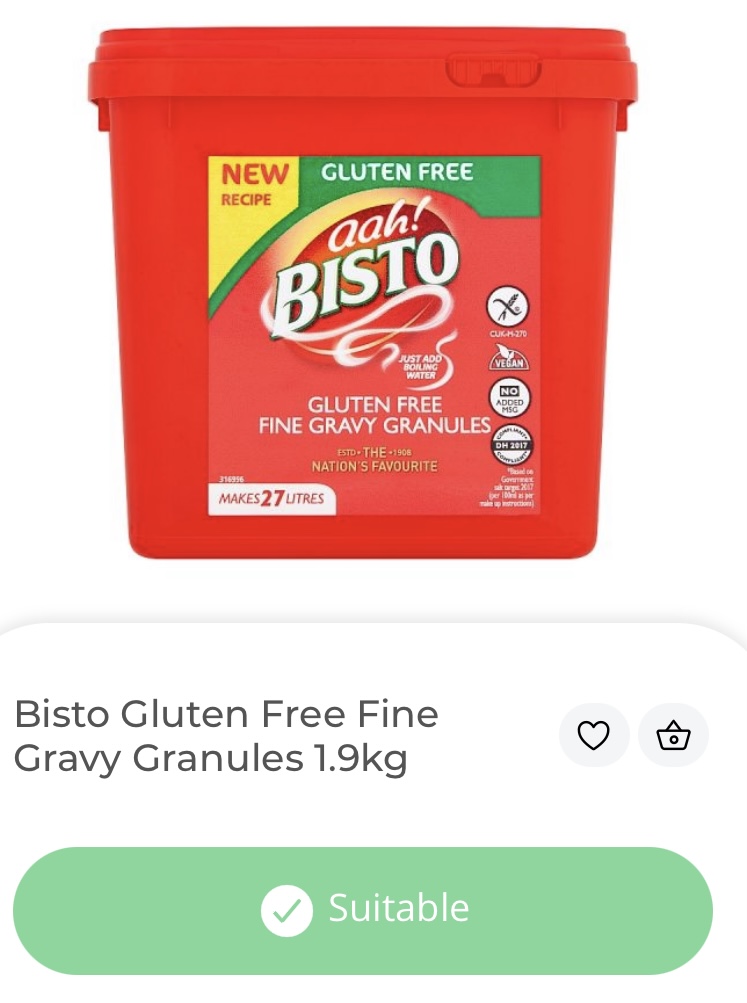 Hoisin sauce is a thick, sweet and salty condiment mostly used in Chinese dishes. It can be used as a glaze, dipping sauce, or in stir frys. Hoisin sauce usually contains soybeans, fennel, red chilli peppers, and garlic so nothing offensive for us vegans!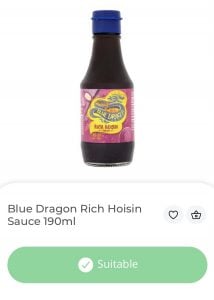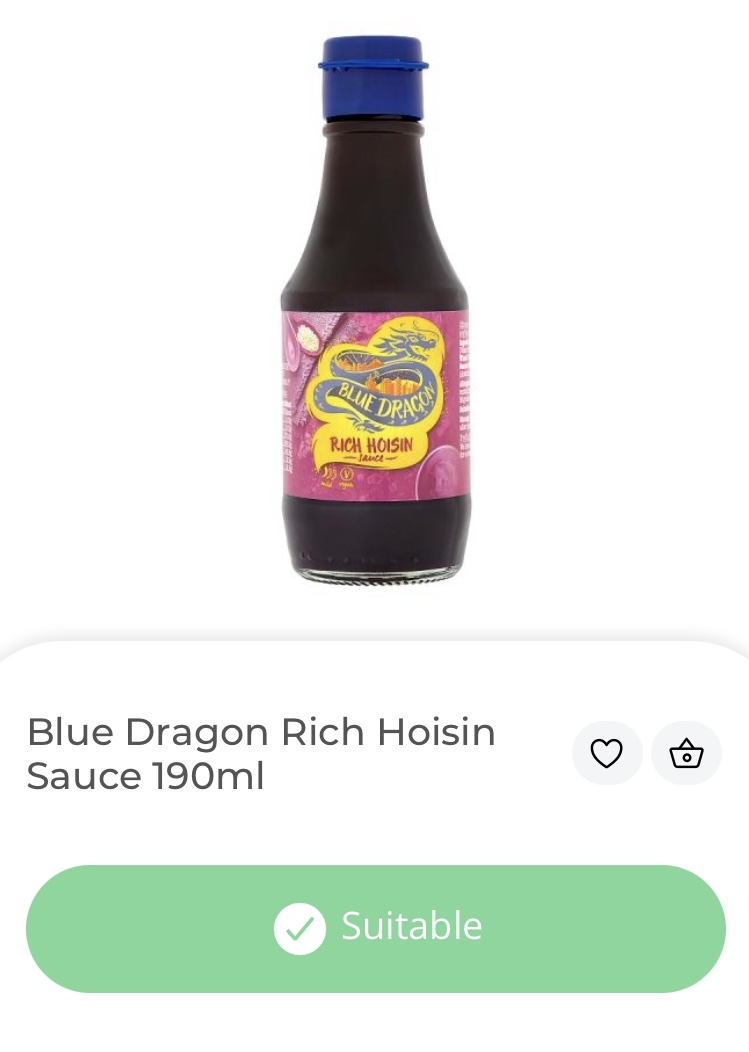 Hummus is my favourite thing ever. It is the perfect accompaniment to so many wonderful things: cucumber, carrots, in a wrap, sandwich, with breadsticks, pitta bread. You could call it a jack of all trades. 
Hummus is a middle-eastern dip made from cooked chickpeas, mashed and blended with tahini, garlic, olive oil, and lemon juice – and made this traditional way is 100% vegan, not to mention there are so many options of Hummus flavours in the supermarket or recipes that you can make yourself quickly at home – try our Spicy Chilli Hummus Recipe here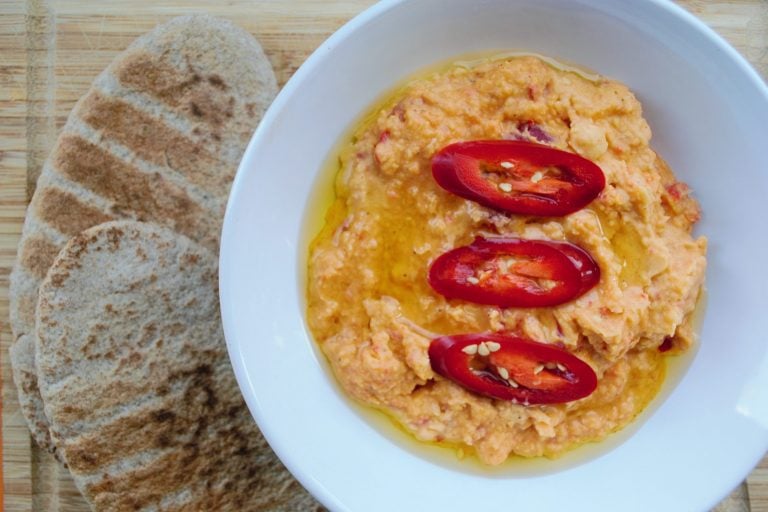 Soy sauce is vegan and a condiment of Chinese origin. Made from soybeans. A must for eating with Vegan Sushi and adding to Chinese dishes, such as noodles or rice. 
Whilst we are speaking about Soy sauce and sushi, we should mention that Wasabi, primarily made from Japanese horseradish, is also vegan-friendly.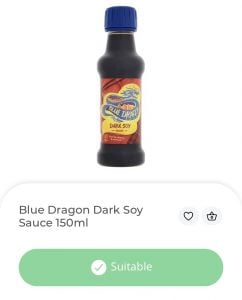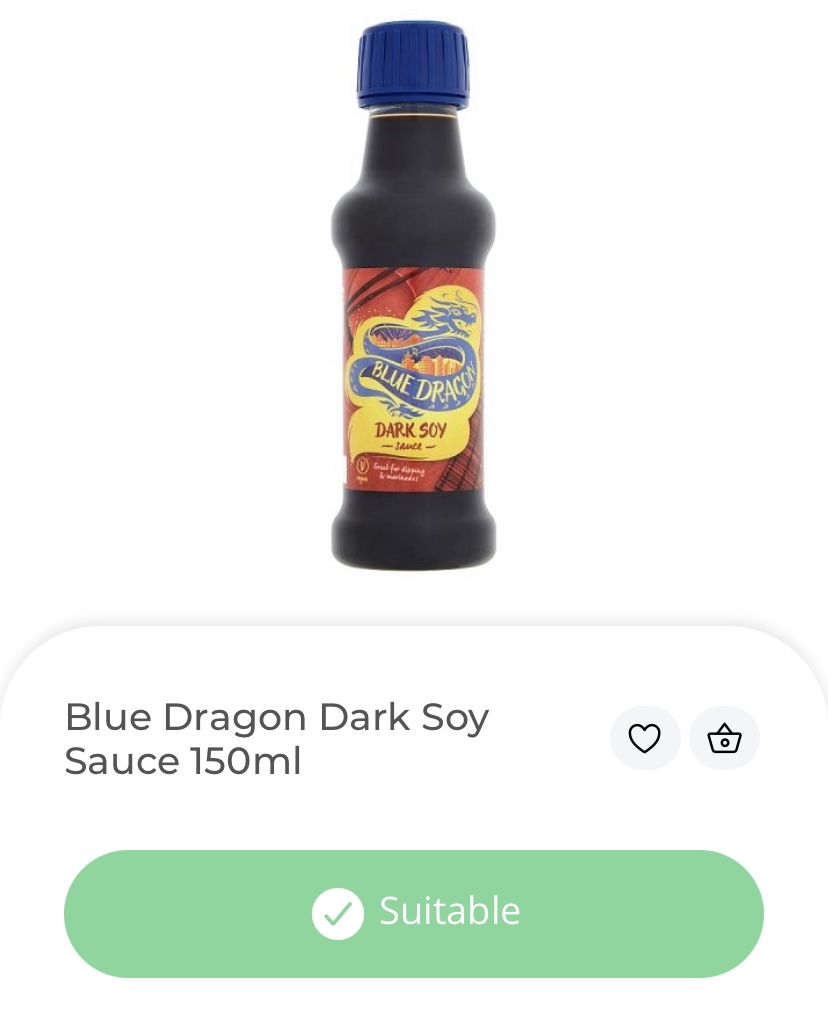 Biscoff Spread is VEGAN! We HAD to include Biscoff spread, it has a cult following and every reason for it. Lucky enough the Crunchy version is also vegan. 
Biscoff is made of crushed Biscoff biscuits, a mix of plant-based oils (soybean oil, sunflower oil, canola oil, palm oil), brown sugar syrup, and a couple of other vegan-friendly products to make it absolutely delicious!
Enjoy on toast, on top of porridge, in cupcakes. One of my favourite things to do is put it in the microwave for 20 seconds and it will turn runny. Enjoy it as a dip with apples, strawberries, bananas, it's just so good.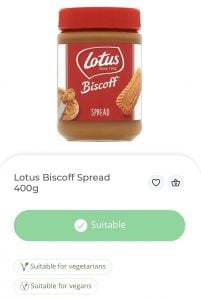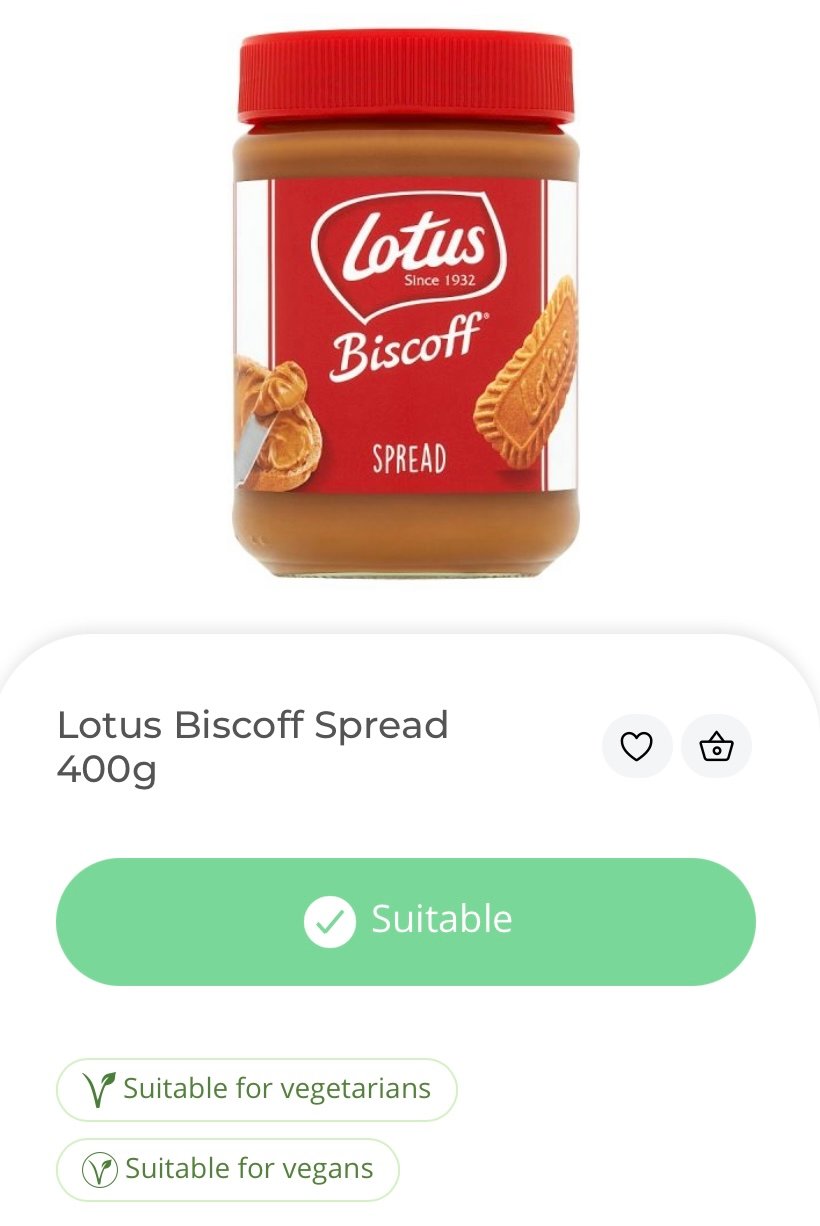 We have done our research to discover the best vegan condiments for you. Please let us know if we have missed out any of your favourite vegan-friendly condiments and we will make sure to add them in to share with the community. 
Some of our other favourite vegan blog posts:
Know someone who would like this?
Share it with the links below
LiberEat's allergen and error detection technology provides an allergen safety blanket for food businesses to ensure that consumers are safe and healthy when eating at your restaurant or consuming your food products.
LiberEat offers a second line of defense for food businesses by detecting errors, allergens, and other harmful ingredients. Food businesses can apply this technology directly to identify errors in allergen communications, preventing the risk of injury. Get in touch with us today to learn more about our Allergen Detection Technology.
To find out how LiberEat Technology supports food businesses to detect allergens and errors, to protect consumers