Afternoon Tea is the perfect treat for a birthday, anniversary, or any special occasion. The mixture of mini savoury and sweet treats to enjoy with a pot of tea or a glass of fizz is a delight. It is so much fun to host your own afternoon tea and not as challenging as you might think. So grab a tablecloth and a cake stand. We will take you through the rest!
Afternoon tea parties are a British tradition that started in the 19th century with Duchess Anna. After being hungry in the afternoon all the time, she began to have a cup of tea and a light snack, before the evening meal.
Nowadays, people worldwide have this fun afternoon treat as an event to socialise and celebrate. LiberEat has gathered the best vegan afternoon tea recipes for you to try at home. Easy and delicious, for everyone to enjoy!
The Best Vegan Afternoon Tea Recipes
In this blog, we will take you through our favourite Afternoon Tea recipes including the best teas to pair with your vegan sandwiches, homemade scones, and lots of sweet treats such as chocolate orange cake, macarons, and more! All vegan, gluten-free and homemade. 
The best tea options for an Afternoon Tea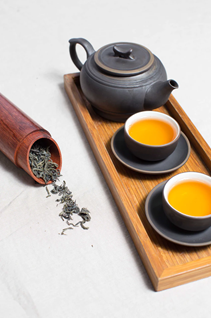 Tea is an important factor in a traditional afternoon tea, with so many different options. Your guests are likely to have different tastes so it's an excellent idea to have a selection. Here are our top 5 recommended afternoon tea teas: 
Earl Grey Tea: one of the most famous flavours of black tea, flavoured with bergamot and grapefruit

English Breakfast Tea: a traditional blend of black teas, you may want to add a splash of plant-based milk to this

Mint Tea: a more refreshing option and helps aid digestion

Chamomile tea: a herbal tea with floral scents, it is perfect to relax and soothe

Fruit Herbal Teas: lots of different options to choose from, great for those who want a light and fruity flavour in their tea without too much sweetness.
Enjoy your afternoon tea with a glass of prosecco, champagne, or some cocktails. It is up to you how you wish to personalise your afternoon tea. We love to serve cocktails in a teapot – cheeky!
Vegan Afternoon Tea Finger Sandwiches
Little finger sandwiches are ideal for afternoon teas, especially if you are using cake stands, most are small and delicate so you want to be able to fit everything onto a stand. 
If you avoid gluten then it is a simple swap to gluten-free bread. 
For the most classic vegan afternoon tea sandwich, get your hands on some vegan cream cheese, we recommend the Vegan Society Trademark Approved Violife Original Soft Cheese Dairy Alternative, slice cucumber thinly, cut off the crusts and you have a quick and easy, delicious finger sandwich. 
Healthy Living James has also created a Vegan Chickpea Mayo Salad. A vegan-friendly alternative to tuna mayo. Pop this chickpea mayo salad into some fresh bread or a baguette and slice into finger food size. 
You can go as simple as getting some Quorn Vegan Smoky Ham Free Slices and Violife Cheese Slices, slather some hummus on instead of butter, and add some salad. It does not need to be anything fancy, just simple and tasty!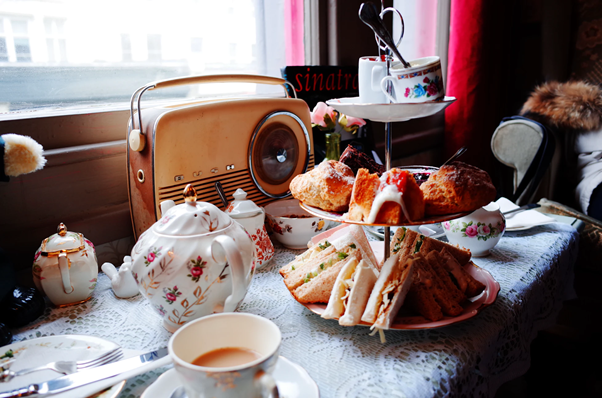 We can't forget to add a vegan sausage roll. Fry's have a tasty meat, dairy, and egg-free sausage roll, that is approved by The Vegan Society Trademark. 
Or you can make your own vegan and gluten-free sausage rolls!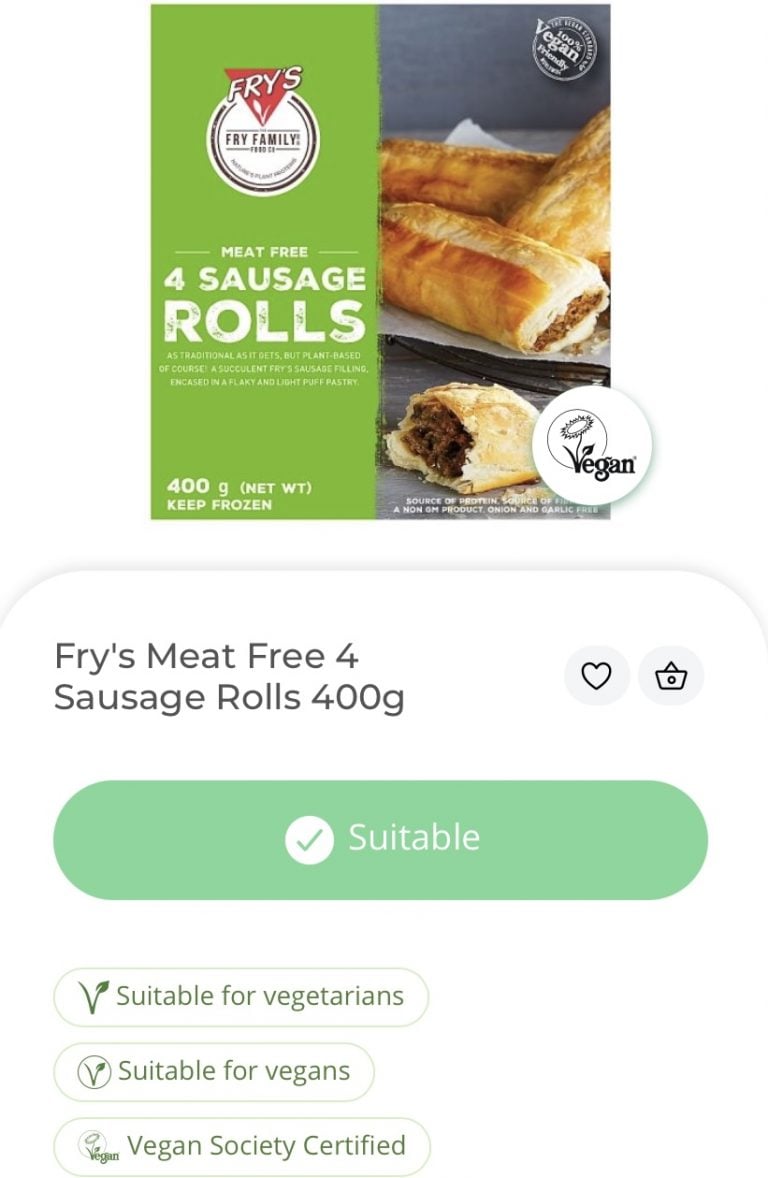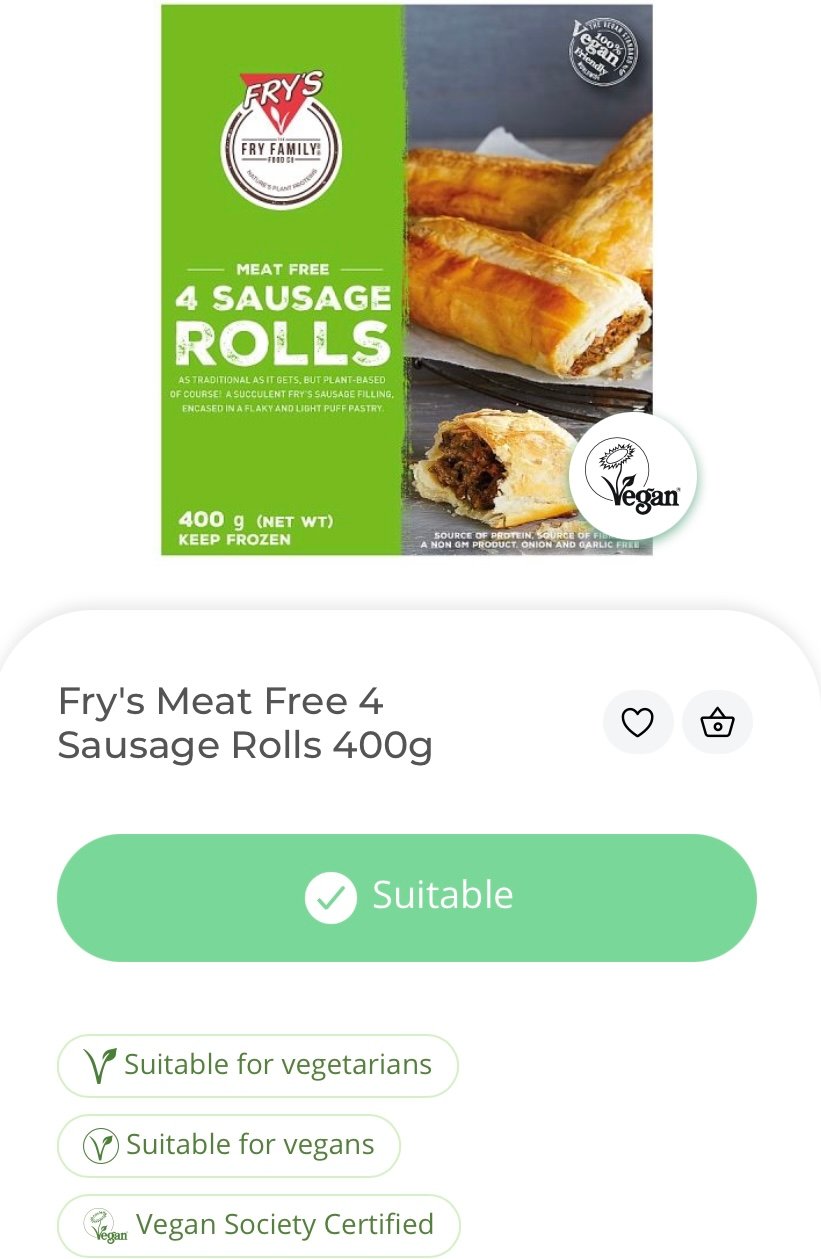 A very vital part of an afternoon tea! We have created a gluten-free and vegan scone recipe that can be made very easily with household ingredients. These scones taste delicious. I left them out for my family to enjoy and they couldn't guess that they were vegan and gluten-free. 
We also included some vegan jam and cream options as that is a necessity when you are tucking into fresh warm scones. And… It is your choice whether you slather on jam or cream first. (Cream followed by jam is the only correct order in my opinion!) 🙂
The recipe for our gluten-free and vegan scones is here.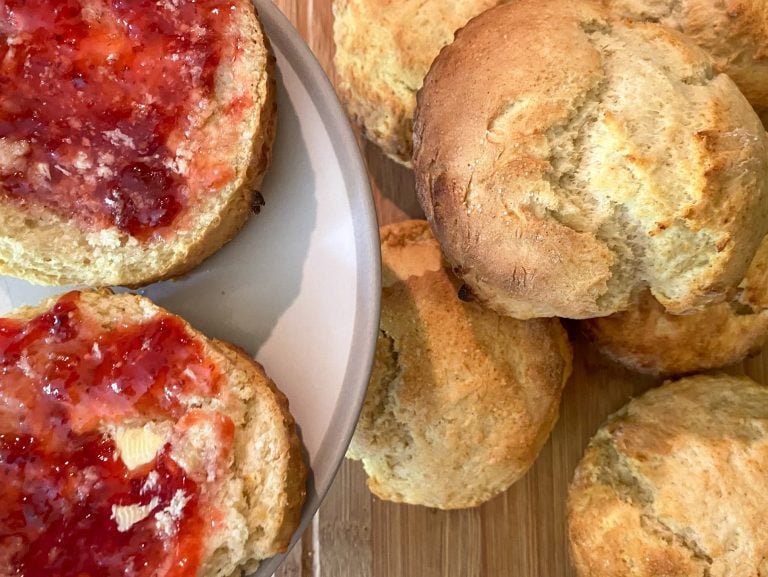 Vegan Afternoon Tea Cakes
Raw Millionaire's Shortbread
Millionaire's shortbread is traditionally a shortbread base, gooey caramel middle and chocolate topping. It is the ultimate sweet treat. But unfortunately not vegan or gluten-free traditionally. Kate & Jacob @ The Foodie Journal has created a raw millionaire's shortbread that is both vegan and gluten-friendly.
The traditional caramel flavour is made from using dates and the shortbread base using GF oats! And WOW, it is still just as delicious, and even better you do not need to bake!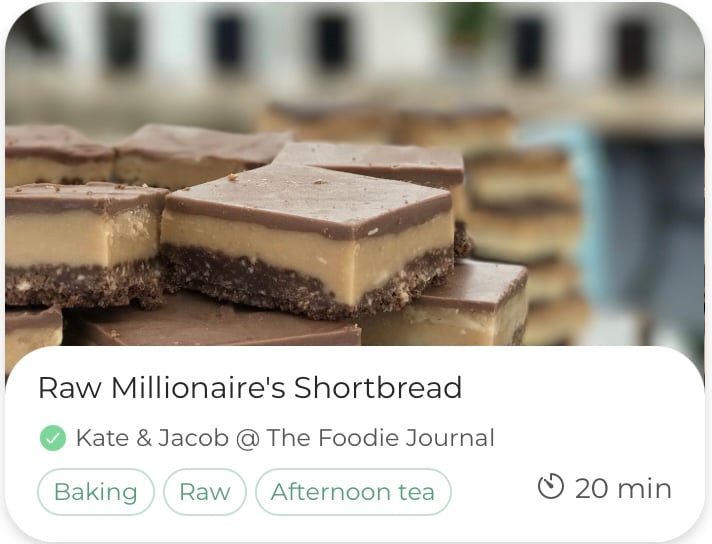 Gluten-Free and Vegan Chocolate Orange Cake
Cakes are always a good addition to an afternoon tea. Perhaps a more traditional option is a Victoria Sponge Cake but I'm a sucker for chocolate cake, so any occasion screams for it. This recipe creates a two-layered cake with chocolate orange buttercream and zingy marmalade in the middle is PERFECT!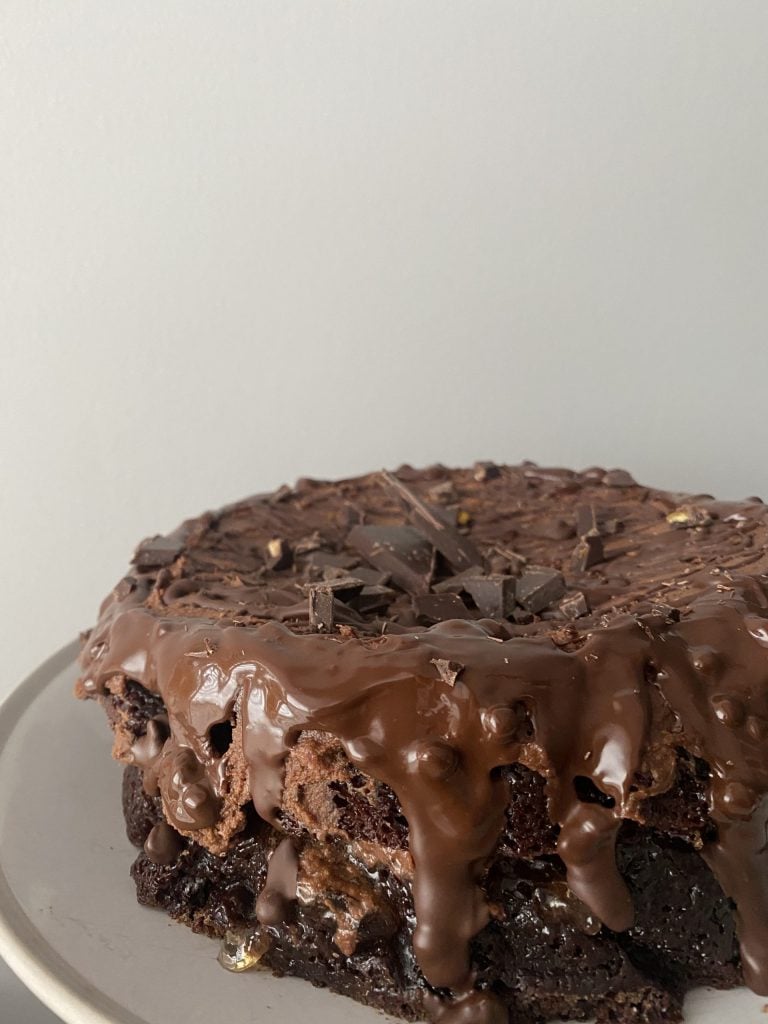 You can cut it into small slices and you have a perfect treat. Even better, it will last a few days, so you can continue the afternoon tea treats. 
This cake is vegan, gluten-free, and dairy-free (so also lactose-free) whilst still being super fluffy and moist, and let's not forget – it's seriously tasty.
Vegan and Gluten-Free Avocado Brownies
One of my favourite brownie recipes is using avocados, it makes fudgy and moist brownies with that rich chocolate flavour. Definitely worth a try if you haven't made it already and a winner for big crowds. 
All your afternoon tea guests are guaranteed to love these as they are both vegan and gluten-free, and super super super tasty.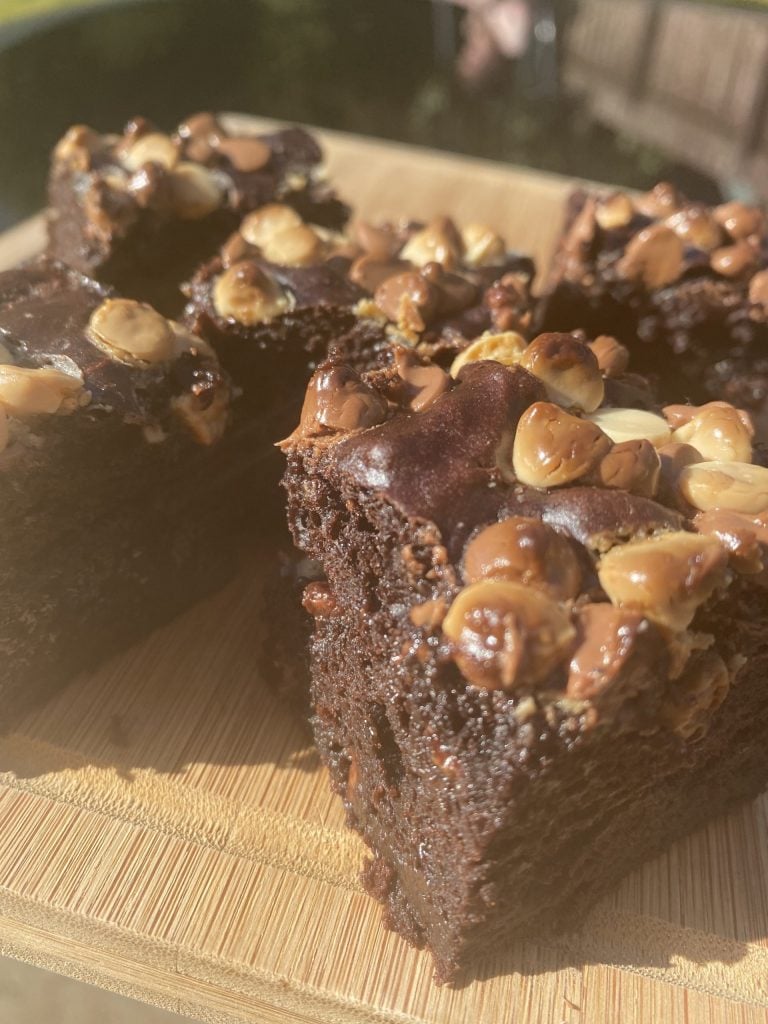 Chocolate covered strawberries
Chocolate-covered strawberries are so easy to make and so incredible. I will always make chocolate-covered strawberries for an afternoon tea as they are so simple and so effective. 
All you need is some dairy-free chocolate (our favourite is The Vegan Society Approved Kinnerton Just Chocolate). Feel free to experiment with your flavours. Melt chocolate in the microwave with a tsp of coconut oil (which helps to melt the chocolate smoothly). And DIP. YUM. Leave in the fridge for an hour to set before serving your afternoon tea.
Chocolate coated vegan puffed rice bars
This sweet treat does not require any baking, with only a few ingredients. It's also vegan and gluten-free! An easy little treat to make a couple of days before an afternoon tea or the day of.
You will seriously LOVE this chocolatey treat.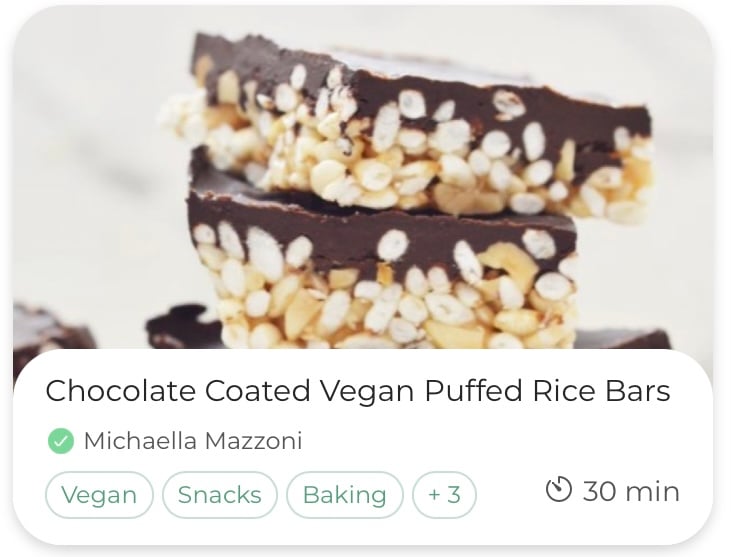 Vegan & Gluten-Free Macarons
Macarons may sound challenging to make by yourself but with our easy-to-follow guide, it is not so difficult. Macarons are the perfect addition to an afternoon tea as they are light, small, and super yummy. You can also add lots of different flavourings to enjoy different flavours and tastes.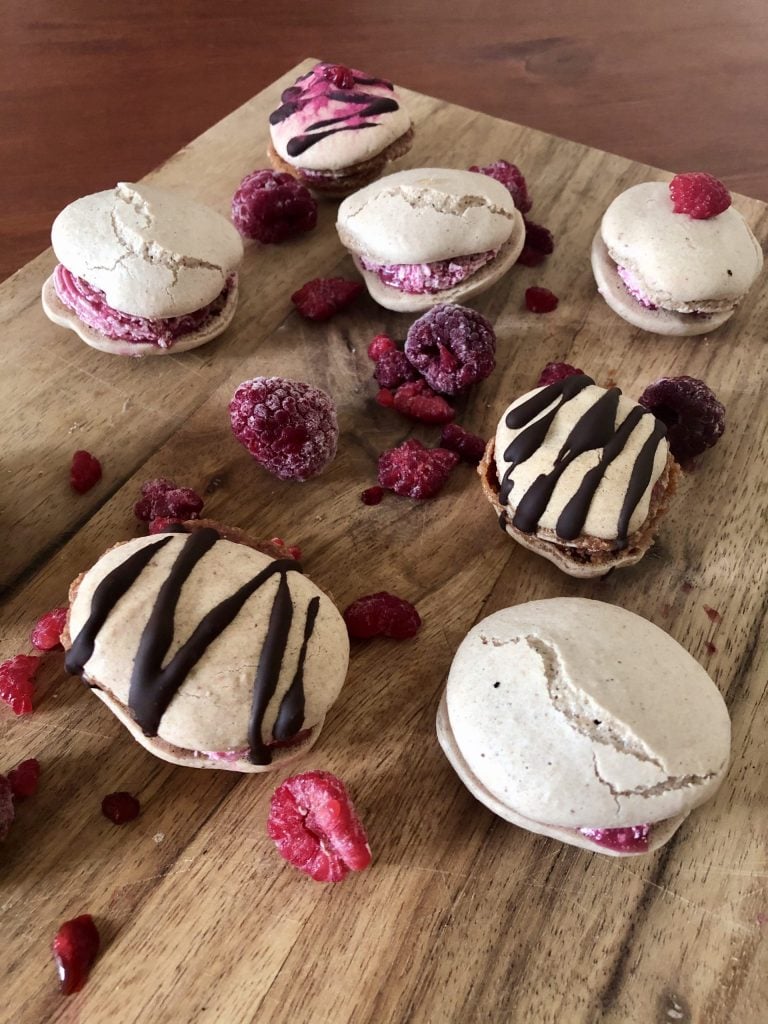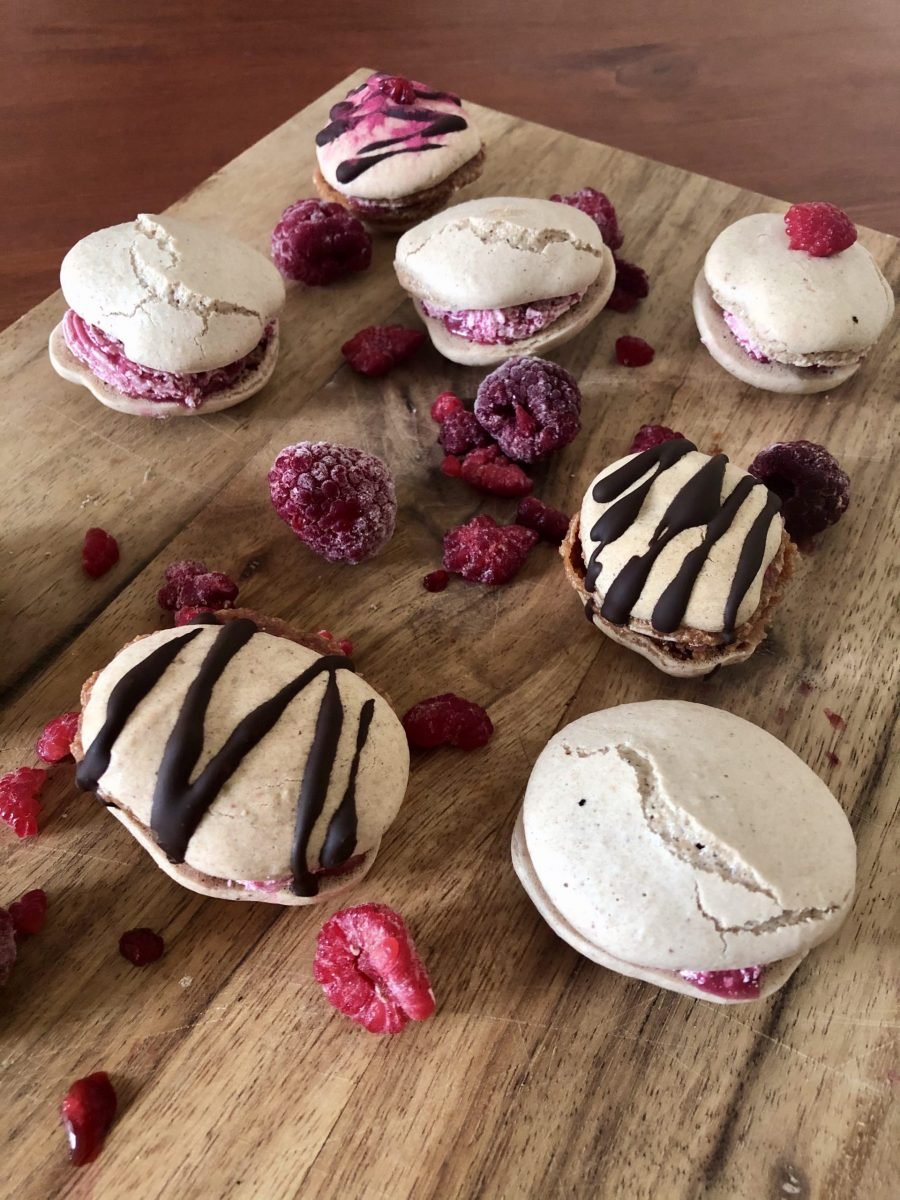 Please tag us on Instagram, Facebook, or Twitter if you decide to try some of these Afternoon Tea recipes for yourself. 
Some of our other gluten-free and vegan blogs:
Know someone who would like this?
Share it with the links below
LiberEat's allergen and error detection technology provides an allergen safety blanket for food businesses to ensure that consumers are safe and healthy when eating at your restaurant or consuming your food products.
LiberEat offers a second line of defense for food businesses by detecting errors, allergens, and other harmful ingredients. Food businesses can apply this technology directly to identify errors in allergen communications, preventing the risk of injury. Get in touch with us today to learn more about our Allergen Detection Technology.
To find out how LiberEat Technology supports food businesses to detect allergens and errors, to protect consumers