UK Biscuits that you can probably find in your local supermarket
Just because you are eating a vegan diet doesn't mean you don't get to eat your favourite treats and the classic biscuits we all love and know well. You will be surprised and pleased to discover that some of your favourites are, in fact, vegan.
So while some people might believe that if you are on a plant-based vegan diet, you have to swap biscuits and chocolate for apples and carrots, we can now tell them your favourite biscuits are actually vegan!
This article is for vegan biscuit lovers, who may struggle to identify or find biscuits that are suitable in your local supermarket or for those of you just looking to eat a more plant-based diet.
At LiberEat, we are here to save you time and effort so you don't have to search high and low in supermarkets for vegan biscuits. Instead, you can run in, grab your biscuits and go. Ready to enjoy with a lovely cuppa tea.
Your favourite biscuits may be vegan! (and you didn't even know it!)
So without further ado, let us run through our top 10 UK Vegan Biscuits: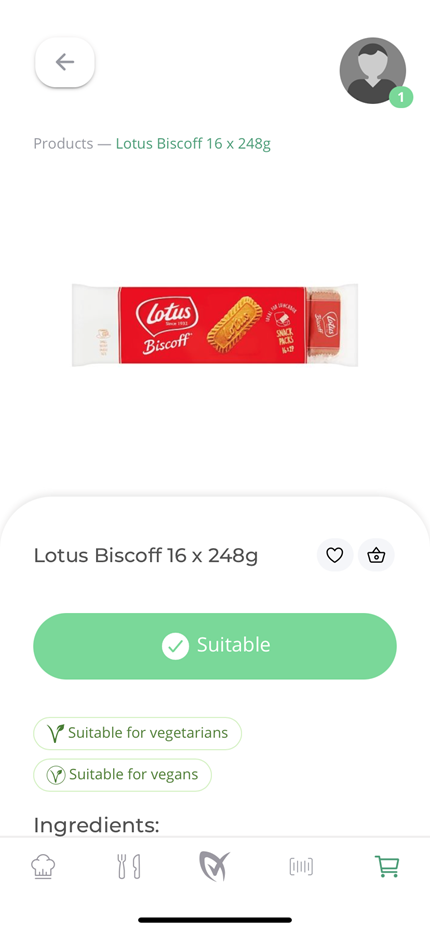 OMG when I found out Biscoff Lotus biscuits were vegan I was jumping up and down. I am obsessed with Biscoff, and best of all their spreads are vegan as well as their biscuits. 
YUM.
Best served dunked in coffee or if you are obsessed like me I put on top of everything – porridge, pancakes, waffles, on top of brownies. 
If you haven't tried the Biscoff Crunchy Spread. 
GO, run, get some!
A British favourite, and they are VEGAN!!! They are a sweet biscuit, originally called Tea Biscuits, they were discovered in the 17th Century as an upper-class treat between meals, and here we are still munching through packets and packets of them. 
This biscuit is timeless and thankfully vegan!
Another classic, a sandwich biscuit consisting of two thin chocolate rectangular biscuits with chocolate buttercream in the middle. 
A controverstion has risen between bourbon biscuits Vs custard creams but there is unfortunately only one option for us vegans as custard creams are not vegan! So Chocolate bourbons all the way!! You can't beat a choccy biccy… 
Their rich chocolate flavour comes from cocoa powder and is dairy-free which makes them suitable and an incredibly tasty treat for vegans.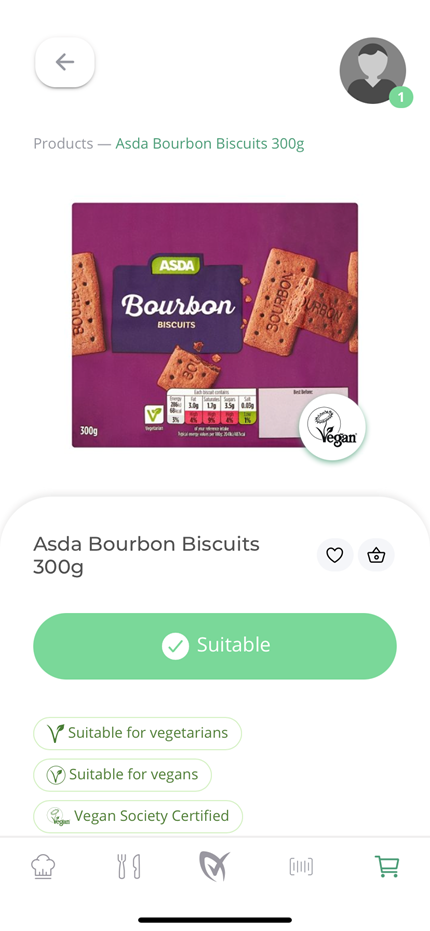 These colourful, tasty and crunchy iced ring biscuits are perfect for a party (or anytime)!
In 2016 Foxes changed their recipe to make these childhood favourites vegan-friendly. But party rings are not just for kids, it has to be said: Party Rings are a perfect biscuit to enjoy no matter your age.
Jammie Dodgers is another people pleaser and another popular British biscuit. Shortcake sandwich filled with a delicious raspberry/strawberry filling. Jammie Dodgers are vegan and incredibly moreish. Be aware: if you open a pack, they may be gone by the end of the day.
Recently, Jammie Dodgers changed their recipe to 100% vegan again! In 2016, they added milk protein which then made it not acceptable to eat by vegans but thankfully for us vegans they have changed their recipe back again. Happy days.
You will be pleased to know that the original digestives are indeed vegan. So your dunking can continue with the nation's favourite biscuit. I realise I am saying that about every single biscuit now but they are all so good.
Please note: Mcvities also sell dark chocolate digestives, these aren't vegan because they contain butter oil which is likely for preventing chocolate bloom rather than for taste.
7. Hobnobs and Choc Chip Hobnobs
Hobnobs have a rough texture as they are made from a mix of oats, they have a similar texture to a flapjack but in biscuit form! This British classic goes back to 1985 and the chocolate variation arrived just a few years after. Lucky for us both the plain Hobnobs and the Choc Chip Hobnobs are vegan. Similarly, most supermarkets' own brand 'oat biscuits' are also vegan.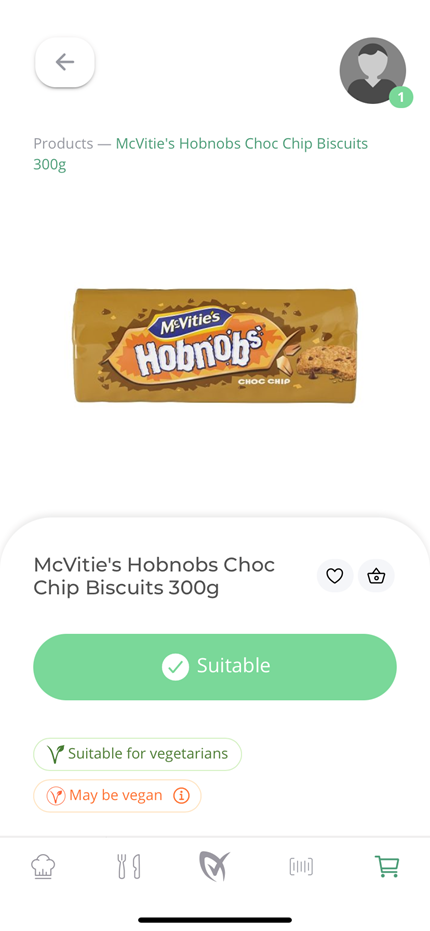 Ginger nuts go way back and are vegan-friendly. The gingery baked classic was first enjoyed in the country in the 1840s. Not to be confused with gingerbread, ginger nuts are harder which make them ideal for dunking and feature ginger as their predominant ingredient. 
Nice biscuits are pronounced like the French city. It is a plain rectangular biscuit with 'NICE' printed over the top. For the coconut lovers out there, you will be pleased to know that you can also get coconut flavoured Nice Biscuits. 
Dipped in your favourite hot drink, Nice biscuits will melt in your mouth. 
Whilst some brands of Nice Biscuits are not vegan, the classic Crawford's Nice Biscuits are as well as McVities, Asda, Rakusen's and Sainsbury's.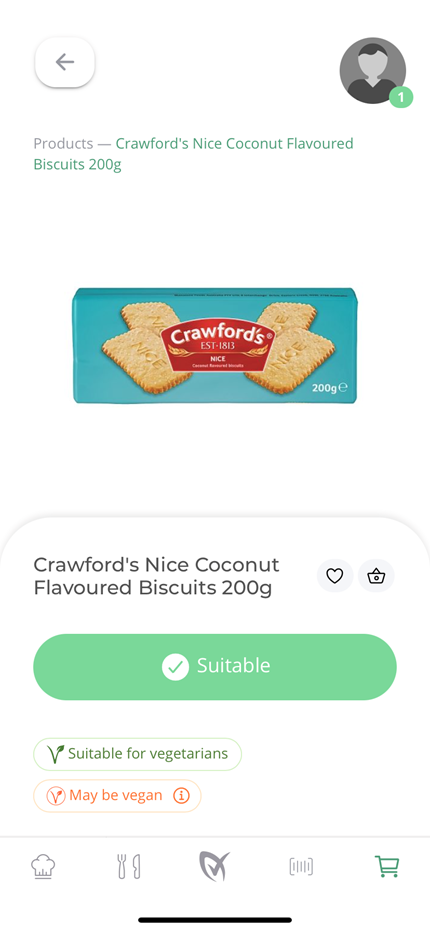 10. Crawford's Pink Wafers
Crispy and light wafers sandwiched with vanilla flavoured cream. Pink Wafers are so easy to eat because they are so light and airy – so do not feel bad about shoveling a few in your mouth! And Crawford's Pink Wafers are VEGAN!
We have done our research to discover the best vegan biscuits for you. Please let us know if we have missed out on any of your favourite vegan biscuits and we will make sure to add them in to share with the community.
Some of our other favourite vegan blog posts: 
Know someone who would like this?
Share it with the links below
LiberEat's allergen and error detection technology provides an allergen safety blanket for food businesses to ensure that consumers are safe and healthy when eating at your restaurant or consuming your food products.
LiberEat offers a second line of defense for food businesses by detecting errors, allergens, and other harmful ingredients. Food businesses can apply this technology directly to identify errors in allergen communications, preventing the risk of injury. Get in touch with us today to learn more about our Allergen Detection Technology.
To find out how LiberEat Technology supports food businesses to detect allergens and errors, to protect consumers