Traditional rock cakes, also known as rock buns, are small cakes with a rough surface that resembles a rock, hence the name. Created during the Second World War, rock cakes were popular because fewer eggs and sugar are required to make than ordinary cakes which were essential savings during the time of strict rationing. 
They are a British classic, quite clearly but also taste delicious. Perhaps one of the easiest British baked treats to make with a few staple ingredients. The traditional rock cake dough consists of self-rasing flour, baking powder, egg, sugar, and milk with dried fruit, rolled into balls and baked until delicious; crispy on the outside, soft and crumbly on the inside.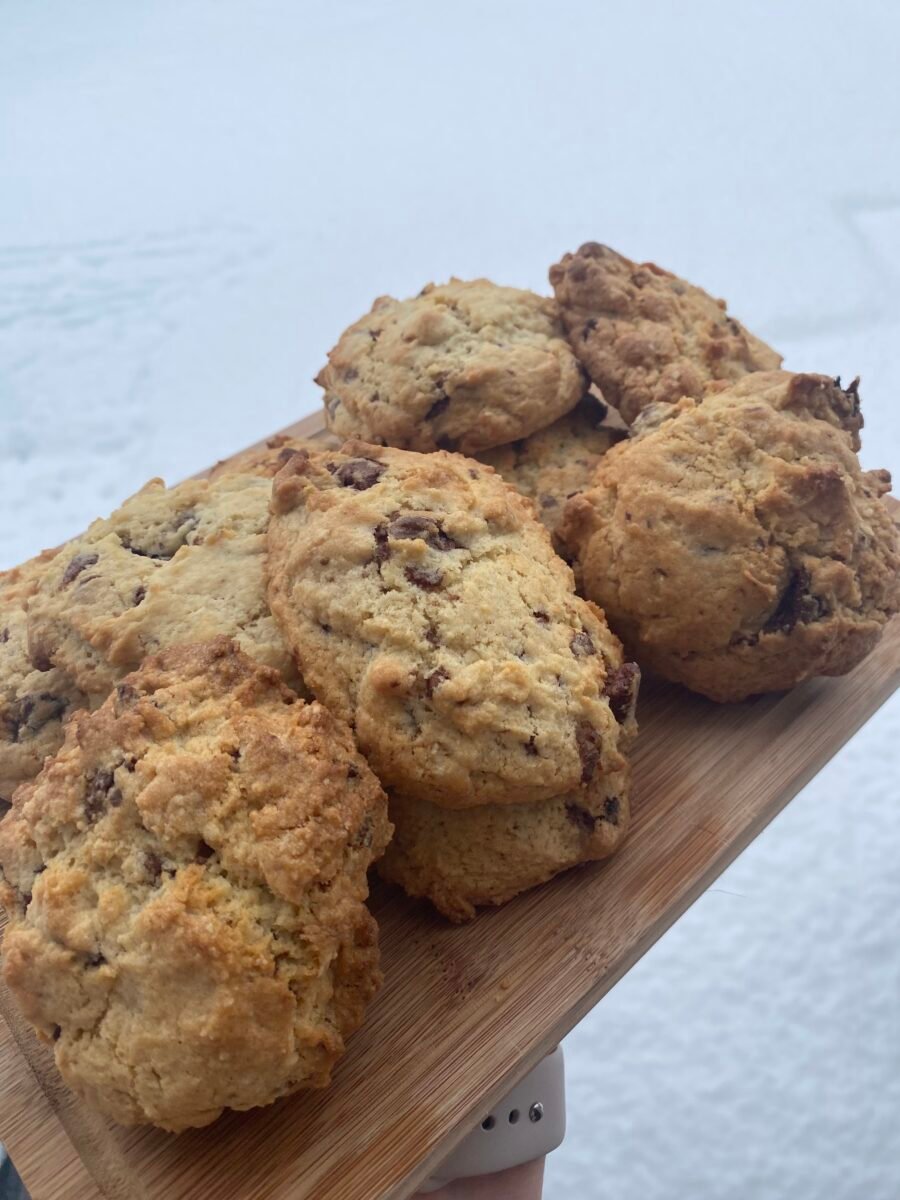 Here at LiberEat, we do things allergy and dietary requirement-friendly. This British rock cake recipe is egg, dairy, and gluten-free but has no compromise on flavour or texture.
Vegan Rock cake without eggs recipe
If you have never made or tried rock cakes, the best way to describe them is to compare them with scones. They are similar in taste, texture, and sweetness. The crumbly texture is quite similar.
The difference is that scone dough is rolled and cut out using cutters to make a pretty and suitable cut in half shape. Rock cakes are dropped in dollops onto the baking tray. As easy as that! Rock cakes are the quicker and easier option out of the two. 
We love an easy, under 60-minute treat here at LiberEat, who doesn't? You can bake and eat within an hour, whilst they are still warm!
They work well as an afternoon tea treat with a cup of tea.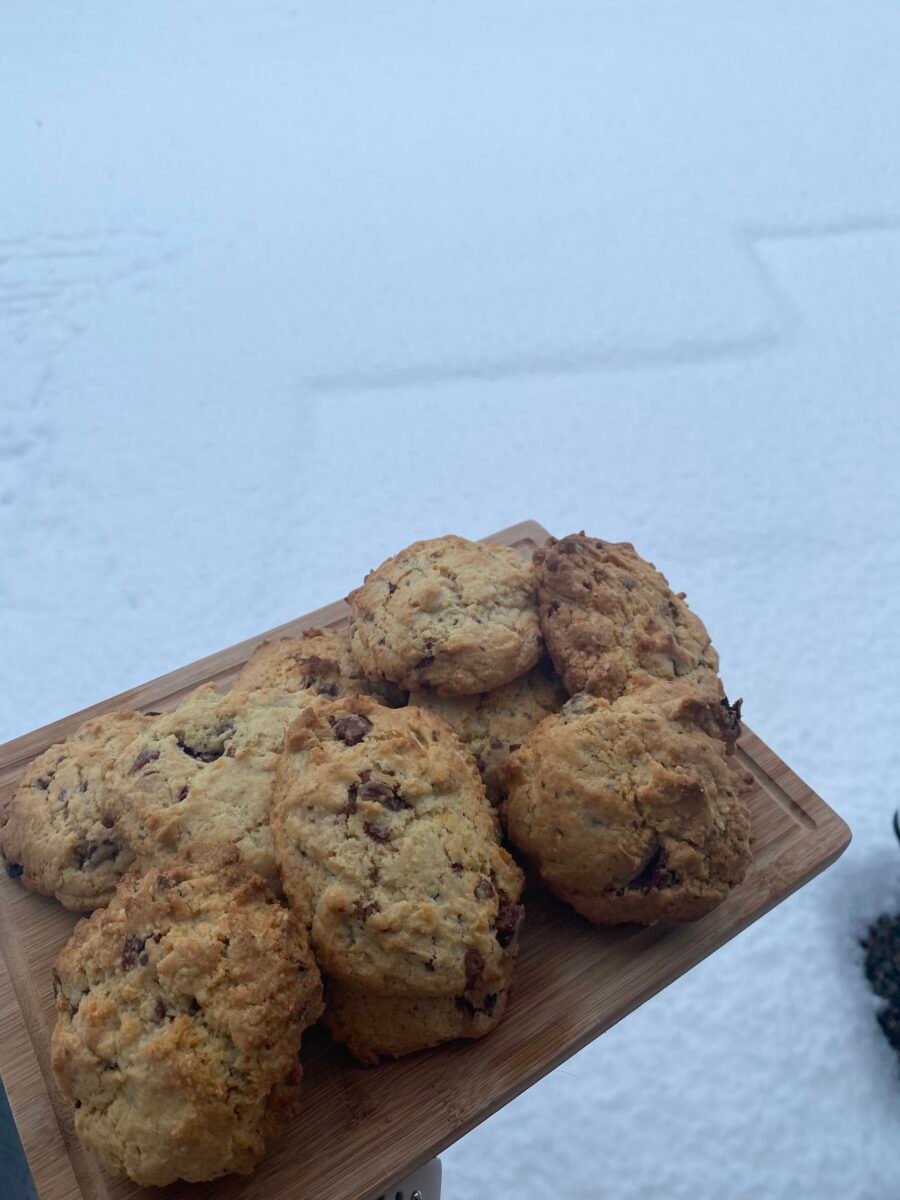 Rock Cakes recipe with no baking powder
If you do not want to use baking powder or simply don't have it in the house, you can use gluten-free self-raising flour instead. This will act as the raising agent instead.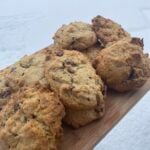 Print Recipe
Vegan Rock Cakes Recipe
A classic British bake made vegan, egg and gluten-free. Vegan Rock Cakes are perfect as an afternoon tea treat with a cup of tea. No baking powder option.
Ingredients
350

g

gluten-free plain flour

2

tsp

baking powder

1/4

tsp

salt

150

g

caster sugar

175

g

vegan Stork margarine

110

g

raisins/sultanas

5

tbsp

plant-based milk

we used oat milk
Instructions
Preheat oven to 175 degrees Celsius and line two trays with baking sheets

Rub the vegan butter into the flour until it resembles breadcrumbs

In a different mixing bowl, mix together the sugar, salt, baking powder, and raisins

Combine the mixture from the two bowls together with a mixing spoon. Add a tbsp of milk at a time until the dough sticks together. Don't over mix this, or the dough and rock cakes will become dense

Spoon the mix as even dollops onto a lined baking tray

(Optional) sprinkle over granulated sugar, then bake for 20-25 minutes or until golden
Try adding cranberries or chocolate chips instead of raisins 

Add a teaspoon of mixed spice to the dough for a warm autumnal flavour 

You can add lemon or lime juice for a brighter flavour summery taste

Add vegan cheese – check out our favourite vegan cheese options here
Rock cakes will keep up to three days within an airtight container or well wrapped in foil

Can be frozen
If you enjoyed this homemade British rock cake recipe, We are sure you'll more LiberEat recipes, including recipes from The Vegan Society's Vegan Trademark & lots of other amazing creators!
More than 450+ recipes to choose from to satisfy all your cravings!
Some of our other vegan and gluten-free recipes:
Know someone who would like this?
Share it with the links below
LiberEat's allergen and error detection technology provides an allergen safety blanket for food businesses to ensure that consumers are safe and healthy when eating at your restaurant or consuming your food products.
LiberEat offers a second line of defense for food businesses by detecting errors, allergens, and other harmful ingredients. Food businesses can apply this technology directly to identify errors in allergen communications, preventing the risk of injury. Get in touch with us today to learn more about our Allergen Detection Technology.
To find out how LiberEat Technology supports food businesses to detect allergens and errors, to protect consumers