Easter is up and coming, and we all know what that means chocolate, chocolate, and I will let you have one guess… chocolate! Of course, there are other means of celebrating Easter, but for many people out there, mostly the chocolate and sweet tooth lovers. Easter consists of chocolate treats, eggs, and bunnies. 
The chocolate egg represents Jesus's emergence from the tomb and his resurrection hence our celebration of Easter surrounded by egg-shaped chocolate.
Children are fond lovers of the Easter holidays too, probably because they know they are in for a sweet treat but also the excitement of searching for eggs around the garden or house, painting, and rolling eggs. It is always a fun tradition! 
No kid or adult should miss out on the fun and enjoyment of chocolate eggs on Easter. And LiberEat knows how difficult it is to find nut-free chocolates let alone nut-free chocolate easter chocolates or eggs that you can find in a supermarket near you. So we are here to help you this easter!
The Best Nut-Free Easter Treats
Kinnerton always has a wide range of amazing child-themed nut-free easter eggs from Paw Patrol, Peppa Pig, Barbie, Minions, and lots more. They even have a Crayola easter egg that kids (or big kids) can decorate with three different icing colours to make it look even more fantastic. 
Kinnerton is the perfect brand for parents worried about ingredients and wants to ensure the chocolate they choose is safe and tasty!
You can buy from Asda, Sainsbury's, Tesco.
NOMO - Creamy Choc Easter Egg & Bar
NOMO are the new, free-from chocolate on the block, and here at LiberEat, we can not stop talking about it! Here we are in yet another blog post talking about NOMO chocolate. It's so seriously tasty and creamy that you will not believe it is vegan, gluten-free, and nut-free! 
You can get cracking into your NOMO egg from Sainsbury's.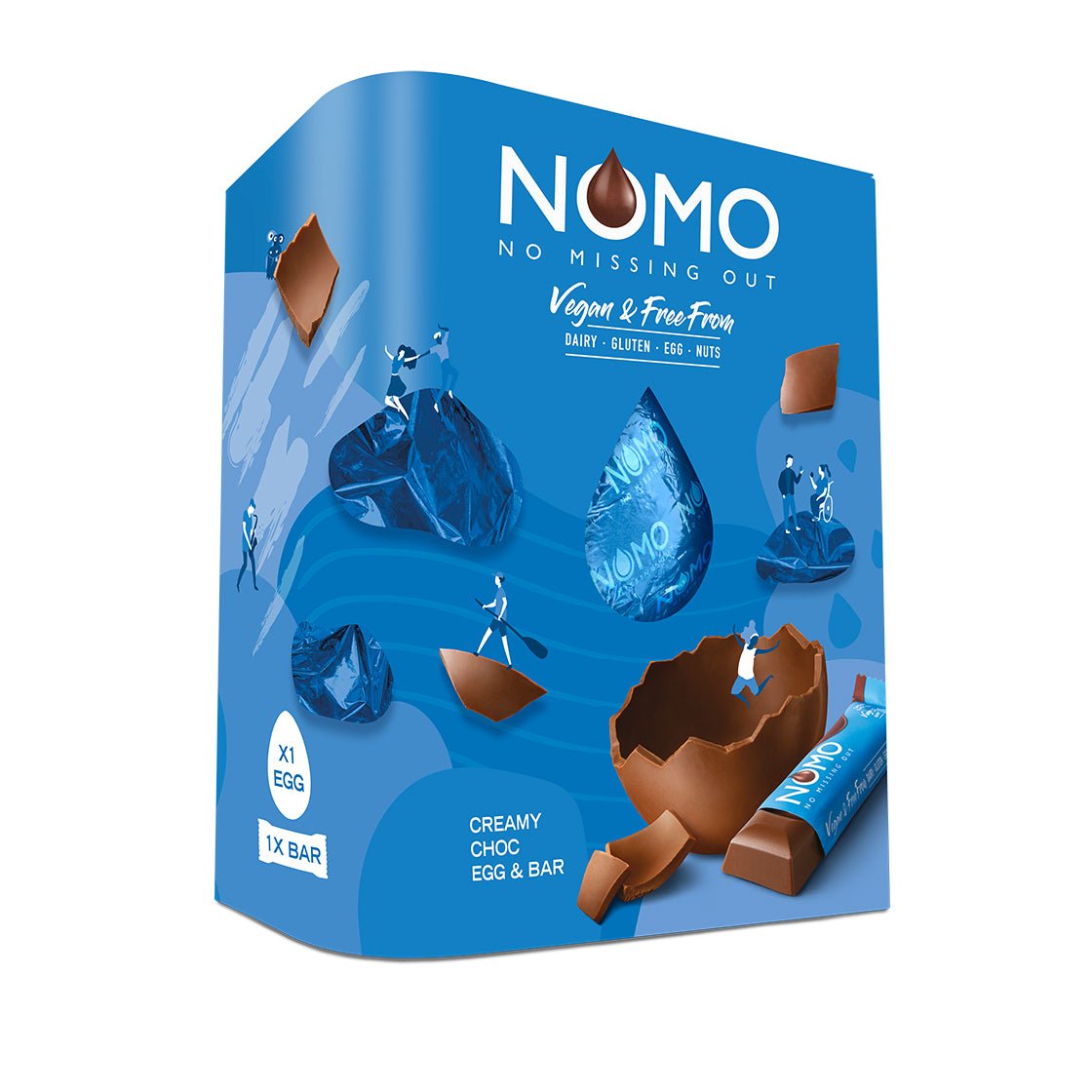 Kinder Easter Rabbit with Surprise
Kinder always delivers a fantastic range of Easter treats, from bunnies to little kinder surprise eggs. Best of all, you get a little treat within the egg too, not just the chocolate but a little toy. Kids are guaranteed to love and devour this kinder chocolate – we all know and love it for its creamy texture and delicious taste.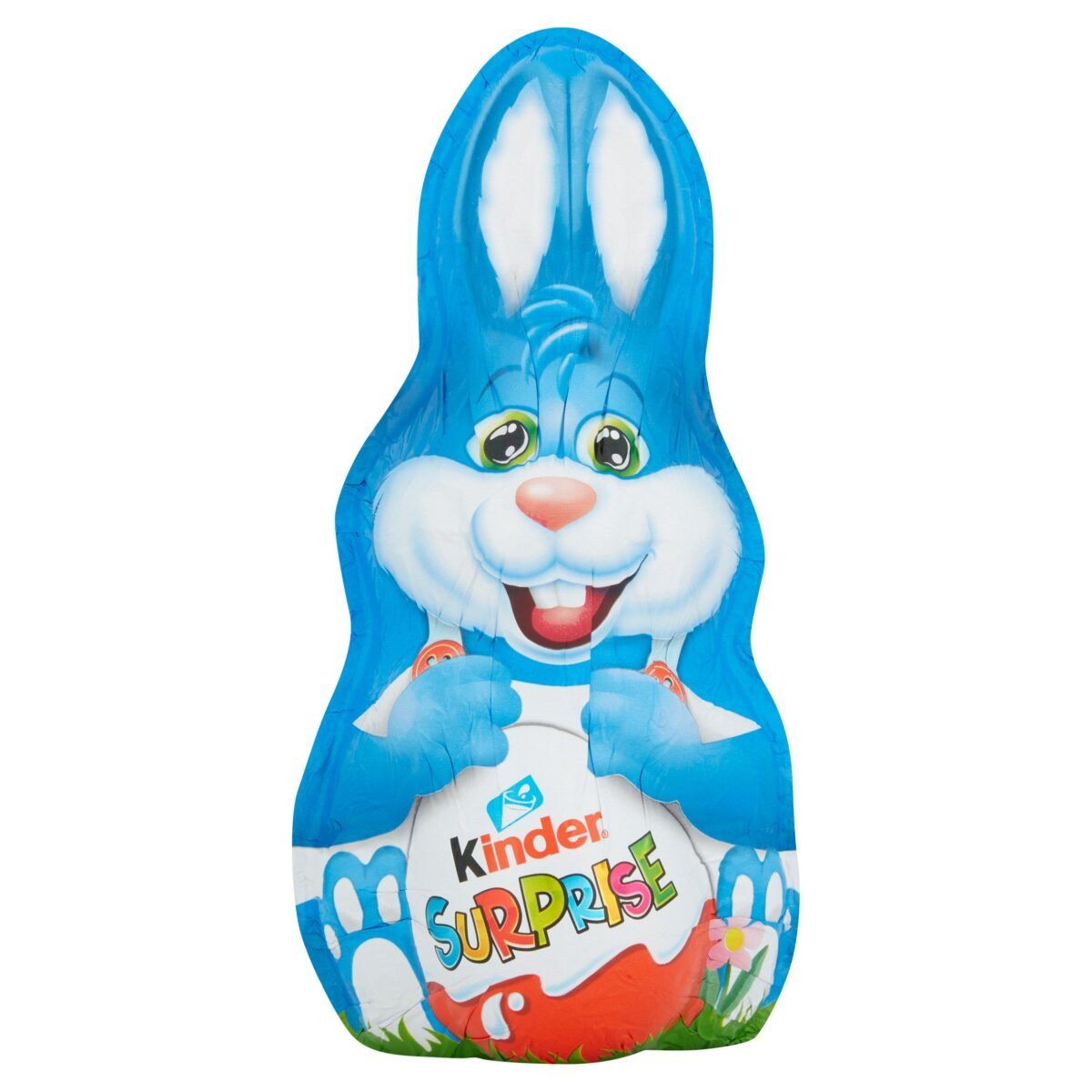 Maltesers Chocolate Easter Bunny
Maltesers have the best nut-free Easter treat, shaped like a chocolate bunny. It is filled with a malt filling and honeycomb pieces, covered in milk chocolate. Basically, a giant Malteser shaped like a little rabbit. Kids will love it, what's not to love? It is so tasty that anyone will enjoy it especially if you have a sweet tooth.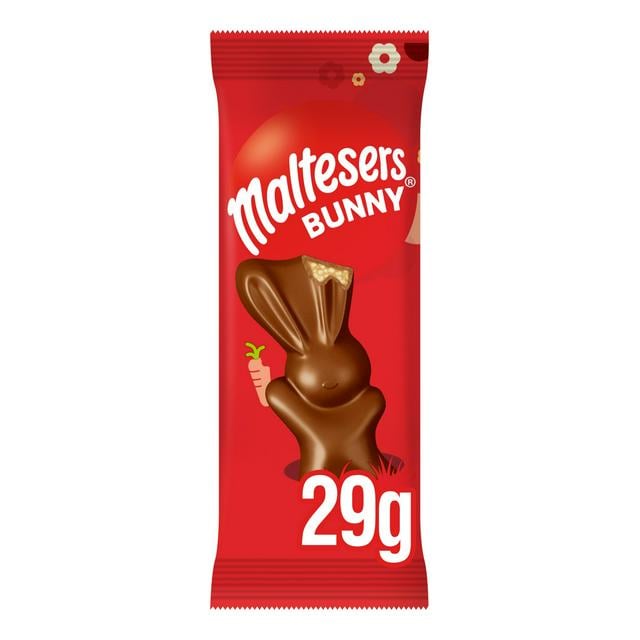 These little golden eggs have a hold on me. They are just so good, and the bag is just so small (well, that's my excuse anyway for finishing the bag). Once you have one finger in the packet, there is no turning back. 
These are basically smooth Galaxy chocolate with crunchy caramel pieces, rolled in gold.
Ideal for Easter egg hunts.
Cocoa Libre Orange Chocolate Easter Egg
Handcrafted using the finest, top-quality natural ingredients. This Easter, enjoy Cocoa Libre's allergy-friendly chocolate orange egg. Bigger size – more chocolate! Their brand is vegan, free from dairy, gluten, wheat, nuts, and peanuts. Everyone can and will enjoy it, whether it's a gift or you want to keep it all to yourself. It is sure to be enjoyed.
Find them here.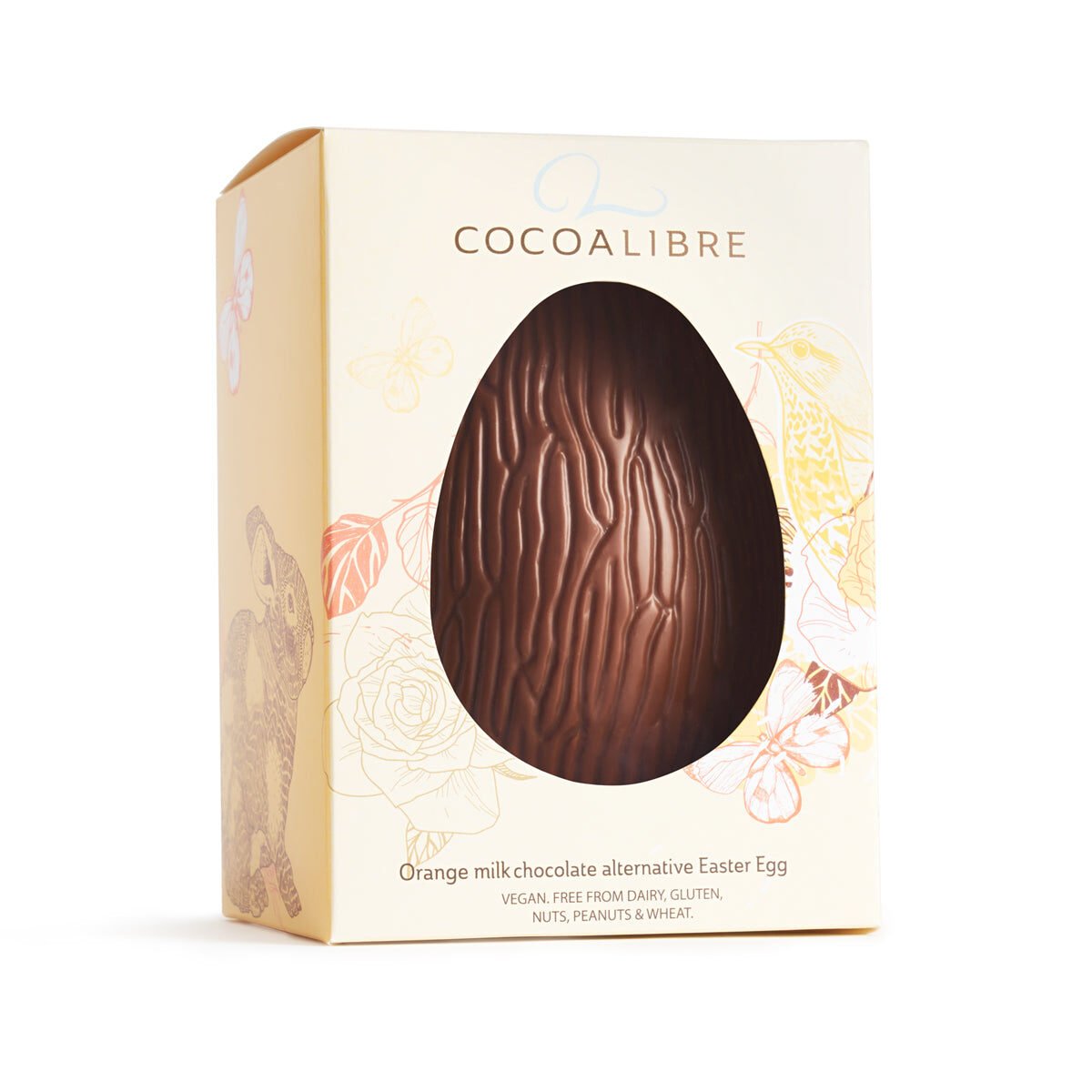 If you have any more nut-free or vegan Easter egg suggestions, please tag @LiberEat on our socials. Or comment below to share with the LiberEat community.
Know someone who would like this?
Share it with the links below
LiberEat's allergen and error detection technology provides an allergen safety blanket for food businesses to ensure that consumers are safe and healthy when eating at your restaurant or consuming your food products.
LiberEat offers a second line of defense for food businesses by detecting errors, allergens, and other harmful ingredients. Food businesses can apply this technology directly to identify errors in allergen communications, preventing the risk of injury. Get in touch with us today to learn more about our Allergen Detection Technology.
To find out how LiberEat Technology supports food businesses to detect allergens and errors, to protect consumers