It's almost Christmas time!! One of our favourite times of the year. Time for advent calendars, mince pies, and lots and lots of Christmas food. The best opportunity to feast with family and friends and try out new recipes and food products. 
It's really come around quickly this year. I'm not complaining though because I love Christmas and of course all the festive food! It is the season for over-indulging and eating all the foods you love.
If you are hosting Christmas lunch or dinner this year and require meat-free and plant-based goods then you have come to the right place. LiberEat has gathered all the best homemade and shop-bought options to make the best Vegan Christmas roast dinner ever!
First of all, we have to discuss the M&S Vegan and Vegetarian Christmas Range! They have pulled out all of the vegan stops from vegan "beef" wellington to vegan butternut, almond, and pecan nut roast pie. 
Before we get ahead of ourselves let's start from the beginning of our ultimate vegan Christmas guide:
M&S Vegan Duck Croquettes
This plant-based starter is made with shredded soya that's utterly delicious, with balsamic onions and breadcrumbs. With a cherry hoisin sauce for dipping. How amazing does that sound, plus all you need to do is pop in the oven.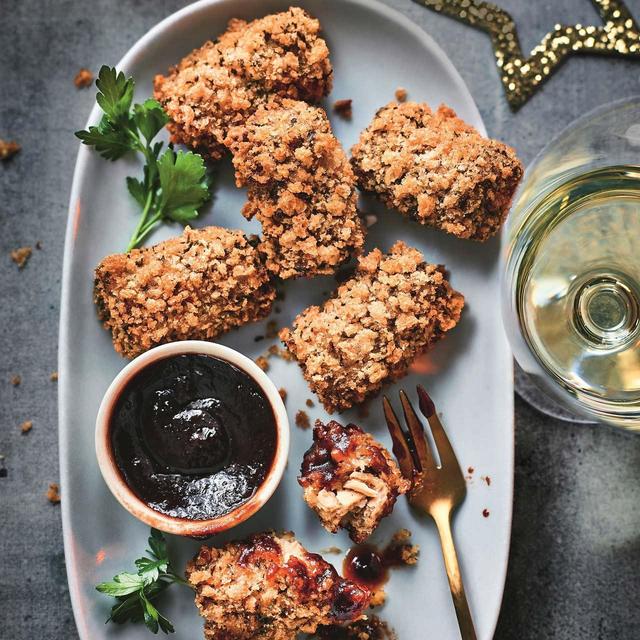 Warming Winter Sweet Potato Soup by Michaella Mazzoni
Is there anything more comforting than soup on Christmas day? Soup is economic, easy and perfect to serve to the whole party. This recipe consists of vegetables and spices so it really is the perfect Christmas starter.
The Vegan Society Beetroot Steak
The Vegan Society Trademark has the perfect option for Christmas dinner: Beetroot Steak with Bearnaise-style Sauce! Wholesome, rich, and earthy.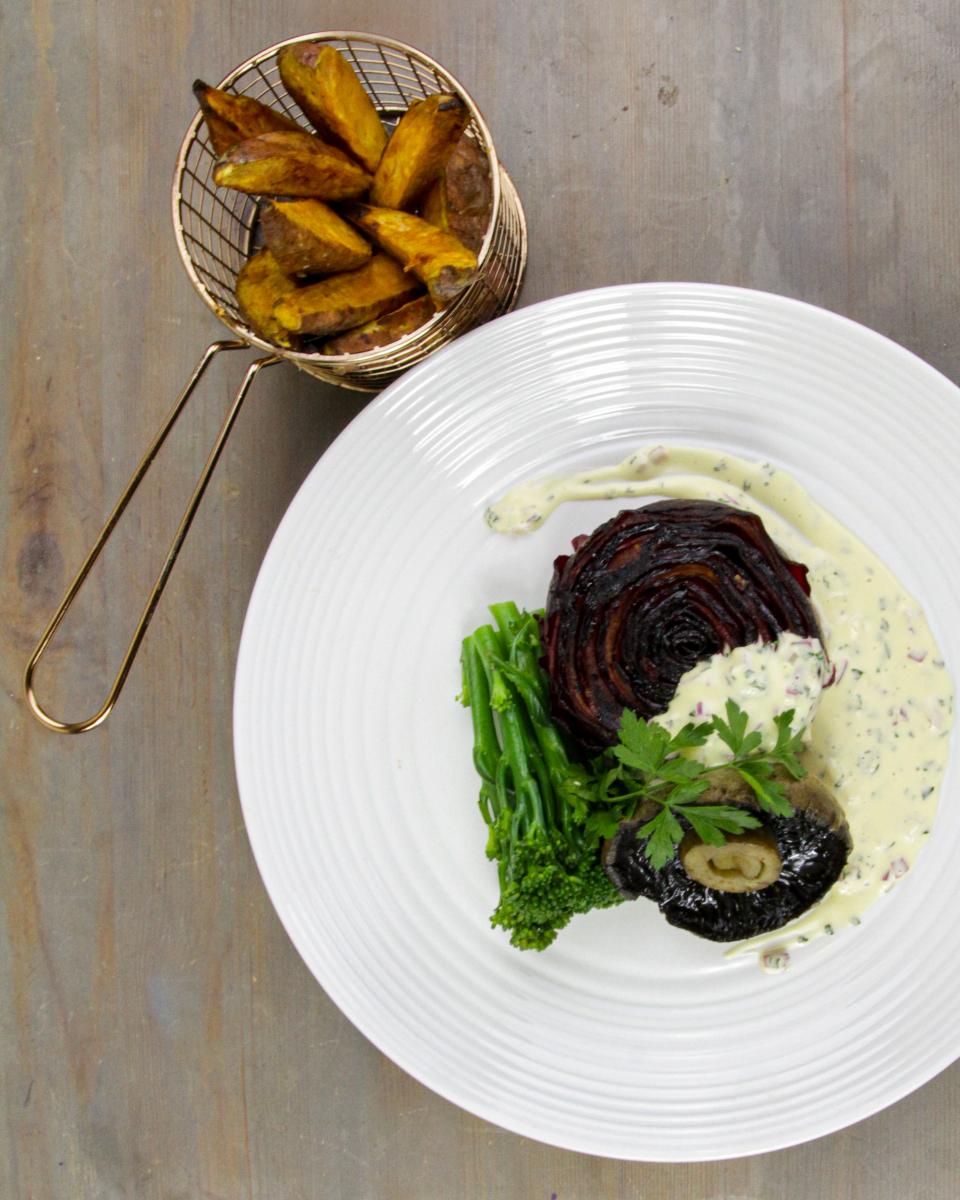 M&S Vegan Beef Wellington
M&S has on offer a slightly less traditional Christmas dinner. Tender, wheat, and pea-based vegan Wellington topped with a rich mushroom duxelle and wrapped in crisp puff pastry. Cook in the oven and it's good to serve. Certain to impress. 
M&S has more vegan Christmas dinner options!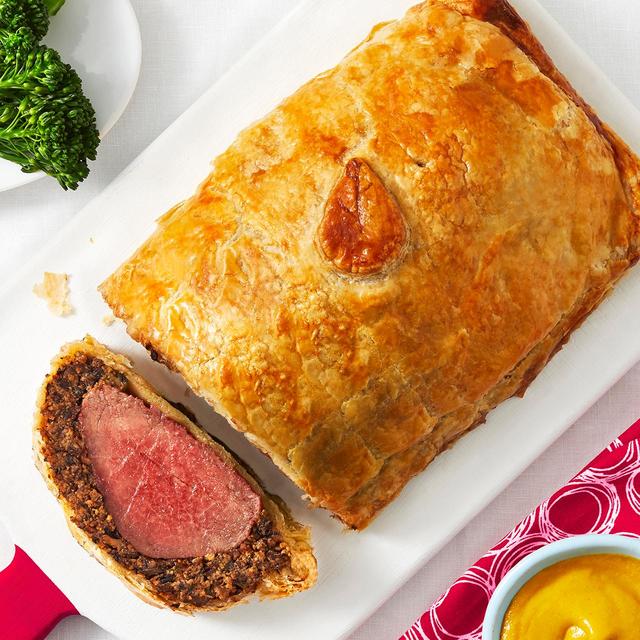 Meat-Free Christmas Sides and Sauces
Luckily most of our favourite Christmas trimmings are veggies such as brussel sprouts, parsnips, and carrots, although animal-derived fats such as honey or goose-fat are commonly used to cook or season. We opt to use olive oil, vegan butter, or avocado oil on our veggies to avoid any animal products. Herbs and spices are a great substitute to leave your veggies and roast potatoes delicious. 
Instead of stuffing, opt for an easy vegan stuffing recipe: here
As for sauces, Bisto has a vegan gravy option or cranberry sauce is also a classic Christmas condiment.
Vegan and Dairy-Free Christmas Desserts
M&S Plant Kitchen Vegan Melt in The Middle Chocolate Pudding
Plant-based but utterly indulgent, it has a gorgeously soft-textured chocolate pudding with a hidden centre of smooth Belgian chocolate sauce. Sounds incredible.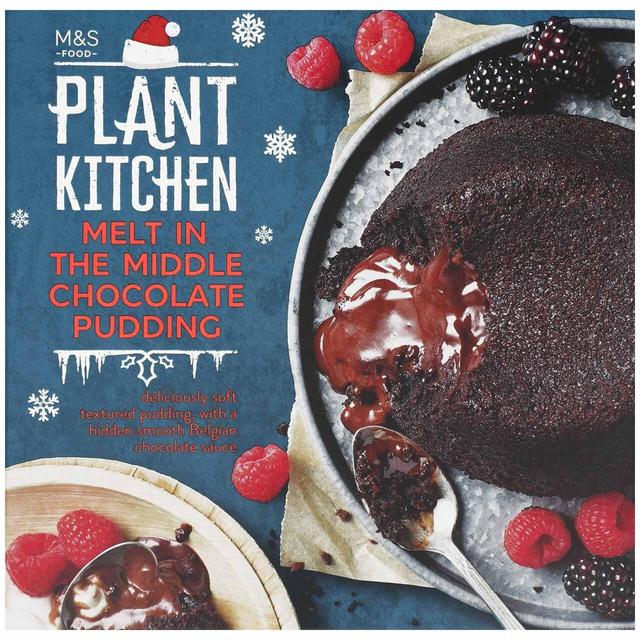 I always opt for a cheesecake on Christmas day, perfect for sharing, and who doesn't love a cheesecake and Biscoff!
A winner for finishing off Christmas dinner!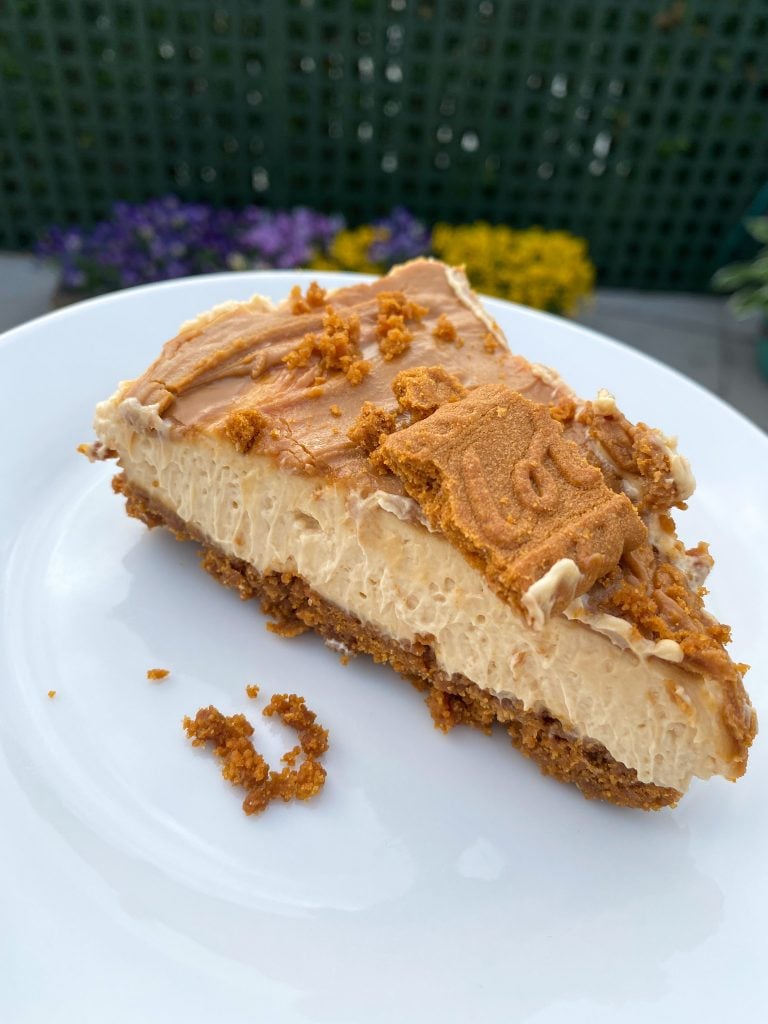 Vegan Christmas Pudding Recipe
If you would like to go traditional, The Vegan Society Trademark has a delicious recipe for Christmas Pudding which is truly scrumptious!
Check it out here
Vegan Christmas Cheese Boards
Still peckish? How about a vegan cheese board to finish off your feast.
Try out some of our favourite vegan cheese options to include from 'Camembert' to 'Cheddar' styles.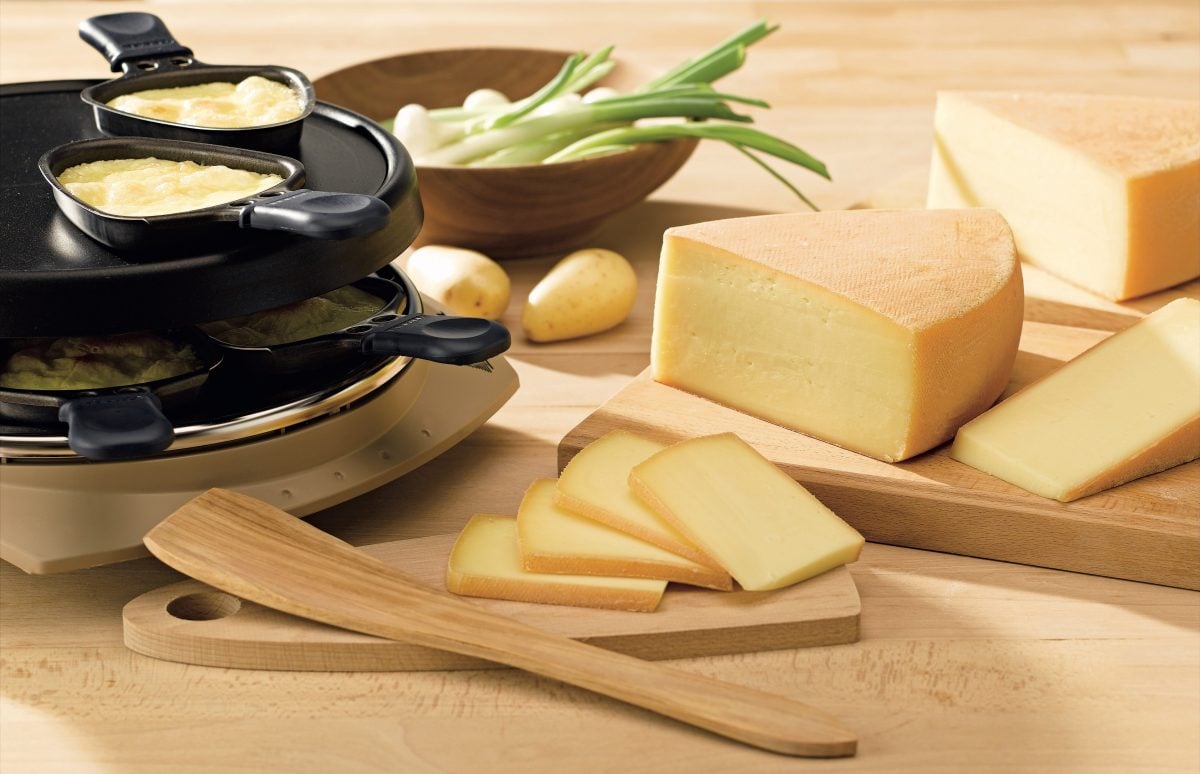 If you enjoyed our Ultimate Vegan Christmas Dinner blog, we are sure you will enjoy more LiberEat recipes and blogs including recipes from The Vegan Society Trademark & lots of other amazing creators! More than 400+ recipes to choose from to satisfy all your cravings!
Some of our other vegan articles:
Know someone who would like this?
Share it with the links below
LiberEat's allergen and error detection technology provides an allergen safety blanket for food businesses to ensure that consumers are safe and healthy when eating at your restaurant or consuming your food products.
LiberEat offers a second line of defense for food businesses by detecting errors, allergens, and other harmful ingredients. Food businesses can apply this technology directly to identify errors in allergen communications, preventing the risk of injury. Get in touch with us today to learn more about our Allergen Detection Technology.
To find out how LiberEat Technology supports food businesses to detect allergens and errors, to protect consumers