Vegan Biscoff Cheesecake Recipe
Ever since discovering that Biscoff spread and their Lotus biscuits are vegan, I have enjoyed Biscoff with just about everything that works and is semi-acceptable.
I have been dreaming of a Biscoff dessert and cheesecake has to be up there with one of my favourite desserts, so it was about time that I combined the two to create the best dessert in the land. 
For those who have not yet discovered this game-changer of a spread. Biscoff spread is cookie butter made from the world-renowned Biscoff Lotus biscuits.
Biscoff spread is genuinely something that I could have on tap, in endless supply. All I need is a spoon, a jar and I'm happy. It is that good.
Even if you do not try making this Vegan Biscoff Cheesecake, and you just take one thing away from this article; try Biscoff spread. They have a crunchy version too which is so amazing.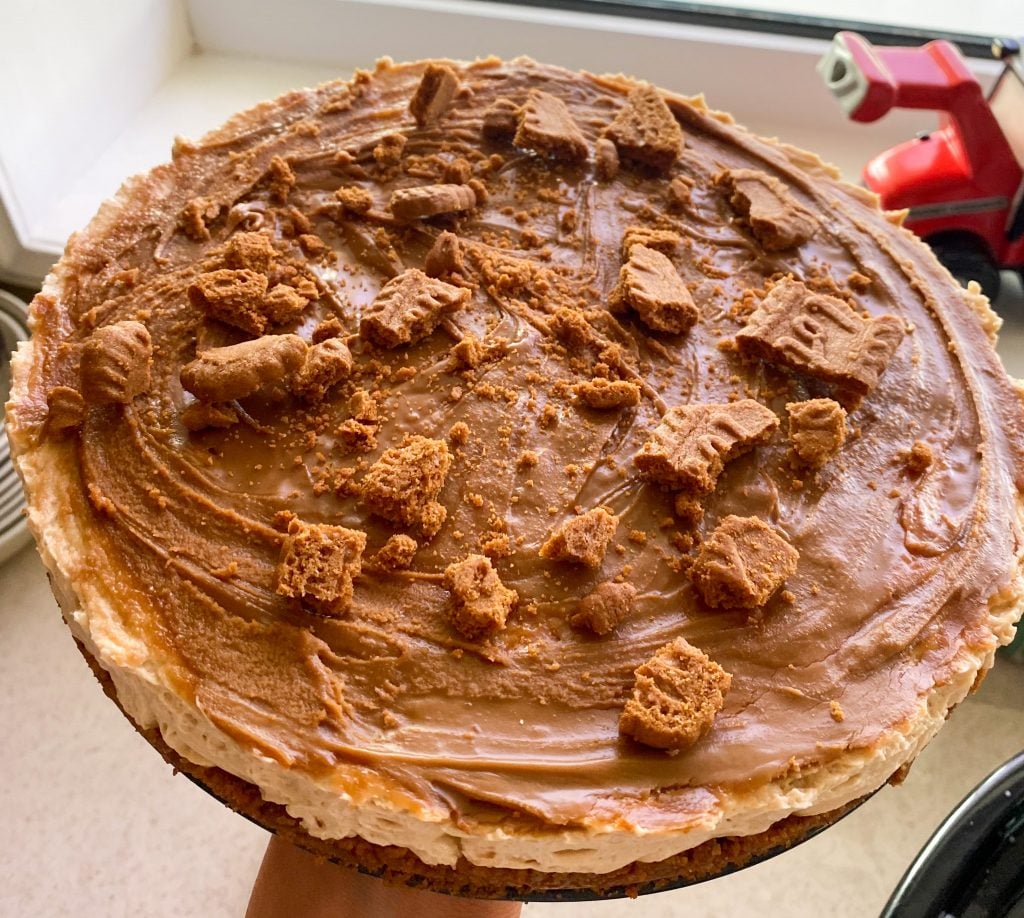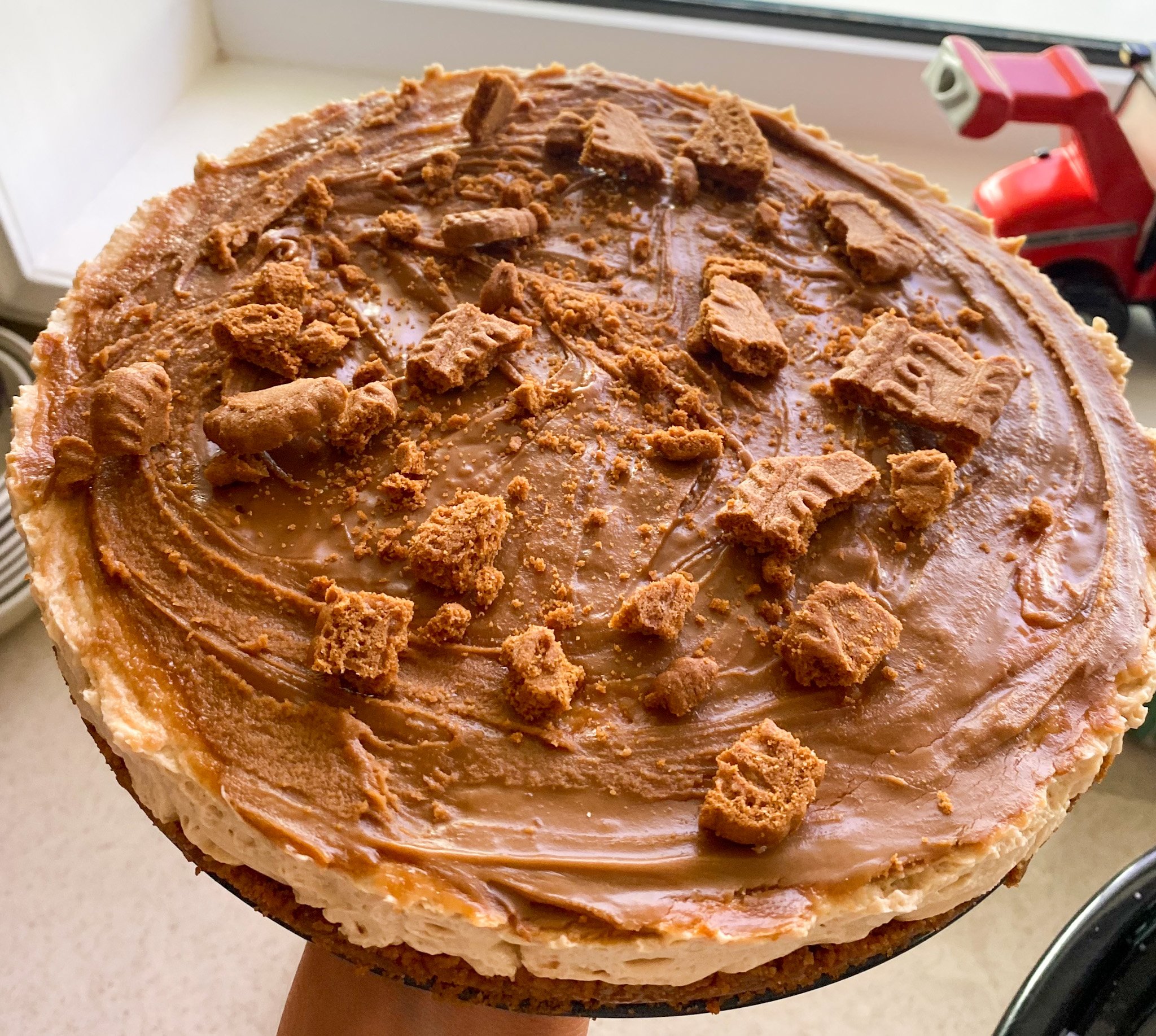 Biscoff Spread Cheesecake
For this recipe, we recommend using the smooth Biscoff spread, so the mixture is super creamy and smooth. But feel free to use crunchy Biscoff spread if you want to experiment. I'm sure it will still taste super delicious and will have the tiny specks of biscuit running through which sounds amazing. 
I knew it was time I made a Biscoff Vegan dessert. I couldn't resist. It didn't disappoint, it is so creamy and delicious you wouldn't even know that it is vegan and dairy-free! This recipe is so easy and a great cheesecake for a group or a weekend treat. Everyone is guaranteed to love it. I personally took it to my grandparents and they were very pleased to see me!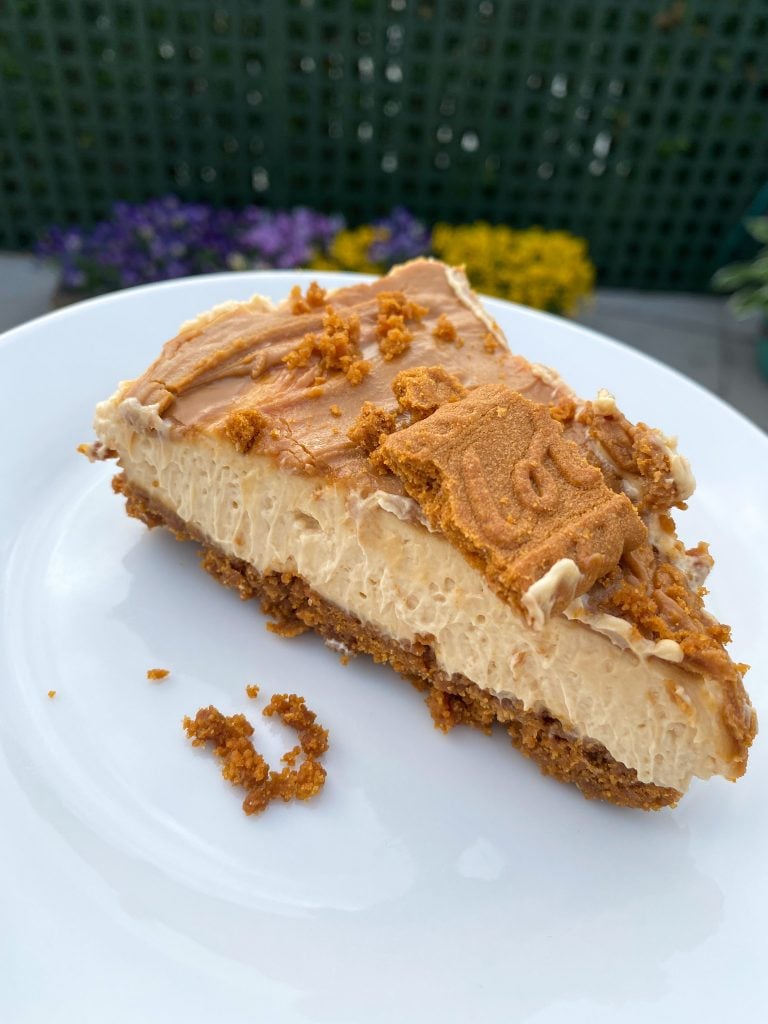 One of the best things about this recipe is that you can find all the ingredients in your local supermarket.
The best vegan cream cheese for cheesecakes: Violife Cream Cheese
We would recommend The Vegan Society Trademark approved Violife Cream cheese; it works so well as it creates a thicker consistency, which will help the cream cheesecake mixture set faster. You can try out with other dairy-free cream cheese options but it may be wetter and need longer in the fridge to set. 
You can find Violife cream cheese in most supermarkets.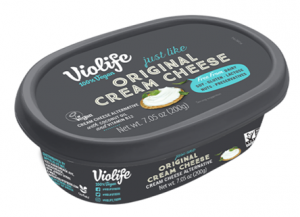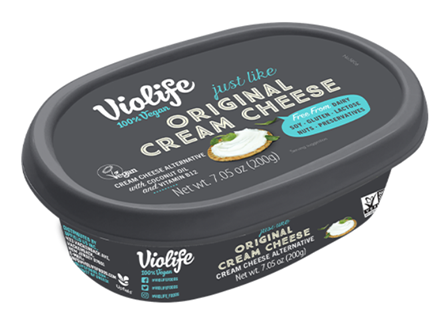 Where to buy Biscoff Spread?
If you live in the UK, you can get Biscoff Spread in most large supermarkets. It is a staple nowadays, after all. If you can't get your hands on this in your local supermarket, you can always try Amazon or other online stores. 
It costs up to £2-3 but it is so worth it, especially for this delicious cheesecake.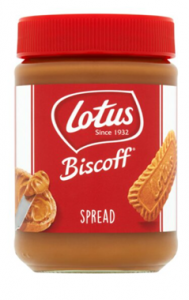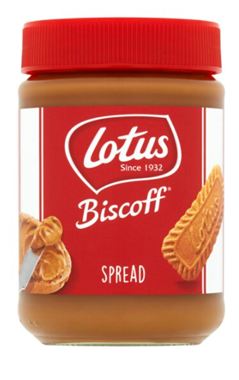 The best vegan, dairy-free cream
We love this vegan cream from Elmea, it is plant-based, perfectly creamy and great for whipping. So a great substitute for dairy double cream and works a treat in this cheesecake. You can also use this to serve with your cheesecake. It's completely vegan, and therefore also dairy-free and lactose-free.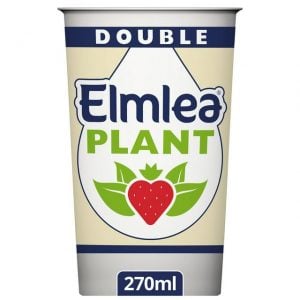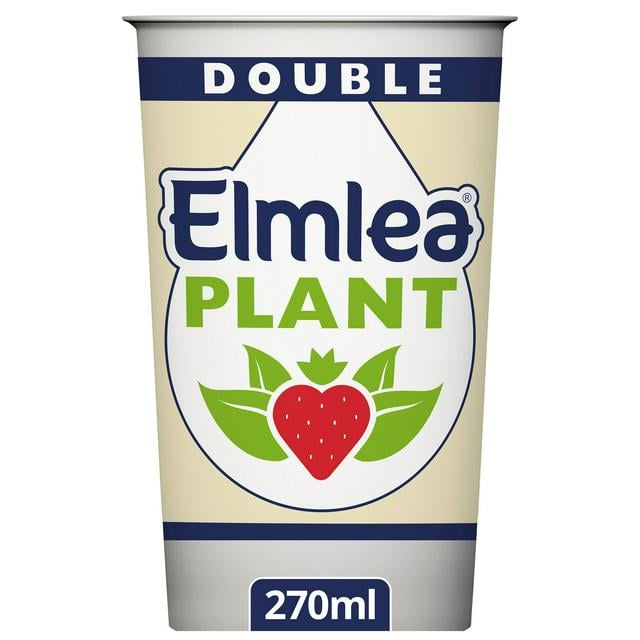 Let's get cracking with our easy, no-bake Vegan Biscoff Cheesecake: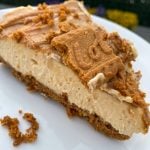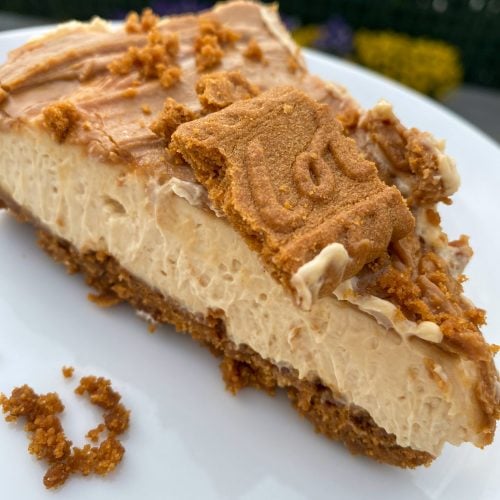 Print Recipe
Vegan Biscoff Cheesecake
The best vegan cheesecake recipe made with Biscoff spread and lotus biscuits. Smooth, creamy and delicious no-bake Vegan Biscoff Cheesecake.
Ingredients
For the base:
250

g

Biscoff Lotus Biscuits

100

g

vegan butter
For the filling:
600

g

vegan cream cheese

Violife

150

g

Biscoff Smooth Spread

50

g

golden caster sugar

Billingtons

100

ml

vegan double cream

Elmlea plant based double cream
For decorating:
60

g

melted Biscoff Smooth spread

Biscoff biscuits

crushed, whole
Instructions
Grease an 8-inch springform tin with coconut oil. Place the biscuits in a food processor and blitz until the biscuits are a fine crumb. Melt the butter over a low heat, keep checking to ensure it does not burn.

Once fully melted, add the lotus Biscoff biscuits into the pan and mix until combined and the base looks soft and buttery. Transfer into the lined tin, press down until an even layer is created (I use a metal spoon) and place in the fridge.

In a large mixing bowl, beat together the cream cheese and sugar until soft, then beat the Biscoff until fully combined. Finally, add the double cream until the mixture is thick and sturdy.

Spread over the base and let chill for up to 6 hours or until it is set.

When the cheesecake has set, melt the Biscoff spread and pour over the top of the cheesecake. You can add some crushed lotus Biscoff biscuits for decoration, pop in the fridge for another 30 minutes and you're good to go, enjoy!
Please tag us on Instagram, or Facebook, or Twitter if you decide to try this cheesecake out, we love to see you enjoying our recipes!
Some of our other gluten-free and vegan recipes:
Know someone who would like this?
Share it with the links below
LiberEat's allergen and error detection technology provides an allergen safety blanket for food businesses to ensure that consumers are safe and healthy when eating at your restaurant or consuming your food products.
LiberEat offers a second line of defense for food businesses by detecting errors, allergens, and other harmful ingredients. Food businesses can apply this technology directly to identify errors in allergen communications, preventing the risk of injury. Get in touch with us today to learn more about our Allergen Detection Technology.
To find out how LiberEat Technology supports food businesses to detect allergens and errors, to protect consumers