What crisps are Gluten-Free?
For the gluten-free savoury lovers, no need to fear. You will not be missing out on your crisp fix. We have created a list of the top 10 gluten-free crisps. 
Unfortunately, some famous crisp brands such as Walkers, Doritos and Pringles are not all free from gluten but don't worry because we have got a list of savoury, salty snacks that are safe to eat, which are just as delicious. These gluten-free options are amongst our LiberEat team's favourite crisps, perfect for chilling with a movie or taking on a picnic.
We have got some classic branded crisps that are surprisingly gluten-free such as Tyrrell's, Golden Wonder…keep reading on to see more!
Your Favourite Crisps are Gluten-Free
This list will quickly help you identify the pack of crisps you can pick up for your lunch, to bring to a party, or just for a snack at the cinema. We've found the answer to your question 'What crisps are Gluten-free?'
Gluten-Free crisps you will probably find in your local supermarket!
Without further ado, let us run through the top ten gluten-free crisps:
Nearly all of Tyrrells crisps are gluten-free! They also mark it as gluten-free on their packaging. Their base ingredients are potatoes, sunflower and salt. With no artificial ingredients. And a further bonus – their crisps are all hand-cooked in England.
The list of gluten-free Tyrrell's crisps extends to:
Aberdeen Angus Crisps

Black Truffle and Sea Salt Crisps

Cider Vinegar and Salt Crisps

English Smokey Barbecue Crisps

Mature Cheddar and Chive Crisps

Naked Unsalted Crisps

Posh Prawn Cocktail Crisps
Root Vegetable Crisps
Sea Salt and Black Pepper Crisps
Sea Salted Crisps
Smoked Paprika Crisps
Sunday Roast Chicken Crisps
Sweet Chilli and Red Pepper Crisps
Sweet Potato Lightly Salted Crisps
A perfect little snack for kids and big kids (like us)! 
Pom Bears are light, salty, and crispy potato crisp shaped like a bear, they melt in your mouth and are really tasty. They are gluten-free and vegetarian, cooked using vegetable oil! These are the ideal snack for someone with dietary requirements, intolerances, or living a gluten-free, and vegetarian lifestyle.
The Cheese and Onion Potato Snacks and Original Potato Snacks are both labelled gluten-free on the packaging.
All Popchips products are gluten-free and officially approved by the Gluten-Free Certification. Instead of fried crisps, these goodies are popped; which is where they get their name. The BBQ flavour is our favourite, they have a sweet, tangy sauce with a hint of smokeyness. They are only 90 calories per small pack. Perfect for a lower-calorie snack.
Other Popchips products that are gluten-free:
Sour Cream and Onion Chips

Original Popchips

Sea Salt and Vinegar Chips

Thai Sweet Chilli Chips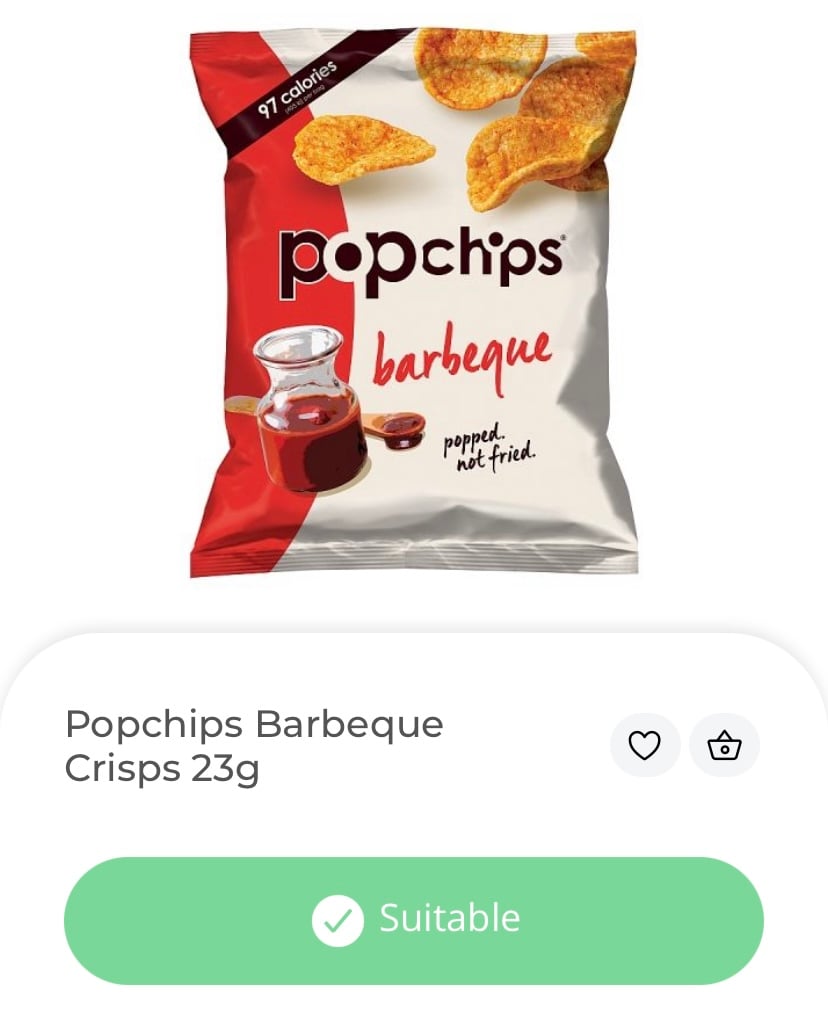 Proper chips are similar to Popchips but they are made from lentils and closer to tortilla chips. They pack lots of flavour and loads of crunch. Lentils are high in protein and a source of fibre and iron. Proper Chips are a great crisp option, the gluten-free flavours are: 
Barbecue Lentil Chips

Salt and Vinegar Lentil Chips

Sea Salt and Lentil Chips

Sour Cream and Chive Lentil Chips

Sweet Sriracha Chilli Lentil Chips
All Seabrooks crinkle cut crisps are gluten-free, and they believe that the flavour should not be compromised just because they are gluten-free. So definitely a winner of a crisp option, mainly because they have an extensive range of flavours.
They include:
Beefy Crisps

Canadian Ham Crisps

Cheese and Onion Crisps

Cream Cheese and Chive Crisps

Fish and Chips Crisps

Lamb and Mint Crisps

"Minion" Mini Variety Pack

Prawn Cocktail Crisps

Salt and Vinegar Crisps

Sea Salted Crisps

"Trolls" Ketchup Crisps

Variety Pack

Worcestershire Sauce Crisps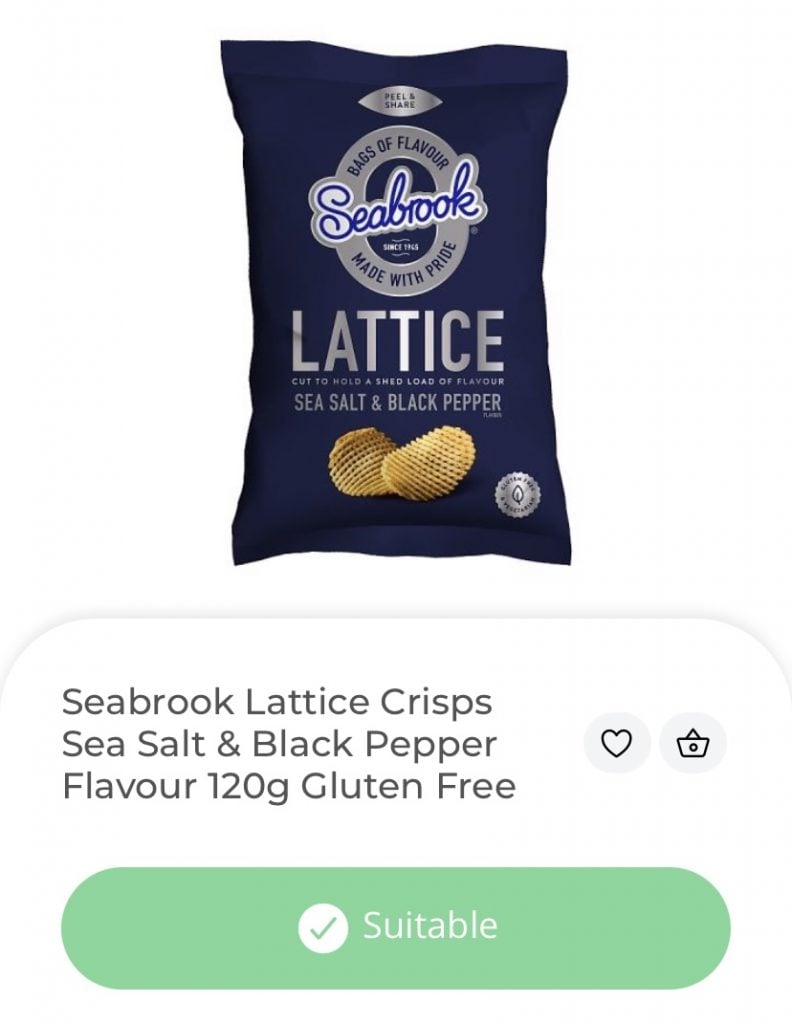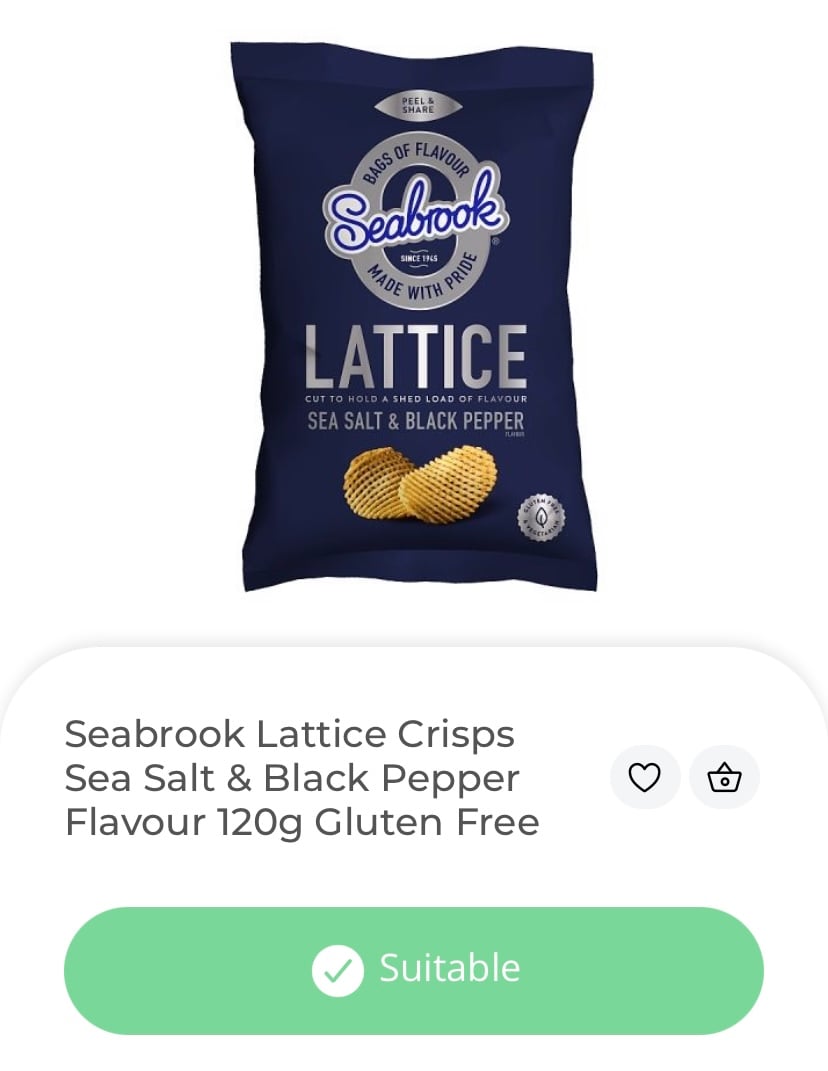 The popular British crisp brand, Golden Wonder, has some gluten-free options. They are made with the key ingredient, potato, and do not list wheat as an allergen. Other ingredients include salt and sunflower oil except for the Tomato Ketchup flavour, which contains wheat flour. 
Golden Wonder Crisps do not label their products as gluten-free. Other than the Tomato Ketchup flavour, the other flavours appear to be safe to consume for coeliacs.
Kettle Chip crisps are gluten-free and certified by the Gluten-Free Certification Organisation. One of the best crisp brands that produce gluten-free crisps. They use real ingredients only, no artificial products. They offer a variety of hand-cooked potato crisps, vegetable, and wholegrain crisps. Kettle chips pack a fair punch of flavour too.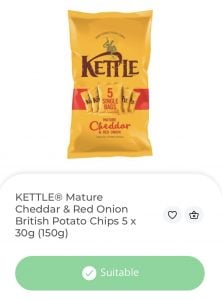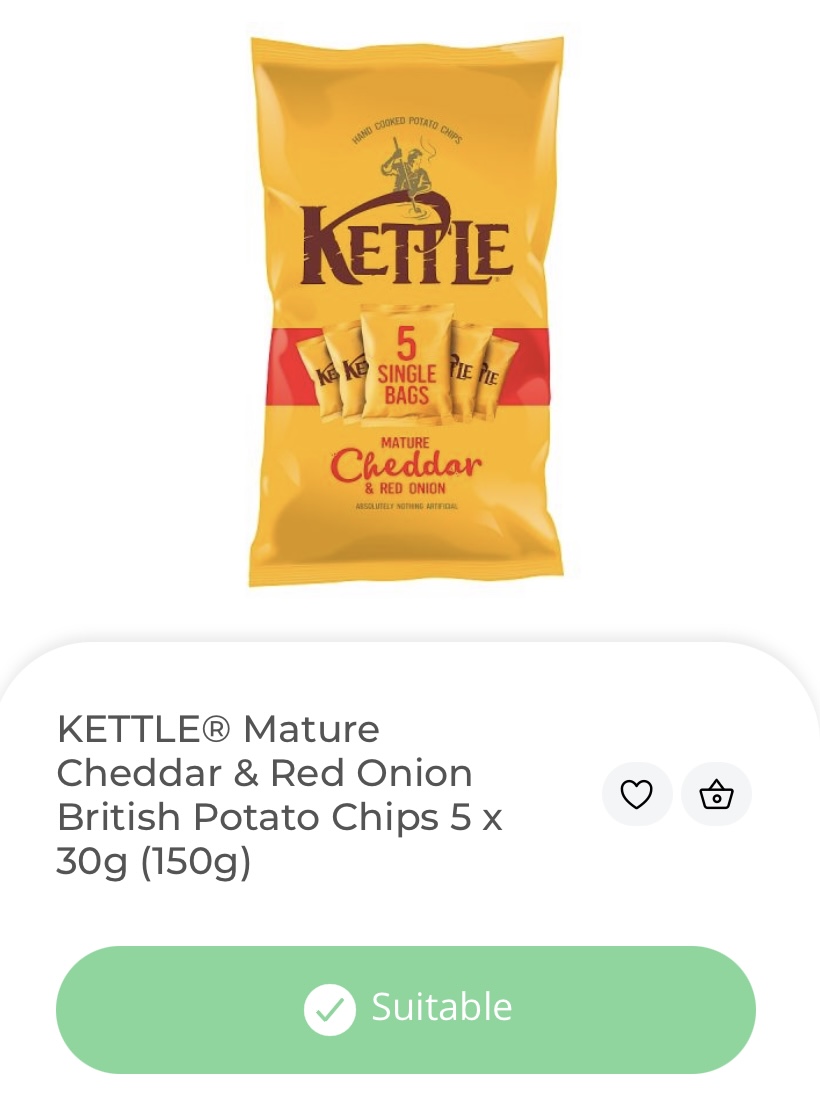 Sea Salt and Rosemary Crisps

Roast Chicken and Thyme Crisps

Cheddar and Red Onion Crisps

Lightly Salted Crisps

Sea Salt and Balsamic Vinegar Crisps

Sea Salted and Crushed Black Peppercorn Crisps
Sour Cream and Onion Crisps

Vegan Sheeze and Red Onion

Variety Pack

Steakhouse Barbecue crisps

Sweet Chilli Crisps

Thai Sweet Chilli Crisps
All of Pipers crisps are gluten-free! They made a couple of tweaks to their ingredient list to ensure that all of their products are now gluten-free. How amazing! They are popular in bars and restaurants, so it is an excellent gluten-free brand; as you can enjoy them with a nice G&T or pint. 
Beef Crisps

Cheddar and Onion Crisps

Wild Thyme and Rosemary Crisps

Chorizo Crisps

Tomato Crisps

Cider Vinegar and Sea Salt Crisps

Unsalted Crisps
Unfortunately, Wotsits are not gluten-free but if you are missing your Wotsits fix then Hippeas Chickpea puffs is your answer. Their tortilla snacks are also GF. All their products are made from chickpeas, so Vegan, Gluten-Free, and packed with flavour.
Chilli Haze Chickpea Puffs

Salt and Vinegar Chickpea Puffs

Sweet and Smokin Chickpea Puffs

Take It Cheesy Chickpea Puffs

Chickpea Tortilla Snacks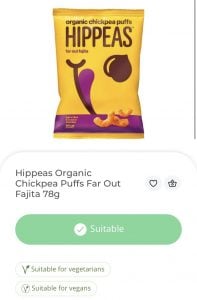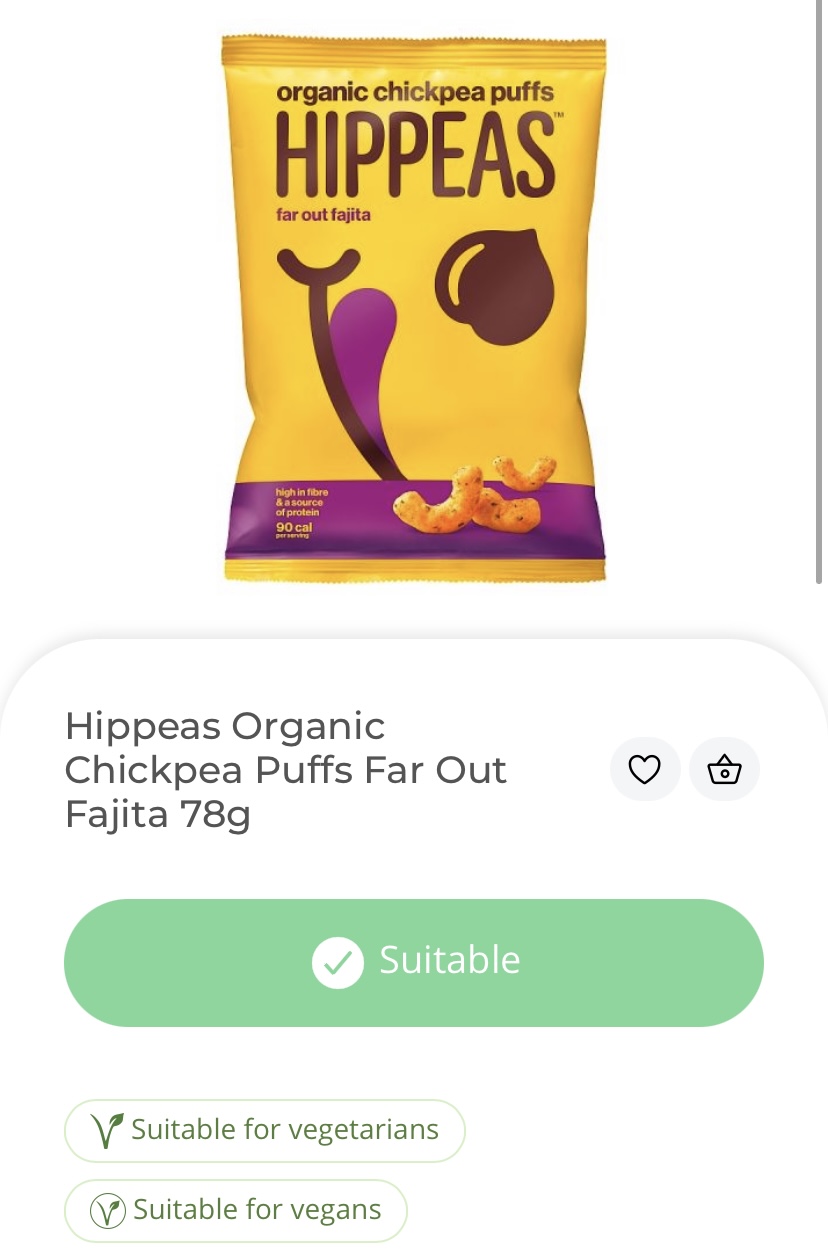 10. Nudie Snacks Cauliflower Crisps
You can get your hands on these delicious cauliflower crisps online at the Nudie Snacks shop or in Holland & Barrett. Made with 40% fresh cauliflower with bold flavours. Made in Scotland from sustainably sourced wonky veg! Their flavours are Katsu Curry and Cheese & Caramelised Onion.
We have done our research to discover the best gluten-free crisps for you. Please let us know if we have missed out on any of your favourite gluten-free crisps and we will make sure to add them in to share with the community. 
Some of our other favourite gluten-free blog posts:
Do you know someone who would love this? 
Feel free to share with the links below.
LiberEat's allergen and error detection technology provides an allergen safety blanket for food businesses to ensure that consumers are safe and healthy when eating at your restaurant or consuming your food products.
LiberEat offers a second line of defense for food businesses by detecting errors, allergens, and other harmful ingredients. Food businesses can apply this technology directly to identify errors in allergen communications, preventing the risk of injury. Get in touch with us today to learn more about our Allergen Detection Technology.
To find out how LiberEat Technology supports food businesses to detect allergens and errors, to protect consumers