Gluten-Free Potato Gnocchi Recipe
Gnocchi is the perfect summer dish, and is surprisingly easy to make gluten-free at home!
You can add gluten-free pesto, tomato sauce, or your sauce of choice for an ultimate summer lunch or dinner.
For those who do not know: Gnocchi is an Italian dish made from potatoes.
They are soft and tender dumplings, which makes for a hearty Italian dish that tastes amazing with any gluten-free sauce and a generous serving of parmesan.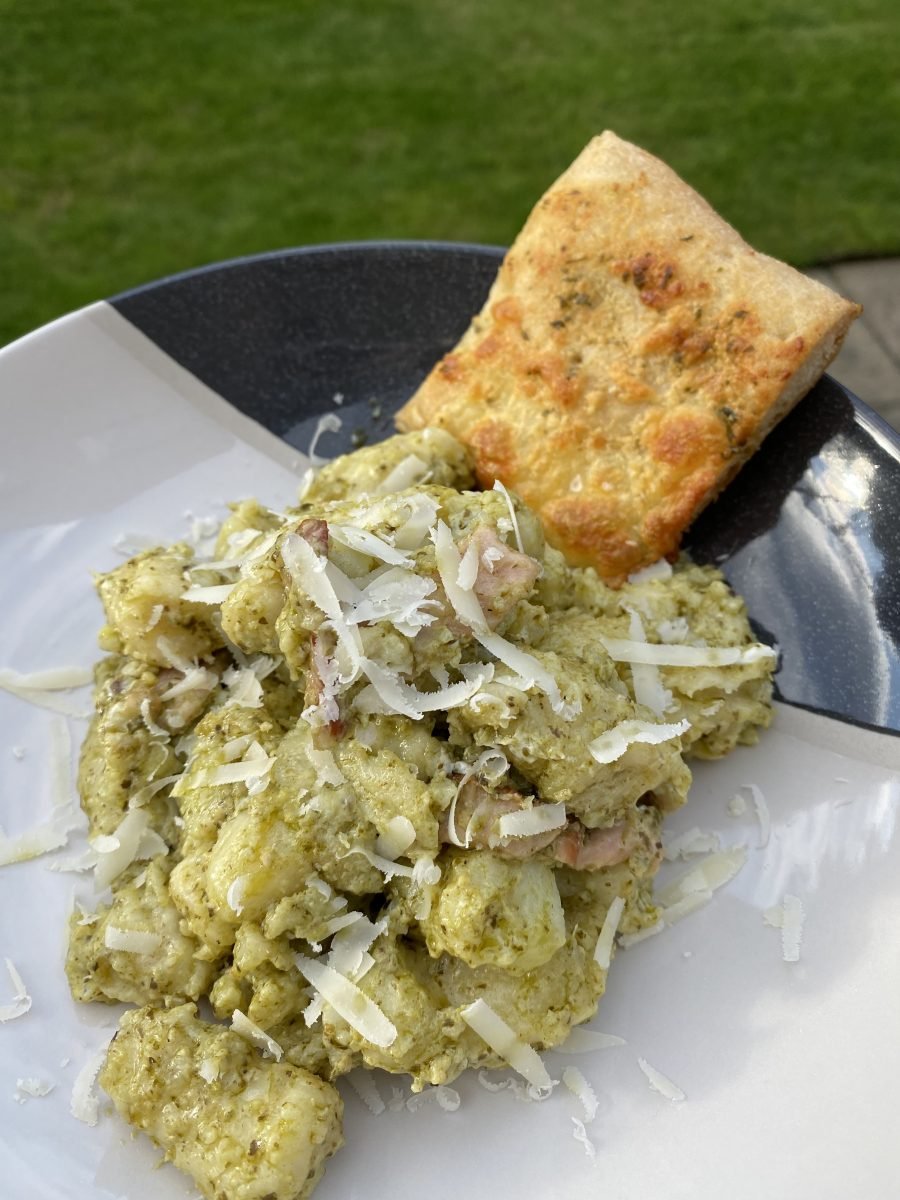 If your gnocchi dough is dry and crumbly then add a little bit of water.
The main reason your dough is crumbly is due to the potato being lumpy, so you can grab a fork and mash any large lumps until smooth.
You really want to make sure that there are absolutely no lumps in the potatoes. If there is you will have hard lumps in your gnocchi. You want it to be smooth and soft.
Take as much time as you need to make sure the potatoes are boiled until soft and mashed until smooth.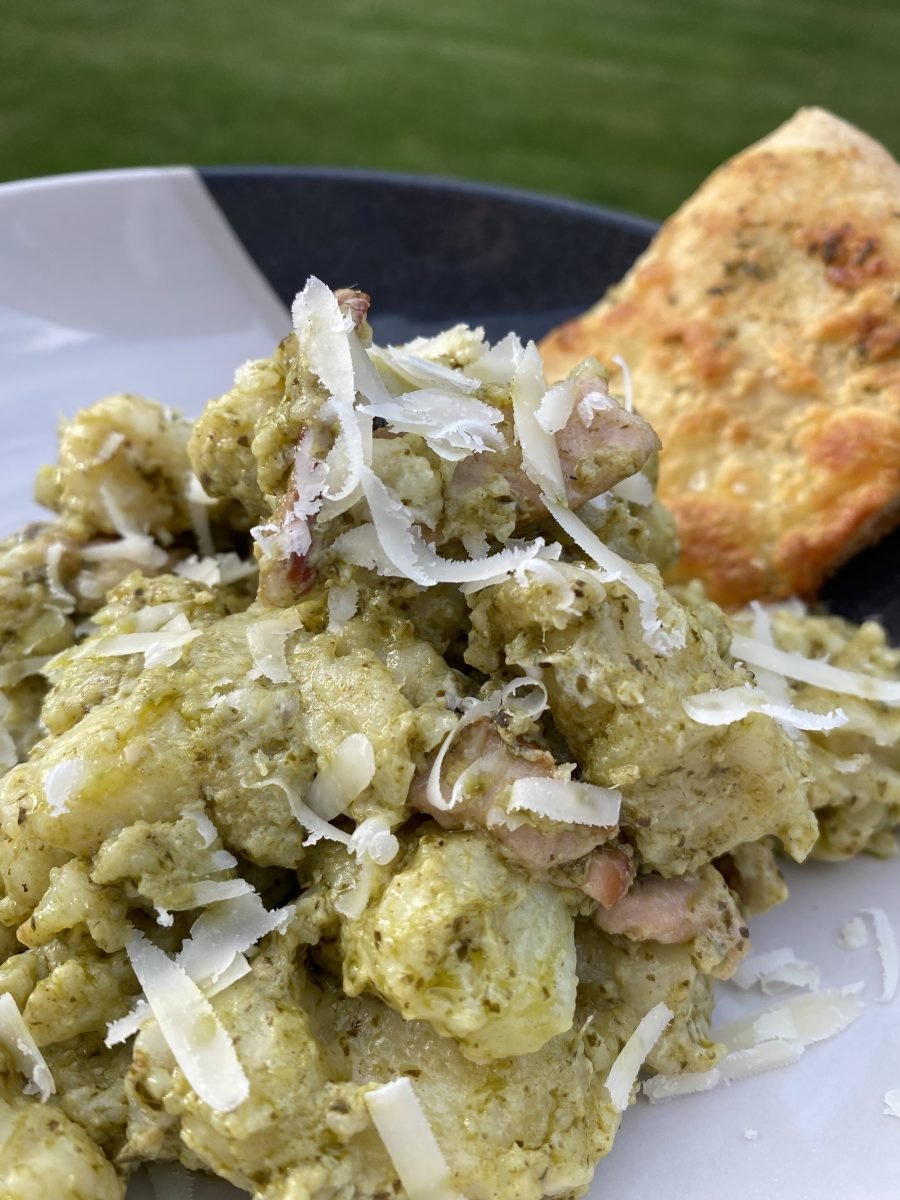 Top Tips for making gnocchi:
 Do not add too much flour. This will make the gnocchi tasteless and hard. Add the flour gradually until it is no longer sticky, you can always add more flour but you cannot take it away once it is added. 

Work with your dough in small batches, this makes handling the dough a lot easier.
We hope you love this gluten-free gnocchi recipe as much as we do! It's a good one.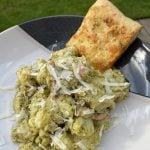 Print Recipe
Gluten-Free Potato Gnocchi Recipe
Gluten-Free Gnocchi made at home! An easy recipe to pair with your favourite sauce and fresh parmesan. An authentic and wholesome summer dish.
Ingredients
2

pounds

russet potatoes

around 4 large potatoes

1

tsp

salt

1

tsp

ground black pepper

1

egg

190

g

gluten-free plain flour

extra to dust

2

tbsp

butter

for frying

parmesan

to serve
Instructions
Boil water in a large pan, add a pinch of salt and the potatoes, boil for 20-25 minutes or until soft and a fork can easily pierce through. Drain the water and set it aside to cool slightly (until cool enough to handle).

Peel the skin off the potato using a peeler or your fingers. Mash the potatoes until there are no lumps. Add the salt and pepper and mix well.

Make a well in the middle of the potatoes and add the egg into the middle. Whisk the egg slightly before gently mixing it into the potatoes.

Place 140g of flour on a clean surface. Put the potato dough on top of the flour. Working quickly, start to knead the dough, using as much flour as you need until the dough becomes less sticky and consistent.

Slice the dough into quarters. Roll out one part into a long rope 1 inch wide. Cut the rope in half and cut it into 1-2cm squares, set aside on a lightly floured surface and repeat with the remaining dough.

Optional: place each square of gnocchi on the base of the fork up to the fork tips to make a nice gnocchi shape.

In a large pan of boiling water, add the gnocchi in batches, stirring occasionally. Remove once all the gnocchi starts to float to the top, taste the gnocchi to see if it is ready.

Extra step: If you want to crisp up your gnocchi you can heat the butter on medium heat until lightly browned.

Add your favourite sauce (we used gluten-free pesto), parmesan and enjoy!
Please tag us on Instagram, or Facebook, or Twitter if you decide to try these out. We love to see your kitchen successes!
Some of our other gluten-free recipes:
Know someone who would like this?
Share it with the links below
LiberEat's allergen and error detection technology provides an allergen safety blanket for food businesses to ensure that consumers are safe and healthy when eating at your restaurant or consuming your food products.
LiberEat offers a second line of defense for food businesses by detecting errors, allergens, and other harmful ingredients. Food businesses can apply this technology directly to identify errors in allergen communications, preventing the risk of injury. Get in touch with us today to learn more about our Allergen Detection Technology.
To find out how LiberEat Technology supports food businesses to detect allergens and errors, to protect consumers