Vegan Jamaican Ginger Cake - The Easiest Recipe Ever
LiberEat has created a one bowl ginger cake recipe, it really is as easy as putting all the ingredients in a bowl, giving it a whisk, and baking! 
The easiest Ginger Cake recipe you will ever find. And it is vegan and gluten-free!
Make this your go-to ginger cake recipe, it cannot go wrong. Perfect for a Saturday afternoon treat that the whole family will enjoy with a cuppa tea.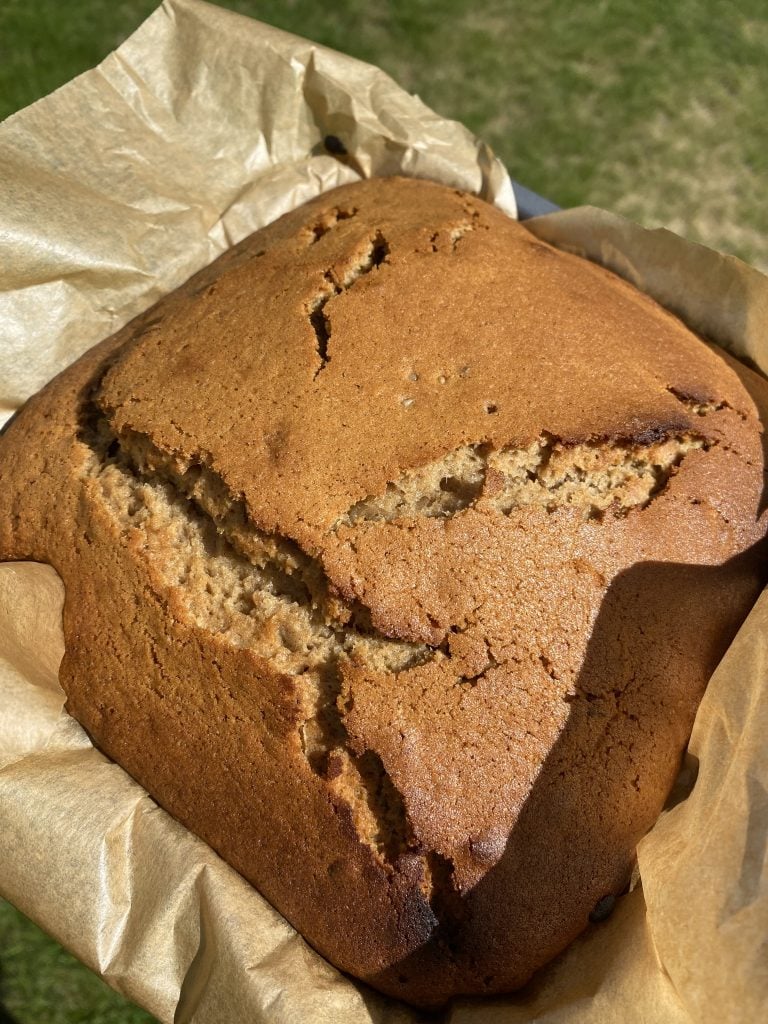 Vegan & Gluten-Free Chocolate Ginger Cake
For the chocolate lovers out there, you can turn this ginger cake recipe into a delicious and moist chocolate ginger cake! By substituting 50g of the flour for 50g of GF & Vegan Cocoa Powder. 
This makes for a beautiful, spicy chocolate ginger cake.
To make this a bundt cake, pop in a bundt tin and bake for 40-45 minutes.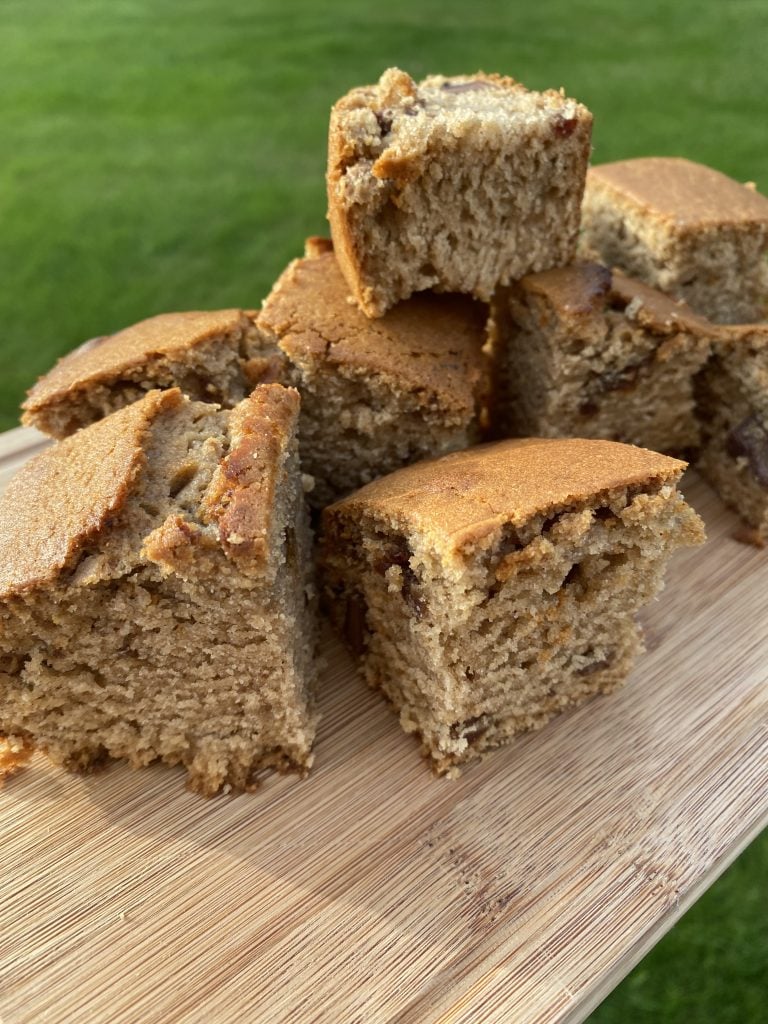 Add your favourite ingredients
This recipe is so forgiving, you can add all your favourite spices or fruits and it will still come out a treat. 
Our favourites are:
Dates – chopped or blended

Chilli – a pinch for extra heat

Dairy-Free Dark Chocolate – Check out our Top 10 Vegan Chocolate bars or our Top 10 Gluten-Free Chocolate Bars.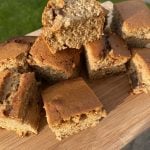 Print Recipe
Gluten & Dairy-Free Ginger Cake Recipe
This Vegan & Gluten-Free Ginger Cake Recipe is the easiest ginger cake recipe you will come across. Made in one bowl and a total crowd pleaser.
Ingredients
350

g

gluten-free plain flour

225

g

soft brown sugar

100

ml

coconut oil or vegetable oil

2-3

tsp

ground ginger

1

tsp

ground cinnamon

1

tsp

baking powder

1/2

tsp

bicarbonate soda

1

pinch

salt

4

tbsp

treacle/molasses

220

ml

water
Instructions
Preheat the oven to 180 degrees c. Line an 8x8 square tin with baking paper.

Place all the ingredients into a bowl and mix with a hand whisk. Put in the oven for about 40 minutes until risen and a cocktail stick comes out clean.
If you enjoyed this Vegan and gluten-free ginger cake recipe, you might enjoy more LiberEat recipes including recipes from The Vegan Society Trademark & lots of other amazing creators! More than 400+ recipes to choose from to satisfy all your cravings!
Some of our other vegan and gluten-free recipes:
Do you know someone who would love this? 
Feel free to share with the links below.
LiberEat's allergen and error detection technology provides an allergen safety blanket for food businesses to ensure that consumers are safe and healthy when eating at your restaurant or consuming your food products.
LiberEat offers a second line of defense for food businesses by detecting errors, allergens, and other harmful ingredients. Food businesses can apply this technology directly to identify errors in allergen communications, preventing the risk of injury. Get in touch with us today to learn more about our Allergen Detection Technology.
To find out how LiberEat Technology supports food businesses to detect allergens and errors, to protect consumers