Vegan Hot Dog Options in your UK Supermarket
Since it is summertime and the nice weather has been trying to peek through in the UK, it is time for some more BBQ ideas, but this time we will show you the best vegan hotdogs that you can probably find in a shop near you! You can cook these on the barbeque, under the grill, or in a frying pan. 
LiberEat is here to show you the best vegan hotdog options from a variety of supermarkets. We will also show you our favourite hotdog toppings to elevate your hotdog from a boring hotdog to the ultimate loaded hotdog with all of your favourite toppings included. 
Are Hot Dog Buns Vegan? Hot Dog Rolls
Our favourite vegan hot dog buns are the Warburtons Sliced Hotdog rolls, so easy that you don't need to cut them yourself, just place one of the hot dogs/sausages below in and fill up with your toppings.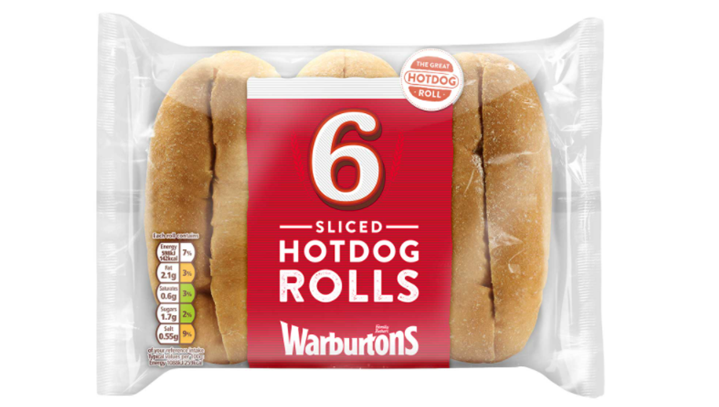 Our favourite Vegan Hot Dogs:
M&S Plant Kitchen Chorizo Puppies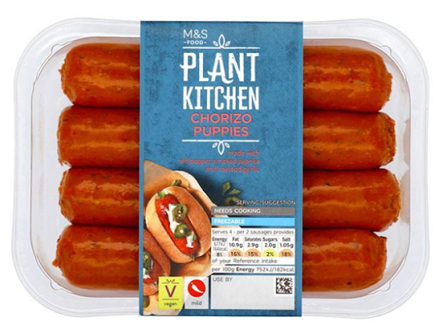 You get eight vegan sausages in this pack. They are mildly spiced with smoked paprika, chilli powder, and roasted garlic. Ingredients include mushroom, red pepper, soy, and caramelised onion sausages, so tasty and filled with flavour.
For the best results, fry these sausages or place them under the grill following pack instructions. They will also crisp up nicely on the outside if you choose to cook them in an air fryer.
Gluten-Free & Vegan goodness! 
Price: £3
Fry's Plant-Based Original Hot Dogs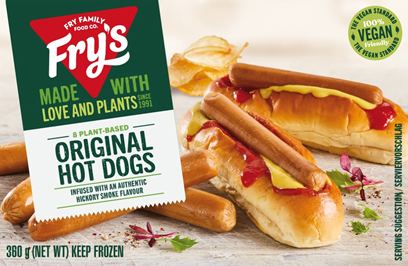 In this pack, you'll get eight naturally smoked hotdogs made from various vegetable proteins and a mix of herbs and spices. Fry's Hot Dogs are The Vegan Society Trademark approved. Unfortunately, Fry's hotdogs are not gluten-free as they include wheat but are strictly vegan along with the rest of their products
Price: £2.75
Moving Mountains Plant-Based Hot Dogs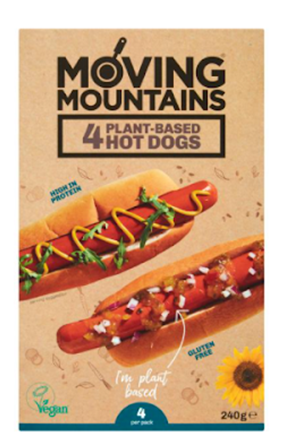 The Vegan Society Trademark approved Moving Mountains Plant-Based Hot Dogs contains four hot dogs in this pack; they are uniquely made from sunflower seeds, which means they are high in protein, have a natural smokey flavour, and a bouncy hot-doggy texture.
You would really never guess that they are plant-based, pop in between your bun and fill it up with fillings!
Gluten-Free and Vegan.
Price: £4
Fried onions for hot dogs
The LiberEat Team all agree that the ultimate hotdog topping is fried caramelised onions. They are so easy to make and top a vegan hotdog perfectly.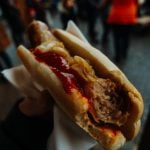 Print Recipe
Fried Onions for Hotdogs
The LiberEat Team all agree that the ultimate hotdog topping is fried caramelised onions. They are so easy to make and top a vegan hotdog perfectly.
Ingredients
1

tbsp

vegetable oil

20

g

vegan butter

we used Vitalife Dairy Free Spread

6

red onions

thinly sliced

1

tbsp

brown sugar

1

tbsp

wholegrain mustard
Instructions
Heat the oil and butter in a frying pan on medium heat, once hot, add the chopped onions and fry for 20-25 minutes until they become very soft.

Turn up the heat slightly, add the sugar and mustard until they are caramelised. This should take around 5 minutes. Season with salt and pepper, to taste.

Place it on top of the hotdog! Enjoy!
Mustard goes really well with hotdogs and fried onions. Luckily for mustard lovers, most brands and varieties are vegan! The exception to this is honey mustard and in some cases Dijon mustard. You can check on the product search function to see the variety of mustards that is suitable for your dietary requirements. We like to mix English mustard and tomato ketchup.
However, if you are not a mustard lover, you can check to see our Top 10 Vegan condiments that might work well on your hotdog such as ketchup, HP sauce…
Other vegan hot dog toppings: 
You can literally add whatever you like, and that's why hot dogs are a staple at any BBQ!
Please tag us on Instagram, or Facebook, or Twitter if you decide to try these out. 
Some of our other gluten-free and vegan recipes:
Know someone who would like this?
Share it with the links below
LiberEat's allergen and error detection technology provides an allergen safety blanket for food businesses to ensure that consumers are safe and healthy when eating at your restaurant or consuming your food products.
LiberEat offers a second line of defense for food businesses by detecting errors, allergens, and other harmful ingredients. Food businesses can apply this technology directly to identify errors in allergen communications, preventing the risk of injury. Get in touch with us today to learn more about our Allergen Detection Technology.
To find out how LiberEat Technology supports food businesses to detect allergens and errors, to protect consumers