What Is Allergen Management?
Allergen management is a crucial part of any food business's food safety management system. Unlabelled allergens put those who suffer from food allergies at risk of anaphylactic shock and even death. Properly implementing a comprehensive allergen management system can potentially save your customers' lives.
Incorrect allergen management also puts your business at risk of legal fees, expensive food recalls, and negative publicity. LiberEat offers a unique allergens detection technology that can provide your food business with an extra layer of protection.
Who Enforces Allergy Regulations in the UK?
There is a legal requirement to label the 14 major allergens on all food products sold in the UK. Failure to meet this requirement can result in your business being penalised by the local authority. 
How Many Allergens Must Be Labelled?
There are many different types of food allergens ranging from common to rare. Only some of these allergens must be declared on food products under law. These allergen regulations differ between countries. In the UK there are 14 major allergens that must be clearly labelled:
These include:
The US 9 major allergens include:
Milk 

Egg 

Fish 

Crustacean Shellfish 

Tree Nut 

Peanut 

Wheat 

Soy 

Sesame

You can learn more about the UK 14 major allergens through our information hub. Find information about each allergen, where it can be found and the allergic reaction symptoms.
How Do Product Packaging Methods Affect the Need to Declare Allergens?
The 14 major allergens must be declared on all food products in the UK no matter how they are sold or packaged. This includes foods that fall under the following categories:
Prepacked: This includes food products that are fully or partially covered by packaging. These products are ready for sale, and can't be tampered with without changing the packaging. 
Prepacked for direct sale (PPDS): This covers all food products packaged and sold in the same place. This typically includes things like salads and sandwiches.
Non-prepacked foods: Products that fall under this category include those sold loose or unpackaged. This can cover various products, from those offered on bakery counters to meals in restaurants.
Food Allergen Cross-Contamination Risks
People who suffer from food allergies can be put at risk of an allergic reaction by coming into contact with even the smallest amount of an allergen. This is why it is essential to minimise the risk of food allergen cross-contamination at all levels of the food supply chain. This can be done by having completely separate machinery and equipment for allergen-free products.
There may be situations where this is not realistic or practical. Food businesses must then use Precautionary Allergen Labelling (PAL). To state on their product packaging what allergens may have come into contact with the final product, e.g., 'This product was prepared in a factory that deals with Milk and Nuts'.
In food businesses cross contamination can happen through situations such as:
Using the same oil to cook a product with gluten and gluten-free products

Incorrectly cleaning equipment in between use

Failure to thoroughly wash hands

Storing foods containing allergens uncovered next to allergen-free products 

Storing ingredients and finished products together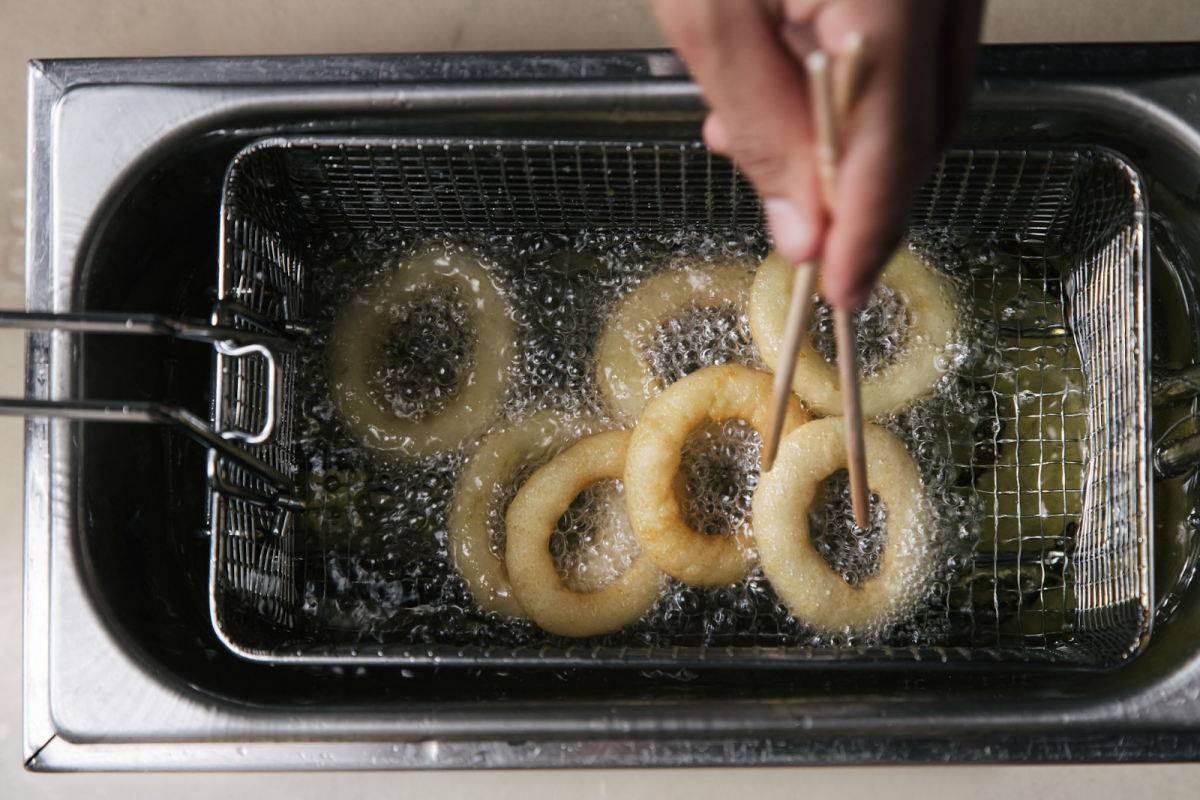 How would a factory separate allergenic from non-allergenic ingredients? 
Raw ingredients must be stored separately from finished products. The

FSA

recommends that they should be put in colour-coded bins with clear labelling.

When producing products with and without allergens it is important to use different facilities and utensils. When this is not viable, all equipment must be

thoroughly

washed between uses. 

It is also recommended to review the order in which products are produced. To minimise risks, food businesses should start producing their allergen-free products first then move on to producing their other products.

Staff training and awareness-raising activities about allergen risks are essential at all levels of the food supply chain. 

Ensure all information on product labelling is up to date and accurate.
Errors in allergen data on food products are the most common cause of product recalls. This is an expensive process for a food business and puts consumers at risk, if not captured, or not caught quickly.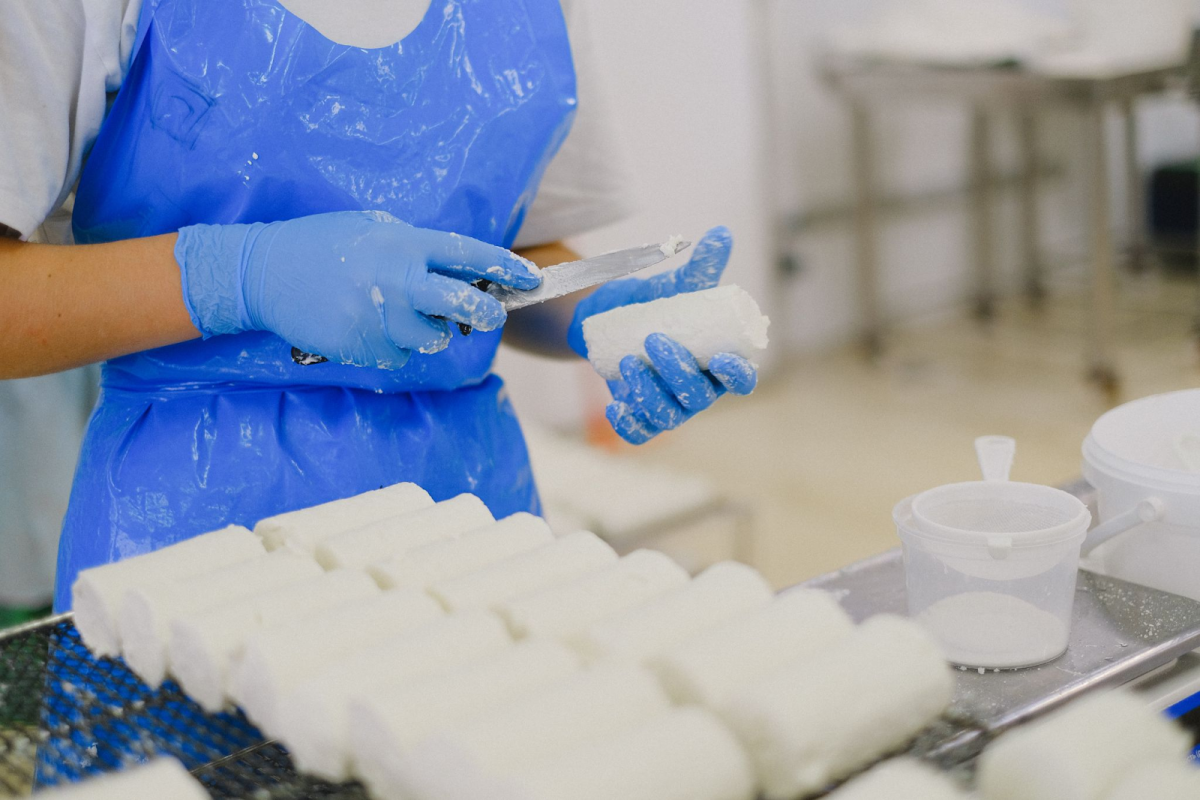 Upcoming Allergen Label Guidance Changes
The Food Standards Agency recently announced a review of some of the legislation around precautionary allergen labelling (PAL). This involves food products that would be labelled things such as 'may contain nuts'.  The aim of this review is to make packaging less potentially misleading to consumers with food allergies and intolerances.
After this review period, the current guidance would change, with PAL having the requirement to clearly specify which of the 14 major allergens it may contain. This would see allergen disclaimers changing from stating 'may contain nuts' to 'may contain peanuts and tree nuts'.  
Guidance would also affect the use of 'free-from' labelling on products. This is to prevent companies from having a milk-free product also including precautionary allergen labelling that stating it 'may contain milk'. Products that require this would no longer be classed as a 'free-from' product. This is to avoid misleading consumers who may accidentally ingest their to-be-avoided food allergen, risking their life.
LiberEat Allergen Detection Technology
Food allergen rules and regulations continue to change and evolve. Food businesses must be vigilant when working with ingredients containing allergens and exercise due diligence when providing ingredient and allergen information to consumers. 
LiberEat offers a second line of defence for food businesses by detecting errors, allergens, and other harmful ingredients with our proprietary food safety technology. Food businesses can apply this technology directly to identify errors in allergen communications, preventing the risk of injury. Contact us today to learn more about our allergen detection technology.
LiberEat Allergen Detection Technology is a SaaS platform that provides an allergen safety blanket for food businesses to ensure that consumers are safe and healthy when consuming your food dishes and products.
To find out how LiberEat Technology supports food businesses to detect allergens and errors, to protect consumers