Today we got to put our Chief Marketing Officer, Michelle, in the hot seat and ask her some questions. Her positive 'Learn it all' attitude constantly drives her to learn new things and pass these insights on to the team. 
She sat down with us to discuss why she loves her role at LiberEat and how she manages to keep up with the ever-evolving world of marketing and technology.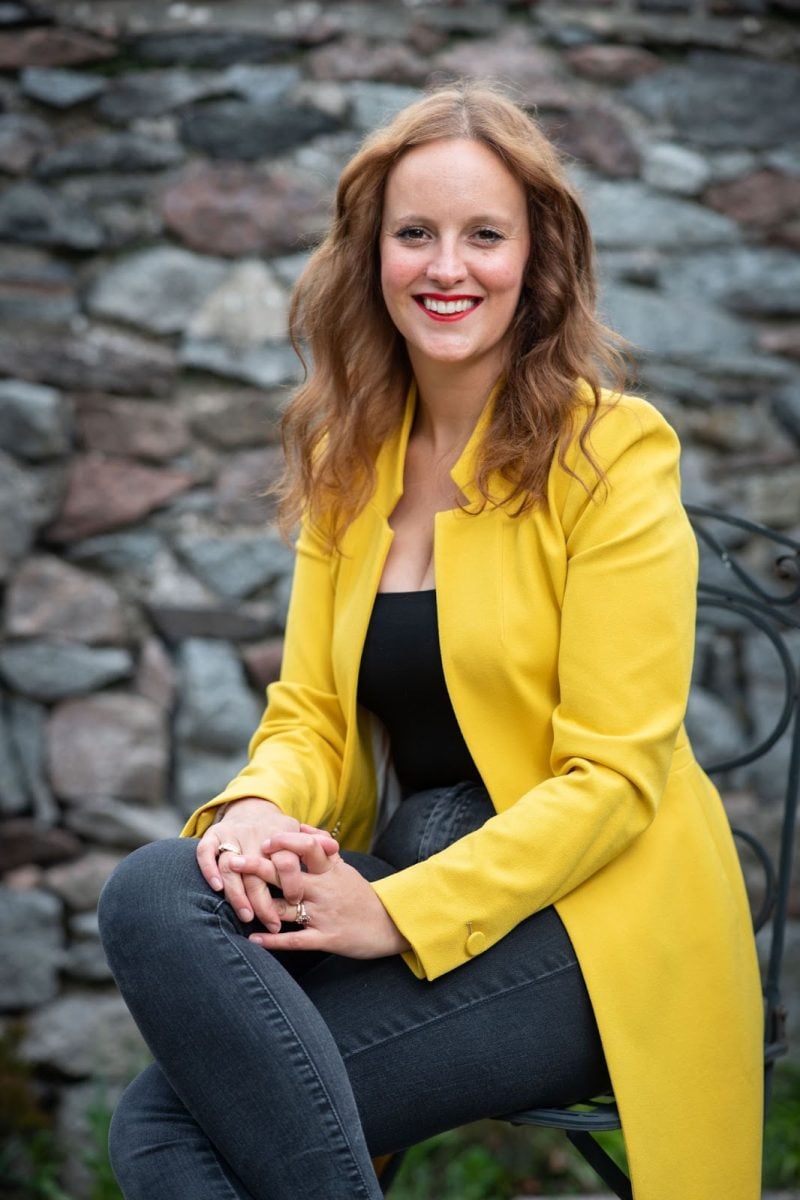 How long have you worked at LiberEat?
Since August or September 2020, two and a half years ago. I knew of LiberEat from a previous life, I always thought what they were doing sounded like an inspiring mission. 
As I have food intolerances and allergies, I was very aware of their mission's importance. I knew Barry previously in a professional capacity and always thought he was a lovely guy. So when the opportunity arose for us to work together, we were both excited. 
Where are you from? Where do you stay now?
I am originally from Aberdeen in, Scotland. Then I spent some time in London, and now I live in Edinburgh.
What did you do before joining LiberEat?
I have worked in marketing for around 13 years now. I have worked for lots of different companies over the years. These have been across various industries from accountancy to entrepreneurship, PetTech and even boiler installation!
Quite a few of the businesses that I've worked for in senior marketing roles, running teams have been technology businesses, startups and scale-ups. I have always had a keen interest in technology.
Personally, I am obsessed with food. I love cooking, exploring recipes and studying food trends on TikTok. I even used to have a food blog where I made gluten and dairy-free recipes – but I decided writing content in my spare time was a bit of a busman's holiday. I still love creating new recipes and sharing them on social media.
When the opportunity to work for LiberEat came about, it tied together my love of technology, doing work for good and also food, which are big parts of my life – it was a no-brainer.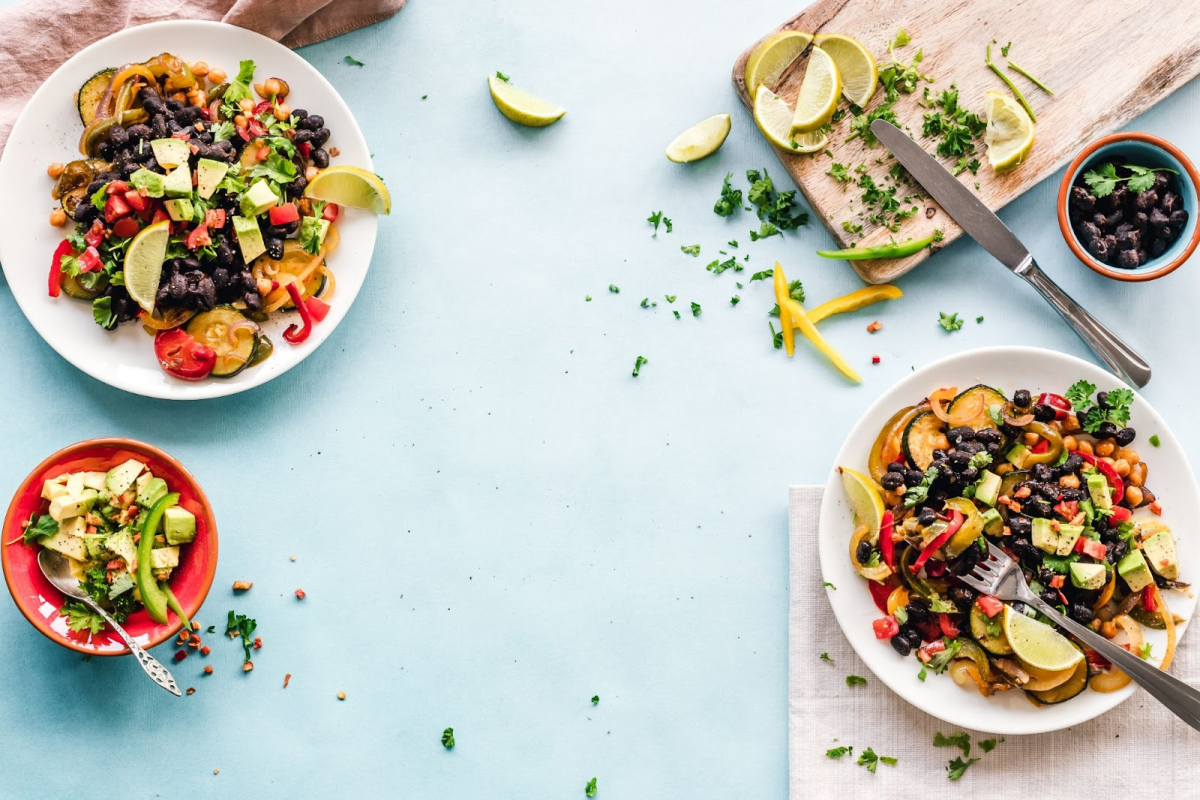 As Chief Marketing Officer, what does a typical day look like for you at LiberEat?
A typical day in the life of LiberEat:
In the morning, we have a team meeting to look at what marketing tactics and campaigns we are pushing forward for that week. 
During the day, I could be working on things like:
Reviewing content written by the team: making sure that it appeals to our target audience, reads nicely and is optimised for the search engines

Working on an overall marketing and sales enablement plan for the business

Putting together a slide deck for either customers or investors

Working on strategic plans with the Senior Leadership Team

Creating plans for SEO, Content marketing, PPC

Driving partnerships or preparing for events and exhibitions
Currently, we are working on optimising the website generally for our target audiences, which are mostly Food Safety and Quality Assurance professionals and food businesses.
How would you describe what we do at LiberEat and why it is unique in the food safety sphere?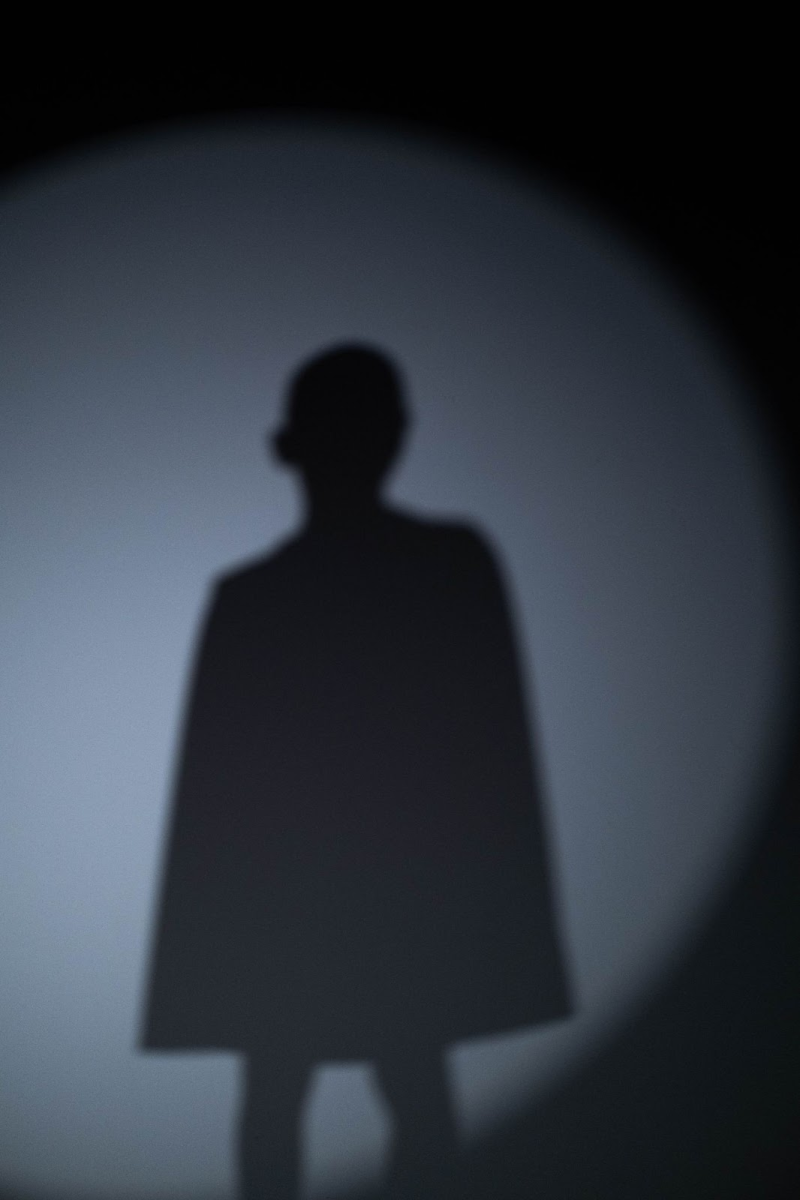 I would describe our work at LiberEat as secret superheroes in food safety. We are catching errors in food data and allergens that businesses might miss. By doing so, we are potentially saving consumers' lives. 
We're super secret superheroes because we catch the errors before they reach consumers. Nobody needs to know we exist, but we save consumers and food businesses from huge headaches and heartaches when things go wrong.
Our technology also saves businesses a lot of money and hassle regarding legal implications and food recalls. 
It is unique because nothing like this exists in the food safety marketplace. There are a lot of solutions for more people manually checking the data that is entered. So it's a lot more humans checking humans' data.
LiberEats technology at identifying, detecting and alerting businesses to errors and allergens is more advanced and accurate. That makes it extremely exciting and cutting-edge, which is one of the reasons I love working with LiberEat.
What's one of the most exciting things you have learnt since working at LiberEat?
Oh, I've learned so many interesting things working at LiberEat. A lot about technology, machine learning, development and technology roadmaps: the most interesting thing I've learned is about allergens and the foods containing particular allergens.
I didn't know what lupin was before and had no idea there were so many considerations with E numbers within food. Some E numbers may be vegan or made from animal derivatives; having the wrong one detailed in the food data of a food product can mean that it's no longer vegan. 
I've been most surprised and alarmed by how many food recalls there are and how many errors slip through the cracks of current processes. I get alerts from the FSA via email, so every time there is a food recall due to allergens, I can see it. I am surprised by how many there are and how dangerous and scary that is.
What is your favourite thing about working at LiberEat?
Every morning when I get up, I'm excited about going to work, and I know that we are going to make a huge impact on the world and we are potentially saving people's lives. 
I also love how collaborative the team at LiberEat are. There are no egos in the business, and if anything needs to be done, everyone will roll their sleeves up and help somebody in different departments whenever they need it. I think that's a great environment to work in and to thrive as a team.
What is one of the most challenging parts of your job? How do you try to overcome it?
I think the biggest challenge in my job is that, apart from food safety and quality assurance professionals, not many people know the magnitude of the problem we're fixing. 
People on the street, and those with allergens, generally don't know how many errors slip through the cracks. People don't know how many allergens are identified and how many food recalls there are due to allergens, etc.
I think the solution is working directly with food safety professionals who 'get it' and take food safety extremely seriously and using them as pioneers in allergen detection. We are lucky to be working with such individuals and such businesses. 
The more trailblazers in allergen detection that we get on board, the more people will be excited about how we're making a difference in the world. 
The problem is that people don't search online for allergen safety detection on search engines. So we have to find another way of educating people that we exist.
How do you keep on top of your tasks and stay organised?
I have lots of systems in place to stay organised. I like to be very organised and have my deadlines, project management tools and tasks all laid out. I want everyone to work towards common goals, agree on timelines, and be realistic with workloads and schedules. 
But my biggest hack for staying organised is not just having a to-do list but slotting times for tasks into my diary and being realistic. So if you look at my diary at any given time, I will take time aside for things such as:
an hour and a half to review content

an hour to write a video script

an hour and a half to write a press release

two hours to work on a marketing plan  – etc.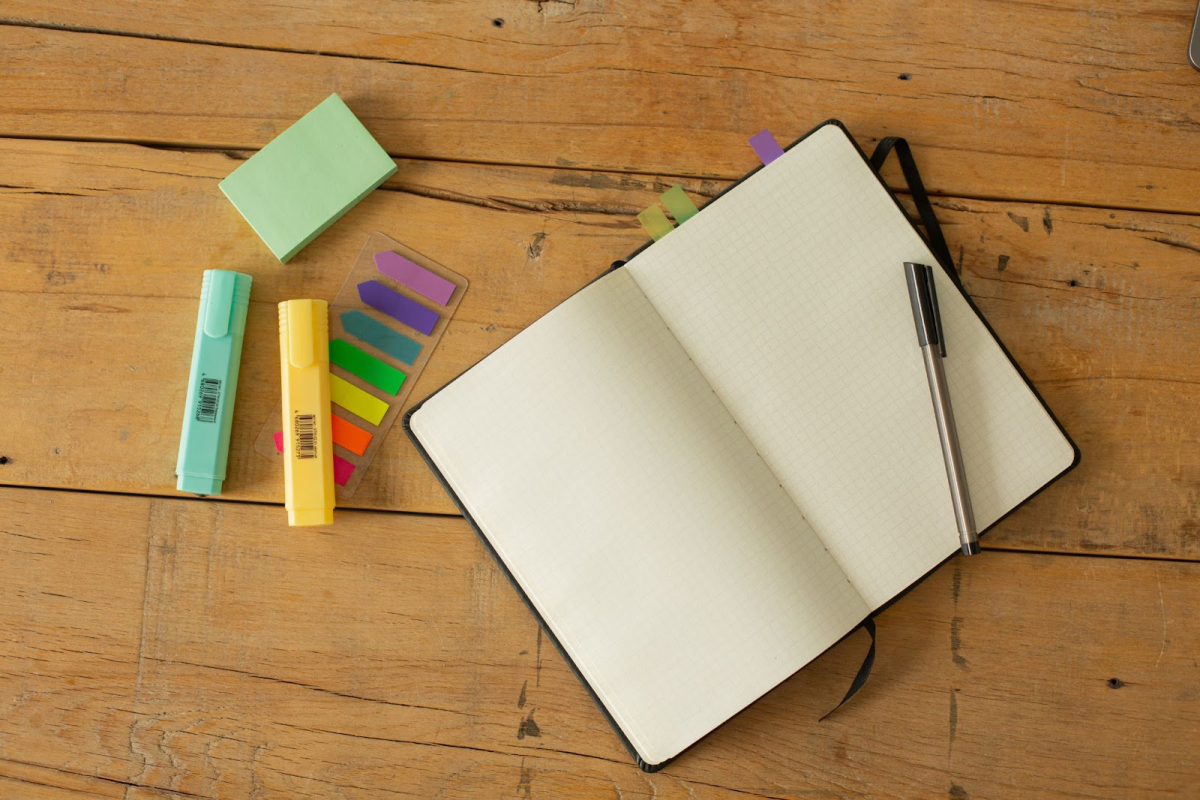 Putting those times in my diary means that I'm committed to that time to do it.
If I'm not in the right mindset to do that task, then, I can easily move it to a different part of the day or to an other day when I know I'll be more in the headspace for it. 
I find that it helps me keep up with my flow. Everyone has a flow when they work best, and sometimes I can be in a mathematical calculating 'return on investment' mindset. Other times I can be in a creative coming up with ideas mindset. If I'm not in the right mindset for the task then I move it to when I think I will be.
If you had to describe yourself in three words, what would they be?
Data-lead
Customer-obsessed
Tenacious (passionately driven to achieve our goals)
What are some facts about you people might not know?
I once zip-lined from one end of Pittodrie Aberdeen Football Stadium to the other dressed as the Riddler from Batman. 
I also cycled from Glasgow to Edinburgh for charity – more than 100 miles in less than eight hours.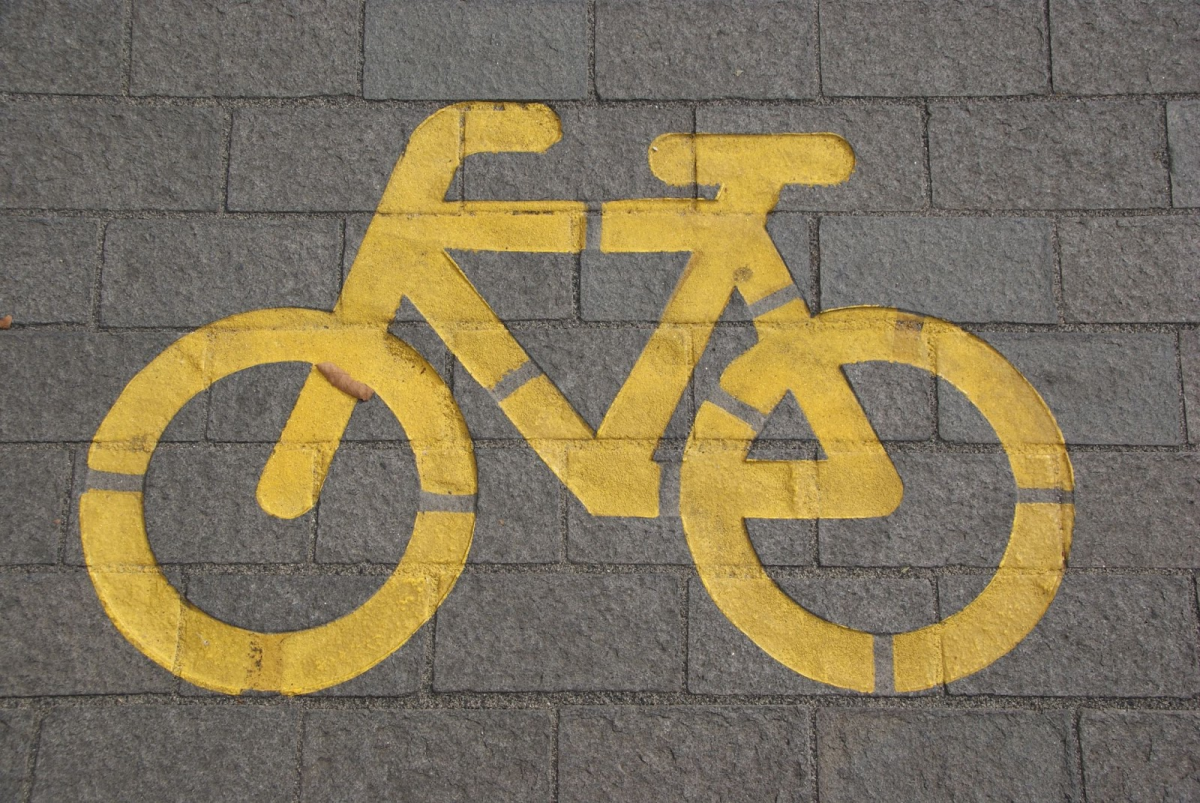 When I was younger, I used to sing in a band and wanted to be a rock star when I grew up!
Why do you think the technology LiberEat provides is so vital for the food industry?
Nothing like this exists. Nothing has such a high degree of accuracy in detecting allergens and errors. 

Lots of errors are slipping through the cracks. That is terrible news for businesses and for consumers who have allergies.

It is the future gold food safety standard and can save lives!
LiberEat is a food technology business, what technology trend do you find most exciting right now?
It's probably not the most cutting-edge right now because it's been around for a while, but smart home technology is amazing.
I have an Amazon Alexa on my desk that I can use to calculate currency exchange rates, play my favourite songs, keep up with current events, listen to podcasts, and tell me an inspirational quote when I need one. 
It feels like having a really helpful colleague in your office full of knowledge, which constantly amazes me!
What skills have you developed since working with LiberEat?
A relatively new skill I have learned is thinking about a business from an investor's perspective. We have spoken to many investors, And the questions they ask about us has helped to frame how I think about the business differently.
It has also helped me think about targeting messaging to a different audience. 
I've been customer-obsessed with food safety professionals, but now I like to think about what the business looks like to investors., why it will make a huge impact in the world and how it can be really commercially viable.
That's the key thing that I've learned.
I've learned a lot about investment from our CEO Barry, to be honest, that's his original background. I have met a lot of investors in my time and helped businesses to present, but I haven't presented to investors myself before LiberEat, and I think it's a really exciting experience.
What's your proudest achievement so far since working with LiberEat?
When Barry brought me on board the business, we had a consumer-facing app. My goal was to increase it by an additional 15,000 users by a certain date under a certain budget. We did it ahead of time and under budget – that was a proud achievement.
We also had a goal to increase traffic to the website by 100% month on month. We increased it by 1,400% in three months.
I'm proud of our pivot. We had to decide whether to continue with a consumer-facing combined with B2B technology platform or stick with one. I'm proud of the team for opting for the B2B technology because we can save more lives, help more people and have a much more commercially viable business.
What do you enjoy most about working in marketing?
I am a complete 'Learn it all'.
I love learning new things and passing my learnings on to other people. Marketing is constantly evolving, and there are always new things to learn. I will never be bored or able to rest on my laurels in marketing. I will always have new things to learn, and that's my favourite thing. Just when you think you have mastered a platform or algorithm, it changes, keeping you on your toes!
What are some of the most exciting trends you have seen recently in Marketing?
At the more granular level, you are able to track performance and user behaviour on your website or apps, as well as gather customer experience and engagement data.
The more data we can gather on what customers love and how they interact with things, the better we can market to them.
Typically everyone will say AI tools like ChatGPT which are positive and exciting, but I don't think they'll ever replace the brain of a creative data-led strategic marketer.
How do you keep current with these marketing trends and algorithm changes?
That goes back to constantly learning new things all the time. I recently did a post-graduate course in digital marketing to stay at the forefront of everything happening in marketing.
This year I am doing another qualification about all the different platforms as of 2023, while attending workshops covering how things are constantly changing. There are also many training courses I've been doing inbetween such as Google Analytics (GA4) and LinkedIn learning courses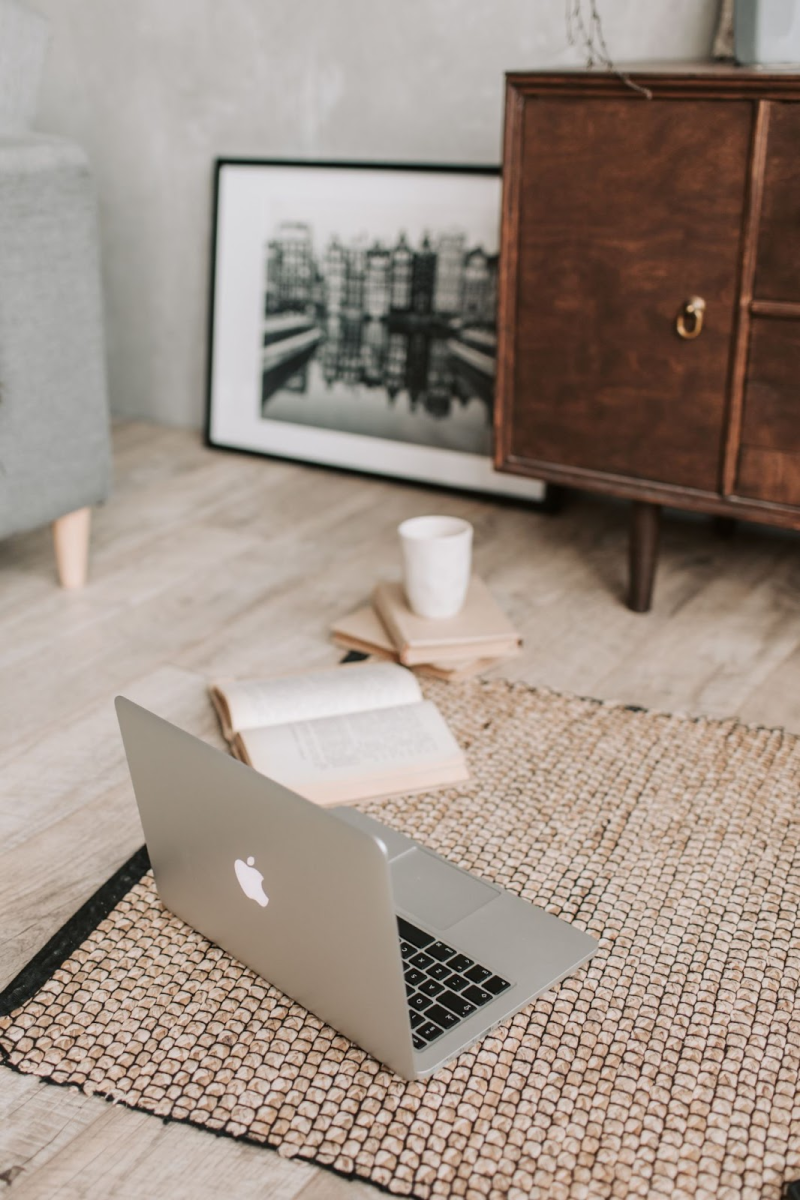 What is something about LiberEat that people might not know?
The reason it was called LiberEat! 
The original thinking was 'liberation' for people to be able to 'eat' food when they have dietary requirements. There's an argument that that name still stands true because we are liberating both businesses in their food safety and consumers to eat safely.
What projects have the marketing team been working on recently, and is there anything exciting coming out soon?
Thanks to our increased budget,  we're doing a lot of work on search engine optimisation, content marketing, email marketing, LinkedIn, and enhancing our sales enablement processes.
We'll look at a lot more paid activity over the next few months, video creation, and helpful guides.
We have been doing a lot of work on the content and recently built a 14 Major allergen Information hub for food safety professionals, but I see us building upon that in the future.
What is your vision of the future of LiberEat?
In the next few years, we will be the stamp of approval that all food businesses want. 
A gold standard that validates food businesses as being at the highest level of food safety, especially within allergen safety.
How can LiberEat help a food business protect itself and its customers from errors in allergen data?