Finding Gluten-Free Cereal.
Whether you have been following a gluten-free diet for a while or you are just starting to wean yourself off gluten because of an allergy, intolerance, or health choice. It can be challenging to find your favourite foods that do not contain any gluten. 
Breakfast cereal in particular can be a tough one because most cereals include wheat, barley and other ingredients containing gluten. Cereal is an absolute go-to. Whether it's for an easy breakfast or a quick snack (we even have friends who nosh a bowl of cereal at dinner time) but unfortunately most top-selling, popular cereals do contain gluten. 
However, luckily for us cereal lovers, there are plenty of cereals out there that do not contain gluten and instead contain other gluten-free friendly ingredients such as corn, buckwheat, or gluten-free oats.
Yay! We will guide you through these options today.
Gluten-Free Cereal alternatives
Although many of the UK's most popular cereals such as Cornflakes, Cheerios, and Weetabix contain gluten. Many brands including Asda and Tesco's own Free-From collections have created gluten-free dupes for almost all of our favourites.
Note: Please always double check the packaging regularly because product ingredients can change without warning. 
The Top 10 Gluten-Free Cereals you can find in UK supermarkets:
1. Nestle Gofree Gluten Free Rice Pops
Unfortunately, Kellogg's Rice Krispies are not gluten-free due to their malt syrup content. Nevertheless, we have found a tasty and gluten-free alternative. Nestle's Gofree Rice Pops are very similar and full of flavour. These are also suitable for vegan diets.
We have tested these out and you do in fact get the same 'whiz' 'crack' and 'boom' you'd expect from their more commonly-known counterparts.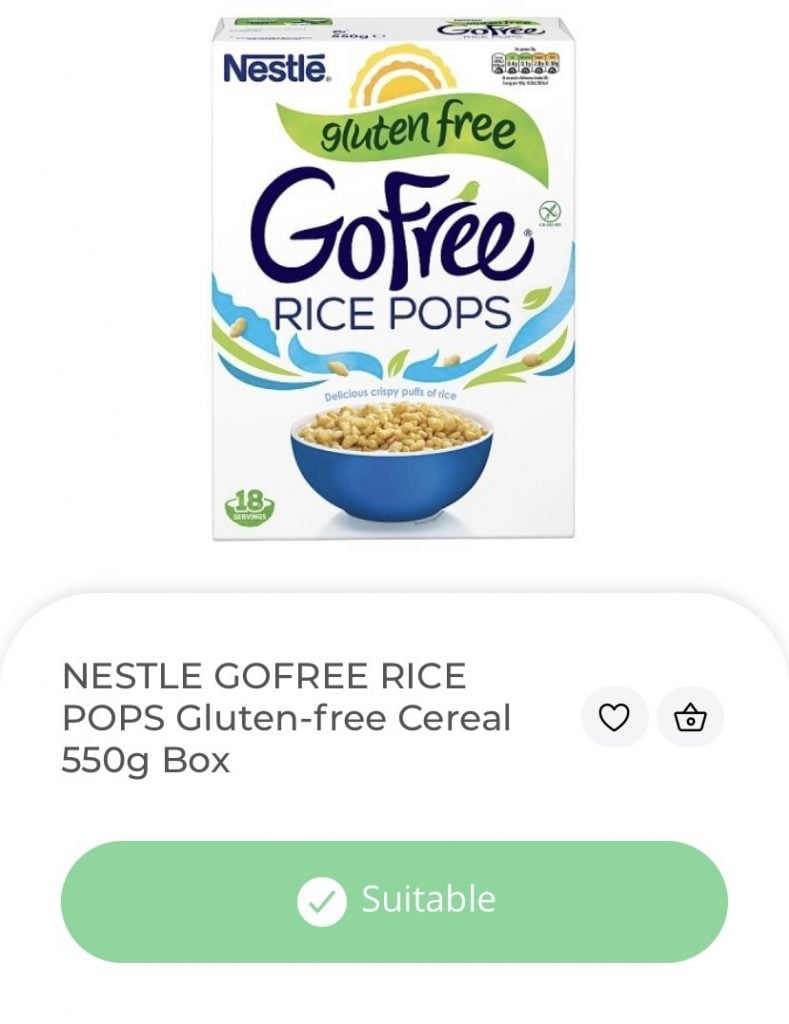 2. Quaker Gluten-Free Original Porridge Oats
For the porridge lovers out there, kick start your morning with Quaker Gluten-Free Rolled Oats, add your choice of sweet or savoury topping options. My favourite is lots of fruits and some Agave syrup.
You could also use these oats to make overnight oats. We have a recipe here to try out!
3. Reeses's Puffs Sweet & Crunchy Corn Puffs
Sweet and crunchy corn puffs coated with cocoa and peanut butter. Made with the famous Reese's peanut butter.
Definitely one for the peanut butter and chocolate lovers – like me!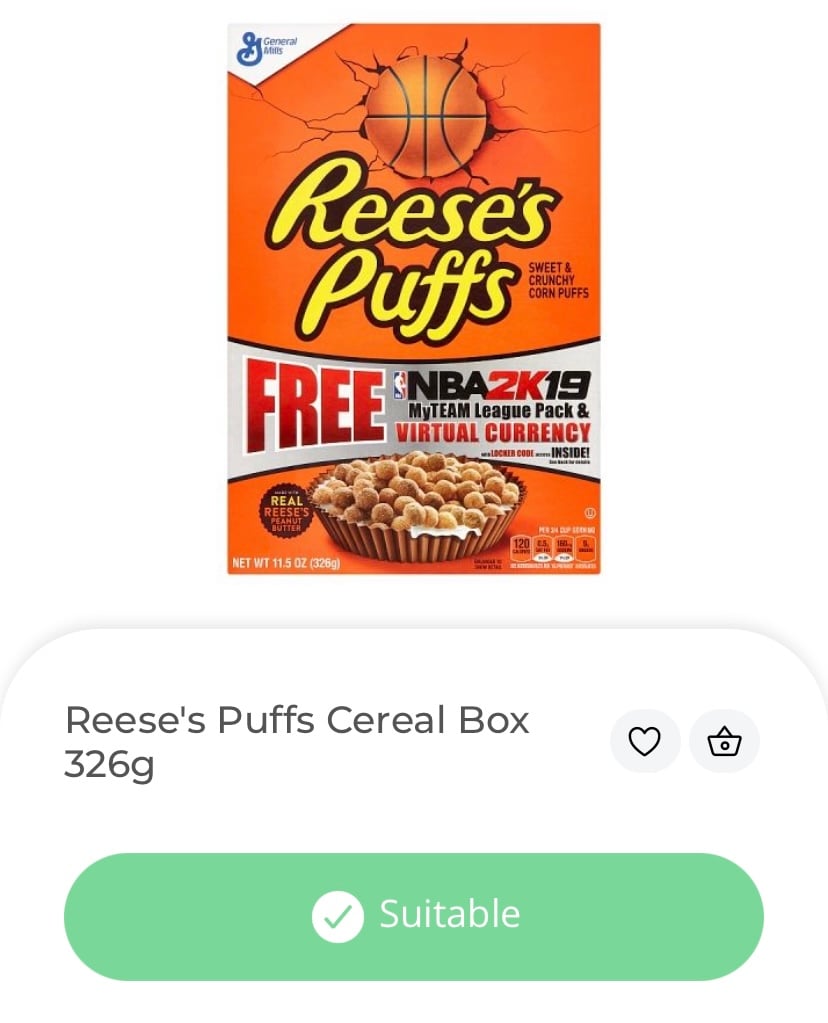 4. ASDA 'Free From' Choco Squares
A gluten-free chocolate cereal option for the chocolate lovers out there. Asda offers lots of free-from cereal options including these delicious Choco Squares. They are filled with a delicious hazelnut cream filling.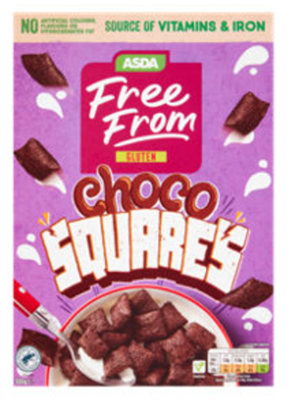 5. Deliciously Ella Granola
If you are searching for a high fibre, gluten-free and also vegan-friendly granola, then Deliciously Ella is a winner for you! It is crunchy and delicious, offering a few different flavours to sample and enjoy including: 
Original granola
Berry granola
Crunchy granola
Fruity bercher muesli 
Apricot and almond muesli
If you are missing out on your Weetabix fix, no need to worry as Nutribex has created a very similar cereal that is gluten-free, low in sugar and high in fibre! 
Enjoy alongside cold milk, fresh fruit, and any other ingredients you like with your breakfast!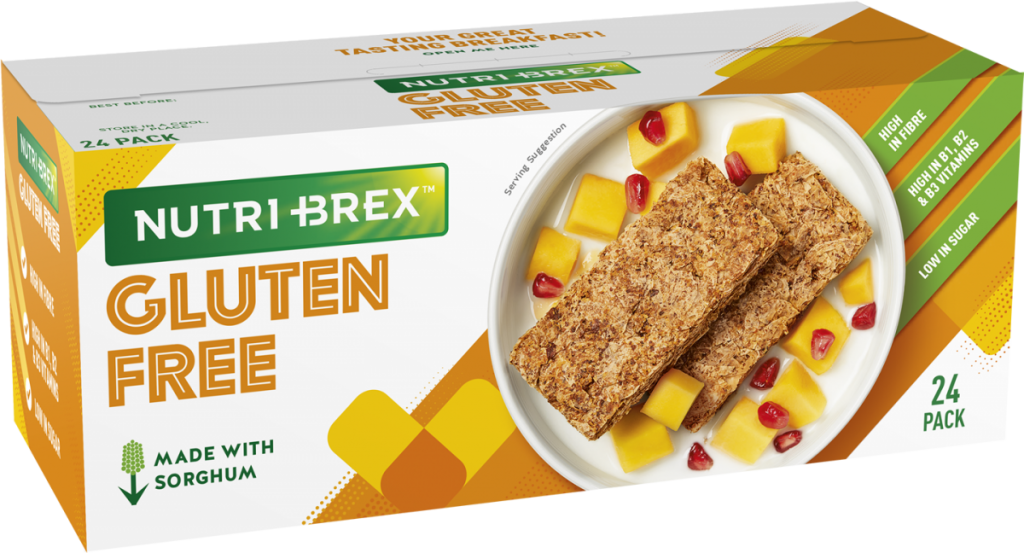 7. Nature's Path Gorilla Munch Corn Puffs
Nature's Path Corn Puffs are similar to the American Golden Nuggets but vegan, gluten-free, and healthier! Crispy wholegrain nuggets that have no compromise on flavour! 
Nature's Path is arguably the best cereal to purchase if you also care about our impact on the planet. They aim to protect the planet and nature. By using organic produce, all their facilities are zero-waste and have an annual goal of donating at least $2 million to communities including food banks, charities, and causes. Read more about Nature's Path here.
They have lots of organic and gluten-free cereals to choose from, including:
Honey & Chia Superflakes
Cocoa & Coconut Superflakes
Leapin Lemurs cereal
Choco Chimps Cereal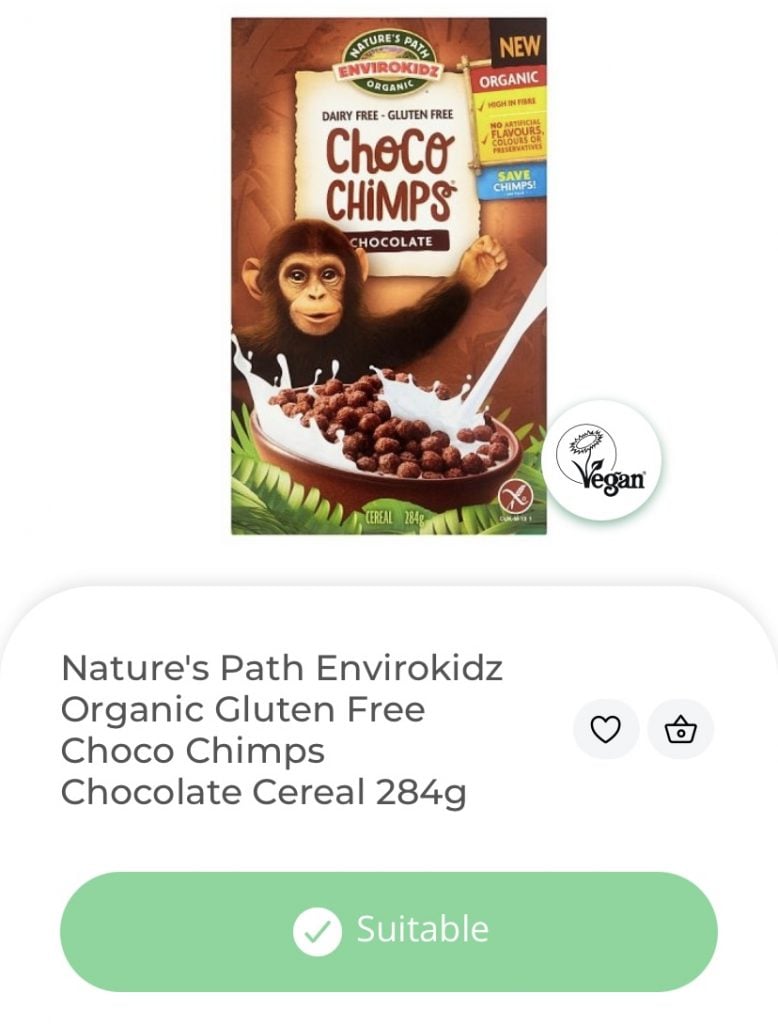 8. Nestle GoFree Cornflakes Gluten-Free Cereal
Nestle's GoFree cornflakes offer you five vitamins, iron, and an amazing taste. What more can you ask for to start off your day? 
One bowl contains a range of vitamins and minerals including Riboflavin (B2), Niacin (B3), and Vitamin B6.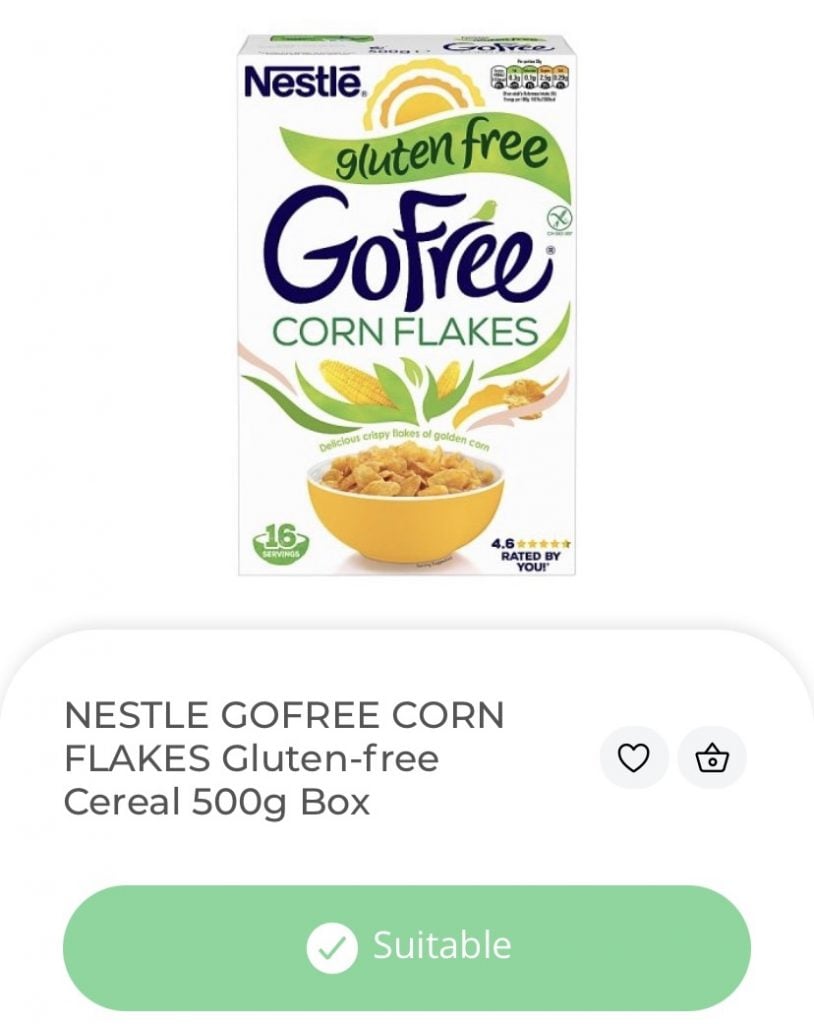 9. Nestle GoFree Coco Rice Cereal
Another Nestle GoFree range cereal.This time a CocoPops alternative. Like their cornflakes, they also contain lots of benefits: a source of fibre, and iron, suitable for vegetarians and gluten-free diets, and no nuts!
I love drinking the chocolate milk after I devour the crispy Coco rice cereal!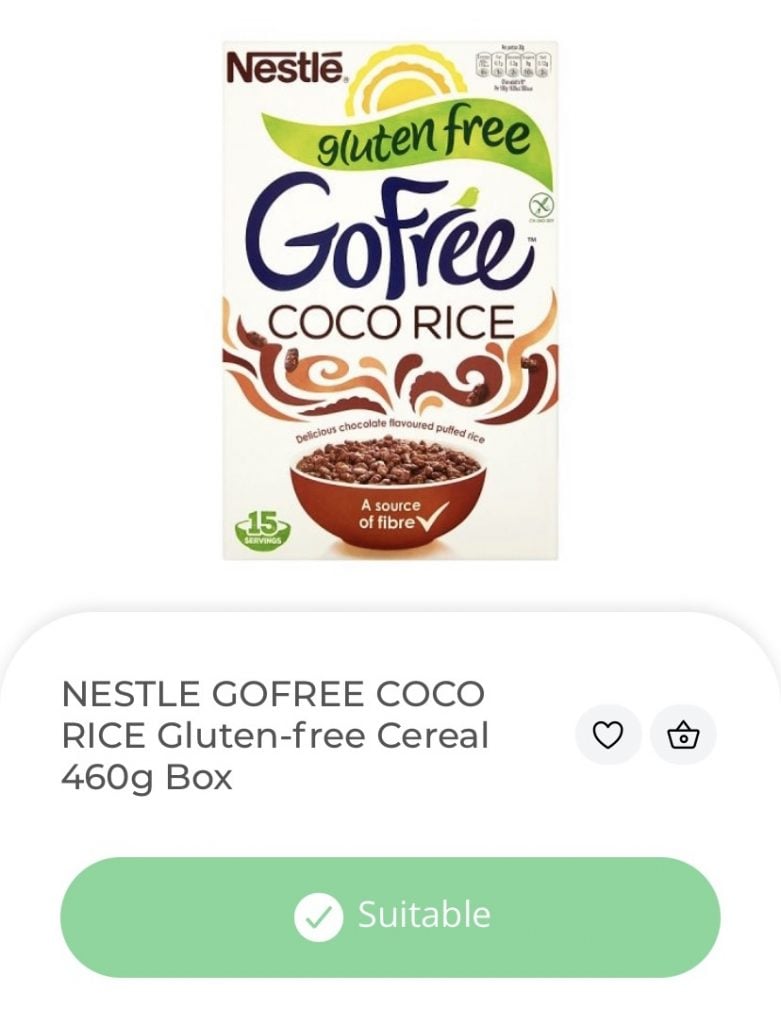 10. Morrisons 'Free From' Honey Hoops
Morrisons 'Free From' range has created an alternative to Cheerios! Yay! Gluten-Free honey loops made with maize flour with a yummy honey coating. Filled with vitamins and iron. 
Asda, Sainsbury's, and Tesco also offer gluten-free Honey Hoops!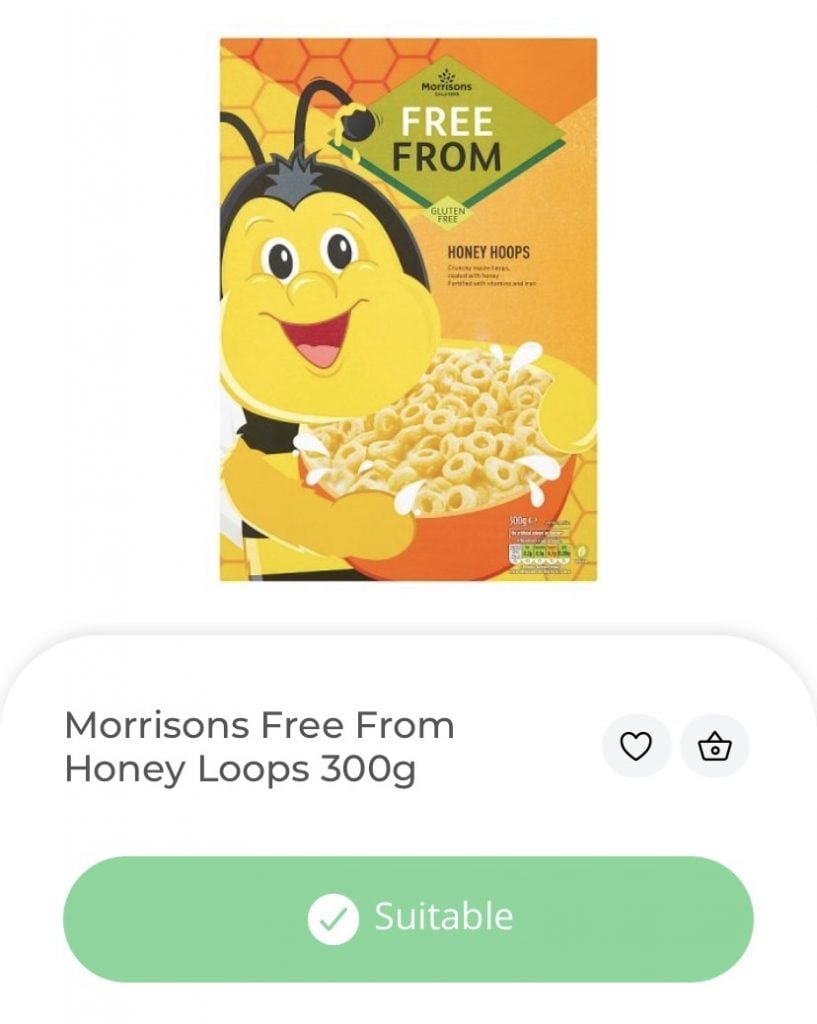 This is the LiberEat top 10 Gluten-Free cereals but we would love to hear your favourites too so we can share with the community and everyone can enjoy! 
Feel free to leave a comment down below or you can tag us on Instagram, Twitter, or Facebook. Use the #LiberEat hashtag to make sure we see it & share it!
If you enjoyed this Top 10 UK Gluten-Free cereals, you might enjoy more of our articles or some of our LiberEat recipes including recipes from The Vegan Society Trademark & lots of other amazing LiberEat Creators! There's more than 400+ recipes to choose from to satisfy all your cravings!
Some of our other gluten-free recipes:
Do you know someone who would love this? 
Feel free to share with the links below.
LiberEat's allergen and error detection technology provides an allergen safety blanket for food businesses to ensure that consumers are safe and healthy when eating at your restaurant or consuming your food products.
LiberEat offers a second line of defense for food businesses by detecting errors, allergens, and other harmful ingredients. Food businesses can apply this technology directly to identify errors in allergen communications, preventing the risk of injury. Get in touch with us today to learn more about our Allergen Detection Technology.
To find out how LiberEat Technology supports food businesses to detect allergens and errors, to protect consumers