For all you fellow gluten-free sweet lovers out there, LiberEat is going to make your life easier, starting from now! We have also created our list of top 10 favourite gluten-free chocolate bars, and crisps, so check them out for more advice and top simplify your food shopping.
You will be seriously surprised and thrilled to see some of your favourite sweets including Starbursts, Skittles, Haribo Gold Bears, and more are, in fact, gluten-free – happy days!
Note: Please always double-check the packaging regularly because product ingredients can change without warning.
For now, we will take you through our top 10 favourite gluten-free sweets:
Chewits is a brand of cuboid, soft but chewy sweets manufactured since 1965. You get a variety of different flavours which are individually wrapped, perfect for sharing with friends and family.
All Chewits and Chewits Xtreme sweets are gluten-free, so pick your favourite flavour and tuck in! My favourites are strawberry and fruit salad flavour.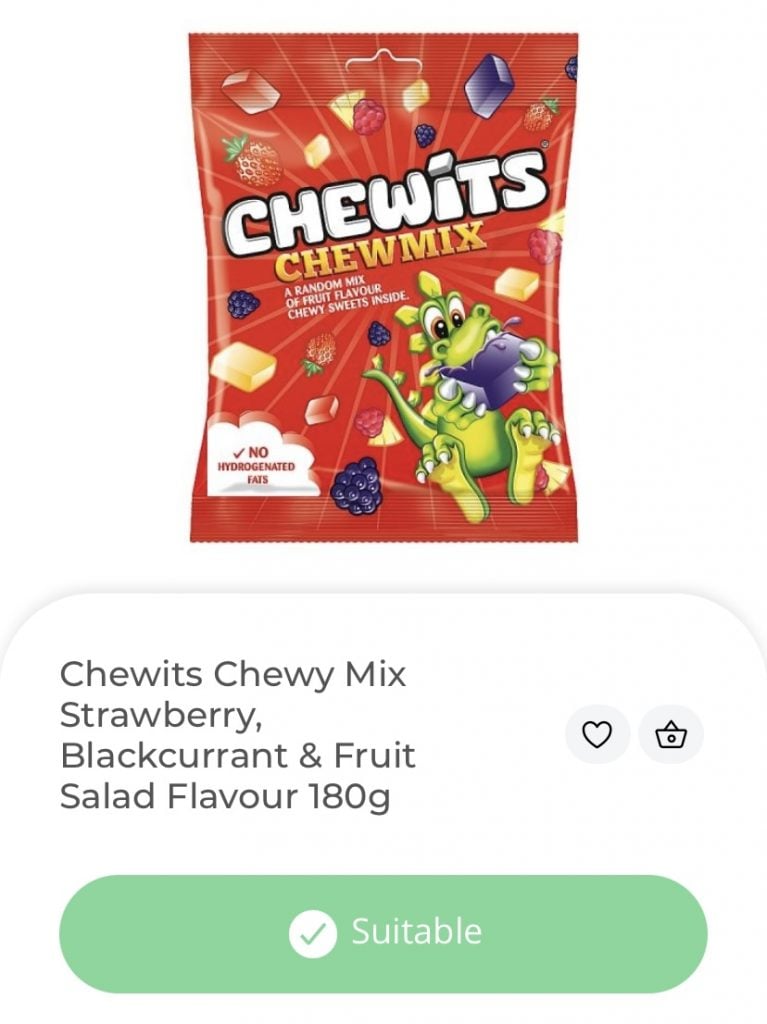 Skittles are gluten-free! As well as gelatin-free and vegan. So get ready to taste the rainbow.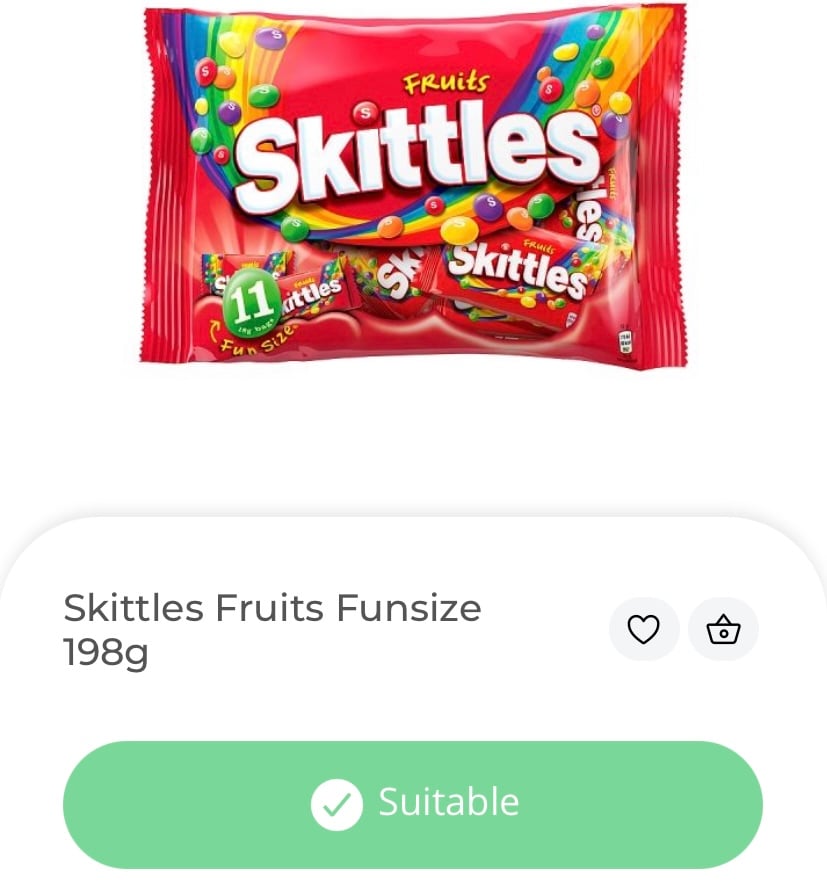 Love Hearts are hard, round-shaped sweets with short, love-related messages on one side of the sweet. They are vegetarian, gluten-free, vegan, and nut-free! So you can spread the love without worry!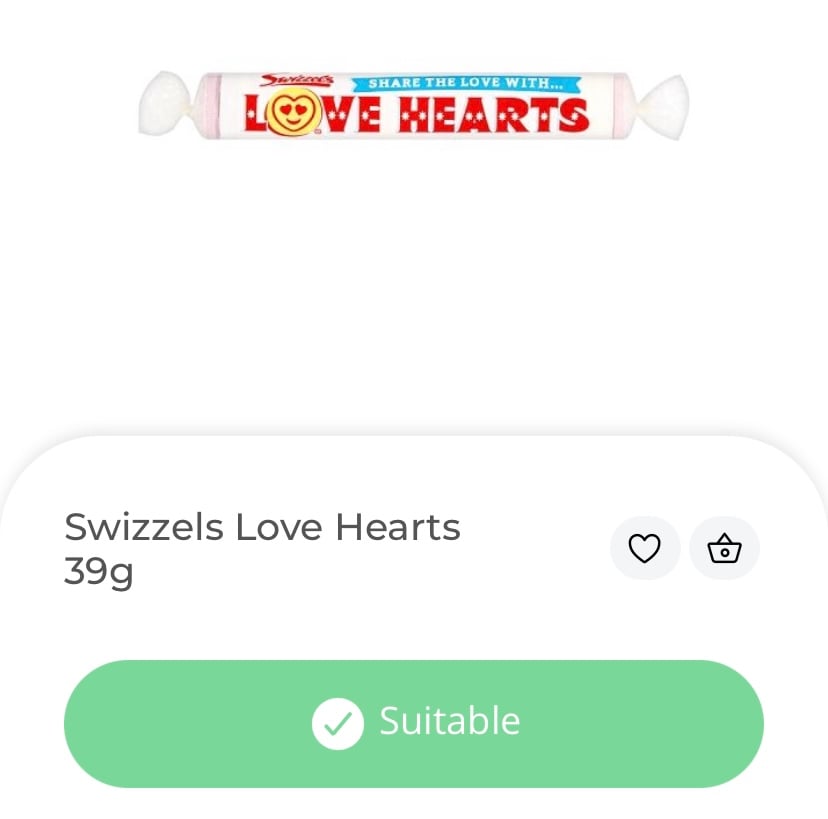 Starburst is the ultimate sweet treat and luckily they turned out to be both vegan and gluten-free. They are box-shaped fruit flavoured soft chews. You get blackcurrant, orange, strawberry, and lime flavours which are all individually wrapped so you can share a bag or enjoy individual packets.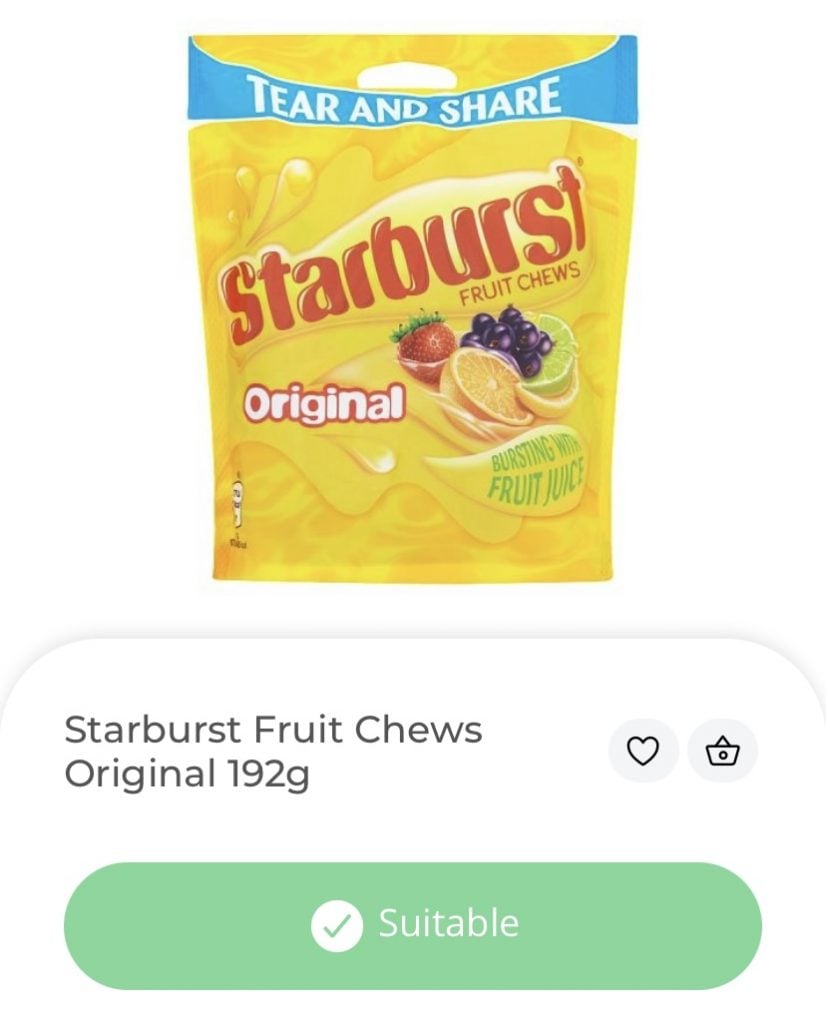 Haribo Gold Bears are gluten-free but the classic Haribo Gummy Bears contain glucose which is derived from wheat, so be aware of this! Fortunately for us, the majority of Haribo products are gluten-free which is a sweet lover's dream.
These noted below are all gluten-free:
Starmix
Tangfastics
Fizzy Cola
Super Kiddie's Mix
Fruit Salad
Happy Hoppers
Mini Rainbow Frogs
Peaches
Rattle Snakes
Sour Cherries
Strawberries 
Strawberries & Cream
TropiFrutti
Twin Cherries
Happy Cherries 
Happy Cola
One of Britain's most classic sweets, the flying saucer! When we pop them in our mouths we are instantly transported back to our childhood.
Made with edible rice paper, the exterior is coloured but has no flavour and the inside is a small amount of sherbet that has a sweet taste and explodes on your tongue, exciting your taste buds.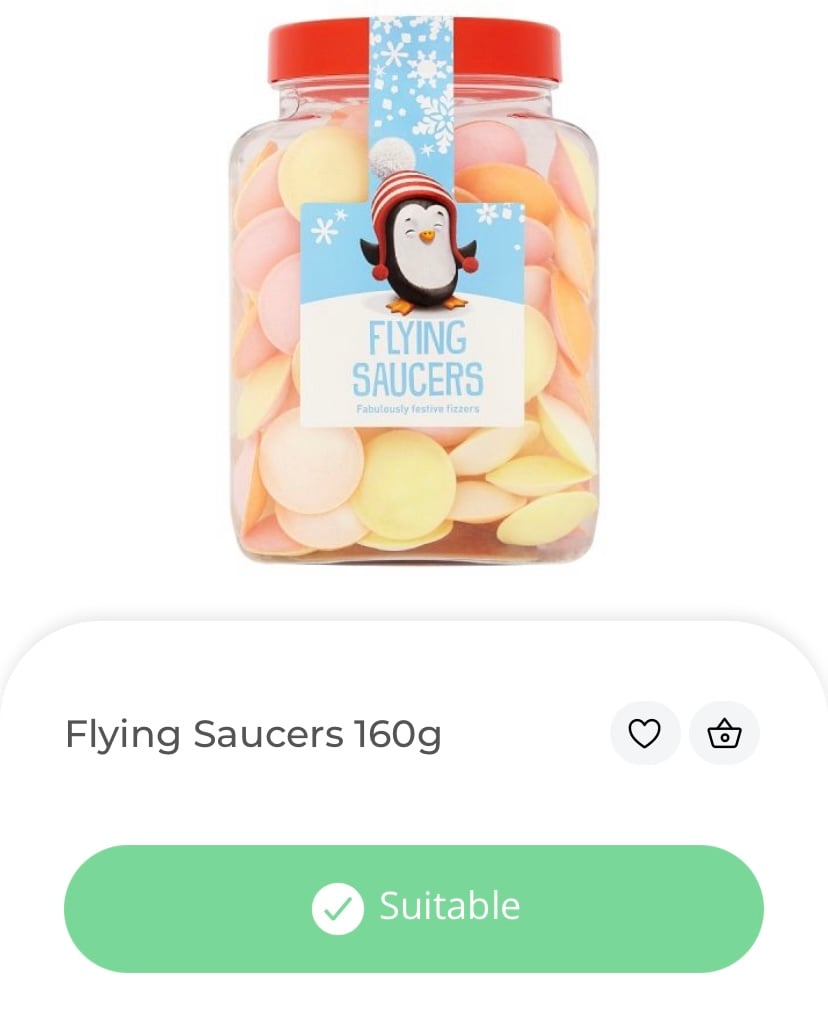 Tiny, little balls of sweetness! We love to pour handfuls in our mouth at a time and chew away to enjoy all the fruity or flavoured juices!
You get lots of different flavours including Cola, Strawberry, Apple, Blackcurrant and they are all gluten-free. They are tiny but grab a big handful and you will be more than satisfied.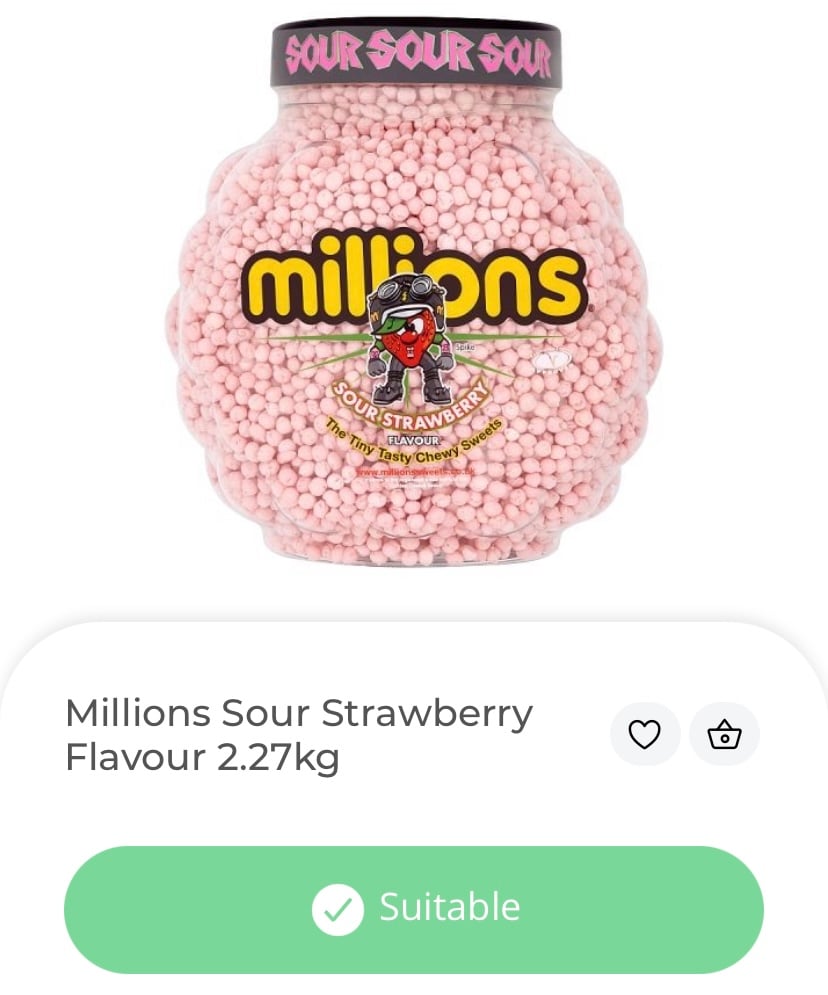 The original Milk Bottle sweets, chewy but creamy milk sweet with a dusting coated on the outside. They are gluten-free and one of my personal favourite sweets.
Barratt's Milk Teeth and Strawberry Milkshakes are also gluten-free.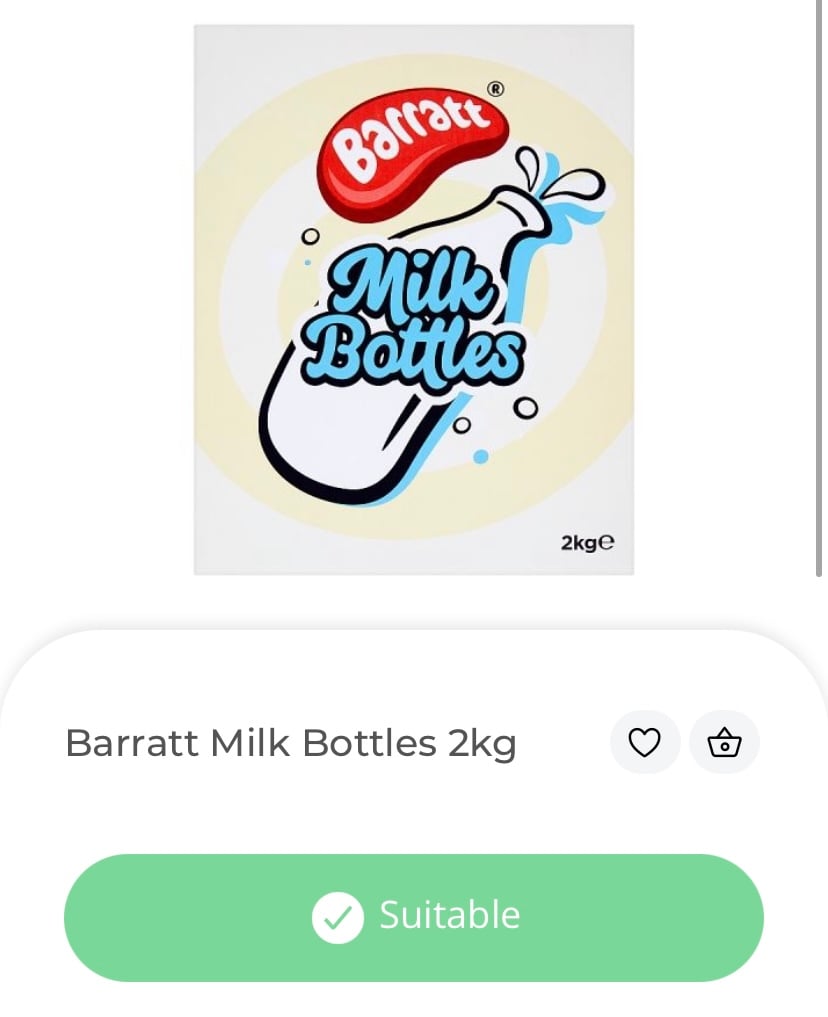 The yummiest brand of minty chews if you ask me. Mentos have a hard outside but the inside is soft and chewy. They are a staple in most UK supermarkets and vending machines.
All of the below options are completely GF:
3 Fruit Chewing Gum
Gum (except spearmint)
Mentos Fruit
Mint Chews
Mint Crumbles
Nowmints
Choco caramel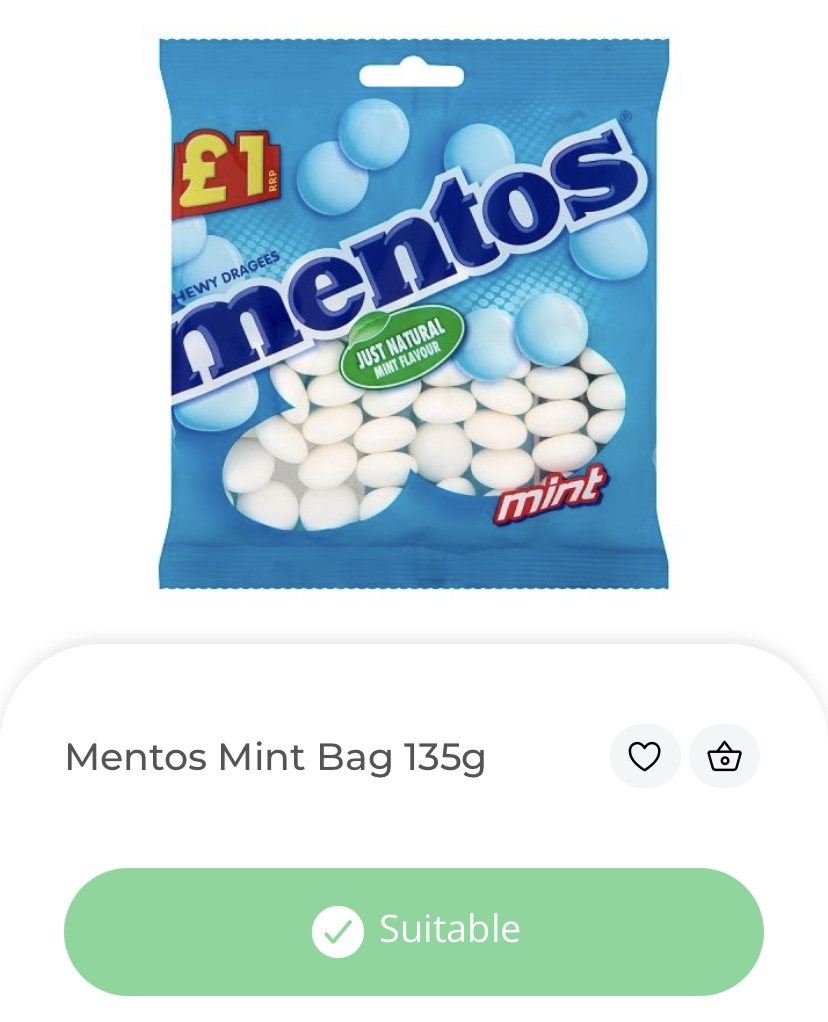 The Marks & Spencer staple – Percy Pigs are gluten-free! Every time I pop into M&S, I have to grab a bag, it would be rude not to, they call out to me! Made with real fruit juice and no artificial flavourings, oh and they are shaped like little piggy faces!
Warning: these are very moreish, and great shared with friends and family.
This is LiberEats top 10 favourite Gluten-Free sweets but we would love to hear your favourites too so we can share with the community and everyone can enjoy!
Feel free to leave a comment down below or you can tag us on Instagram, Twitter , or Facebook. Use the #LiberEat hashtag to make sure we see it & share it!
Some more of our gluten-free blog posts:
Do you know someone who would love this? 
Feel free to share with the links below.
LiberEat's allergen and error detection technology provides an allergen safety blanket for food businesses to ensure that consumers are safe and healthy when eating at your restaurant or consuming your food products.
LiberEat offers a second line of defense for food businesses by detecting errors, allergens, and other harmful ingredients. Food businesses can apply this technology directly to identify errors in allergen communications, preventing the risk of injury. Get in touch with us today to learn more about our Allergen Detection Technology.
To find out how LiberEat Technology supports food businesses to detect allergens and errors, to protect consumers