What gift do I buy for my vegan friend?
It is always tricky to find presents and sometimes even harder if the person you are shopping for has requirements. But don't worry, that's what LiberEat is for! We have compiled 5 vegan gift ideas and suggestions to use when shopping for the vegan in your life! Whether you are looking for a Valentine's day present for a vegan partner or a secret santa for a vegan co-worker, we've got it covered! 
Download the LiberEat app now!
Vegan gift ideas for

the Foodie
Cheese boards are a classic Christmas treat but that doesn't have to stop for your vegan friend. La Fauxmagerie have brought out this delicious vegan cheeseboard which is perfect for vegans who haven't yet found their perfect vegan cheese and want to try a little bit of everything. 
For the Foodie there is also a great range of cookbooks out there, such as the new plant-based recipe book from Deliciously Ella which has over 100 scrummy Vegan Recipes. Ella has written quick and easy recipes and broken them down in to 10 and 20 minute speedy meals and big batch dishes to help with meal prep and time saving! This book is also perfect for a vegan secret santa present or as a vegan stocking filler.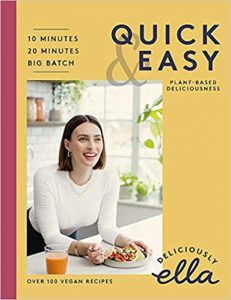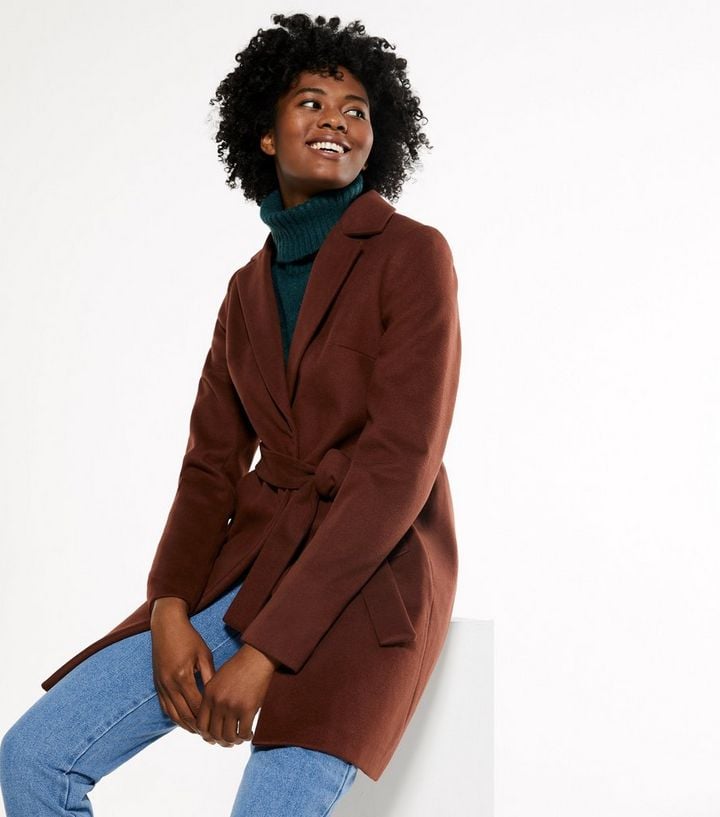 Vegan gift ideas for the fashionista
Cozy pyjamas are a MUST for winter, but it can be hard to know where to find Vegan friendly fashion. Which is why it is great to hear that New Look have launched a range called New Look Kind, which is certified by the Vegan Society and includes fab cosies like these cute popcorn PJs. The range includes more than just PJs with winter must-haves such as hats, gloves and scarves as well as day to day fashion. 
Vegan gift ideas for

the beauty fan
@sophdoeslife has recently uploaded a video reviewing some fab beauty products which are all vegan and cruelty free. Soph tries each product and gives her feedback to help you find just what you are looking for, including foundation, eyeshadow, liner, lashes, lips and brows! 
Vegan gift ideas for

the hot chocolate lover
Hot chocolates are delicious on a cold night but there are so many ingredients which are not normally vegan to think about, which is why Vegan Kind Supermarket are now selling this great Luxury Vegan Hot Chocolate Gift Box full of Vegan hot chocolate powder, marshmallows, whipped cream, gingerbread syrup, shortbread biscuits, and a cute mug. to let the recipient know that you really get them!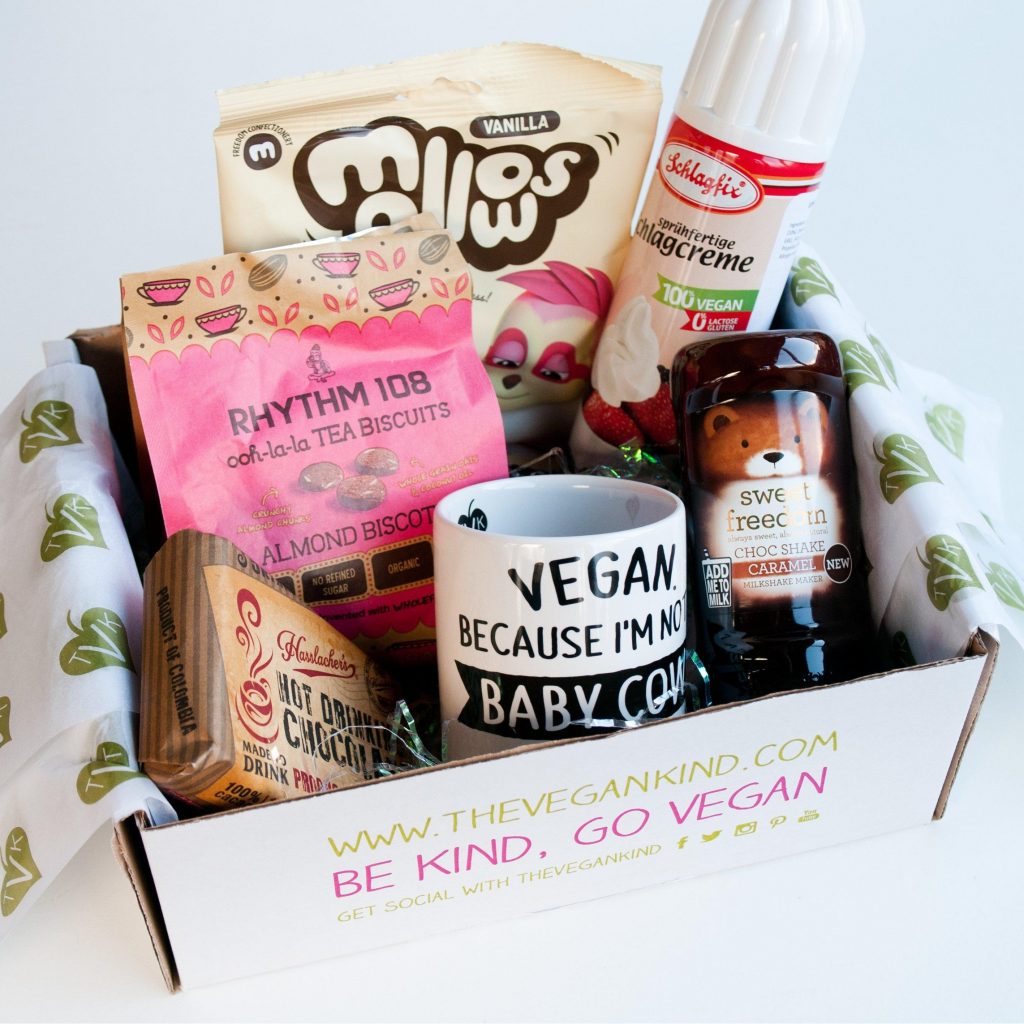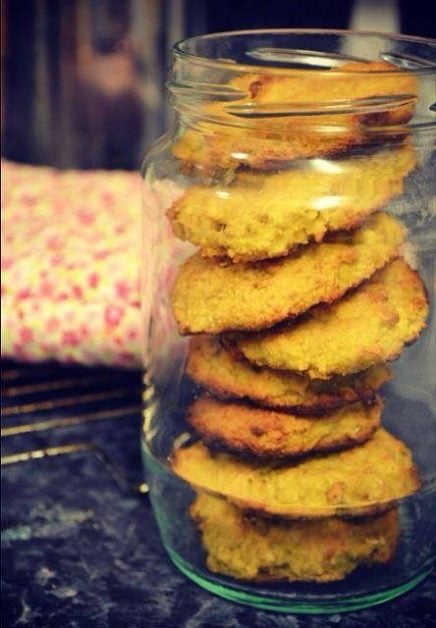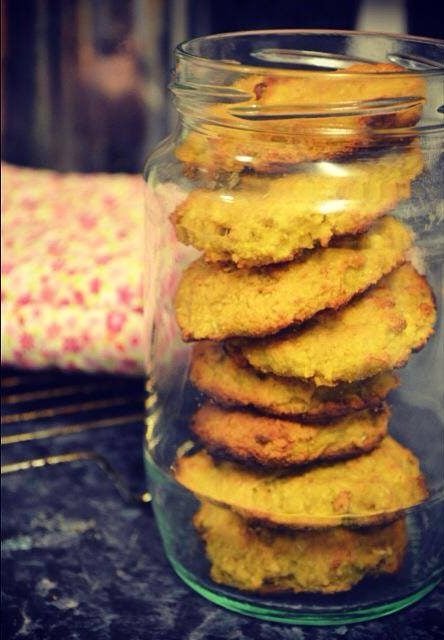 If your budget is escaping you, don't worry! Vegan's love food, and they love people trying new vegan foods, so one option is to make them a basket of vegan muffins, cakes, or sweets. 
This is less expensive, but is worth more in effort and care. 
We love this recipe for Vegan Chocolate by Minimalist baker, and you could decorate with other sweets or flavours to personalise. If they are a dessert lover, how about our recipe for cheesecake bites? For cookies with some crunch try the LiberEat turmeric crunch cookies. Pop these goodies in a pretty hamper or jar and voila, a delicious homemade present! 
Download the LiberEat app now!
We hope this list has helped give you some inspiration for the Vegan in your life, be it your friend, family member, or partner! Leave your present suggestions in the comments below to help others find top Vegan presents. 
Looking for more vegan content?