We are writing this just three months into 2023, and we have already seen some major technology advancements – including the popularisation of AI via ChatGPT and DALLE. Most advancements will be likely to shape the food and drink industry moving forward. We work in the world of food safety, and so are a team of food obsessives. So, what are the top food tech trends for 2023 that we should all be looking out for?
Trend 1 - Food Sustainability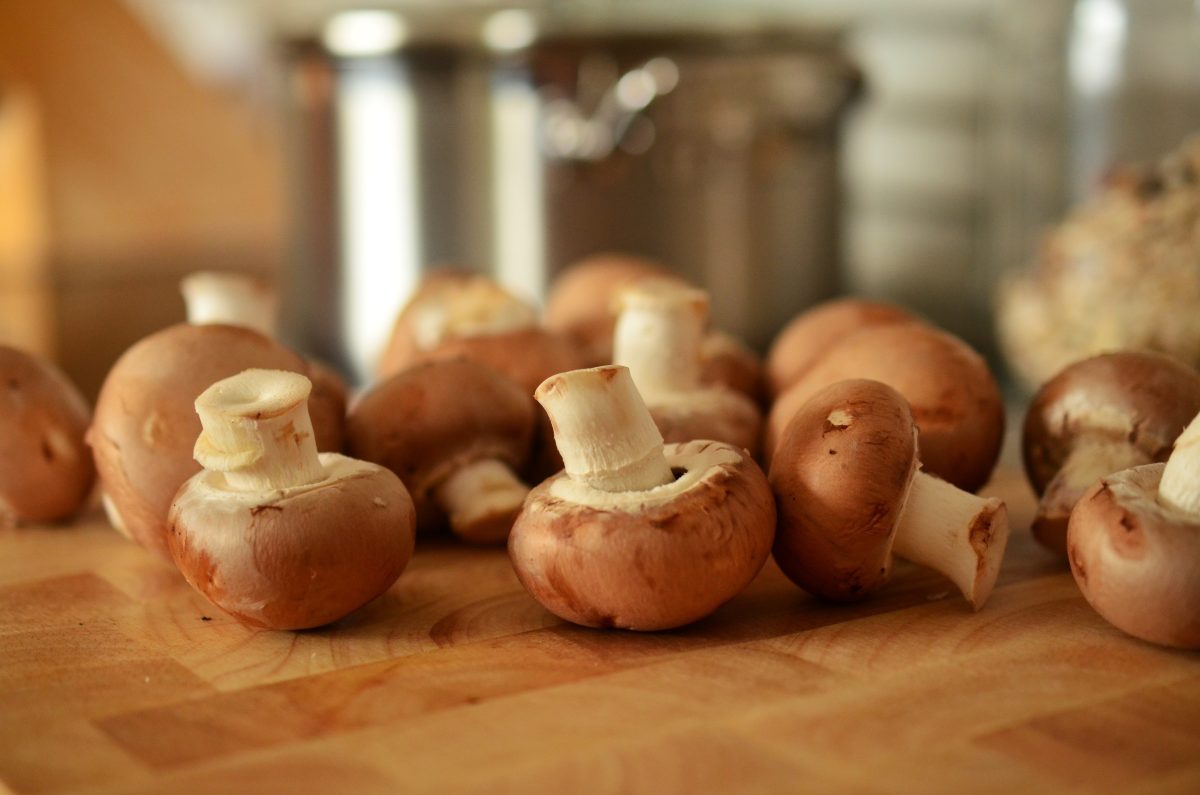 In November of 2022, the world population reached 8 billion, reminding us of the need for more sustainable food sources around the globe. Many food technology companies are working to answer the question of how to reduce food waste and increase food sustainability. 
One way companies aim to do this is by diversifying our food supplies to reduce global hunger. Moving away from traditional food sources such as beef and potatoes to more nutrient-rich crops that are less impactful on the environment, such as mushrooms and seaweed.
Trend 2 - Food Waste Reduction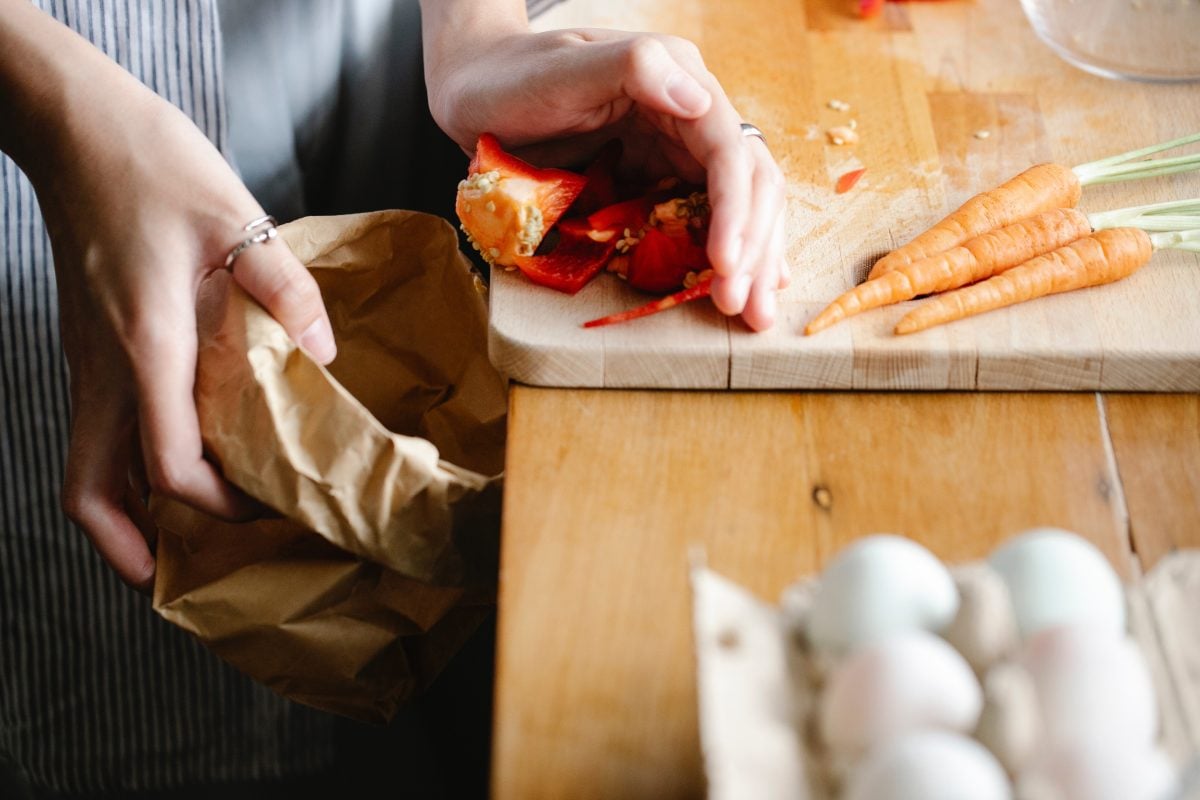 Consumer interest in reducing food waste continues to grow, with people showing more consciousness of their effect on the environment.
Businesses such as 'Too Good To Go' have seen a spike in media interest over the last 12 months. They aim to reduce food waste by providing a platform for businesses to easily sell food to consumers at a reduced cost that is about to go out of date or is surplus at the end of the trading day. Their success highlights the market's shift to interest in more sustainable practices.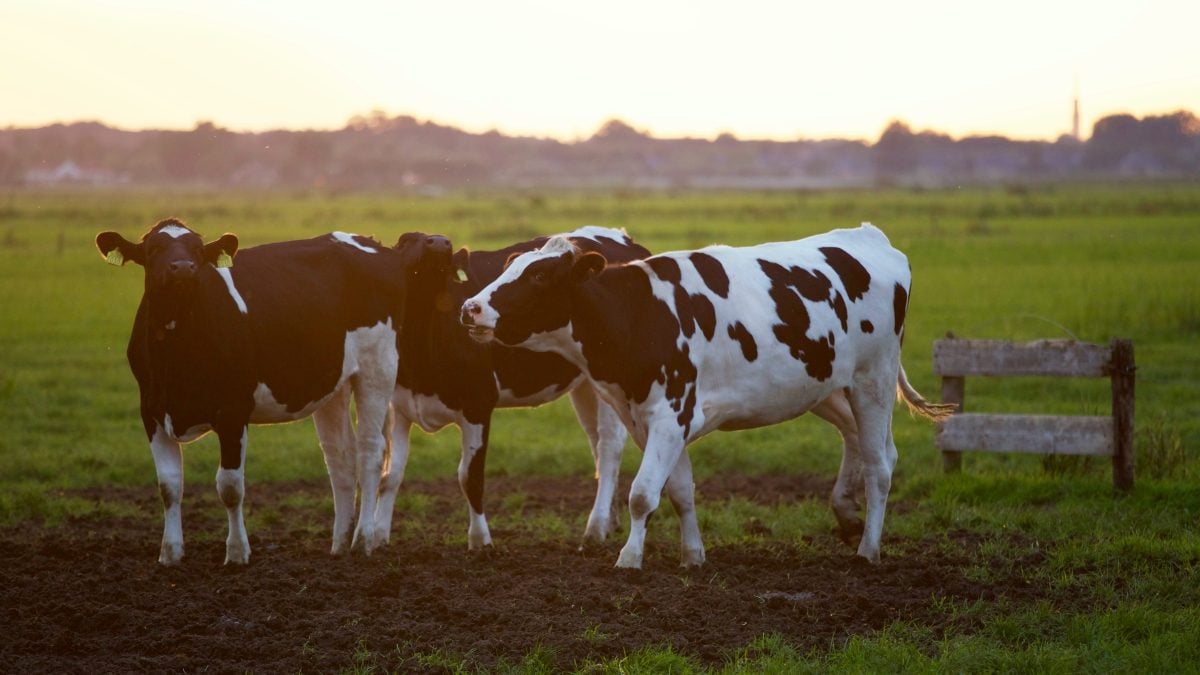 Research reveals that the top item for food waste in the UK is cow's milk which has also been shown to be the cause of most allergen product recalls in the UK due to milk being found in products with no explicit allergen warnings. Businesses have to carry out expensive product recalls when this happens, often resulting in large amounts of food waste (along with huge costs for the business, and risk of injury to consumers). 
Learn how LiberEat can protect food businesses from allergen product recalls with our unique allergen detection technology. Also, check out our article with all of the information you need to know about milk allergies here.
Trend 3 - Plant-Based/Meat-Free Future?
In the UK, the number of people following meat-free diets continues to increase as consumers seek out new diets for environmental, health, ethical and personal reasons. 
According to research conducted by Mintel in 2019, the number of people who identify as vegan in the UK rose from 3% in 2016 to 7% in 2019, which represents a significant increase. In addition, the same research found that 14% of Britons identified as vegetarian in 2019, up from 12% in 2017.
Other research conducted by The Vegan Society in collaboration with Vegan Life magazine in 2018 found that the number of vegans in the UK had increased from 150,000 in 2006 to 600,000 in 2018, which represents a four-fold increase in just 12 years. The same research also found that the number of people who were 'vegan-curious', meaning they were interested in trying a vegan lifestyle, had also increased significantly.
Overall, the data suggests that the number of people following meat-free diets, whether that be vegetarian or vegan, is increasing in the UK.
Large food businesses only offering one vegetarian option will no longer be considered the norm. Consumers are seeking a wider range of products for their dietary needs and alternative protein sources, whether they are vegetarian, vegan, pescatarian, flexitarian or meat-eaters. There's no denying we have seen an increase in the size of the plant-based and vegan sections in our supermarkets and menu options when dining out.
Food technology companies are expected to continue their research into developing plant-based alternatives. Large companies such as McDonald's and Aldi continue to expand their vegan and vegetarian ranges bringing affordable alternatives to their consumers. McDonald McPlant fans will be treated to a double-helping of the burger, as a second Beyond Meat pattie is added in 2023.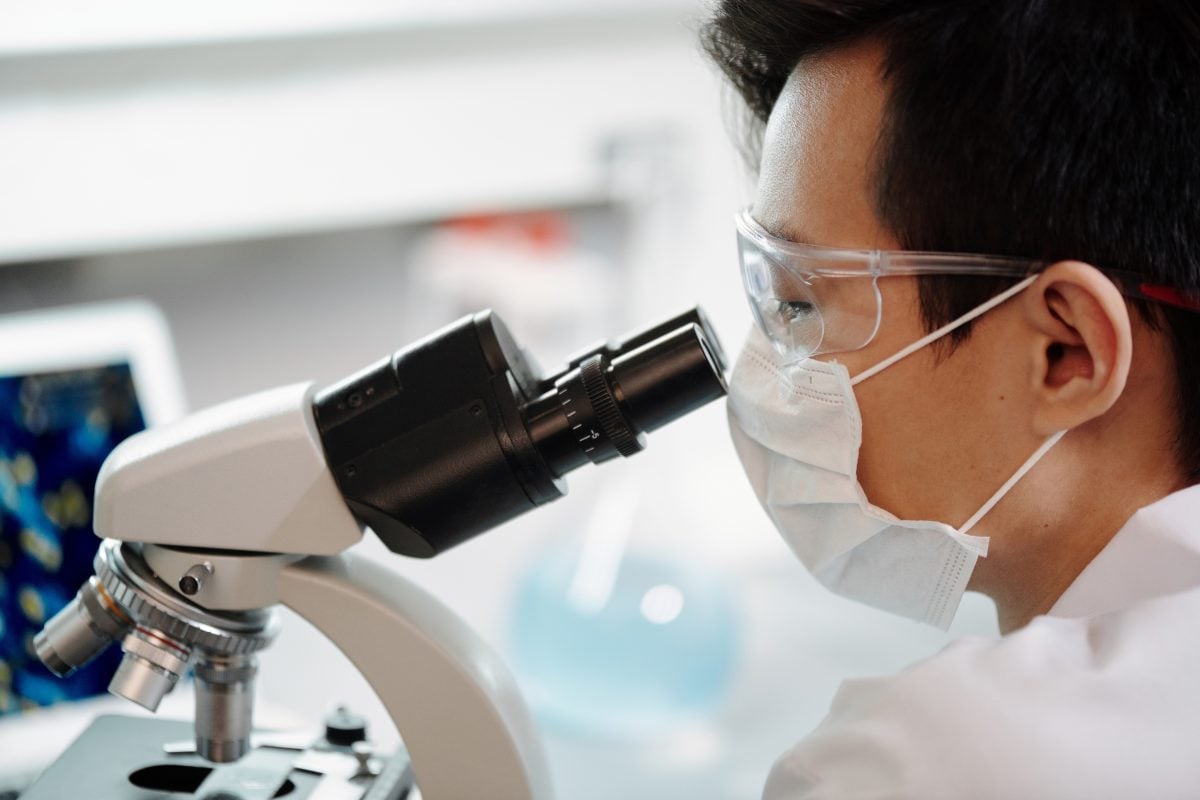 The way meat is farmed is also potentially going to change in the future. With new technology advancements seeing meat, such as chicken, grown in a lab rather than bred on a farm. The UK food tech sphere is set to take centre stage in this new market with large amounts of money already invested. 
In 2022, we saw big waves being made by Good Meat – a brand of plant-based meat products developed by Josh Tetrick and his company, Eat Just Inc. The company is dedicated to creating sustainable and ethical food products using innovative technology.
Good Meat products are made using a process that involves culturing animal cells in a lab setting, which allows the company to create meat products without the need for animal slaughter. This process is known as cell-based meat or cultured meat.
The goal of Good Meat is to provide consumers with meat products that are environmentally sustainable, ethical, and healthy. The company believes that by creating meat products that do not require the use of animals, they can reduce the impact of animal agriculture on the environment and animal welfare.
The process of growing meat in a lab may seem fascinating to some people, but it is being thought of as a way of making meat consumption less impactful on the planet. With research stating that lab-grown meat may make up nearly a quarter of global meat consumption by 2035 – it may be time we start getting used to the idea!
While there have been some advancements in the development of lab-grown meat technology, also known as cultured or cell-based meat, in the UK and worldwide, the process of growing meat in a lab is not yet widely practised or commercially available.
Across the Globe, a few startups and research institutions are working on lab-grown meat, but the technology is still in its early stages. Some of the companies working on cell-based meat include Higher Steaks, Mosa Meat, and Meatable.
The development of lab-grown meat has gained attention as a potential solution to address some of the impacts of traditional animal agriculture, such as greenhouse gas emissions and animal welfare concerns. As technology advances and becomes more efficient, it may become a more viable and widely available alternative to conventionally farmed meat.
Trend 4 - Digital Loyalty Schemes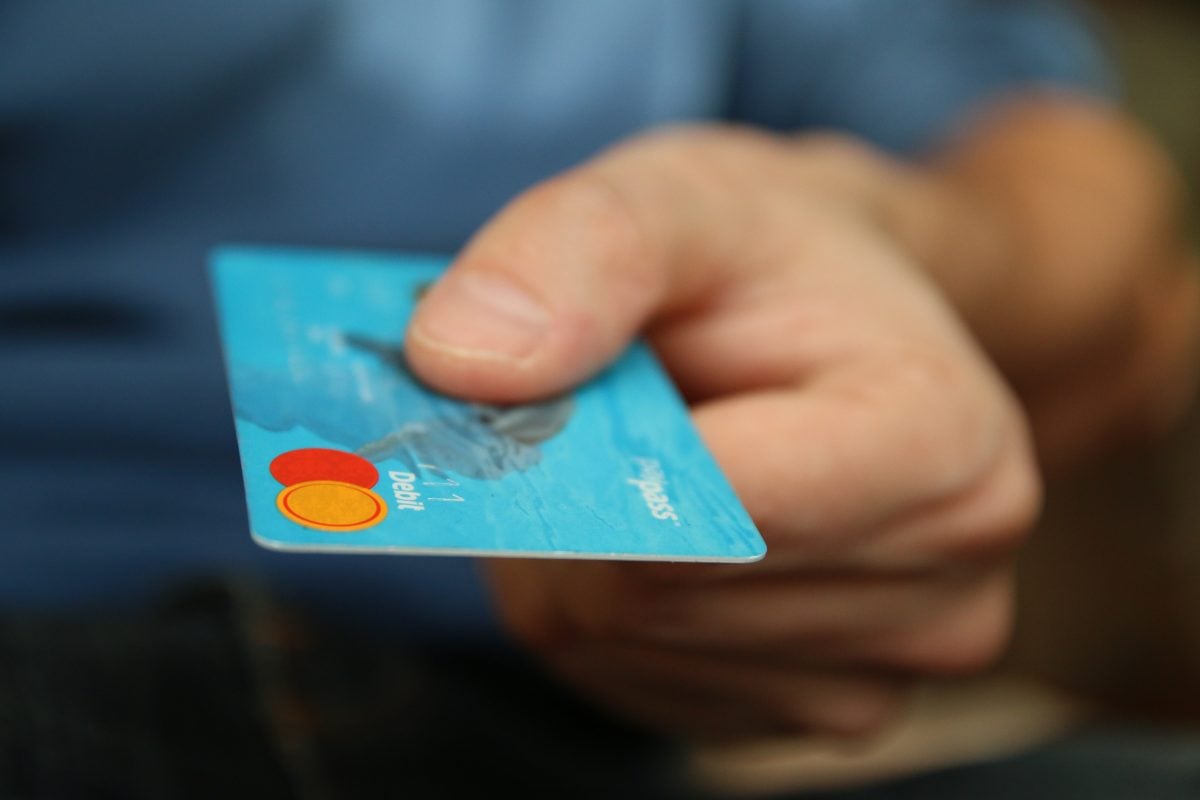 With the growth of home delivery apps like Deliveroo throughout 2020, competition for food businesses increases as the number of customer options continues to expand. This drives the need for companies to find new ways to entice customers repeatedly. 
Food companies are moving from traditional customer loyalty schemes to mobile app formats. Large companies such as McDonald's followed this trend in 2022 by scrapping their paper coffee loyalty scheme into one built into their customer app. This change allows companies to be much more flexible in their approach to offers and reduce paper waste. Allowing companies to remain competitive and boost their customer loyalty. 
This trend will continue throughout 2023 as customers try to cut their spending to deal with the impacts of the cost of living crisis. These loyalty schemes provide a reason for customers to continue shopping with your business rather than shopping elsewhere.
Trend 5 - Artificial Intelligence (AI)
Artificial intelligence is one of the buzzwords for 2023, with new websites and apps appearing every week. One of the most well-known uses of AI right now is ChatGTP, an AI chatbot that allows users to ask complicated questions and receive one unique response. We read that ChatGPT has also passed the Legal Bar Exam in the USA and medical exams!
Around the world, businesses already use AI technology to help make their business processes more efficient. As this technology gets more sophisticated, we can expect businesses to widen the scope of tasks they assign to AI tech. One of the main benefits of AI technology is that it can help reduce instances of human error, helping to reduce risks and costs to a business. 
Here at LiberEat, we also look at advancements with AI and Machine Learning for our unique technology helps us to provide businesses with an extra line of defence in allergen detection. As human error can result in the 14 major allergens being mislabeled on food products resulting in the need for costly product recalls. Find out more about our allergen error detection technology here.
Just for fun, we asked ChatGPT what the number one food technology trend to watch in 2023 was, and it suggested: 'AI-assisted food preparation: AI and robotics have already started to impact the food industry, with the development of robotic chefs and automated kitchens. In 2023, we might see more widespread adoption of AI-assisted food preparation, which could help to reduce labour costs and improve efficiency in the food industry.' – what a surprise they suggested AI as a trend!
Is there any funding for food technology companies?
Innovation in the food technology sphere excites a wide group of stakeholders. It provides opportunities to be at the forefront of new markets and increase profits. 
Innovate UK provides the opportunity for UK-based businesses to apply for funding to help them grow and develop their businesses that drive innovation in certain areas, including food tech. 
Learn more about the £209k funding LiberEat was granted from Innovate UK in 2022.
The UK government is also keen to help companies that want to drive innovation and productivity in the farming industry. Recently announcing a funding package of £168 million.
How can LiberEat help your business?
LiberEat offers a unique allergen and error detection technology to help keep your business and customers safe against the 14 major allergens. Our Technology gives you that extra peace of mind that your company's product packaging and allergen data are up-to-date and accurate. We work as a second line of defence in food safety.
Please get in touch with the team if you'd like to find out how we can support your business with allergen detection.
Want to find out more about the 14 major allergens? Check out our Allergen Information Hub.