LiberEat AI-led Food Safety Technology gets backing from Innovate UK to further build on the world's first commercial AI allergen and error detection platform
Scotland-based LiberEat, a scale-up developing food safety technology solutions, has received £209K grant funding from Innovate UK, the UK's innovation agency.
LiberEat minimises risk for food safety professionals with a platform developed to detect and alert food businesses to errors and allergens missed through manual checks and data input.
This round of investment will further advance the machine learning capabilities of the B2B SaaS platform.
£209K funding for the 'future of food safety'
The £209K funding will further build on the unique commercial technology, providing allergen and error alert reporting to professionals within the food safety and quality assurance departments in food manufacturing, restaurant chains and contract catering sectors. 
The technology already detects allergens and errors missed through current manual data processes and checks, preventing harmful ingredients from reaching the shelves, menus and plates of consumers. The Machine Learning capabilities will predict a wider range of safety issues within the data.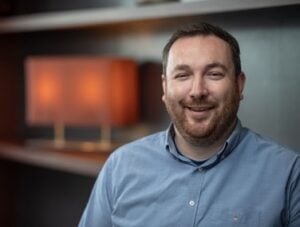 Barry Leaper, Founder and CEO at LiberEat, commented:
"The grant funding we've received will go a long way in bringing our unique technology to more food businesses whilst accelerating our future technology roadmap.
We already know our technology significantly outperforms all current methods of processing and checking food data at each stage of the food supply chain for even the largest, most sophisticated global food operations.
We have created a platform that protects consumers from harm and puts food safety professionals' minds at ease, reducing the risk of huge costs businesses face from food recalls and menu errors. We are on a mission to make food safe for everyone."
Machine learning and food safety
The grant funding from Innovate UK will allow LiberEat to further advance the technology's AI Machine Learning functionality, tackling a more comprehensive range of allergen and food supply chain safety risks.
LiberEat recently participated in Tech Nation's Applied AI Accelerator as one of the UK's most promising technology businesses, applying AI in practical areas and creating real-world impact, following the award of Tech Nation's 'Rising Stars' in 2021, which named LiberEat as one of the most exciting tech startups in the UK.
Scottish Enterprise has supported LiberEat from an early stage through the High Growth portfolio and ongoing account management.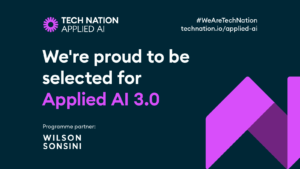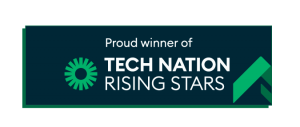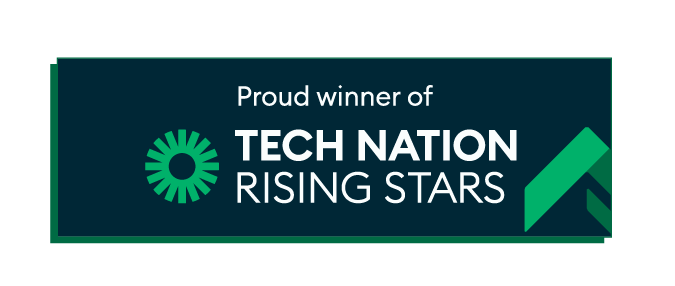 Allergen and food data errors falling through the cracks
In the UK, the Food Standards Agency (FSA) has reported over 100 food recalls in the last 12 months due to allergens not disclosed on food product labels, such as undeclared nuts, eggs, gluten, sulphites, mustard and milk – including items declared vegan but recalled do due containing milk. 
Errors fall through the cracks because food safety procedures include human checks and manual data input, with many undetected errors. 
The LiberEat technology significantly outperforms existing processes and detects and communicates allergen and error alerts so that food safety professionals can rectify food labels, websites, and menus.  
Natasha's Law was introduced in October 2021 to protect consumers from ingredients they avoid due to allergies and intolerances, ensuring that the UK's 14 major allergens are clearly highlighted on particular food packaging for foods made on the premises of the sale. 
The 14 major allergens are celery, cereals containing gluten (such as barley and oats), crustaceans (such as prawns, crabs and lobsters), eggs, fish, lupin, milk, molluscs (such as mussels and oysters), mustard, peanuts, sesame, soybeans, sulphur dioxide and sulphites (sulphur dioxide and sulphites). Undeclared allergen ingredients can cause severe reactions for those with allergies and can be fatal in some tragic instances. Therefore, having accurate information on labels is more important than ever. 
The future of food safety
LiberEat is working towards creating a new industry standard of food safety, lowering the risk of incorrect allergen information reaching the public to ensure they are safe when food shopping and dining out. Furthermore, this reduces the risk of financial, legal and regulatory risks to food businesses. 
With the rise of dietary restrictions, the adoption of vegan/flexitarian diets, and the introduction of Natasha's Law – it's critical to have an accurate and responsible allergen data process in place. 
To find out how LiberEat Technology supports food businesses to detect allergens and errors, to protect consumers
About LiberEat
LiberEat's Technology makes food information safer and more accurate, reducing the risk of serious injuries to the public. 
The technology also reduces allergen risks for food businesses, identifying and catching mistakes before it's too late – protecting the consumer.  
Artificial Intelligence and Machine Learning powered software help food businesses, such as food manufacturers, contract caterers and restaurant chains. 
The software significantly reduces the risk of injury to consumers by identifying errors and allergens and significantly outperforms current methods. With the rise of dietary restrictions, the adoption of vegan/flexitarian diets, and the introduction of Natasha's Law – it's critical to have an accurate and responsible allergen data process in place. 
LiberEat's mission is to protect consumers while bringing peace of mind to food business safety and quality assurance teams with the second line of defence. 
About Innovate UK
Innovate UK drives productivity and economic growth by supporting businesses to develop and realise the potential of new ideas. 
We connect businesses to partners, customers and investors that can help them turn ideas into commercially successful products and services and business growth. 
We fund business and research collaborations to accelerate innovation and drive business investment into R&D. Our support is available to businesses across all economic sectors, value chains and UK regions.