Who would love some Gluten-free & Vegan Hot Cross Buns?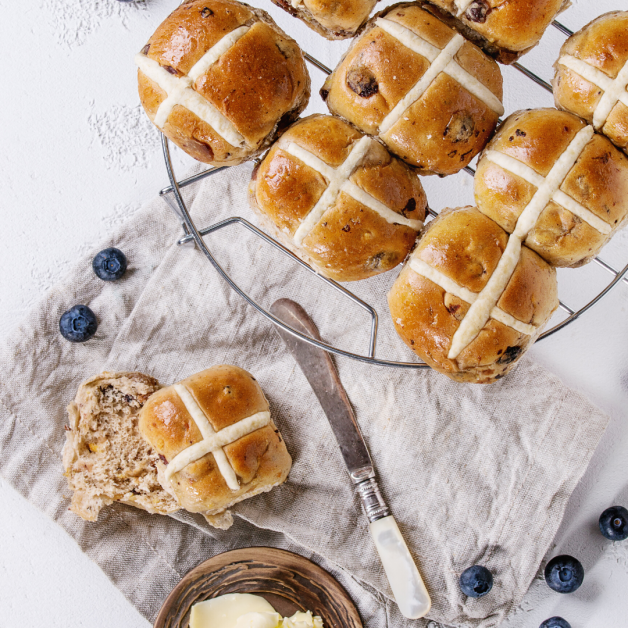 Having a dietary requirement, food allergies or a lactose intolerance, doesn't mean you have to miss out on hot cross buns right?
The LiberEat team have found the best gluten free and vegan hot cross buns recipes that you can make yourself and also ones you can find in the supermarket! 
Because Easter wouldn't be the same without this classic treat…
We have searched, tested, and collected four of the gluten-free recipes for vegan hot cross buns which cover all your Easter free from needs!
Bake these delicious recipes at home for a warmly spiced fruity treat! Best served warm with butter or dairy-free spread melted on top. Yum!
The best gluten-free and vegan recipes:
BBC Good Food shares Paul Hollywood's hot cross bun recipe with some simple swaps, tried and tested for a gluten free baker! An apricot jam glaze gives this recipe a delicious flavour and a moist bake.
A milk free recipe which can also be made soy free with simple dairy swaps. For a change Ailsa used dried cranberries and the result was delicious and fab to look at!
This recipe is not only a twist on the ingredients, using ground almonds and almond milk, but is also a loaf rather than buns, meaning you can slice, toast and butter up with ease. Does this make this a breakfast bread? I think so.
This recipe from Nourishing Amy makes light and fluffy vegan hot cross buns studded with melting chocolate chunks and decorated with a chocolate cross. These are the chocolate-lovers dream! Delicious warm from the oven or toasted under the grill, they're naturally vegan, dairy-free and nut-free.
You can find all the ingredients to these recipes and different options on the LiberEat app before you go out to buy, just use our product scanner or search function to find products that fit with the ingredients you avoid.
Or you could just buy them instead!
Maybe you're like me and can't beg, borrow or steal any kind of flour at the moment, let alone your go-to gluten-free one! Or maybe you would prefer to buy than attempt baking something that will be devoured in seconds?
Luckily there are many great options to accommodate a vegan or gluten-free diet and avoid allergic reactions, So here are our favourite gluten-free and vegan hot cross buns you can pick straight from the shelves:
Morrisons Free From 4 Hot Cross Buns
Milk free, soya free and gluten free. This pre-baked bun is the prefect easter treat and using a classic fruity recipe this is sure to please!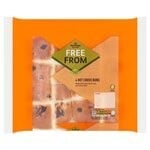 Sainsbury's Deliciously Free From Chocolate Hot Cross Buns x4
If you fancy something a bit more modern, how about this chocolate version? Milk and gluten free this is something a little different for Easter which goes great toasted with chocolate spread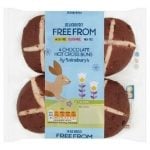 Tesco Fresh Free From Hot Cross Buns 4 Pack
These fruity hot cross buns are spiced with cinnamon and free from milk, gluten and soya. Vegetarian and perfect with melted butter or milk free spread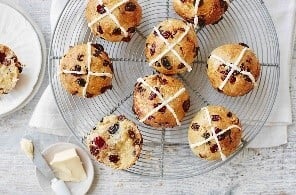 Know someone who would like this?
Share it with the links below