Vegan and Free-From Easter Eggs...
In previous years, if you were looking for a vegan or free-from Easter Egg your choices were pretty slim. Now there is an ever-increasing range to choose from!
Whether you're looking for a kid-friendly Easter egg, white chocolate, chocolate orange, or a luxurious dark chocolate egg. We have found the best Vegan and free-from Easter Eggs out there… 
Nowadays, there is a wide variety of Vegan and Free-From Easter eggs and treats to satisfy all tastes.
You can find some more options on the LiberEat app before you go out to buy, just use our product scanner or search function to find products that fit with the ingredients you avoid.
Download the LiberEat app now!
Here is some of the vegan and free-from Easter eggs that we found: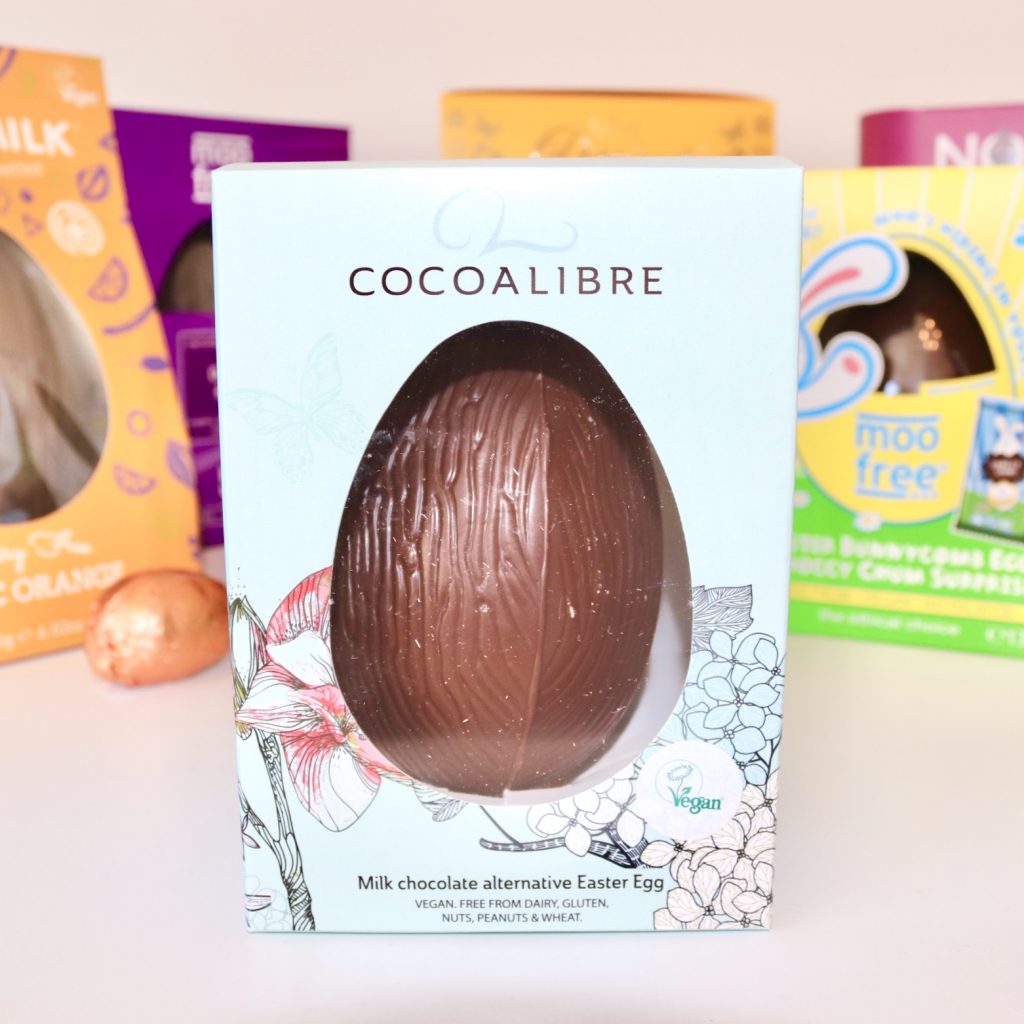 Cocoalibre
Milk Chocolate Alternative Easter Egg 110g

This silky smooth vegan Easter Egg is free from dairy, gluten nuts, peanuts and wheat, suitable for vegans and coeliacs. Beautifully packaged this would make a very thoughtful gift.
Contains Soya
Nomo
Fruit and Crunch Egg and Bar 207g
The perfect combination of smooth creamy vegan chocolate with crunchy crispy pieces and juicy raisins, which is dairy, gluten, egg and nut free. No need to only have a plain egg anymore!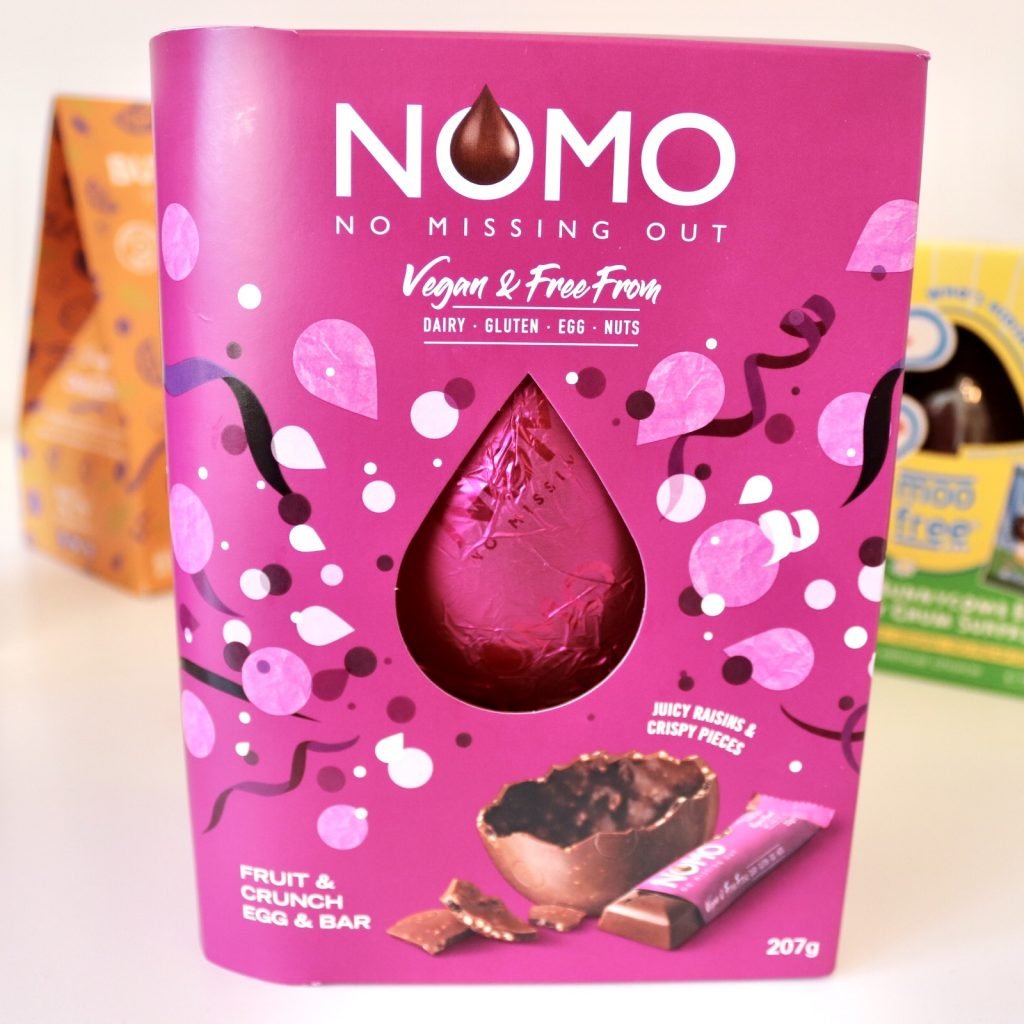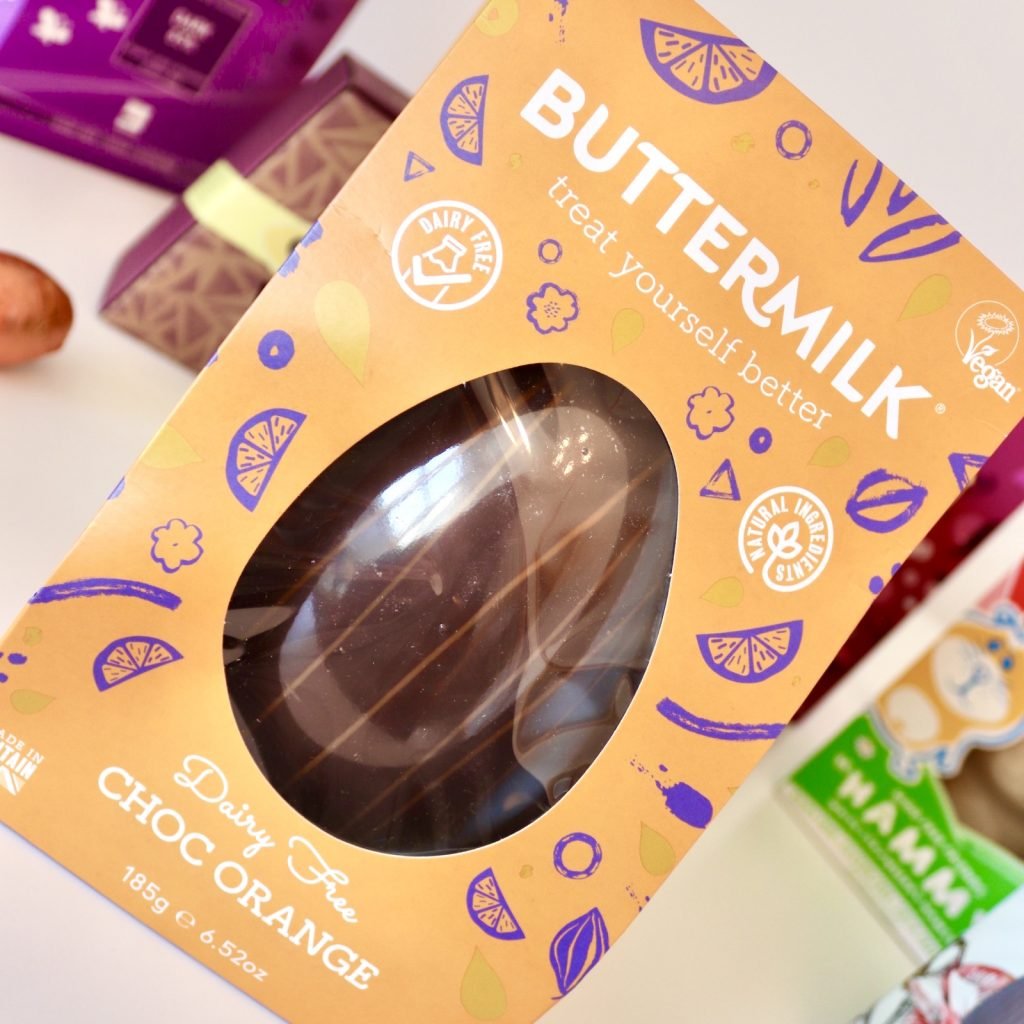 Buttermilk
Dairy Free Chocolate Orange 185g
For those who love a fruit & chocolate combo this might be the egg for you. This generously thick, and full flavoured dairy free egg is creamy, so you can avoid dairy without compromising on taste, so that everyone can enjoy a treat this Easter. Dairy, gluten, soya and wheat free, this egg is also suitable for vegans.
There is also a honeycomb flavour in this range.
Divine Chocolate
Luxury Dark Egg with Mini Eggs 70% cocoa  260g
This fair-trade vegan dark chocolate egg is a fantastic treat for kids and big kids alike –plus, the accompanying mini eggs mean there's plenty to share.
A delicious treat for any dark chocolate lover
May Contain cereals containing gluten, milk, soya, egg and nuts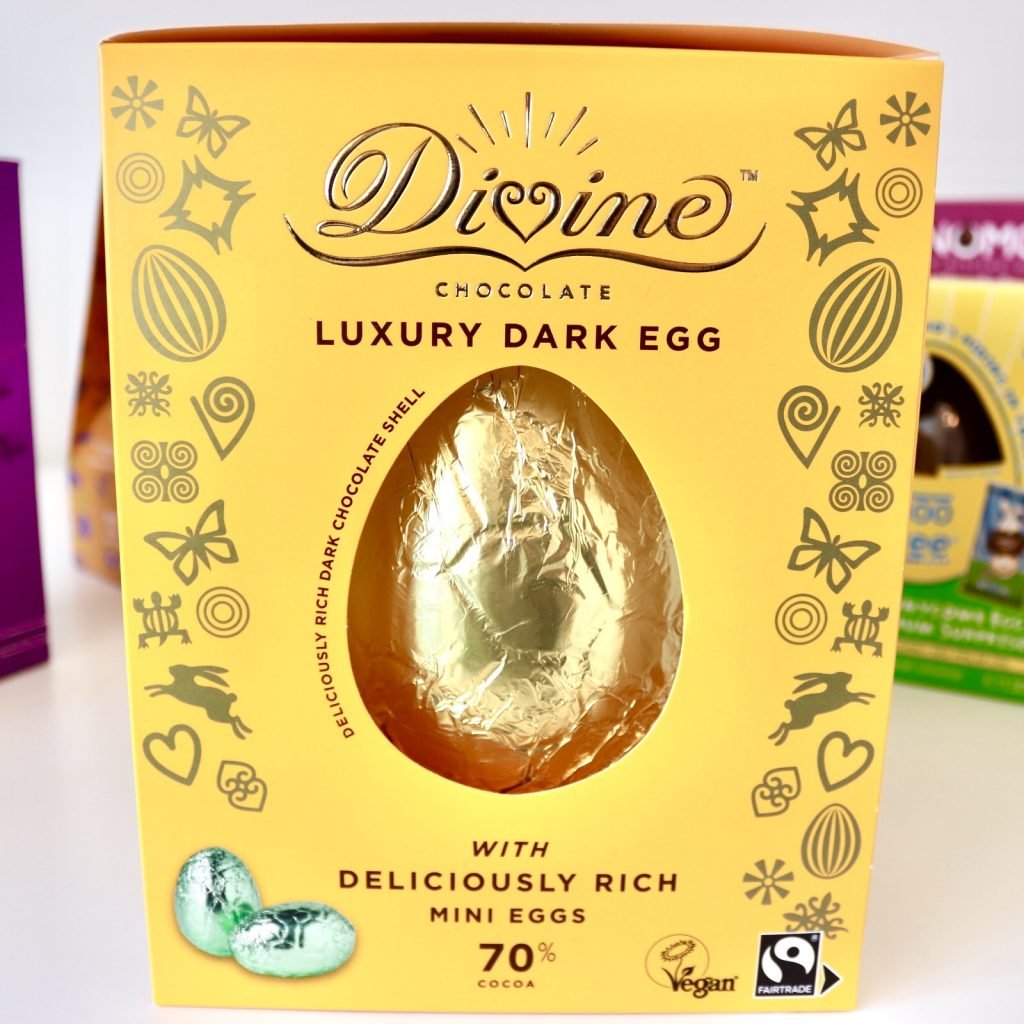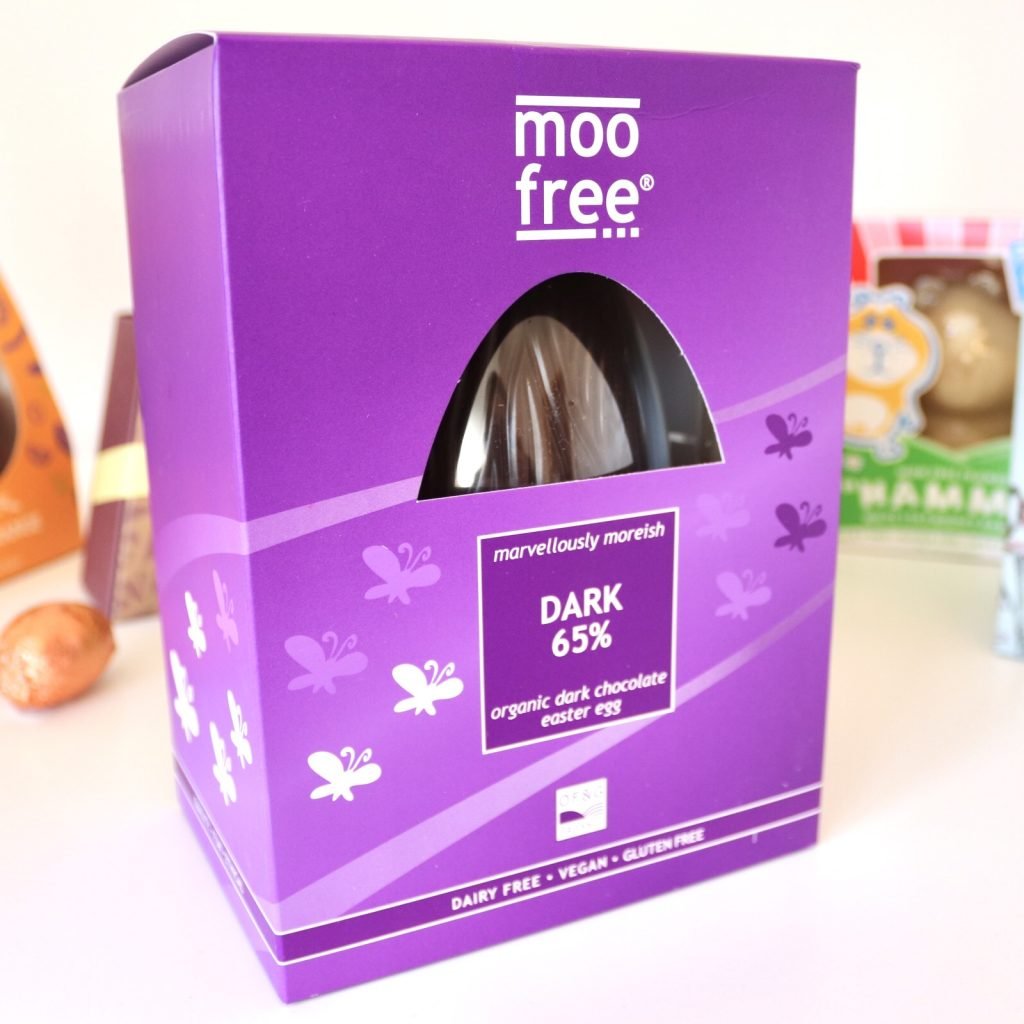 Moo Free
Dark 65% Organic Dark Chocolate Easter Egg 160g
This marvellously moreish vegan, dairy, soya and gluten free egg is made from single origin cocoa from the Dominican Republic. The packaging isn't quite as fancy compared with some others, but it's quite a large egg at 160g, so as the saying goes, it's what's inside that counts.
Made in a factory that handles hazelnuts
Considerit
Vegan Cream Egg 45g
The Cadbury's Cream Egg has been a staple in UK Easter tradition for generations, but now there is a vegan version. It's quite pricey at £1.80 each but is 25% bigger than the original at 54g. 
Contains Soya
May contain nuts, wheat, gluten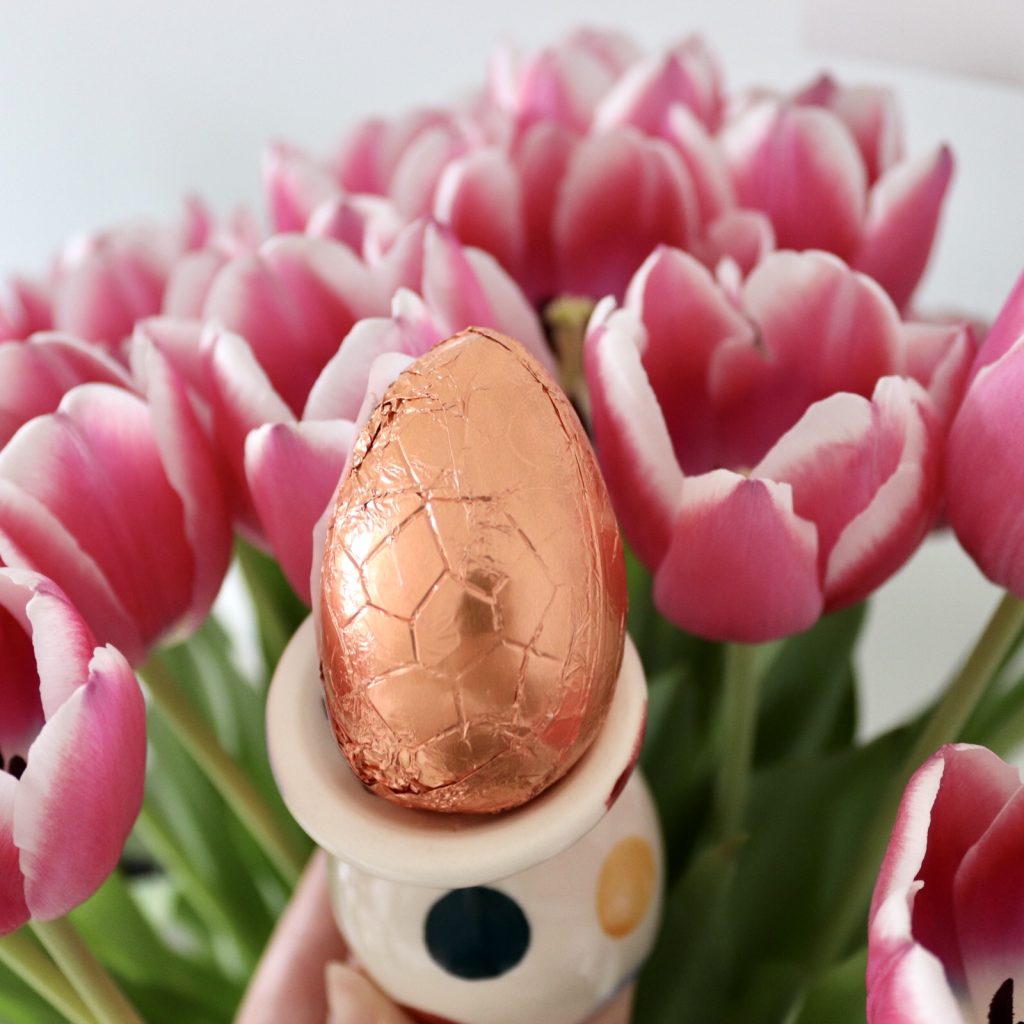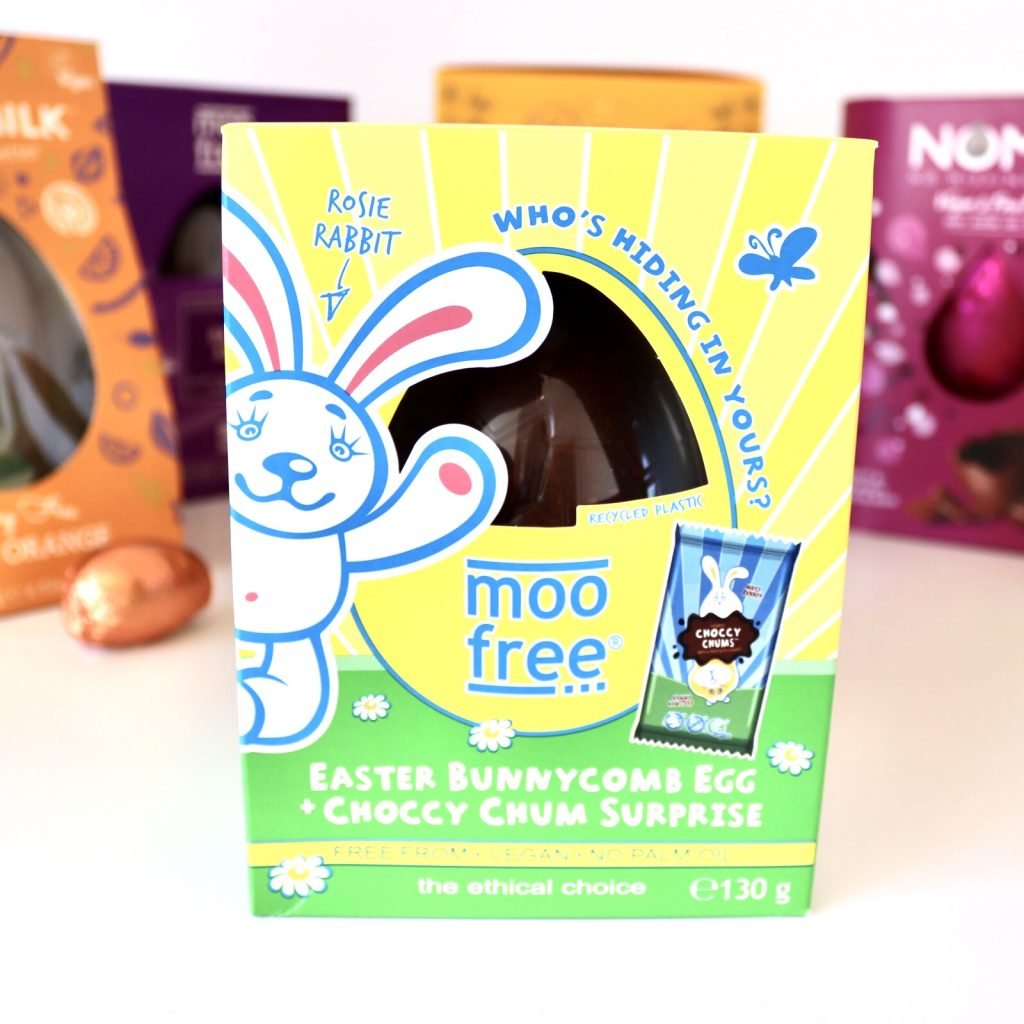 Moo Free
Easter Bunnycombe Egg with Choccy Chum Surprise 130g
Another variety in the Moo Free range this Easter Egg has a vegan friendly honeycomb toffee crunch through it with a chocolate bunny or hamster inside.
It is vegan, palm oil free and dairy, gluten & soya free.
Made in a factory that handles nuts
Groupie
Lemon Meringue Easter Egg 100g
This is the fanciest packaging out of our selection and would make a lovely gift, as the beautiful reusable Faberge inspired tins are filled with delicious vegan, dairy and gluten free chocolate.
May contain nut traces and sesame.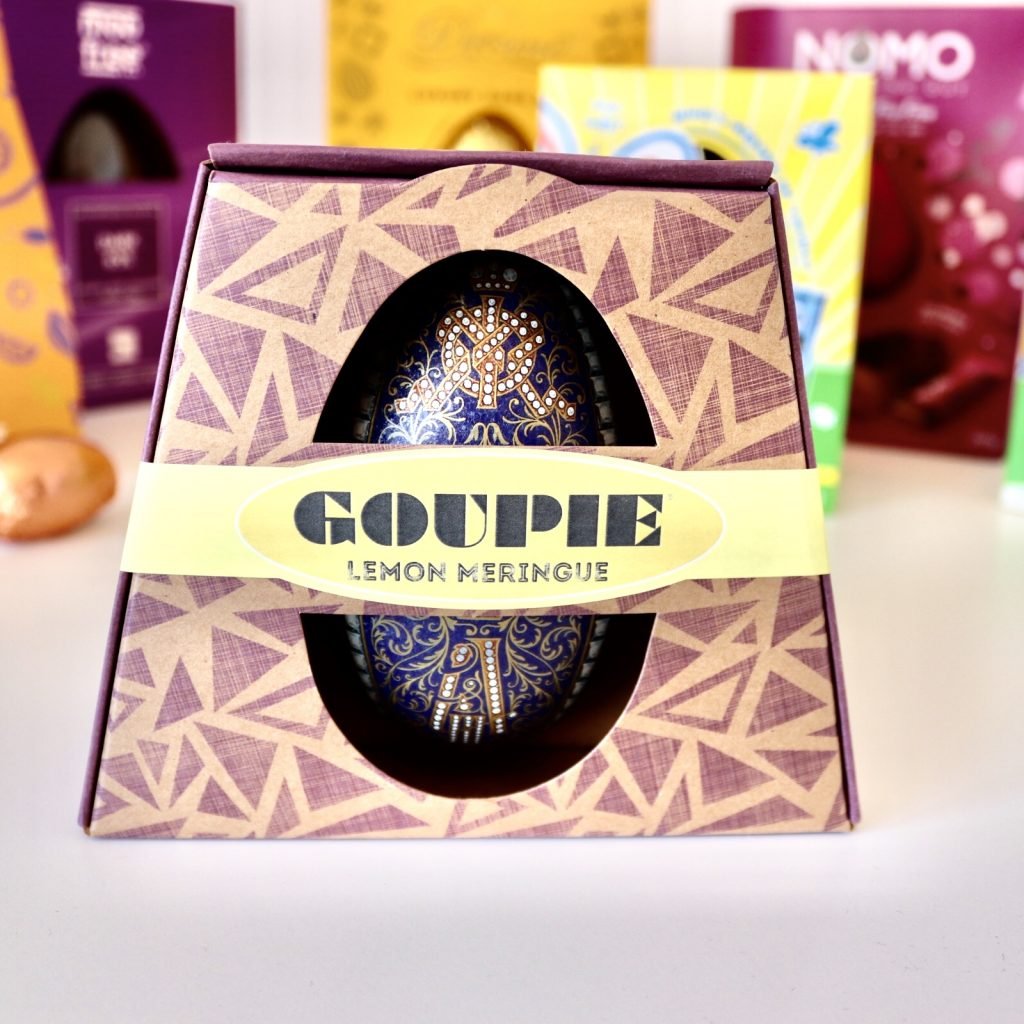 We sourced these Easter Eggs from online vegan retailer, The Vegan Kind, but many of these and other free-from options are available at most UK supermarkets, which you can find on the LiberEat app.
What is your favourite vegan free from Easter Eggs? Share them with us in the comment section below.
Download the LiberEat app now!
Know someone who would like this?
Share it with the links below