These little rhubarb gluten free cupcakes are easy to make and great as comfort food.
Sweet and sticky, they are great for baking in batch and pulling out the freezer when you need a little pick me up! Just serve them as a hot pudding with ice cream and you are good to go.
As it's a gluten free cupcake, it can be shared with all.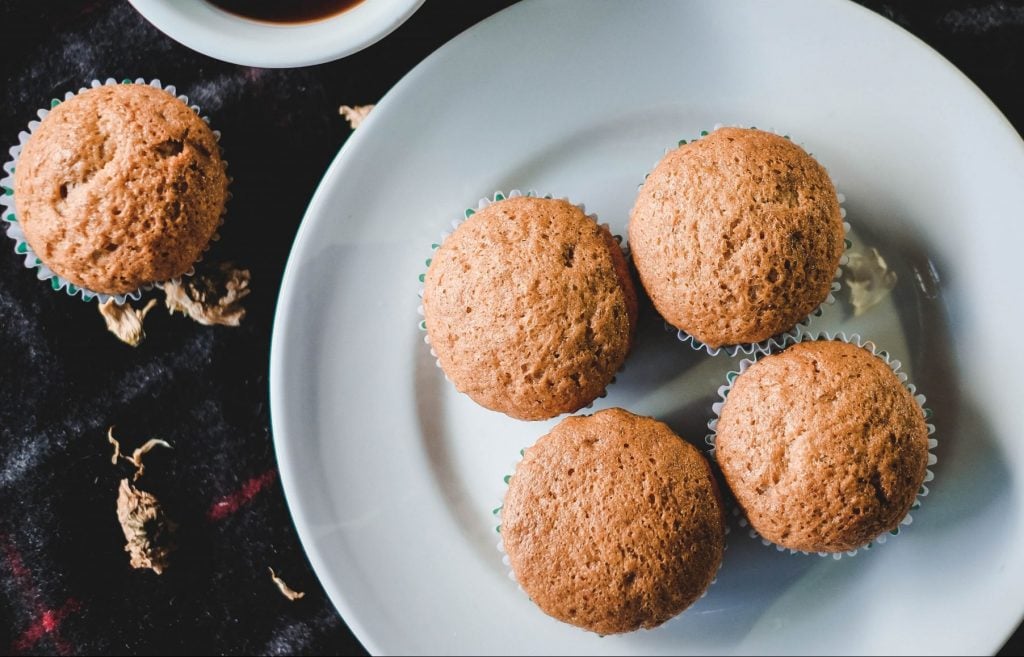 Ingredients:
125g Caster sugar
125g Unsalted Butter

2 Eggs

125g Gluten Free Self Raising Flour

1 tsp Baking Powder

1 tsp Xanthan Gum

1.5 Rhubarb Stalks (Chopped)
Method:
1. Preheat the Oven to 200 Degrees Celcius
2. Cream together butter and sugar until the mix is smooth.
3. Add the eggs and mix until combined but not for too long or the cake will be stodgey. Add the sieved flour, xanthan gum and baking powder and combine well.
4. Once the cake batter is of an even consistency, fold in the chopped rhubarb. Again, don't over mix, just make sure the chunks are roughly spread throughout the mix.
5. Spoon the batter into the prepared cases and bake in the oven for 18-20 minutes, allowing to cool afterwards. To test if the cakes are ready pierce with a clean knife and make sure the knife comes out clean with no wet batter attached.
6. Serve the rhubarb cupcakes hot with ice cream or custard, or cold in a packed lunch. (If freezing, leave to defrost for 45 mins then blast in the microwave for 30 seconds.)
Like our recipe for gluten free cupcakes? Also try out our Apple and Cherry Crumble recipe. If you have any tips of your own, comment below to add your thoughts! Don't forget to tag us in your recreations on Facebook and Instagram!
Enjoyed this recipe?
Share it with everyone you know
LiberEat's allergen and error detection technology provides an allergen safety blanket for food businesses to ensure that consumers are safe and healthy when eating at your restaurant or consuming your food products.
LiberEat offers a second line of defense for food businesses by detecting errors, allergens, and other harmful ingredients. Food businesses can apply this technology directly to identify errors in allergen communications, preventing the risk of injury. Get in touch with us today to learn more about our Allergen Detection Technology.
To find out how LiberEat Technology supports food businesses to detect allergens and errors, to protect consumers