With the cold weather slowly fading away, we are looking forward to sharing some recipes that can be enjoyed in the sunshine. Made without any additives, nasty sugars and being gluten free, it is sure to be a winner all round!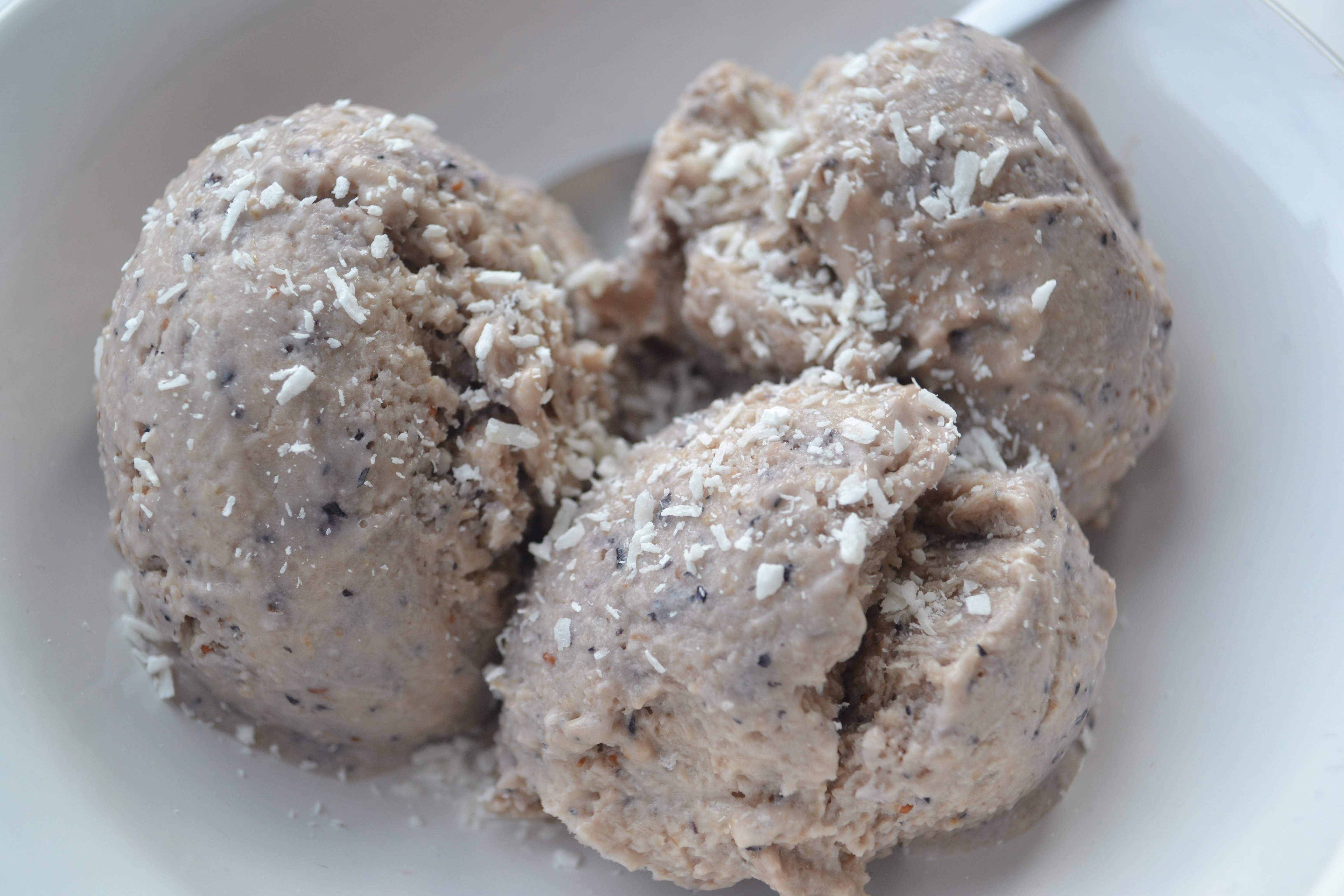 Ingredients:
2 ripe bananas
1 can of coconut milk
1 small cup of coconut Alpro Soya milk
3/4 cup of Quaker's Gluten Free Oats
2 scoops of vanilla protein powder
1 packet of blueberries (washed)
100g fat free natural yogurt
2 tbsp agave syrup
Method:
1. Mash up the bananas in a bowl.
2. In a large mixing bowl, add all the ingredients altogether, including the bananas, and stir until mixture is as even as possible.
3. Take a blender and add the mixture carefully and blend until a smooth consistency. This may take two runs.
4. Empty the blended mixture into a lunchbox or storage tin and freeze overnight.
5. Remove from the freezer 20 mins before serving and then scoop into small bowls.
Have you tried this recipe or have any tips of your own? Comment below to add your thoughts! Don't forget to tag us in your recreations on Facebook!