Tech Nation Reveals Scotland's Top 5 Early-Stage Tech Companies
LiberEat; a scale-up that has developed innovative allergen safety technology and an app that makes life easier for those with special dietary requirements, has been named a winner of the Tech Nation Rising Stars 3.0 competition for Scotland, entering into the UK semi-final in February 2021.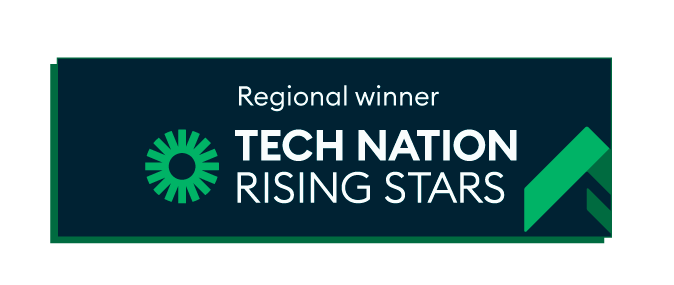 LiberEat, which was was founded in 2016 by Barry Leaper and Louise Cahill, makes life easier for people with food allergies, intolerances and other specific dietary requirements or diets. The technology business helps users find suitable grocery products, recipes and restaurants they can enjoy using an app. Additionally, the platform allows companies, like supermarkets and restaurant chains, to better cater to this group and reduce risks associated with food allergens.

Tech Nation Rising Stars 3.0 is a major UK national competition for scale-ups, designed to discover and support the best early-stage tech companies from all areas of the UK.
Barry Leaper, Co-Founder at LiberEat said; 
"Recognition as a Tech Nation Rising Star couldn't come at a better time for the team at LiberEat. We are making great strides in growing the user community of the LiberEat app and commercial partnerships in several sectors.
The additional brand awareness and exposure that will come from Tech Nation support during this competition will be valuable to us. We're delighted to have been chosen as one of the most exciting tech companies in Scotland".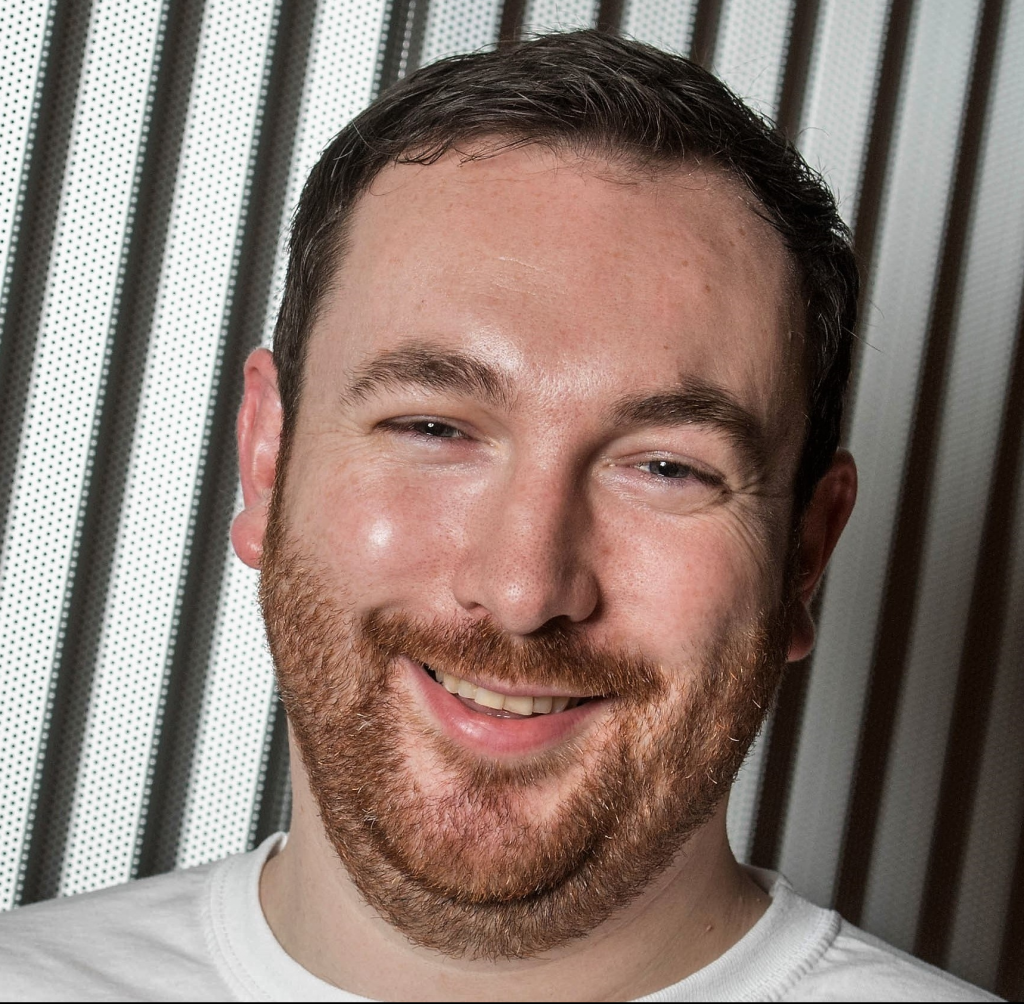 This December, the five winners for each region across the UK have been selected by a panel of industry experts and tech leaders within their respective areas. Successful companies will now compete nationally for the chance to be named as one of Tech Nation's 10 Rising Stars 3.0. 
'Rising Stars' will be revealed in February 2021 and prizes include pitch training and introductions to high-value investors along with regional, national and international recognition. 
Hundreds of tech businesses across the country apply for the Tech Nation Rising Stars competition, which looks to identify 'the most exciting and innovative early-stage tech companies in the country'. Previous Rising Stars winners include Tickr from Liverpool, which went on to raise £1m, SeedLegals which went on to raise Series A funding of over £3m and Tended which raised £1.4m.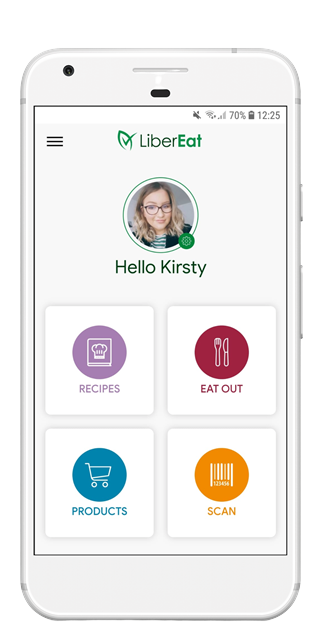 More and more, people are suffering from specific food allergies and intolerances whilst also meat-free or reduced meat diets like veganism and flexitarianism are on the rise. 
Our research shows that tens of thousands of people in the UK are searching for vegan recipes or gluten-free products, for example, online. 
It is challenging for people with specific dietary requirements when they want to eat out, find and purchase items in supermarkets or stores online or even make a meal at home. 
LiberEat App users tell us that they find eating out stressful and sometimes have to go without food if there's nothing they can have on the menu in a restaurant. 
The LiberEat App is like an assistant in your pocket to help you search for restaurants where you can find suitable food to eat, browse recipes that match your needs and also scan barcodes of food products to get an instant 'yes or no' answer to the question 'can I eat this?'
LiberEat is here to make food easy for everyone.

What is Tech Nation? #WeAreTechNation
Tech Nation is the growth platform for tech companies and leaders.
Tech Nation fuels the growth of game-changing founders, leaders and scaling companies so they can positively transform societies and economies. Tech National provide them with the coaching, content and community they need for their journey in designing the future.
What is the Rising Stars competition?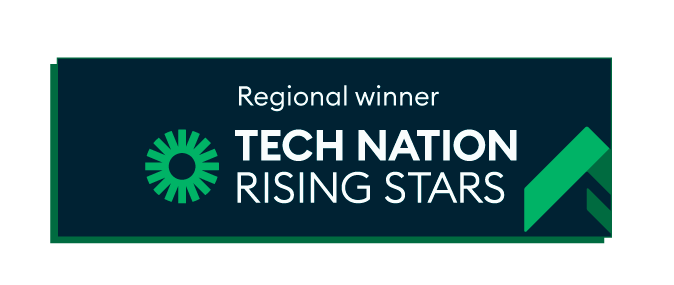 Rising Stars 3.0 is the UK's most exciting competition for innovative, early-stage tech companies. Designed to showcase the best the country has to offer, Tech Nation provides the platform for businesses from England, Scotland, Wales and Northern Ireland to shine bright.
Winners benefit from significant profile-raising on both a national and international level, as well as the opportunity to put your business in front of leading investors, influencers and corporate representatives.
.
Know someone who would like this?
Share it with the links below
LiberEat's allergen and error detection technology provides an allergen safety blanket for food businesses to ensure that consumers are safe and healthy when eating at your restaurant or consuming your food products.
LiberEat offers a second line of defense for food businesses by detecting errors, allergens, and other harmful ingredients. Food businesses can apply this technology directly to identify errors in allergen communications, preventing the risk of injury. Get in touch with us today to learn more about our Allergen Detection Technology.
To find out how LiberEat Technology supports food businesses to detect allergens and errors, to protect consumers