With the summer months approaching and the temperature slowly rising, this smoothie is a great refreshing breakfast idea to enjoy in the sun and uses seasonal fruits.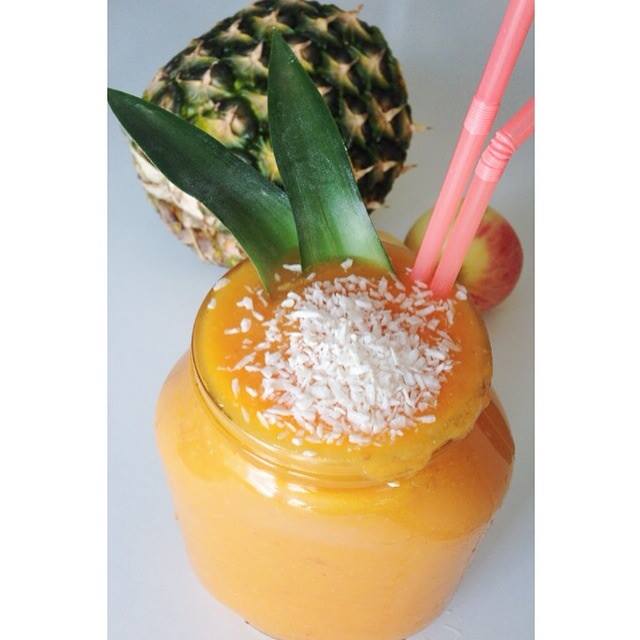 Ingredients:
1 apple, chopped
1 cup chopped pineapple
1 1/2 coconut water
Half cup water
1 orange, chopped
Half cup fresh orange juice
Juice of half a lime
1 banana
Method:
– Blend all ingredients in a blender and serve.
Have you tried this recipe or have tips of your own? comment below to add your thoughts!