In October 2021, new legislation known as 'Natasha's Law' came into effect that changes how businesses must communicate potential food allergens in their products. 
As a food business, It is essential to be aware of the new legal requirements for food labelling to avoid risking the health of your customers and suffering from severe legal repercussions. The safety of consumers who avoid allergens and certain ingredients is at the core of LiberEat's mission to 'make food safe for everyone'. In this article, we'll explain what inspired Natasha's Law and outline everything companies need to know to follow these new requirements.
The Origin of Natasha's Law
Natasha's Law is named after Natasha Ednan-Laperouse, who tragically passed away after suffering from a severe allergic reaction in 2016. Before boarding a flight at Heathrow airport, Natasha purchased a baguette with sesame seeds baked into the bread, which is one of her allergies. Unfortunately, due to a loophole, sesame hadn't been declared on the label. Natasha was unaware of this and experienced a fatal anaphylactic reaction on her plane. 
Following an inquest into Natasha's death, her parents were made aware that there were no legal requirements for pre-packaged foods made and sold in the same location to have allergen labelling. They were both dismayed that such a glaring loophole in allergen labelling laws was apparent, with the father believing current laws had been "playing Russian Roulette with our daughter's life." The coroner at the time, Dr Sean Cummings agreed, believing that "In my opinion, there is a risk that future deaths could occur unless action is taken." 
Mr Ednan-Laperouse stated afterwards that the inquest should serve "as a watershed moment to make meaningful change and to save lives.".That proved to be the case with the implementation of Natasha's Law. Michael Gove, who at the time was the Secretary of State for the Department of Environment, Food and Rural Affairs, first met with Natasha's parents shortly after the inquest, and by January 2019 'Natasha's Law' was announced, which was to bring stricter allergen labelling requirements across the UK. The law was presented to parliament in September of the same year before being implemented in October 2021.
What Changes Did Natasha's Law Introduce?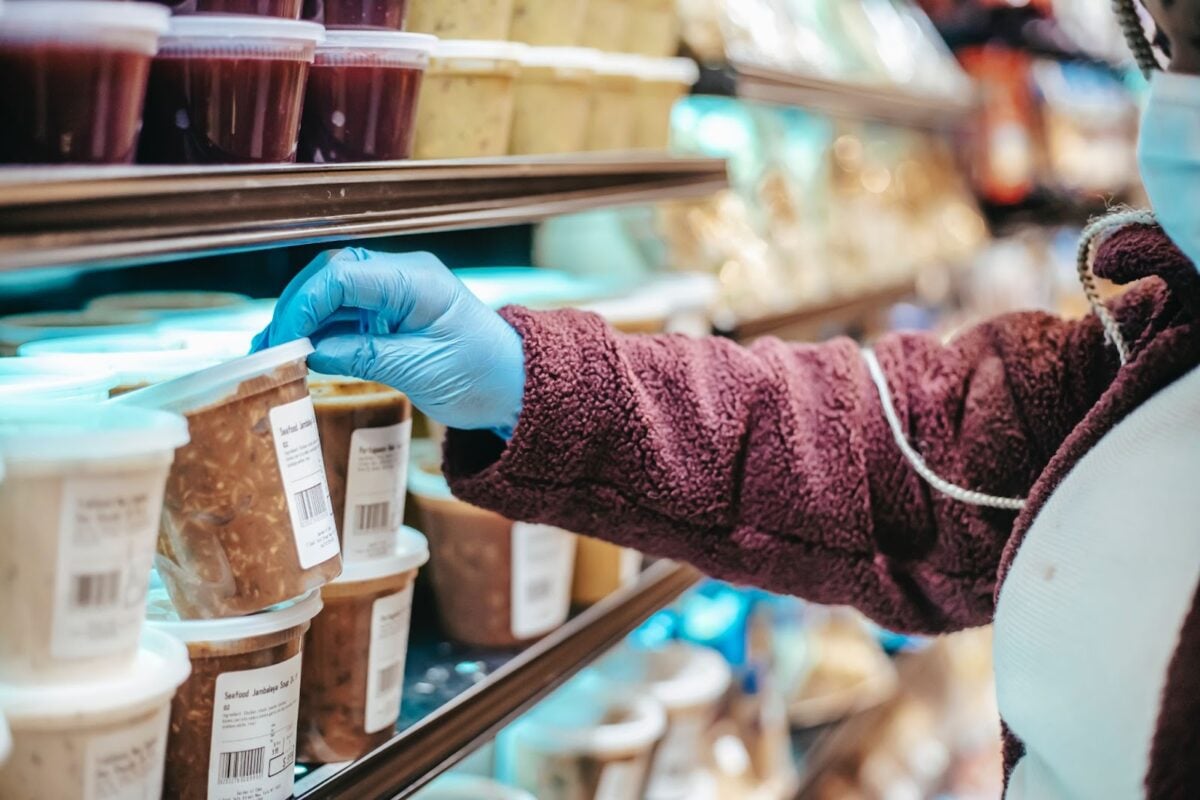 Natasha's law was implemented in October 2021 through The Food Information (Amendment) (England) Regulations 2019 and the equivalent legislation for Scotland, Wales and Northern Ireland.
The legislation brings in new allergen labelling requirements for PPDS (Prepacked for direct sale) food, which is food that is packaged in the same place that it is sold, and is packaged before being purchased.
Common examples of PPDS foods would be ready meals such as sandwiches prepacked on site, foods purchased from a hot foods section or a butcher's aisle, and bakery products.
These products are legally required to include full ingredients labelling. If the food contains any of the 14 major allergens, this needs to be highlighted to the consumer (in bold, block capitals, or in a different colour of text).
The 14 Major Allergens are:
Peanuts

Molluscs

Milk

Crustaceans
Non-prepacked food typically fall into two categories: loose foods (such as fruit that have no packaging, or foods that are packed once it's been ordered by a customer), and food that is packed by one business before being supplied to another.
The latter isn't considered as PPDS food but is also pre-packaged. As a result there is a legal requirement to include allergen information under different legislation.
Loose foods on the other hand, must have allergens declared in an easy-to-read place for customers, such as a menu placed near the sold products or by using an information pack that customers can pick up and read for additional information. Allergen information can also be conveyed orally.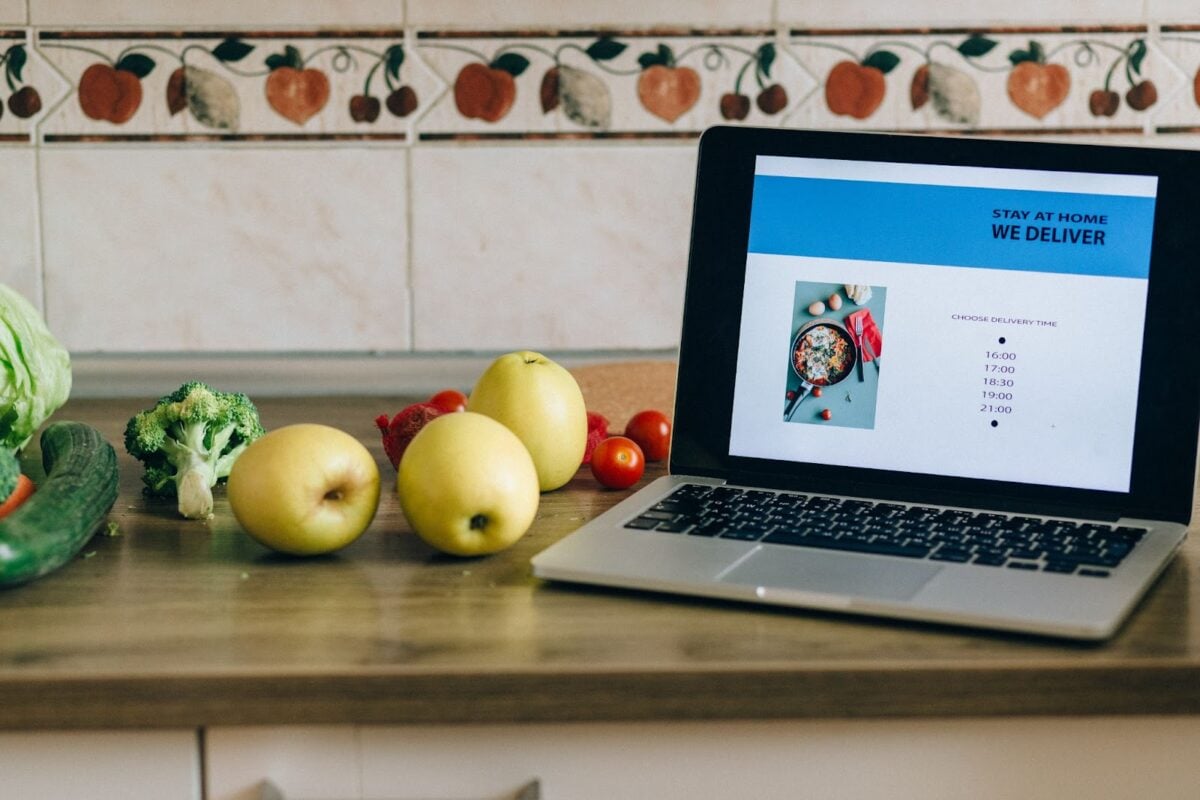 PPDS foods sold over the phone or internet (such as takeaway restaurants via Deliveroo, UberEats and Just Eat, for example) in what's known as Distance Selling also have different requirements.
Products containing one or more of the 14 Allergens must communicate this information both before the purchase is complete and once the food has been delivered, either orally or written down. There are a variety of ways allergen information can be communicated before purchase, such as over the phone by staff or clearly displaying the information on a website or menu.
Upon delivery, a driver may choose to repeat this information once delivering the food, or a sticker on packaging may display potential allergens. The methods used to communicate allergen information will vary depending on the business.
As part of the PPDS requirements the name of the food must also be declared. While this may seem obvious, the new legislation requires that the legal name of the product must be used if available.
The legal name can either be a prescribed name, which is one given under UK law, or it may be a 'Reserved Description', which is a term given for food which meets certain compositional criteria. An example of this is that a 'beef burger' must not be composed of less than 62% beef.
If a legal name isn't available a customary name is acceptable, which are food names that are generally well-known by the public and don't require any further explanation such as 'yorkshire pudding'. If neither a legal or customary name is available, a descriptive name will suffice, which typically includes the ingredients that are most noticeable in the food.
Failure to comply with these fairly recent requirements can result in unlimited fines and up to 6 months in prison, as well as significant reputational damage. Not to mention, recall costs, legal costs and risks and insurance implications. As a result, it's important to follow these new requirements to keep your customers safe and avoid any legal implications.
If you are unsure if these labelling requirements will affect your business, the Food Standards Agency has created an online tool that will decide whether your business supplies PPDS food and it will recommend ways to communicate potential allergens to customers.
LiberEat Allergen Detection Technology
Food allergen rules and regulations continue to change and evolve. Food businesses must be vigilant when working with ingredients that contain allergens, and exercise due caution when providing ingredient and allergen information to consumers.
LiberEat Allergen Detection Technology provides an allergen safety blanket for food businesses to ensure that consumers are safe and healthy when eating at your restaurant or consuming your food products.
LiberEat offers a second line of defence for food businesses by detecting errors, allergens, and other harmful ingredients. Food businesses can apply this technology directly to identify errors in allergen communications, preventing the risk of injury. Get in touch with us today to learn more about our allergen detection technology.
To find out how LiberEat Technology supports food businesses to detect allergens and errors, to protect consumers