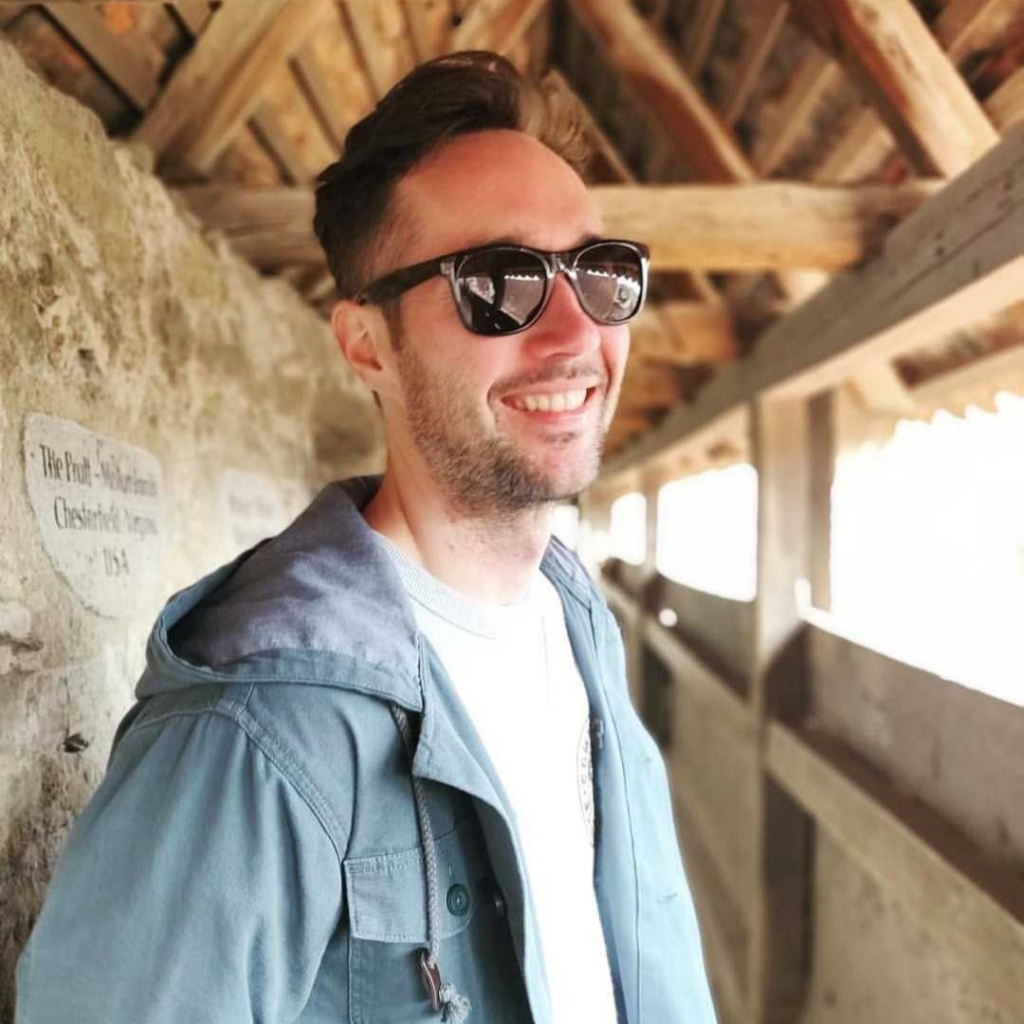 Heading to Glasgow for your Christmas shopping or for a Festive night out?
We are kicking off our 12 Days of Christmas with this guest blog from Frontierer guitarist Dan Stevenson, who has given us his Top 5 places to eat in Glasgow, perfect for those lazy holiday lunches and epic Christmas nights out.
1 – Stereo
A staple of the Glaswegian
veggie/vegan scene, Stereo is the perfect venue to try new foods, beers and see
new music. Sandwiched down the side street of one of the city's busiest
streets, you wouldn't know about this gem unless you were directed to it, which
adds to the appeal massively. From Buffalo Cauliflower to Beetroot Burgers, the
varied menu is consistently impressive, bursting with creativity and
innovation.
Website & Instagram @stereocafebar
2 – The Hug & Pint
Another multi-purpose location here,
but it could not be missed from the list. With a weekly menu change you have to
be quick to try the experimental outpourings from these extremely talented
chefs. With more of a focus on Asian and Southern Hemisphere plant-based meals,
The Hug & Pint offers really high quality, ethically sourced foods you
probably haven't even heard of before, and that's exactly what the adventurous
foody should be trying to explore. Once you've treated once sensory palate, you
can go downstairs to the gig venue where you would likely see something from
the DIY touring circuit. An all-round great experience for anyone who wishes to
see some of Glasgow's underbelly.
Website & Instagram @thehugandpint
3 – The 13th Note
This is the last eatery that doubles
up as a venue, I promise. Located in the tail end of the city's Merchant City,
The 13th Note is very much a must visit when undertaking your food
tour of Glasgow. The approach here is to adapt existing meat-based meals and
make them plant-based; tofu curry, to-fish and chips, satay skewers etc. With
an excellent selection of beers and a very creative menu, you would be hard
pushed to find a better 'all-rounder' in this part of town. And if your musical
tendencies lean more towards the alternative and anarchistic, this is the place
for you.
Website & Instagram @13th_note
4 – Singl-End Garnethill
Did someone say "sweet tooth"?
Goodness me, the cakes, bakes and breads that are all vegan friendly in this
culinary cocoon are mind boggling. Also hidden away in an 'in the know' sort of
spot, Singl-End has to be on your list if you are a fan of great coffee and
dessert wizardry. Combining a brilliant veggie/vegan savoury menu with their
city famous post-stomach stuffing meal closers, the attention to detail when
re-creating the flavour spectrum from milk/eggs/cream is frankly incredible.
This is all complimented by the quaint and well considered interior
theme/design.
Website & Instagram singlendcafe_garnethill/
5 – Kimchi Cult
It does what it says on the tin – A
Korean classic with a street food twist. Although the menu is somewhat limited,
the standard and quality of this establishment's wares is outstanding. Mixing
traditional Korean street food with a broader Asian style 'side of the house'
type shop front, this is a great local find for foodies far and wide. With
perhaps only 6 tables you have to time it well to ensure you can get a seat,
but it is worth every minute in the queue if you have to bide your time.
Website & Instagram @kimichicult
Bio
Dan Stevenson is vegetarian (mostly vegan) from North East Scotland who spends a lot of time travelling abroad as a musician, trying to maintain a healthy and consistent diet whilst battling language barriers and naysayers. Coupled with this and being a hobby chef of sorts, there are many tips and tricks to show even the most avid meat eater that a plant-based diet can provide all the nutrients, flavour and creativity your average person needs.
You can follow Dan over on Instagram at   _danstevenson and @frontiererband
Know someone who would like this?
Share it with the links below
LiberEat's allergen and error detection technology provides an allergen safety blanket for food businesses to ensure that consumers are safe and healthy when eating at your restaurant or consuming your food products.
LiberEat offers a second line of defense for food businesses by detecting errors, allergens, and other harmful ingredients. Food businesses can apply this technology directly to identify errors in allergen communications, preventing the risk of injury. Get in touch with us today to learn more about our Allergen Detection Technology.
To find out how LiberEat Technology supports food businesses to detect allergens and errors, to protect consumers